Just who gets paid for what — and how much — is expected to change in a big way in 2010
There are may pluses in the 2010 Medicare Physician Fee Schedule for primary care physicians — as well as health plans — to love. It's the minuses directed at subspecialists that some of the professional societies swiftly learned to hate.
Medicare's billions help shape the health care industry, intentionally or not. This time around, the agency's annual fine-tuning of its payment formula benefits the country's primary care docs at the expense of radiologists and cardiologists.
That could mean more help to encourage primary care physicians at a time that payers of all kinds are finding it hard to attract enough primary care physicians for their networks. And the cuts are directed at some of the industry's most tender pressure points, which could either help plans achieve their own goals or spur a backlash that may cost managed care organizations even more. The proposed changes to the payment rate are designed to make several important adjustments. The highlights:
The Centers for Medicare & Medicaid Services has come up with a formula that considerably reduces payments for expensive imaging. It also wants e-prescribing to become standard practice.
Physician-administered drugs are being removed from the formula Medicare uses to calculate physician payments, a reduction that will eliminate some of the inflationary steam that has dictated controversial payment cuts every year for the last five years — including this year's supposedly mandated 21 percent across-the-board cut — and that legislators have overturned every year.
Consultation codes used primarily by specialists will no longer be honored, with Medicare shifting over to lower-cost evaluation and management service codes instead. Initial evaluation appointments for new Medicare members will be paid at a higher rate.
The agency has printed it up and put it out for discussion, with a final formula scheduled to take effect Jan. 1. It didn't take long before the reactions started pouring in.
Medicare's ability to forge — or frustrate — industry trends hasn't been lost on health plans.
"When they make changes," says Jane Galvin, director of regulatory affairs for the Blue Cross & Blue Shield Association, "it has a spillover effect." Although the association is still evaluating the thick new schedule, Galvin was quick to cheer the move to beef up payments to primary care physicians.
"There is a shortage of primary care doctors, and we need to see they are fairly paid for what they do," says Galvin.
New rules
Medicare is also implementing new rules aimed at encouraging doctors to adopt e-prescribing technology.
"We are huge supporters of e-prescribing," says Galvin. "It helps with quality, the promotion of generics. Anything that the government can do to make bonus payments for e-prescribing we think is good."
It is also not surprising, she says, to see the federal government addressing the cost of imaging. Under the proposed schedule, Medicare is bumping up the average amount of time that it estimates imaging equipment is kept in use — from 50 percent of the workday to 90 percent — and that greater use is lowering payments. If the equipment is in use more, Medicare theorizes, then physicians should be able to recoup their investment of time and capital more quickly — and their rate should be cut.
General concern
"I'm not skilled enough to know if that 90 percent is the right number, but I know there is a general concern about imaging," adds Galvin.
From the primary care doctors' perspective, the agency has set out to right years of payment wrongs. The new fee schedule boosts their federal income 6 percent to 8 percent, says the American Academy of Family Physicians. That might start to ameliorate a growing shortage of primary care doctors.
"I would say that there is a rebalancing to appropriately value primary care services and at the same time to reduce some of the overvalued expenses, or pricing of some procedural and imaging services," says Ted Epperly, MD, president of the AAFP. Medicare has provided his members with a positive change, but it isn't nearly enough, he adds. A 6 percent to 8 percent increase "is a step in the right direction," he says.
By law, Medicare is forced to figure out its payment schedules according to zero-sum rules — what goes up in one area has to come down somewhere else — and that has forced cuts for specialists. In particular, radiologists and cardiologists are bitterly complaining that the new fee schedule will cost them a big chunk of their income.
"We were definitely singled out because of rising utilization," asserts Pam Kassing, senior director of economic and health policy at the American College of Radiology. The ACR is hard at work trying to cancel the change in the equipment utilization formula.
"I'm not sure exactly what that number should be," says Kassing. "When you have data, you can slice it and dice it several different ways. But it doesn't come up to 90 percent. It is probably around 60 percent."
One of the flaws in Medicare's approach has been to rely on a study that looked at imaging use in six metropolitan areas. The ACR says that isn't statistically representative of the entire country.
Cardiologists are also putting up a fight. Alfred Bove, MD, PhD, the president of the American College of Cardiology, said he was shocked that Medicare would use just "a few esoteric pieces of data" that would cut overall payments by 11 percent in one year.
For the ACC, the big problem lies in the decision to adopt the AMA's Physician Practice Information Survey for calculating relative value units, or RVUs, a key building block in Medicare's complicated payment formula.
Bove says cardiologists are getting hit with the same 90-percent utilization rate on expensive equipment that radiologists face, a cutback for consultation services, and deep cuts for specific procedures.
Permanent fix
However, some health experts don't expect to see many radiologists and cardiologists quitting the Medicare fight anytime soon, even if they don't prevail. Writing in the Economix blog (http://economix.blogs.nytimes.com/), the Princeton University health care economist Uwe Reinhardt, PhD, notes that the "median annual net income of radiologists and of cardiologists (around $400,000) is more than twice that of family practitioners, internists, and pediatricians (less than $200,000)."
Even after a 21 percent across-the-board cut in Medicare pay, which is dictated by the agency's sustainable growth rate formula and widely expected to be overridden once again by Congress, the specialists would still make a lot more than primary care docs.
No matter where any of the payers or providers stand on the proposed changes in the payment schedule, everyone comes back to a common agreement: Any adjustment of the numbers this year can't supplant the one big reform effort that is needed to provide a permanent solution to the annual debate over Medicare's pay policies.
"For the past five years, once the cuts started kicking in, lawmakers started overriding them," says Kassing. "We need to come up with a permanent fix."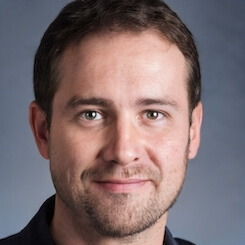 Paul Lendner ist ein praktizierender Experte im Bereich Gesundheit, Medizin und Fitness. Er schreibt bereits seit über 5 Jahren für das Managed Care Mag. Mit seinen Artikeln, die einen einzigartigen Expertenstatus nachweisen, liefert er unseren Lesern nicht nur Mehrwert, sondern auch Hilfestellung bei ihren Problemen.