It is customary to think of this payment method as a cost-control mechanism, and it is, but it can raise quality of care too
Why don't we make more payments for entire episodes of care instead of paying for each step? Shouldn't we pay for results, not for process?
The concept of a bundled payment is hardly new: Diagnosis-related groups (DRGs) for inpatient care, comprehensive obstetrical care, and most surgical fees are well-known examples of bundled payment. The question is whether this approach can be applied to medical care (asthma, congestive heart failure, diabetes) or other situations in which a single payment is tied to a predefined episode of care.
Several proposals that include episodes of care have been floated by policymakers, and though the details vary, the goal of each is to reward integrated care by multiple caregivers and facilities over an extended period of time.
Most of us understand that an unforeseen development of fee-for-service payment has been to create incentives to perform more services without requiring attention to the overall quality and cost. As a result, "cost-effective" and "improved outcomes" are paired in today's discussions about payment reform and are driving innovation in utilization and cost management.
Bundled payment
Many forward-looking organizations, whether anticipating a mandate or seizing a strategic opportunity, are looking at bundled payment based on episodes of care. The Centers for Medicare and Medicaid Services, for example, announced more demonstration projects for bundled physician and hospital payments, and recently published a proposed rule for including quality incentives in a new prospective bundled payment program for end-stage renal disease.
There should be no illusions: Bundled payment strategies can be very complex to develop, implement, and maintain. A bundle-oriented system that encompasses even a third of the medical care provided in the United States will require extensive consensus building, constant testing, and significant enhancements to the payment infrastructure.
What we know
Let's start with what we know: Case rates (DRG-based inpatient facility payments) and other global service payments (e.g., pregnancy/delivery) have been employed effectively for decades. From that experience, we have well-defined coding and payment mechanisms in place, we know where key challenges lie, and we know what tools are needed. Risk adjustment models and contract management tools have been translated into groupers (tools used to measure resource use), pricers (tools to help determine the payment amount for a claim), and the documentation needed to support bundled payment. Episode-of-care contracting has been most effective when a single entity such as a hospital controls all aspects of the bundled services package. Splitting a single payment between two or more entities is much more challenging.
Many configurations of providers and services may participate in an episode of care and therefore may fall within the scope of a bundled payment. An episode of care might be defined as either diagnostic or therapeutic. A diagnostic episode is based on the initial evaluation and may be acute or chronic — but usually would entail a preset payment for treatment over a specified period.
In contrast, an ongoing treatment episode would enable bundled payment for all services associated with a particular treatment or procedure — such as a knee replacement — and thereby reduce duplicate or other unnecessary services. For example, the pre-admission MRI of the knee would serve as the only diagnostic scan because there would be no incentive to repeat that scan upon admission.
Bundled payment for acute episodes, with a single fee paid to a team of providers, offers an inherent incentive to get the patient well by providing just the right level of services within a specified window of time. This creates possibilities for team-based care managed by an accountable care organization, such as a physician coordinator with advanced practice nurses or a medical home provider.
If there is a single payment to multiple providers for a patient with a chronic disease, there can be strong incentives to streamline care by sharing lab data and other patient history, increasing care coordination, and providing the most appropriate level of care at the right time. This is a very strong incentive for a shared electronic health record. But even with advanced technology to share information, chronic care has more challenges for tracking and enforcement than acute episodes.
Surgical episodes
Experience suggests that surgical episodes are easiest to bundle because their resource use and timing are comparatively easy to understand and occur within reasonably well-defined time frames.
On the other hand, chronic care, such as dialysis and hypertension, and longer-term acute episodes such as in oncology, are more difficult to bundle because of the clinical variation from patient to patient. This is especially true for episodes that include multiple facilities or multiple providers that are not part of the same institution.
One size does not fit all. A payment methodology that works well for oncology does not automatically make sense for rehabilitation care after an auto accident. But standardization within an episode of care — for all screening colonoscopies, for example — is a strong consideration and should work for many providers.
Clear, complete, and specific definitions of what constitutes an episode of care are essential and should specify time frames as well as included and excluded services and supplies within the bundled payment.
Define, demonstrate
The challenge we face as an industry is to define care episodes within a consistent logical framework that can be applied automatically. Standardized episode definitions enable cleaner payment mechanisms regardless of the details of the payment arrangement. The first step is to define the service or episode by:
Describing the condition(s) addressed in the episode, not only in medical terms but also with ICD-9-CM or ICD-10 diagnosis codes.
Describing procedures that are included in medical terms as well as by CPT codes.
Stating inclusion and exclusion criteria so that an automated system can correctly identify claims to pay separately versus claims that should be part of the episode.
Creating a time definition that specifies the beginning and ending of episodes.
Using existing terminology may be challenging if the participants have ascribed different meanings to particular expressions in the past. This is one of the reasons that effective episode definition requires problem-resolution skills and a consensus building process. Clear and uniform criteria, in clear and uniform language, must be part of all episode definitions and included in all contracts that call for bundled payment.
An example of a fairly simple episode of care — a screening colonoscopy — might be instructive beyond its current status as a professional case rate. The care episode is typically one day. However, if the specific scope used for the screening or patient complexity (say, because of prior surgery) is more work and more costly than for a typical case, then the contract must make clear how approval is to be obtained for a "bill above" or outlier rate.
Suppose further that the patient requires unusual sedation — the contract must include a dispute resolution process for extra charges and other "leakage" outside of the bundle. When this is not laid out clearly in advance by the payer and the provider, disputes may arise. The conflict may be enough to lead one party or the other to leave the program, making it unsuccessful.
Any new bundled payment program should be considered first as a demonstration, with participation by providers who are empowered to propose changes in the episode definition and contract terms based on experience with the bundled approach. This is particularly important if the support and widespread participation of providers in a bundled payment is the goal.
Using the right tools
Both organizational and technological challenges may stand in the way of successfully implementing bundled payment. The process of building or defining episodes calls for participation with providers, possibly a governing body or peer-based panel nominated by participating providers with cross-functional oversight, and a consensus-building environment.
Once episodes are defined, technology to support cross-functional implementation and management of bundled payment will be important for achieving efficiencies. Strong analytics are essential for setting up and monitoring the program. Quality measures and business criteria such as patient volume will be necessary for reporting successes and correcting problems.
The technology to support bundled payment must be capable of integrating and executing multiple functions in an integrated care environment. For example, it must be able to define and manage contracts as established by the episode definition and then consistently apply the contract terms.
The complexity of bundled payment demands automation of the contract so that claims can be auto-adjudicated; otherwise, manual adjudication costs will escalate, payments will be inconsistent, and the bundled payment strategy will ultimately fail. A system must have the intelligence and flexibility to monitor the contracted episode and payment as it has been defined, recognizing that a claim is for an eligible service in an eligible facility. It must be able to determine consistently that component services are included/excluded according to contract terms. The system must integrate contract management with claims auditing for episode-of-care payment to be successful.
Information technology already exists that can bill all services that should be included or excluded as part of an episode of care according to the contract terms. This eliminates the need for pending and manual review of claims to determine if services should be paid separately.
As an industry, we have seen that new payment arrangements create new opportunities for waste, abuse, and fraud. Payers must detect aggressive or fraudulent billing. There are many ways to game payment systems, and an episode-of-care-based system is no exception. One of the failures of lump-sum payment for an episode of care lasting 90 days was scheduling all return visits on the 91st day to trigger a new episode payment.
Undertreatment is a great concern in bundled payment systems, and much more difficult to detect. Long-term, accountable providers can be given incentives to keep patients healthy, and we see this form of provider-patient relationship as vital to the success of episode-of-care payment systems.
Never delivered
Patients may receive less-than-optimal services while payments are sent for care that is never quite delivered. Patients may become sicker over time, but without an accountable provider, may not receive care that would optimize their health. Whether through a medical home or other responsible party, an accountable provider is necessary for bundled payment to drive better outcomes.
As payment systems become more complex, plans will need clear mechanisms for dividing the dollar, both for periodic payments and payment distribution. Few situations are as simple as screening colonoscopies, which have few variables and minimal transition between facilities.
At the opposite end of the complexity spectrum, transplant procedures are managed by many providers over time, and call for systems that can accurately associate all relevant services to be included according to contract terms.
Or, consider a contract that stipulates that emergency room visits within 24 hours of admission should be included in the bundled payment for the admission. For this type of provision, a process that applies definitions of conditions, services, and time frames will be necessary to avoid overpayment.
Trust and feedback are required if bundled payment is to work, but this may not come easily between payers and hospitals or among hospitals and physicians who are already wary of each other. Bundled payment immediately feels like a loss of autonomy to physicians. Combining hospital and physician payments may sound like the right thing to do, but it may feel bad — especially to physicians who are not hospital employees and do not trust a hospital to apportion their payment accurately. Or, conversely, if the physician gets the payment, how does the hospital know it is receiving its correct amount?
Tapping longstanding relationships can help as organizations begin to move toward bundled payment. Transparency and consistency are central in building trust, especially in contracts and data-sharing. With transparency and consistency in place, expectations can fall into alignment and, as time goes on, build additional reserves of trust.
Bundled payment, even with extensive consensus building, great infrastructure to support it, and long-term accountable providers, cannot address every inefficiency in health care.
Substantial savings
Based on our own business and clinical experience at McKesson, and given the tools and knowledge we have today, we estimate that as much as 30 percent of all medical care could be standardized and improved with good episode-of-care definitions. If bundled payment could then increase the efficiency in those areas alone by 15 percent, the savings would be substantial. As we know, inefficiency leads to waste. For example, today, upon admission, many patients find they're required to go to radiology, repeating imaging that they've previously had done, either because that is normal procedure in the hospital or because the patient was not able to bring films and other records.
In the earlier knee replacement example, a standardized episode would include information about when imaging tests would have been performed, the surgeon and the hospital would know when they had been done, and neither would want to incur nonreimbursable costs for additional images. The patient would not be admitted for a nonurgent procedure unless accompanied by recent records.
From the payer perspective, there is an efficiency/cost story, too. Bundled payment today has to be managed manually (i.e., the payer has to identify various elements of payment) and that's inherently time-consuming and yields inconsistent results depending on the processor. With an appropriate infrastructure, manual intervention is eliminated and the results are consistent. In addition, payers then can ensure that high value resources are deployed against high value functions instead of trolling for claims.
Bottom line
Bundled payment focuses attention on optimizing both the clinical result (i.e., avoiding complications) and the business result (i.e., avoiding unnecessary services and waste) rather than maximizing process steps.
While the degree of potential improvement will vary from procedure to procedure and will be difficult to quantify in advance, there seems to be little doubt that shifting the focus of our provider community to the cumulative result of individual contributions will lead to better health system performance.
Ultimately, bundled payment is one tool of alignment between payers and providers that can eliminate some of the unintended financial incentives that lead to fractured, inefficient care. Once payers and providers are aligned with appropriate incentives, the health care industry is one step closer to enabling the consumer to discover and choose the highest-quality, most cost-effective options.
Effective episode definition requires problem-resolution skills and a consensus-building process.
Bundled payment immediately feels like a loss of autonomy to physicians.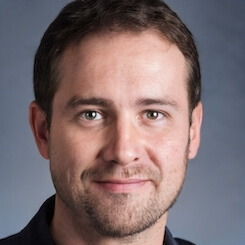 Paul Lendner ist ein praktizierender Experte im Bereich Gesundheit, Medizin und Fitness. Er schreibt bereits seit über 5 Jahren für das Managed Care Mag. Mit seinen Artikeln, die einen einzigartigen Expertenstatus nachweisen, liefert er unseren Lesern nicht nur Mehrwert, sondern auch Hilfestellung bei ihren Problemen.