MANAGED CARE 

January

 

2010

. ©MediMedia USA
Although effective treatments are available, helping patients cope is a minefield of administrative and legal barriers
The World Health Organization states that 85 to 90 percent of cancer pain can be controlled with drugs, but according to a study by the Institute of Medicine, "for many Americans with cancer, there is a wide gulf between what could be construed as the ideal and the reality of their experience" in the treatment of pain.
WHO says that health care professionals, patients, and the health care system itself have created barriers. Doctors are often hamstrung in being able to prescribe adequate analgesic treatment — especially opioids — legally. Patients lack adequate knowledge about treatment alternatives. Health plans generally rely on formulary design to comply with a plethora of state and federal laws governing the most effective pain relievers, such as morphine and oxycodone.
The WHO found that only 50 percent of cancer patients receive adequate pain treatment. And although that figure is for the entire world, many pain treatment professionals believe that cancer pain is undertreated at approximately that rate in this country.
Charles Cleeland, MD, a member of the Pain Research Group at the University of Wisconsin Comprehensive Cancer Center, and his colleagues found, in a study of 597 outpatients with metastatic cancer, that 42 percent did not receive adequate analgesic treatment.
June Dahl, PhD, a professor of pharmacology at the University of Wisconsin School of Medicine and Public Health, says that "Cancer, in our lifetime, has started to be treated more and more often as a chronic disease. We're talking about a whole lot of cancer survivors. Therefore, their pain management treatment is lumped in with sufferers of noncancer pain, and there are lots of barriers, including formulary restrictions, that apply to these patients, who may be suffering from a different form of pain. Neuropathic pain resulting from chemotherapy is an example. It is difficult to treat, and successful treatment may fall outside the boundaries set by formulary design."
Pharmaceutical pain relief for cancer patients is improving, even if the system is a step behind. "Pain is consistently one of the most feared consequences of cancer for both patients and families," says Edward Bruera, MD, of the University of Texas MD Anderson Cancer Center in Houston. He published a study of cancer pain treatment in JAMA, and found that "major improvements in the management of cancer pain in recent years" include better assessment of pain, recognition and treatment of opioid-induced neurotoxicity, and the "emerging use of opioid rotation and of methadone."
Health plans' approach
Notwithstanding pharmaceutical innovations, most health plans approach chronic cancer pain treatment as part of their coverage for the treatment of all chronic pain, as Dahl points out. For example, "Aetna provides coverage for medical and natural alternative pain management medication and therapies for cancer patients under most plans and according to applicable state laws. However, we do not have a specific pain management program for cancer patients," says Tammy Arnold, an Aetna spokeswoman.
Same with Cigna. "Cigna does not develop guidelines for cancer pain management, but supports the use of guidelines created and disseminated by independent organizations such as the National Comprehensive Cancer Network (NCCN) and other professional societies," says David M. Ferriss, MD, the company's medical officer for clinical program development.
Cigna has a network of oncology case managers, as do several other health plans. Their responsibilities include informing patients of effective pain and side-effect management and guiding patients to "an extensive network of facilities and physicians recognized for their expertise and outcomes in diagnosing and treating cancer, as well as access to an extensive nationwide network of Cigna-credentialed hospice providers," says Mark Slitt, a company spokesman, who adds that the company values "support for people as they manage their recovery and transition to life as cancer survivors, including those who have ongoing maintenance treatment or medication needs."
Even with aggressive case management, getting the correct pain drug to a cancer patient who needs it can be problematic, given state and federal opioid laws. "Morphine is somewhat accessible in most locales and under most formularies, but morphine is just not the right drug for everybody," says Dahl. "It accumulates and decreases kidney function. The best drug for treating many sufferers of neuropathic pain can be oxycodone, giving better pain relief with fewer side effects. But that is a very highly controlled drug."
Laws differ widely from state to state in relation to the pain drugs most effective for chronic cancer patients. "Every state is different, and health plans within any given state differ widely in their policies," says Penney Cowan, founder and executive director of the American Chronic Pain Association. "It is very hard for people to navigate the system."
In its study of the treatment of cancer pain, WHO officials underscored Cowan's observation. "A strict regulatory environment that closely monitors physicians' prescribing practices further contributes to undertreatment of cancer pain. Restrictive regulation of controlled substances and problems of availability of treatment may constitute barriers to patient care."
A survey of Wisconsin physicians found that because of concern about regulatory scrutiny, most doctors reduce the drug dose or the quantity of pills prescribed, limit the number of refills, or choose a drug in a lower schedule. Low priority is given to cancer pain treatment in the health system and in the training curriculum of health professionals, according to the International Association for the Study of Pain (IASP) in Seattle, which has promoted the WHO pain guidelines in several countries.
IASP and WHO have called for an aggressive approach on the part of health plans and state and federal officials, including the Food and Drug Administration, to develop clear and consistent guidelines.
"Most states have a combination of helpful policies that promote pain treatment and restrictive policies that deter adequate pain control by interfering with medical decision-making or even contradicting current medical opinion," states the American Cancer Society in a study of state policy barriers to cancer pain management.
Cowan points to an example of the negative effect that state regulations and health plan policies can have. "It is called the 'fail first issue,'" she says. "Doctors are mandated to try several drugs before they get to the one potent enough to be effective, even when it is that stronger drug the physician wants to use. When people are in the kind of pain associated with many cancers, we simply should not be telling them they have to wait to get the help they need."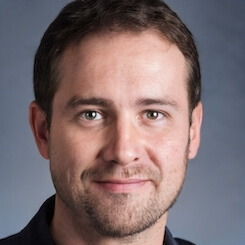 Paul Lendner ist ein praktizierender Experte im Bereich Gesundheit, Medizin und Fitness. Er schreibt bereits seit über 5 Jahren für das Managed Care Mag. Mit seinen Artikeln, die einen einzigartigen Expertenstatus nachweisen, liefert er unseren Lesern nicht nur Mehrwert, sondern auch Hilfestellung bei ihren Problemen.