Recession-minded regulators don't like this year's proposed rate hikes. Just try telling them that the increases are based on actual rising costs.
As president of the Retailers Association of Massachusetts, Jon Hurst hears a lot from small-business owners these days about the cost of health care insurance.
Under a Massachusetts mandate, employers have to either provide insurance coverage for workers or pay a state fee. And when health insurance premiums shot up an average of 22 percent for his members this year, Hurst emerged as a high-profile critic of the health insurance industry. He says insurers are getting the best of both worlds: Insurance mandates are driving new customers to them while they, in turn, get to hammer small businesses with soaring premiums.
Outrage building
"It is unbearable," he says. "These increases in a bad economy have become totally outrageous and unaffordable. And big employers are seeing nowhere near the same increases."
Outrage over spiking premiums prompted the state's insurance commissioner to reject the vast majority of the new premiums insurers had sought to put into play for small businesses and individuals at the beginning of April. Acting at the urging of Gov. Deval Patrick, the commissioner for the first time exercised his power to reject "excessive" rates. And in short order the Massachusetts Association of Health Plans (MAHP) had its case in front of a state judge. There it not only lost a first-round effort to temporarily fend off the state rate rejections while the issue was litigated, but also found itself under court order to stick with rates in effect from a year earlier.
With the economy roiled by a savage economic downturn, signs abound that insurers are headed into a growing political firestorm over rising premiums. While the federal Department of Health and Human Services (HHS) is gaining fresh authority to review premiums under the new reform law, several states are already challenging proposed rate hikes in the individual and small-group markets. Insurers may soon be required to offer insurance to all comers while regulators try to rein in premiums — effectively capping rates — without doing anything to effectively control the actual cost of care. And Massachusetts, home to a pioneering effort to gain universal coverage, is offering a test case of what happens when state regulators trigger a showdown over soaring higher insurance rates.
Anthem Blue Cross's decision at the beginning of the year to raise rates for 800,000 individual policyholders in California by 39 percent sparked a blistering outcry that was widely credited with providing crucial political support for the Obama administration's reform package.
The announcement also prompted the state insurance department to hire an actuary to check Anthem's math to make sure the new rate will comply with the state's medical loss ratio guidelines. The consultant found that Anthem overstated future medical costs to justify the increases, resulting in Anthem canceling the rate hikes. (Anthem, which has said repeatedly that it was losing money on its individual insurance business, did not return our calls.).
Legal action
In Maine, Anthem Blue Cross & Blue Shield is pursuing legal action to overturn a decision by the state insurance superintendent, Mila Kofman. She ruled last year that in tough economic times — and with the rest of its health plan business operating in the black — Anthem was not justified in seeking any profit margin in its proposed rate hike of 18.5 percent for the individual market. She capped the increase at 10.9 percent to cover costs but no profit.
While more than half of the states have the authority to review rates, the extent of their power to regulate them varies widely. Legislators in New York and California are pushing to expand their authority over health insurance rates. And when Anthem Blue Cross & Blue Shield of Wisconsin announced that it would increase individual rates by more than 17 percent, both of the state's U.S. senators wrote to the health plan and asked it to reconsider. It wouldn't.
National debate
"There is a heightened concern about the cost of health insurance," says Kim Holland, secretary-treasurer of the National Association of Insurance Commissioners and Oklahoma's state insurance commissioner. "The national debate highlighted challenges in the individual market — challenges to consumers. We see the reaction to [higher prices] now as states are gearing up for 2014, when guaranteed issue and rate review and things like that go into play."
Insurers, though, say that critics just don't understand the economic forces at work behind the rising rates.
"Everyone is concerned about premiums," says Brett Lieberman, a spokesman for the Blue Cross & Blue Shield Association. "We are as well. Insurers don't want to raise rates, but you have to look at the underlying medical costs that are driving these increases."
Pilot programs are included in the health care reform law to point the way to cost reduction, but Lieberman says his association doesn't believe they are expansive enough. True reform would change the way providers are paid, moving away from fee-for-service medicine toward universal payments. In the meantime, the association is leery of a proposal from Sen. Dianne Feinstein, a California Democrat who is unhappy that the federal legislation that was just enacted only requires insurers to explain "unreasonable" premiums without actually giving HHS the power to regulate rates. She has introduced a bill that would remedy that omission, which she calls a "glaring loophole."
"We're saying we don't believe that is necessary," Lieberman responds. "There are already many provisions in this law on rate disclosure or other mechanisms for looking at premiums, including the MLR. Plus, states are also closer to regulating rates."
Not surprisingly, though, insurers aren't too happy about the new state activism.
All six of the insurers involved in the Massachusetts lawsuit are not-for-profits considered to be among the cream of the industry crop, says Dean Richlin, a lawyer at Foley Hoag who is representing the MAHP. The insurers spend from 86 percent to 90 percent of their revenue on health care services, a high MLR rate by most standards, and typically enjoy high customer service ratings.
Despite the talk, says Richlin, "the issue isn't so much about premium increases. The real issue is the cost of health care."
Reform in Massachusetts has largely accomplished its goal of near-universal coverage, he adds. The next step, as everyone has known, is to find new ways to control rising costs. But just as advocates were preparing to back a key shift away from paying fees for services, says the lawyer, the state insurance commissioner opted to reject the vast majority of rate hikes that were being planned for the small-group market, a niche that includes individual policies. That action threatens to derail the effort to find an effective way to control costs by simply clamping a lid on prices.
Insurers took their case to the court, and promptly lost the first round.
The insurance commissioner suggests that insurers limit themselves to a 5-percent rate increase based on the Consumer Price Index, which shows a 5-percent rise in the cost of medical goods and services.
Huge influence
"Importantly, the costs of health care goods and services are dynamic," says MAHP's lawyer. Changes in medical technology and more have to be factored in. And the medical CPI contains no measure of the utilization of services, which can exert a huge influence on future costs.
The dispute isn't about whether insurance rates are too high, Richlin says. "It's how do we get them down? Do we order them down by fiat, or must we approach this in a comprehensive way?" And health plans have considerable support in their belief that the latter approach makes more sense.
Shooting the messenger?
"Make no mistake about it, these health care insurers [in Massachusetts] aren't clamoring for the impossible by insisting [on] monopoly profits in a competitive industry," University of Chicago law professor Richard Epstein wrote recently in an op-ed piece in Forbes. "They are asking only for rate increases that cover their losses from supplying the [Massachusetts reform law's] rich set of mandated benefits for all the insured, including those with pre-existing conditions."
The NAIC helped create models for regulating small-business insurance rates that helped standardize the criteria used in formulating premiums based on things like gender, family status, and geography, Holland points out. That, she says, helped limit strife in that arena, but the individual insurance market, where most of the current conflict is focused, was left out. While the states differ, 32 have some form of prior-authorization standard and 11 are "file-and-use" states, where new premiums can be reviewed by state regulators after they are rolled out. Insurers in all states, Holland adds, are getting stuck with a growing share of the nation's health care bill.
"Until we get a grip on medical costs, we will see increases in medical spending," says the commissioner. For example, hospitals in small communities with lots of Medicare- and Medicaid-eligible residents will have to make up their losses somewhere when federal payment rates decline.
"That means higher rates to insurers," she says. "It is a very serious problem."
Gaining wider insurance coverage should help, she adds, but the new federal law is unlikely to drive any sudden shifts on that score.
"Unless there are changes to the penalty [for being uninsured], there is not much inducement to buy coverage in those early years," says Holland.
"As long as the system is based on private insurance, we need insurers who can cover the cost of claims," says Richlin, who is preparing to take the MAHP's case to his state's Supreme Court. If the state won't allow the higher rates, he adds, then some insurers will be driven out of business.
---
Our most popular topics on Managedcaremag.com
---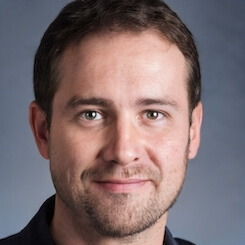 Paul Lendner ist ein praktizierender Experte im Bereich Gesundheit, Medizin und Fitness. Er schreibt bereits seit über 5 Jahren für das Managed Care Mag. Mit seinen Artikeln, die einen einzigartigen Expertenstatus nachweisen, liefert er unseren Lesern nicht nur Mehrwert, sondern auch Hilfestellung bei ihren Problemen.