Payers should benefit as the rate of introduction of blockbuster products declines
When the Provenge prostate cancer vaccine was approved earlier this year, the closely watched move was greeted with an outpouring of hope and enthusiasm. This marked the first time that immunotherapy was endorsed as a weapon in the fight against cancer. Patients rejoiced. Astute investors rubbed their hands together in glee. And drug developers signaled stepped-up interest in using this approach to combat cancer.
It was a rare moment of optimism for those watching the pharmaceutical pipeline. And on its own merits, the approval may have been something to celebrate, but Provenge also underscored a sad truth — the inventory of new drugs under development is anemic. Drug makers and biotechs may correctly insist that they have a host of projects under way in their labs, but there is little chance that a new round of big sellers will arrive soon to replace blockbusters that are losing patent protection.
This is, of course, a problem for big pharma, but it is a plus for managed care, since it means that payers are less likely to encounter a crop of expensive new treatments.
In general, the rate at which the FDA approves new drugs is not quickening — there were 25 last year and 26 the year before. So far, there have been 11 in 2010.
Loss of patent protection
Meanwhile, about $100 billion in sales of brand-name medications will lose patent protection between now and 2015, although half of that is expected to occur next year and in 2012. "We're about to hit the giant patent expirations," says Jon LeCroy, a Hapoalim Securities analyst who follows the pharmaceutical industry. "When you start going a little further, it improves a little. But the pipelines in big pharma are horrendous and they're not much better in biotech or you'd see more acquisitions."
It wasn't always this way, of course. From 1998 to 2008, the number of products in the pipeline rose dramatically, from about 950 to nearly 1,450. But as of December 2009, the tally fell to less than 1,250, according to Cowen & Co., a securities company. Meanwhile, the number of drugs for which new drug applications were filed — a number that had been steadily rising in recent years and reached 160 in 2009 — declined as of earlier this year to 125. The falloff in preclinical projects was particularly dramatic — from a high of 250 in 2005, the total plunged to just 60 in first quarter of 2010.
The same pattern persists when examining the pipelines for several leading classes of drugs, including cardiovascular, central nervous system, respiratory, and diabetes. A notable exception is cancer, where the number of drugs in the pipeline reached 280 earlier this year, a sharp rise from 220 in 2006. This trend illustrates the ongoing emphasis on developing biologics, a continual point of tension between drug developers and third-party payers that appears unlikely to subside.
"The big burn [in spending] is coming from biologics," LeCroy notes. "Right now, managed care keeps pushing costs down to policyholders rather than fighting the pharmaceutical companies, but at some point, they'll have to ratchet up their pushback."
When that point will occur, however, is unclear. As Bruce Leavitt, a consultant at Milliman, notes, as long as the benefits outweigh the risks, third-party payers are unlikely to manage that cost as hard as they would for other medications. This explains why Dendreon, which makes the Provenge vaccine, priced its product much higher than Wall Street had expected. At $93,000 per patient — or $31,000 for each of three needed infusions over one month — the cost is considerably higher than the $62,000 that, on average, had been forecast. Two months after Provenge was approved, for instance, Aetna agreed to offer coverage, although pre-certification is required. Third-party payers will probably have a difficult time declining to cover the vaccine, given its inclusion in the National Comprehensive Cancer Network guidelines.
"With therapies that save lives and are not distributed primarily through retail pharmacies," says Leavitt, "it's harder to manage drug utilization through traditional means. Managed care is concerned with the overall growth of specialty drugs and is seeking ways to manage them."
Emotional impact
Leavitt continues: "But oncology is historically a therapeutic class that they don't want to mess with due to the emotional impact on the patient from the denial of a life-saving medication prescribed by their physician. Drug makers caught on to this several years ago and directed their pipelines toward specialty drugs, so we're going to see a continuous stream of specialty care drugs, and, while managed care talks a good game about managing them, it's very hard to do."
Biggest sellers, 5 years hence
In fact, the 10 best-selling medications in 2015 are expected to generate some $64 billion — and eight of those will be biologics, according to Credit Suisse analyst Catherine Arnold. Small-molecule drugs, by then, will constitute just 20 percent of the top sellers. Most of those biologics, by the way, are already familiar names and include Avastin, Humira, Enbrel, Prevnar, Rituxan, Herceptin, Novolog, and Lantus. In comparison, five of the top 10 drugs in 2009 were small molecules, and the entire group generated about $70 million, suggesting that some pushback from third-party payers may be baked into estimates for the next few years.
Projected top 10 selling drugs in 2015
Credit Suisse estimates that these drugs will have the largest gross sales worldwide in five years. Specialty drugs will have a greater presence among the top 10.
Avastin
Humira
Advair
Rituxan
Crestor
Herceptin
Lantus
Enbrel
Prevnar
Novolog
This forecast also underscores, however, how the product pipeline appears unlikely to generate the kind of new blockbusters needed to replace the existing stable of huge sellers. A telling example comes from Eli Lilly, which last year overhauled its research and development operation, a move that included hiring a new R&D chief from AstraZeneca. The drug maker has been harping on innovation, but its most recent product introduction is an 8-year-old statin that was licensed from a drug maker in Japan. The medication is metabolized differently from other statins and priced lower than some competitive drugs, and the move is a necessary stopgap designed to pay the bills, but one that will probably be a hard sell to third-party payers.
That's not to say, however, that there aren't some intriguing medications on the horizon that will generate physician and patient interest and prompt third-party payers to consider favorable formulary placement. At a recent meeting of the Academy of Managed Care Pharmacy, Brian Kolling, the director of pipeline and trend forecasting at Prescription Solutions, a pharmacy benefit manager, noted that the most promising new class of drugs in the pharma pipeline is protease inhibitors for combating hepatitis C. And the product generating the most excitement lately is Vertex Pharmaceuticals' telaprevir.
Last May, a late-stage study revealed that the medication demonstrated an unusually high cure rate of 75 percent in previously untreated patients over a 12-week period, prompting analysts to predict the drug will probably have little trouble winning coverage from third-party payers. Why? Consider that the current standard of care, a Roche medication called Pegasys that includes another drug known as ribavirin, yields a 44 percent cure rate over 48 weeks. These kinds of results explain why so many other drug makers, including Merck and Bristol-Myers Squibb, are also developing protease inhibitors for hepatitis C virus (HCV).
Consequently, this class of medications is likely to change the game for a disease that afflicts about 3.2 million Americans, according to the Centers for Disease Control and Prevention. About 17,000 become infected each year.
"Approval for telaprevir is very likely," says Needham & Co. securities analyst Alan Carr. "You're talking about a disease where there is an unmet need and a drug that has a pretty encouraging safety profile, which was better than expected coming out of phase 3 studies. Insurers have got to expect to have that covered."
Another closely watched arena is diabetes treatment. And one medication that is nearing approval is Bydureon, a once-weekly version of Byetta, an existing treatment that must be injected twice a day. Both were developed by Eli Lilly and Amylin Pharmaceuticals. Bydureon has been delayed by the FDA, prompting questions about its eventual utility, but analysts say trial data continues to suggest that a regulatory endorsement will be forthcoming. And they point to another factor that third-party payers will probably not be able to ignore — convenience. A once-weekly injectable treatment is expected to be eagerly embraced by both physicians and patients, since compliance is almost certain to improve if a medication can be administered less often.
"Think of it — the patient can administer the drug every Sunday morning and they're done," says David Kliff, a type 2 diabetic who runs the Diabetic Investor Web site. "It's not a wonder drug, but when you look at the data, there's very good glucose control and it has the added benefit of weight loss. That's a strong contributing factor to better outcomes."
For these reasons, he expects Bydureon to come at a premium, but for third-party payers, this means coverage decisions will come down to "pay me now or pay me later." After all, the failure to control diabetes leads to several comorbidities that are expensive to treat.
"Managed care will wind up with the biggest bang for the buck," says Kliff. "It's no silver bullet — I'm not saying it will be right for every patient, but there's enough evidence to demonstrate it can be a paradigm-shifting technology."
Xa inhibitors
Another hot category cited by Prescription Solutions' Kolling is factor Xa inhibitors — a new type of antithrombotic. However, Bristol-Myers Squibb and Pfizer this past June called an early halt to a clinical trial for their apixaban medication because the data suggested the treatment was superior to aspirin in preventing stroke in patients with atrial fibrillation. The disclosure quickly prompted Wall Street to revise its forecasts for the oral medication. Hapoalim's LeCroy, for instance, raised his sales estimate to $500 million in revenue in 2013, up from $300 million, assuming FDA approval occurs next year as most observers expect.
The factor Xa inhibitors are seen as having the potential to displace warfarin, a widely used anticoagulant pill that has been the standard of care for decades. But warfarin also carries a high risk of bleeding and requires monitoring and blood tests.
Strong selling point
The various drug makers that have developed these treatments — Johnson & Johnson, Bayer, and Boehringer Ingelheim — hope their medications will be much easier to manage and, therefore, offer a strong selling point to third-party payers. Overall, this group of drugs is expected to ring the register several billion times annually in coming years. Meanwhile, the biggest commercial opportunity, at least for apixaban, appears to be preventing stroke in patients who have atrial fibrillation, where there is another unmet need.
"Atrial fibrillation is very much an unsatisfied market," says Milliman's Leavitt. "The existing drugs don't work in everybody. So if apixaban is different, I don't think managed care will be able to restrict it very much. They can be very effective in restricting or managing drugs that are interchangeable, but if this proves to be more innovative — at least when compared with the lack of satisfaction with existing therapies in the class — and it's life saving and written by a specialist, then the payer won't be able to do much."
Yet another category that is watched closely but, arguably, is more controversial is obesity. No fewer than three small pharmaceutical companies are in the final throes of securing regulatory approval for their diet drugs. This is, of course, a troubled category that third-party payers prefer to avoid, given side-effect concerns going back more than a decade to the withdrawal of the fen-phen weight-loss cocktail and the more recent failure of Sanofi-Aventis's Acomplia to win an FDA endorsement. And there is the always-prevalent fear that consumers who do not need such a pill, but are hungering to lose an extra few pounds, will pressure their doctors to write costly prescriptions.
Certainly, there will be a lot of regulatory activity in the near term. In July, an FDA panel reviewed Qnexa, which is being developed by Vivus. (An FDA advisory panel voted 10–6 against, says Carr.) Arena Pharmaceutical's lorcaserin will be reviewed by an FDA committee in September. By January, Orexigen Therapeutics will learn whether its Contrave pill will win regulatory approval. Trial data showed weight loss of between 7 percent and 15 percent and, so far, the side effect profiles have not rung any alarm bells.
Suddenly, a trio of drugs is on the horizon and could become available within a short period. This may have some potential for ratcheting up the pressure — however slightly — on managed care to consider formulary placement, at least in the long run. Meanwhile, increasing concerns about obesity and comorbidities are a selling point and, some believe, may work to soften long-standing beliefs that obesity drugs should be treated only as lifestyle products.
"Each will be considered individually and have a unique set of circumstances," says Needham's Carr. "Initially, I don't think these will have a significant effect on managed care. If you can deliver weight loss, people will pay out of pocket.
"But I do think we'll see more reimbursement, eventually, for weight-loss drugs because insurers may see the benefit, in the long term, for supporting something like this. When you look at the data from the phase 3 programs, you'll see comprehensive effects on cholesterol, waist circumference, triglycerides, and sleep apnea."
Comparative effectiveness
A theme running across all these categories, however, is the extent to which third-party payers will make use of comparative effectiveness. Most health plans don't look more than a year out or have the staff needed to make useful analytical comparisons, although comparative effectiveness could become more widely utilized if health care reform emboldens smaller plans to become more aggressive. More pharmacy benefit managers, however, are already interested in direct cost comparisons. Whether this will be widely applied remains to be seen.
For now, Leavitt predicts the formulary decisions will continue to be driven by familiar considerations, especially since the near-term batch of products flowing from the pipeline makes it easy. Few innovative molecules means that generics are an easy choice. Conversely, life-saving biologics imply coverage. When they "can't easily silo the value," he says, "they go for the easy cost decision."
Ed Silverman is editor of Pharmalot.com, a Web site that covers the pharmaceutical industry. Contact him at [email protected]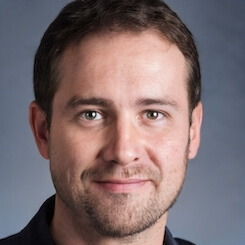 Paul Lendner ist ein praktizierender Experte im Bereich Gesundheit, Medizin und Fitness. Er schreibt bereits seit über 5 Jahren für das Managed Care Mag. Mit seinen Artikeln, die einen einzigartigen Expertenstatus nachweisen, liefert er unseren Lesern nicht nur Mehrwert, sondern auch Hilfestellung bei ihren Problemen.