Placing nearly all specialty drugs under the pharmacy benefit and using tiered formularies are among several promising strategies
Specialty pharmacy uses some of health care's most unpredictable, costly, and toxic treatments to combat the world's scariest, deadliest, or most debilitating diseases.
It's a serious, complex, emotional, and expensive business. In spite of its importance and impact, when it comes to management effectiveness — as measured by cost and clinical oversight — specialty pharmacy is a real outlier in comparison to other health care services.
Outliers
Costs are one outlier. Annual expenditures for specialty pharmacy increase faster than for traditional drugs and for all other sectors of health care services.
Express Scripts reported a 19.5 percent increase in the cost of specialty medications in 2009, and Medco reported a 14.7 percent increase. Yet it is estimated that the nation's health bill grew by just 5.5 percent from 2008 to 2009.
Clinical and utilization management programs are also outliers. They are more fragmented than for other services, such as inpatient hospital stays or complex cases like organ transplants. For example, cancer patients who start on an infused specialty drug may not receive state-of-the-art therapy management services until the most difficult treatments are completed and they are switched to a later oral therapy.
Market forces and weak management practices make specialty pharmacy an outlier.
But experts say that health plans can improve specialty pharmacy by working with their PBMs to find new strategies for dealing with the macro-level changes that are now in control of this sector, and to fix basic management practices that limit the effectiveness of daily operations.
"The two overriding developments that health plans and specialty PBMs are staring at, that shape this business, are incredible price increases and the pipeline," says Peter Wickersham, senior vice president in charge of cost of care at Prime Therapeutics.
In some ways these two factors reinforce each other. New biologics give drug manufacturers pricing power and the pipeline is laden with them in the form of agents with unique mechanisms of action for existing diseases and agents that target new disease categories.
But at the same time, these factors can be self-defeating. New drugs create competition within therapeutic categories, giving purchasers therapy alternatives and leverage in dealing with manufacturers.
The pipeline has several interesting characteristics. It has a concentration of oncologic treatments, where utilization and clinical management are particularly complex because of patient and provider demand, high cost, and lack of detailed evidence that goes beyond clinical trial results. It also contains oral medications that present both challenges and opportunities in clinical and utilization management. For example, thoughtful strategies are required for distribution through retail pharmacies.
Drug prices and trends
Express Scripts predicts that specialty pharmacy expenditures will increase by 20 to 23 percent annually through 2012, boosting per-member per-year expenditures from $111 in 2009 to $204 in 2012. The company says the increased outlays will be driven equally by price and utilization increases.
This recent history shows that it is very difficult for health plans and PBMs to control prices. Express Scripts says that the cost per unit for specialty medications increased by 11.6 percent from 2008 to 2009. Unique agents in many specialty disease categories and the lack of generics give drug manufacturers the upper hand. However, "new pricing arrangements being implemented in other countries and, based on new types of discounts, pay-for-performance measures are gaining attention in this country," says Pam Sauerwald, who heads up the specialty markets practice at IMS Health.
Risk
One of these new pricing arrangements involves risk sharing, which is viewed as having the advantage of focusing everyone's attention on medication outcomes.
"We are being asked to evaluate different risk-sharing arrangements between manufacturers and payers," says Troy Filipek, a Milliman actuary. "I've seen it structured in two ways. One is where the payer receives a lower price or refund if the drug doesn't work for the patient within a certain time period; the other is where the total cost is capped for a patient who takes the drug for an extended time." Filipek says that manufacturers are often interested in having some of the savings go to patients, such as through reduced copayments. That achieves their objective of having their name stay in front of patients.
Risk sharing has been reported to be common in Australia and it is used in the United Kingdom's National Health Service. It has also come to this country.
In late October, Health Alliance Medical Plans, an Illinois insurer, reported a successful risk-sharing program involving Actonel, an osteoporosis drug, and fractures. The arrangement required Warner Chilcott to pay average treatment expenses for a maximum number of fractures per 1,000 patients over 12 months. The incidence of fractures was consistent with clinical trial data, but the health plan did receive some payment for the drug because of how the risk parameters were structured.
There is some skepticism about such arrangements. "These deals can be difficult to consummate and then to manage," says Jan Berger, MD, the chief medical officer at Silverlink Communications. "It can be hard to reach an agreement on the definition of effectiveness, and it is hard to track, capture, and report patient level data."
Risk contracts, formulary design
Risk deals in specialty pharmacy could be especially complicated. The Actonel deal centered on the performance of the drug for a population of patients where results and risks across a large pool of patients might be consistent with norms, but results for specialty medications are highly individualistic, which leads to increased risk for drug manufacturers.
Formulary design has been successful in mitigating pricing leverage for traditional medications, and it is starting to come into play in certain specialty drug classes. "Formulary design with preferred and nonpreferred agents is starting to take hold. We are seeing crowding in the product line for rheumatoid arthritis; in the growth hormone category, all six products are virtually identical," says Steve Russek, RPh, chief clinical officer at Accredo, Medco's specialty pharmacy.
Right now, formulary design works in limited therapeutic categories, but the approval of new specialty medications and the advent of biosimilars in 2014 will provide increasing opportunities for price negotiations tied to formulary placement.
Rebates or not?
Rebates have also been an important way of dealing with drug prices in traditional pharmacy but they are less common with specialty medications. Their future in specialty pharmacy is unclear. "In specialty pharmacy, rebates don't work and will disappear as we know them today," says Randy Vogenberg, PhD, head of the Biologics Finance and Access Council and advisor to the Business Group Pharmacy Collaborative. "Rebates are typically tied to market share and you can't move market share because these drugs are patient-specific." His is not the only view.
"Rebates or other discounts will continue but it's difficult to predict at what level and in what form," says Terri Bernacchi, PharmD, at IMS Health. "They may take the form of coupons or discounts to the consumer."
There is no sure-fire strategy for overcoming specialty price increases, and options that may exist for traditional medications may not exist for specialty drugs. Health plans and specialty PBMs need to be aware of emerging alternatives, which are increasingly tied to value and performance concepts instead of outright price cuts, and they need to pursue pricing alternatives when and where they can.
Utilization
Medco reports that utilization growth for specialty pharmaceuticals decreased from 7.3 percent in 2006 to 2.6 percent in 2009. IMS Health reports that the growth rate went from 10.1 percent in 2006 to 2.1 percent in 2009.
Medco reports that in 2009, traditional utilization in the diabetes, respiratory, and ADHD categories grew by 2.3, 2.3 and 9.1 percent, respectively.
Factors such as new drugs and the increasing number of patients are buried in these numbers, but industry analysts give specialty PBMs some credit for reducing waste and improving their utilization management activities.
The current break in utilization increases may be coming to an end. Express Scripts is predicting a dramatic escalation in the range of 10–12 percent annually through 2012. Much of that increase will be because of expected new medications.
The pipeline creates major challenges in controlling utilization and for clinical management programs, says Wickersham. "In two years in certain therapeutic classes you are going to be in a world where you have oral, injectable, and infusion products. The work in managing drug use and optimizing therapy for a particular disease across these methods of administration is going to increase dramatically. It's going to require an incredible effort to develop, implement, and then manage, on an ongoing basis, utilization procedures and patient management protocols for drugs that traverse the three modes of administration."
New oral MS drug
Gilenya, the new multiple sclerosis drug released this year, exemplifies all of these issues. It is the first oral disease-modifying agent in MS, and its use may skyrocket after physicians become comfortable with it. Gilenya may become preferred over current injectable drugs, and therefore it could improve adherence rates simply because of its convenience. It is also eligible to be distributed through retail pharmacies. But it has significant side effects that need to be managed by a REMS (risk evaluation and mitigation strategies) plan. For this one new drug, PBMs will need to develop specific and comprehensive utilization and therapy management procedures that address distribution, safety, and clinical concerns.
Many industry experts say the greatest opportunity for improvements in utilization management and mitigating future utilization growth is for specialty medications that are provided under the medical benefit. Express Scripts reported that in its book of business, 55 percent of pharmacy benefits were administered as medical benefits, not as pharmacy benefits.
The data systems and operational procedures that exist for medical benefits do not accommodate the requirements of specialty pharmacy. For example, medical claim adjudication systems are dramatically different from pharmacy claim systems. Experts say that consolidation of all pharmacy activities under one system will improve administrative efficiency and clinical quality.
Approaches
Kathryn Canaday, PharmD, chief clinical officer at the Pharmaceutical Strategies Group, says the ways to temper utilization growth, under either the medical or pharmacy benefit structure, are by reducing waste, ensuring appropriate use, and improving therapy management.
She says that PBMs and health plans generally have implemented a variety of waste-reduction activities such as only filling for 30-day supplies, allowing very limited initial quantities for oral oncology, consolidating doses, and tightening distribution procedures.
Utilization management programs are a standard approach for ensuring appropriate use. Canaday says that the nature and growing number of specialty medications add a degree of complexity to UM procedures such as prior authorization. For example, with oral oncology, not only do FDA indications and compendia listings have to be met, but duration-of-therapy parameters and genetic testing requirements need to be added to the criteria. It's much more complex than just checking off what the diagnosis is.
Tiered formularies are a standard approach to utilization control, but Canaday says that they should not present barriers to agents with unique mechanisms of action. She says the drug classes that are candidates for tiered formularies are anti-TNF (tumor necrosis factor), growth hormone, hepatitis C, infertility and multiple sclerosis.
Work with customers, PBMs
The implication for health plans is that they need to work with their customers to determine the desired scope of utilization management procedures and then they need to work with their PBMs to ensure that these procedures do not adversely affect therapy.
Finally, Canaday says that PBMs and health plans need to set performance standards for utilization management and to audit actual performance.
Clinical management programs can affect utilization, but they may have a larger effect on total medical costs and serve as the means to demonstrate value in specialty pharmacy benefits.
"A major item that we have been focusing on as part of therapy management is patient adherence," says Russek. "On the front end of that is patient counseling and education. We found that we are much more effective in therapy management if we educate patients about their disease and the major things they might encounter. Our goal is also to be sure that the patients understand their role and responsibilities regarding their disease."
He cites an example: "When we tell patients about possible side effects from their medications, they are much more tolerant of those side effects and adhere to their therapy longer. They are much less compliant when they have a side effect and have to call us to learn how to resolve it."
Yet discussions with other specialty PBMs revealed that patient education is not a priority and has been largely overlooked. One PBM admitted it is not as involved in education as it should be.
Personalize it
One of the fastest evolving areas in clinical management programs is personalized medicine. In its simplest form this encompasses routine lab tests to measure specific variables. Russek says one purpose of these tests is to see if a patient qualifies for a particular therapy. He cites hemoglobin levels in relation to erythropoietin therapy. "We have some plan sponsors who limit EPO to patients with hemoglobin levels <12g/dL because of increased risks or lower therapeutic benefits at higher levels." The other use of routine testing is monitoring side effects or other aspects of therapy management.
Health plans and PBMs are boldly venturing into molecular diagnostics and pharmacogenomic testing. In February, Medco acquired DNA Direct, a company that provides expert genetics information and consultation to physicians, supporting them in all aspects of genetic testing. Medco has also developed a formal personalized medicine program called Precision Health Solutions that targets the best practices in genetic testing and subsequent care management.
Humana has begun a pilot program to rigorously assess genetic and genomic tests. In one study, the company examined the cost effectiveness of the Oncotype DX test for breast cancer and found that for low-occurrence score patients, the avoided chemotherapy and related costs more than offset the costs of the test. Humana's program demonstrates that health plans can indeed measure the cost effectiveness of advancements in personalized medicine.
Specialty pharmacy is one of the most dynamic and rapidly evolving sectors of the health care industry. Health plans need to have equally dynamic programs for managing these services.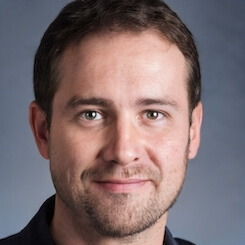 Paul Lendner ist ein praktizierender Experte im Bereich Gesundheit, Medizin und Fitness. Er schreibt bereits seit über 5 Jahren für das Managed Care Mag. Mit seinen Artikeln, die einen einzigartigen Expertenstatus nachweisen, liefert er unseren Lesern nicht nur Mehrwert, sondern auch Hilfestellung bei ihren Problemen.