We invited experts from around the country to weigh in on the strengths and weaknesses of Hospital at Home and what would be required for the concept to succeed in nonintegrated health care settings.
President, Dr. T's Medical Services, retired senior medical director, Aetna
President, P.R. Kongstvedt Co.
President, Boland Healthcare
These are responses to our cover story: Hospital at Home Saves 19% In Real-World Study
Caring for the Whole Patient in the Best Environment
I have worked with a Kansas City hospitalist group that has successfully used this concept for quite a while for certain diagnoses to allow patients to be treated at home instead of being hospitalized. The Hospital at Home concept advances the triple aim of clinical quality, affordability, and patient satisfaction. There is good evidence and documentation that it works for a portion of the population and provides an option that has results better than or comparable to hospitalization. Communication with the patient, primary care physician, and others involved in the patient's care is a key concept that helps patient care be more effective.
The Hospital at Home concept clearly needs the stated selection criteria to work. In an area with great geographic distances, insufficient staffing for 24-hour responsiveness, and poor coordination of care, it would not be a good option. Likewise, a patient with poor home support or lacking family assistance would not be able to use such a program successfully.
For this concept to spread in the current non-integrated health care world, bundled payments or other creative payment methods need to be promoted, especially by Medicare and other payers. Patients and their families need good factual information regarding the inherent risks/benefits of hospital care vs. home care. Physicians need to embrace caring for the whole patient in the best environment and make the practice changes to do that. Hospitals need to become community-focused instead of focused on filling their beds. It all revolves around finding better ways to deliver patient-centered care at the right place, right time, right way, and for the right reason.
Difficult to Remove Costs from Health Care System
Congestive heart failure and chronic obstructive pulmonary disease are among the common chronic conditions that disease management (DM) programs focus on with the goal of avoiding hospitalization. They do this primarily through improved compliance with therapies and reducing levels and frequency of clinical deterioration.
It is hard to know if patients in the Hospital at Home program required hospitalization because there was no DM program or an ineffective one in place. But it makes sense that a more intense version of DM in the home setting would be effective for these conditions. I also heartily agree that for patients like the ones described in the Hospital at Home program, hospitals can be downright dangerous compared to homes. Savings from avoidance of hospital-acquired infections or errors is certainly valuable.
Claims for savings are much harder to accept in the larger scheme of things, however. Costs inherent in reducing the number of hours a physician is actually providing patient care are compounded by the need for another physician to provide care while the home-care physician is traveling. This is applicable to all health professionals providing home care except for those who are already home care providers. On the other hand, it frees up some time for full-time hospitalists, present in most hospitals these days, which may provide some offset.
But even when one factors out this reduced efficiency, hospitals traditionally set revenue targets based on historical costs and financial needs. Lost revenues from any source — ambulatory procedures, physician office-based testing, private providers of diagnostic services, and now Hospital at Home — often result in price increases for the services still provided by the hospital to maintain revenue and cash flow. That's why taking costs out of the health care system is so monumentally difficult: All cost centers are revenue centers for somebody and nobody wants/needs/deserves less money. How this dynamic will play out as accountable care organizations (ACOs) become more common is unknown.
A Rational Alternative
Our aging population with chronic conditions is on the brink of soaking up the majority of health care dollars, providers, and services. Doing more of the same will only dig us deeper into this dead end. Hospital at Home, on the other hand, is a rational alternative to the default position of admitting patients whether their condition merits inpatient intensity of service or not. The pluses of this strategy are compelling: Patients are more satisfied; mortality rates and complications, including falls, are lower; and it is less expensive. It would seem to be a no-brainer for many patients and for payers.
The biggest obstacle to widespread adoption is twofold: lack of awareness about the merits of Hospital at Home and the fact that a hospital has incentives to fill beds, not to empty them — unless it is an integrated delivery system where payment applies to the continuum of care and not just the inpatient stay. It is incumbent for insurance companies, employers, and government funders to support Hospital at Home for the good of patients and the best use of limited health care monies.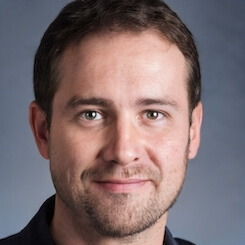 Paul Lendner ist ein praktizierender Experte im Bereich Gesundheit, Medizin und Fitness. Er schreibt bereits seit über 5 Jahren für das Managed Care Mag. Mit seinen Artikeln, die einen einzigartigen Expertenstatus nachweisen, liefert er unseren Lesern nicht nur Mehrwert, sondern auch Hilfestellung bei ihren Problemen.