A CMS demonstration program will determine whether Medicare Advantage health plans improve their quality scores by responding to bonuses that correspond with a five-point rating scale
Medication nonadherence costs billions. It costs almost $300 billion in avoidable medical spending — billions that payers can ill afford.
It costs billions to pharmaceutical companies in lost business and it is now costing health care providers penalties, potentially in the billions, for not achieving accountable outcomes, such as hospital readmission rates, physician quality reporting system (PQRS) measures, or effects of the plans' star ratings under Medicare.
Hospital readmission rates
The Affordable Care Act (ACA) requires the Centers for Medicare & Medicaid Services (CMS) to impose penalties on hospitals whose readmission rates for heart failure, heart attack, and pneumonia are worse than the national average. CMS has announced that two thirds of the hospitals in the United States would be assessed the penalty in the form of reduced Medicare payments. With nearly one in five Medicare patients returning to the hospital within 30 days, many institutions could improve their readmission rates through improvement in their patients' adherence to treatments recommended at discharge.
5-star rating
For several years, CMS has posted quality ratings of Medicare Advantage to help Medicare beneficiaries. All Medicare Advantage plans are rated on a one-to-five-star scale, with one star for poor performance, three for average, and five for excellent. The ratings for 2013 are based on 53 performance measures derived from plan and beneficiary information collected in three surveys — HEDIS (Healthcare Effectiveness Data and Information Set), CAHPS (Consumer Assessment of Healthcare Providers and Systems), and HOS (Hours of Service) — and from administrative data.
For example, the performance measures include whether enrollees received the appropriate screening tests, the number of complaints CMS received about the plan, and how enrollees rated the communication skills of the plans' physicians. CMS assigns quality ratings at the contract level rather than for each individual plan; this means that every Medicare Advantage plan covered under one contract receives the same quality rating. Most contracts cover multiple plans.
Last year, Medicare Advantage plans began to receive bonus payments expected to amount to approximately $3.1 billion. These payments were initially established by the ACA for plans that receive four or more stars and for unrated plans beginning in 2012. In addition to providing the bonuses established by the health reform law, CMS last year launched a three-year demonstration increasing the size of bonuses for these plans and providing bonuses to plans rated average (3 or 3.5 stars), using the same five-star scale. The demonstration, according to CMS, aims to encourage plans of all quality levels to improve performance and to test "whether providing scaled bonuses will lead to more rapid and larger year-to-year … improvements in Medicare Advantage program quality scores," compared to the bonus structure under the health reform law.
Proponents say the demonstration will encourage plans at various star ratings to improve or maintain their quality ratings, while others question the appropriateness of providing bonuses to plans with average ratings and the costs of the demonstration. Several of the star measurements rely on medication adherence in chronic conditions such as diabetes, high blood pressure, and hypercholesterolemia (See "Medicare measures for chronic conditions," below).
Other measurements are less direct but still require adherence, such as reduction of falls, bladder incontinence, and hospital readmissions. As a result, dedication by plans to achieving the most stars possible requires a medication adherence plan.
PQRS
The Physician Quality Reporting System (PQRS) is a voluntary Medicare program that provides a 0.5 percent incentive payment to practices with eligible professionals that satisfactorily report data on quality measures for covered physician fee schedule services furnished to Medicare Part B fee-for-service beneficiaries. Many of the PQRS measures rely heavily on patient adherence, such as the one that calls for diabetic patients achieving hemoglobin HbA1c control (< 8 percent).
What is medication nonadherence?
Medication nonadherence can be divided into four categories: primary, secondary, unintentional, and intentional. Primary nonadherence is when a patient does not fill an initial prescription; secondary nonadherence is when a patient does not refill a prescription on time. Unintentional nonadherence occurs when a patient simply forgets to take medication or is careless in some way as to miss a scheduled dose; intentional nonadherence is a decision to not take the medication, and may be the most important aspect of nonadherence that must be addressed, with some estimates showing that up to 80 percent of nonadherence may be intentional.
Two trends in nonadherence that have been identified relate to specific forms of intentional nonadherence. One trend involves the primary care physician. This happens when a specialist recommends a medication and the patient later argues with the PCP that the dose is too high or is unneeded. If the primary care physician reduces the dose, the patient becomes nonadherent and, as a result, is undertreated.
The second trend in intentional nonadherence is called Web-induced nonadherence. This happens when the patient investigates a prescribed medication on the Web and becomes inappropriately concerned about side effects or other aspects of the drug and does not take the medication as ordered.
One of the two main reasons for nonadherence is when a patient's expectation of benefits of treatment exceeds the actual benefits, or when the cost is greater than the patient expected. Primarily, this occurs as a result of several factors that increase the financial burden. The other main cause of nonadherence is lack of motivation or even fear of adverse events. In every case, the patient will weigh the costs and concerns about the medication against the perceived benefits. Importantly, this perception of benefits may be inaccurate and far short of the actual benefits of treatment.
How to improve adherence
Adherence can be improved by changing the patient's perception of cost, concerns, and benefits.
Cost-related nonadherence (CRN) is a common and critical problem for elderly patients in the outpatient setting who take, on average, four to five medications each week. Recent surveys show that up to 32 percent of MA plan members take less medication than prescribed to lower their costs. But patients who reduce their costs by taking their medications sporadically, splitting pills, or delaying refills do not achieve the full therapeutic benefits of therapy and may be at increased risk of declining health.
There are of course other behavioral factors that also must be addressed. They include the perceived burden of taking medication, concern about side effects, and failure to understand why the medication is needed. All lead to lack of motivation and commitment. Behavioral factors are just as significant as financial costs and also must be addressed.
It is essential that patients fully understand the benefits and be committed to their prescribed therapy. This can be accomplished by using providers able to educate and motivate their patients to comply with their treatment regimen, which means taking full account of a patients' cultural milieu and health care literacy.
Motivational interviewing
The ability of providers to help their patients adhere to their treatment plan can be strengthened through the use of skills related to motivational interviewing. These techniques enhance listening skills and provide tools to help build consensus with the patient regarding treatment plans and medication schedule, ultimately supporting adherence.
Motivational interviewing programs are becoming more popular, and we are seeing this as a key trend within health care. This is seen in a recent Health Intelligence Network survey of 162 health care organizations, of which 56 percent indicated the use of motivational interviewing in their medication adherence programs.
Policies that promote adherence
The New England Healthcare Institute (NEHI) and other organizations have cited several opportunities for improving adherence. They include:
Health care teams. Although physicians play a key role in improving medication adherence by their patients, the problem is often too complex for the physician alone, necessitating support through the creation of care teams incorporating nurses, care managers, pharmacists and other clinicians either inside or outside the physician's practice. These teams increase the number of touchpoints for patients, offering repeated checks as they move through the health care system.
Patient engagement and education. Counseling by primary care providers and pharmacists to help patients understand their disease and the important role of their medication in improving their condition is critical to motivating patients.
Payment reform. Realigning payment incentives away from rewarding volume and toward rewarding good outcomes would encourage providers to strive for improved outcomes by way of improved adherence, as would performance-based or global-service payments. Payment reform would encourage providers to invest in resources such as counseling services that would improve outcomes by increasing medication adherence.
Health information technologies. Secure, reliable, and robust information flowing via technologies such as electronic health records, e-prescribing, and clinical decision support systems would ensure that complete and accurate medication data are shared among all the key players, including patients, prescribing physicians, and pharmacists. For instance, a patient medication profile in a health IT system would give providers a full sense of a patient's current medications and, if linked to a pharmacy system, would indicate whether a patient filled or refilled a given medication. These systems can also include medication reminder and dispensing systems.
There are many opportunities for all key stakeholders to affect adherence and, as a result, improve outcomes for all involved. This is a key and growing area within the health care industry.
It is now on the radar for many organizations because increased medication adherence means outcomes can be improved for patients, providers, and payers.
Richard G. Stefanacci, DO, MGH, MBA, AGSF, CMD, is the chief medical officer at the Access Group. Scott Guerin, PhD, is the director of government policy systems at the Access Group.
For further reading
Briesacher BA, Gurwitz JH, Soumerai SB. Patients At-Risk for Cost-Relate Medication Nonadherence: A Review of the Literature. J Gen Intern Med. 2007 June; 22(6): 864–871.
Safran DG, Neuman P, Schoen C, et al. Prescription drug coverage and seniors: findings from a 2003 national survey. Health Aff (Millwood) 2005.
Heisler M, Langa KM, Eby EL, Fendrick AM, Kabeto MU, Piette JD. The health effects of restricting prescription medication use because of cost. Med Care. 2004;42:626–34.
Soumerai SB, Pierre-Jacques M, Zhang F, et al. Cost-related medication nonadherence among elderly and disabled medicare beneficiaries: a national survey 1 year before the medicare drug benefit. Arch Intern Med. 2006;166:1829–35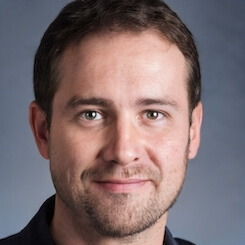 Paul Lendner ist ein praktizierender Experte im Bereich Gesundheit, Medizin und Fitness. Er schreibt bereits seit über 5 Jahren für das Managed Care Mag. Mit seinen Artikeln, die einen einzigartigen Expertenstatus nachweisen, liefert er unseren Lesern nicht nur Mehrwert, sondern auch Hilfestellung bei ihren Problemen.