These programs tend to operate on the fringes of cancer care, but a movement to make them more central gains favor
These programs tend to operate on the fringes of cancer care, but a movement to make them more central gains favor
Thomas Reinke
Oncology pathway programs have demonstrated some ability to control costs, but these programs have not seen wide acceptance by physicians or health plans. Health plans have been cautious about tackling the required shift in practice patterns and payment arrangements, while oncologists have not seen the need to make changes that many believe jeopardize their practices.
In spite of slow uptake, or perhaps because of it, Aetna is in the midst of an ambitious project to move pathway programs from the fringe of cancer care into a central role. The company is working with pathway vendors on pilots across the country that provide a head-to-head comparison of pathway tools in different settings.
"Our latest development is that we are reworking existing pilots that have proven value and expanding our pilots to new situations," says Aetna's oncology expert, Ira Klein, MD. "We are looking for ways for these programs to be more broadly applicable."
Other payers are working on slightly different approaches to pathways and there is some indication that the nature of these programs, particularly the highly structured approach to managing care, may change dramatically.
Aetna has a longstanding relationship with Texas Oncology, which is affiliated with US Oncology, and that arrangement has been renewed and expanded says Klein. US Oncology has the only electronic health record with a fully integrated pathway program, IKnowMed, and it is installed in many US Oncology practice sites, including Texas Oncology.
The relationship between Aetna and Texas Oncology has resulted in a couple of studies that focus on the clinical and financial effect of pathways. A report on 184 newly diagnosed breast, lung, and colon cancer patients delivered at the December 2012 American Society of Clinical Oncology meeting said that in the first 12 months of treatment, pathway patients had about 16.5 percent fewer inpatient admissions, 36 percent fewer inpatient days, and 40 percent fewer emergency room visits than nonpathway patients. The results were attributed to therapy management, nursing support calls, and end-of-life planning.
Klein said the total cost reduction was about 10 percent. "Texas Oncology has been using pathways for several years and what we find is that in the first one to two years, practices reduce drug costs. After that they move on to broader care management that cuts hospital and other costs. The last savings will be in end-of-life care."
Aetna is expanding its pilots with other pathway vendors. "Our pilot has expanded to five states," says Bruce Feinberg, DO, chief medical officer at P4/Cardinal Health.
Eviti
Aetna also has a new pilot program, using a slightly different form of guided treatment, from a relative newcomer, a company called Eviti. "We offer a broader clinical decision support platform, with a complete database of treatment options that go beyond pathways," says vice president Clynt Taylor. Eviti provides access to a wider range of treatment regimens than the common three or four included in pathway programs. Oncologists have access to clinical guidelines, 1,000 evidence-based treatment options, published studies, and clinical trials for 120 cancers. "We take a consultative approach process rather than directing care."
Taylor says the treatment options display regimen details and toxicity, comparison of outcomes, and costs.
Aetna's pilot program with Eviti in New York and New Jersey will go beyond most pathway setups where a practice implements the vendor's software. Aetna is providing the software to its participating oncologists and will be linked to Eviti in oncology offices through Aetna's health information exchange, iNexx. That connectivity will allow practices to receive patients' benefit information while channeling information on physician orders and treatment plans to Aetna.
Perhaps Aetna's most innovative initiative is a medical home pilot in eastern Pennsylvania. "The medical home will be in the oncology practice but allow the oncologists to be medical neighbors to primary care physicians to coordinate comprehensive care," says Klein. "This is going to be interesting. The medical home will add value to both practices but it is going to require more direct collaboration." Primary care physicians will be responsible for managing comorbidities while the oncologists direct cancer care.
Klein says that there are many types of oncology practices. "We can't pick the winner in pathway applications. This is analogous to smart phone technology where Blackberry was a leader that eventually lost ground to Apple and Android products. We want to expose oncologists in different settings to these systems and let the systems evolve. We're going to let the market pick the winner."
Aetna's objectives go beyond finding the best pathway system. One is to expand direct connectivity with practices through iNexx, the health information exchange. That connection will increase data exchange for care management, prior authorizations, and claims.
Connectivity is also a major component in Aetna's accountable care organizations.
"A longer term goal is to create a cancer care guidance tool that works for multiple payers, so practices can use one or maybe two systems across all payers, and payers can use the data to develop contracts that are specific to each practice. Practices get efficiency and consistency and payers get well organized information that they can attach to their own claim data to get more specific analytics."
Aetna wants to reform payments to all payers and to bring a uniform payment methodology to medical oncology. Klein emphasizes, "When I say all payers I include Medicare." Medicare still allows oncologists to use the buy-and-bill payment arrangement, but private payers are attempting to change that through episode payment, shared savings, and increased payment rates for cognitive services.
"Payment will shift from drugs to value and outcomes and it will be more accurate for each form of cancer," says Klein. "We are interested in matching contracts to practice setting and type. This refined contracting will be driven by technology."
Other health plans are also working on new approaches to oncology care management. WellPoint has taken a dramatically different course. It is working with IBM's Watson group on more intelligent and flexible cancer treatment software. Watson is known as a cognitive system that learns to combine patient information such as notes from an electronic health record with other data to build knowledge and make custom decisions. A WellPoint news release says it is working with IBM and oncology experts at the Cedars Sinai Cancer Institute in Los Angeles to develop Watson as a physician's assistant to develop more targeted treatment decisions. Separately, IBM is working with Memorial Sloan Kettering Cancer Center on other aspects of a cognitive system for cancer.
More flexible system sought
The idea of a more flexible system for medical oncology than the highly structured pathway programs is appearing elsewhere.
Prime Therapeutics has announced a working relationship with Eviti's clinical decision support tool that presents many regimens, rather than three or four alternatives. Taylor says Prime will make Eviti available to its network oncologists without requiring them to participate in a formal pathway arrangement.
Even the terminology is changing: Vendors increasingly use the term clinical decision support rather than pathways.
The more flexible approach is intended to overcome physicians' reluctance to use pathways. "The wider use of pathways will evolve in the direction of an oncology benefit manager similar to radiology benefit manager," says P4's Feinberg.
He says this approach is likely to appeal to physicians who want to maintain their autonomy in decision making and to health plans that have viewed formal pathways as very difficult to implement.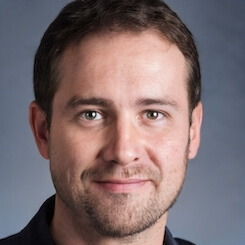 Paul Lendner ist ein praktizierender Experte im Bereich Gesundheit, Medizin und Fitness. Er schreibt bereits seit über 5 Jahren für das Managed Care Mag. Mit seinen Artikeln, die einen einzigartigen Expertenstatus nachweisen, liefert er unseren Lesern nicht nur Mehrwert, sondern auch Hilfestellung bei ihren Problemen.