As different sectors of the drug industry battle, pharmacists may follow the easier — and more expensive — path
Back in mid-May, the governor of Virginia signed off on a law that sets up some ground rules on when and how pharmacists will be allowed to replace a branded biologic with a biosimilar, which the FDA designates as interchangeable with the original.
The rules are simple. A pharmacist can't make a substitute if the physician indicates on the prescription that he doesn't want a replacement therapy, or if the patient insists on the branded treatment. If a switch is made, the pharmacist has five days to notify the doctor or his office of the change, must keep a record of the transaction for at least two years, and must provide an explanation of the price difference to the patient.
Pharmacists, of course, have been making generic drug substitutions for years now, frequently at the prodding of payers who insist that their members use the least expensive — but equivalent — therapy available. The switch is often automatic and instantaneous at the pharmacy counter, quickly decimating the revenue figures for any traditional branded pill, such as Lipitor, that loses patent protection.
Virginia was among the first of many states to consider new rules for the first generation of biosimilars, in development to provide a ­cheaper alternative to some of the most expensive biotech drugs.
No clear regulatory path
Currently there are no biosimilars on the market and not even a clear regulatory pathway at the FDA for gaining a designation as an "interchangeable," essentially a product that regulators consider equally effective in accomplishing the same therapeutic effect as the branded drug. But these new laws — offered as consumer protection bills and supported by many of the world's biggest biopharma companies — have spurred a furious counterattack by generic drug developers against what they see as a preemptive strike aimed at protecting multibillion-dollar therapeutic franchises.
However, if you make a pharmacist take any extra step to switch a patient to an interchangeable biologic, say critics of these bills, many pharmacists will simply stick with the original prescription, following the path of least resistance.
The Amgen way
These state laws were drafted with strong encouragement from some big biopharma companies — including Amgen and Genentech, the big Roche subsidiary credited with a series of breakthrough oncology medicines —and from the Biotechnology Industry Organization, an aggressive industry lobbying group. By their account, these are simple precautionary measures designed to protect millions of people who rely on these therapies.
If one of these complex biosimilars were to be recalled because of a problem with manufacturing — a key consideration given the intricate process required to make a drug inside a cell before putting it through a long purification process — then pharmacists and doctors could step in with the names of those who needed to be contacted.
Geoff Eich, executive director of regulatory affairs for Amgen, notes that the biotech ­giant has been manufacturing these treatments longer than most. And experience shows that problems with manufacturing can regularly spur a recall. Regulators and drug makers are also responsible for tracking adverse events after a therapy makes its way into consumers' hands, sometimes months or even years after an approval. The FDA also might want to track class effects to determine whether, for example, a new group of diabetes drugs that uses a new mechanism to control blood sugar also triggers common side effects.
Info hard to find
"In some cases," says Eich, "it can be difficult to attribute which products are causing the problem. The only way that information is there is if the patient record is updated. Otherwise, they have to go back and ask the patient where it came from," and they may have no idea. "It doesn't [give anyone an advantage], and for this class of medicine you have to have this traceability."
The rules also need to be consistent with generics, so that patients are consulted about the switch as required by state law, says Eich. Then only after the prescription is filled, he adds, should the pharmacist be required to notify the physician. Amgen is not supporting prior notification, which would have made it even tougher to switch a patient.
"There's got to be a reason why these two companies [Amgen and Genentech] are spending millions and millions of dollars on this," says Brynna Clark, senior director of state ­affairs for the Generic Pharmaceutical Association. It's not because of patient safety.
For the GPhA and other critics of these bills, it's just one more hurdle being thrown up to interfere with an emerging market for the first generation of biosimilars. Any time that a pharmacist is required to notify a doctor or interact with a local practice adds another complication that many in the business of dispensing drugs will be only too happy to avoid by simply writing a prescription for the branded, more expensive biologic.
"I don't see why else they would do this," says Clark, who's quick to note that members of her group like Hospira and Sandoz have been effectively and safely bringing biosimilars to the European market for years.
If Amgen and the other companies are so concerned about patient safety, she adds, why don't they throw some of their money into more thorough methods of tracking patient care like electronic health records or e-prescribing instead of lobbying for new rules like these, well ahead of the arrival of any prospective interchangeable biosimilars?
"We know there's not going to be interchangeability for years and years," says Clark. "Whose hair is on fire here? We're saying, hey, wait for the FDA to come out with more guidance."
The industry's perspective, though, is that it is best to address the rules ahead of the first biosimilars, which are closer to arrival than many payers may understand.
"Biosimilar approvals are approximate," says Eich. The FDA "can approve without guidance, or based on the draft guidance. I think we have everything we need" to push for approvals. ­According to Janet Woodcock, he adds, there are 14 programs in late-stage development, with at least two completing studies this year and more next year. (Woodcock, director of the Center for Drug Evaluation and Research at the FDA, is taking a leading role in writing the new biosimilar rules.)
Amgen should know. It's engaged in a collaboration to develop its own biosimilars for Humira, Herceptin, and others. Besides, says Eich, the company has nothing to gain from any move to restrict access to biosimilars at pharmacies. Its own aging biologics are injected in a clinic, not dispensed from retail locations.
For their part, an alliance of big pharmacist groups has staked out a simple position: Pharmacists don't need any special handling instructions for biosimilars.
"Generally speaking, and without commenting on any specific state bill, we believe that if the FDA approves a biosimilar, the pharmacist should be able to dispense similar to the way generic drugs are," says Kevin Schweers, a spokesman for the National Community Pharmacists Association.
Not alarmed
The GPhA also isn't overly alarmed by the new Virginia law.
"It has only passed in Virginia with a two-year sunset clause. It will be dead before ­bio­similars are on the marketplace. It died in Washington, Mississippi, and Arizona. And it is pending in about 15 other states." Any other bills are likely to have a sunset provision tied to it or sent to committee to die. But the association remains worried that bills might slip through with even mild provisions.
It would be simple enough to tack a notification on one of these bills later, says Clark, "and adding these provisions, even in a piecemeal way, will have an onerous impact."
---
Our most popular topics on Managedcaremag.com
---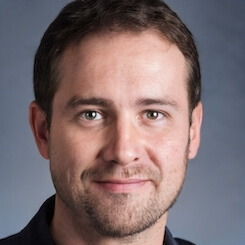 Paul Lendner ist ein praktizierender Experte im Bereich Gesundheit, Medizin und Fitness. Er schreibt bereits seit über 5 Jahren für das Managed Care Mag. Mit seinen Artikeln, die einen einzigartigen Expertenstatus nachweisen, liefert er unseren Lesern nicht nur Mehrwert, sondern auch Hilfestellung bei ihren Problemen.