Backers hope that provider-sponsored organizations will offer some pretty strong competition to conventional Medicare and Medicaid HMOs. Opponents claim PSOs have been given an inappropriate advantage.
The federal government's recent blessing of a new variety of managed care delivery vehicle, the provider-sponsored organization, offers an attractive opportunity to physicians, hospitals and other providers. If they respond, the addition of PSOs to the market could change — presumably for the better — the way health plans, providers and patients interact with each other.
Consider the following statistics: Current estimates put Medicare managed care premium growth at a robust $50 million per month. This reflects a net increase of 100,000 in the number of beneficiaries enrolling in managed care plans every month at an average Medicare payment of $500 per member, per month.
If a PSO can attract just 10,000 beneficiaries and achieve a 3 percent margin, that PSO would realize $1.8 million profit a year — reason enough, perhaps, to keep a close eye on this emerging managed care model.
The debate
PSOs are provider-owned and -sponsored ventures that operate much like health maintenance organizations. In some instances, the PSO enters into a full-risk contract with an existing licensed HMO. In other instances, the PSO may seek to contract directly with employers or government payers, simultaneously assuming the risk and responsibility for providing health care services.
Proponents argue that emergent PSOs will afford patients more choices in the marketplace and re-establish physicians and other providers in their roles as clinical decision makers. Some also predict an overall improvement in the nature of provider participation in managed care due to the providers' stronger financial stake.
Opponents counter that by facilitating the development of PSOs, regulators would be sanctioning an irresponsible delegation of financial responsibility to providers, with potentially harmful consequences to patients. Moreover, critics contend that special laws for PSOs are not warranted, as these entities can easily meet the requirements imposed on licensed HMOs. In support of this position, the American Association of Health Plans, the HMO industry's trade group, cites a 1997 survey describing 38 percent of the 228 HMOs licensed in the past two years as "provider-owned."
State responses
States differ in their regulation of PSOs, from requiring a PSO be licensed as an HMO to not requiring any direct government oversight. Several states have adopted laws regulating PSOs in a category distinct from other managed care entities such as HMOs, indemnity insurers and health services corporations.
To bring some consistency to this patchwork, the National Association of Insurance Commissioners has established the CLEAR (Consolidated Licensure of Entities Assuming Risk) program to develop a model law. The premise of CLEAR is to regulate entities performing the same or similar functions under the same rules.
The task force developing the model law is focusing on core competencies that all risk-bearing entities would have to possess in seven areas: provider contracting and credentialing, quality assurance, grievance procedures, network adequacy, consumer protection, financial solvency and data reporting.
Solvency is the key issue currently being addressed by state regulators. From the regulatory perspective, there is a need to minimize the likelihood that a PSO will become insolvent, and to develop measures to protect consumers in the event that such insolvency occurs.
Regulators base their concerns on PSOs' smaller size (compared to traditional HMOs) and their shorter operating history. Several states already have set PSO solvency requirements in the form of minimum initial net worth. These range widely, from $100,000 to $1.5 million. Required reserve deposits with state regulatory agencies range from $50,000 to $1 million.
The Florida experience
In June 1997, the Florida legislature authorized the state's Medicaid program to contract with PSOs (it calls them "provider service networks") on a trial basis. Under the terms of the new legislation, Florida Medicaid may contract with up to four PSOs over a two-year period. Debate has swirled around a provision in the law that exempts PSOs from the state's HMO licensure laws.
Calling the provision a "double standard" for risk-bearing entities, managed care industry officials argue that consumers will not enjoy equal protection if PSOs are exempted from complying with HMO laws.
Backers of the legislation, on the other hand, contend that the new arrangements between Medicaid and PSOs will reduce administrative costs by eliminating the role of the managed care organization while at the same time maintaining quality of care. They point out that the Florida law contains safeguards requiring PSOs to meet financial reserve, quality assurance and patient rights requirements.
Medicare Choices
Several years ago, the federal Health Care Financing Administration initiated a program to stimulate managed care enrollment by Medicare beneficiaries. As part of its Medicare Choices demonstration project, HCFA identified several markets in which commercial HMO enrollment was relatively high while Medicare enrollments were disproportionately low. The project's principal goals were to evaluate a broad range of managed care options for Medicare beneficiaries and to test new methodologies for payment and for monitoring quality.
There are now eight signed Medicare Choice contracts and three more in negotiation. Among the contractors are several PSOs operating either under state license or pursuant to a waiver issued by a state department of insurance.
Early results show promise. In spring 1997, four contractors initiated enrollment. While figures remain low and speculation as to growth is premature, at least one PSO, Florida Hospital Healthcare System in Orlando, has achieved significant initial enrollment.
During its first week of operation, the plan received more than 5,500 calls; it enrolled more than 4,000 during its first three months. Even as the federal government monitors the success of its Medicare Choices program, it is continuing to move forward with additional support of the PSO concept.
The Balanced Budget Act
The federal Balanced Budget Act of 1997 includes provisions establishing PSOs as an alternative to federally qualified HMOs and competitive medical plans for Medicare beneficiaries. It defines a PSO as a public or private entity established or organized by a provider or group of providers who provide a substantial proportion of its Medicare-contracted services directly. The provider or provider group assumes substantial direct or indirect financial risk for health care products and services, and has a majority financial interest in the PSO.
A central concern is whether the provider-sponsored organization must obtain a license from the state in which it operates. Proponents of PSOs argue that current HMO regulatory codes in most states fail to recognize the unique aspects of PSOs. Again, the area of greatest contention is solvency.
Because these organizations are provider-sponsored, their advocates argue that the solvency standards found in many HMO statutes should not be applicable. These laws impose significant capital liquidity requirements on health care entities.
Supporters of PSOs argue that the sponsoring providers' "health care delivery assets" — for example, the value of a hospital's real estate, equipment and investments — should be recognized for purposes of compliance with statutory solvency requirements.
Furthermore, they argue, because PSOs are provider-owned, regulators should be less concerned with interruptions in patient care that could result from insolvency. In the event of unexpected financial shortfalls, providers, acting as both health care professionals and business stakeholders, would be more likely to render services at reduced compensation.
The Balanced Budget Act does not go so far as to preempt a state's right to regulate a PSO as an HMO, but it allows the secretary of health and human services to waive for 36 months the requirement that the organization be licensed by a state if it files an application before Nov. 1, 2002, if the state has failed to complete action on the PSO's licensing application within 90 days of receipt, or if the state has denied a license while requiring the organization, as a condition of licensure, to offer any product or plan other than MedicarePlus.
HHS can also grant a waiver if state licensure standards or review impose material requirements (other than solvency) that don't also apply to other entities engaged in substantially similar business.
Finally, a PSO may obtain a federal waiver if the state has denied it a license based on solvency when the state's standards or documentation requirements differ from federal requirements.
Many of the specifics relating to the regulation of PSOs do not appear in the text of the act. Instead, HHS is to promulgate solvency and capital standards by April 1, 1998. However, given the government's history when it comes to issuing regulations on a timely basis (e.g., regulations for Stark II and for governance of physician incentive plans), this may not be a realistic deadline.
Unfortunately, government's decision to oversee PSOs through regulation rather than statutory law may hamper the ability of providers to assess the feasibility of forming and operating this type of managed care organization.
Stressing outcomes
Quality has emerged as the focal point in most discussions regarding managed care. In keeping with this trend, the Balanced Budget Act requires each PSO's quality assurance program to:
stress health outcomes and collect, analyze and report data that will allow measurement of outcomes and other indices of the quality of MedicarePlus plans;
write protocols for utilization review based on current standards of medical practice;
monitor and evaluate high-volume and high-risk services and the care of acute and chronic conditions;
evaluate the continuity and coordination of care that enrollees receive;
have mechanisms to detect both underutilization and overutilization of services;
establish or alter practice parameters after identifying areas for improvement;
act to improve quality and assess the effectiveness of the action through systematic follow-up;
make available information on quality and outcomes to help beneficiaries compare plans and make educated choices among health coverage options;
undergo continuous evaluation of its effectiveness;
measure consumer satisfaction, and
give HHS access to information it might need to monitor and ensure the quality of care.
HHS will accept accreditation by the National Committee for Quality Assurance, the Joint Commission on Accreditation of Healthcare Organizations or some other national accrediting body as proof that the PSO has met these requirements.
A new opportunity
In the early 1980s, many physician associations and other providers sponsored and operated HMOs. Many of these plans failed, in part, because of their owners' failure to recognize certain inherent conflicts between the financing of health care and the provision of health care services. Criticism of today's managed care industry is, in part, a response to the perception of excessive executive compensation and the belief that the interests of investors are favored over those of patients.
Perhaps we can learn from a recent survey of the first enrollees in Florida Hospital's PSO, where members cited, as their primary reasons for enrolling, the hospital's reputation, the quality of the physician network and the fact that the plan was operated by local physicians and a local hospital.
It is likely that the true promise of PSOs lies not in the dubious prospect of providers being able to disregard or escape the fiscal realities of managed care — where only a pre-defined amount of money is available to pay for an undefined set of health care services — but in being able to manage these conflicts with a sense of community responsibility.
To succeed, the organizers of provider-sponsored organizations will need to frankly and realistically address questions of infrastructure. These include claims, member services, sales and marketing.
They will have to enter their endeavor with a well-defined strategic vision and sufficient capital to see that vision through.
And finally, they must be willing to invest the time and effort needed to overcome the skeptics and naysayers. Ultimately, the new generation of PSO organizers must look back for lessons learned by those who preceded them in undertaking the daunting task of balancing the aspirations of a health care provider with ownership of a "real" managed care company.
Are PSOs the wave of the future or just another passing acronym in the already-crowded vernacular of managed care? The Congressional Budget Office has estimated that Medicare will spend $1 billion on PSO contracting over the next five years. Risk contracting of all types will account for 27 percent of Medicare enrollments by 2002.
Obviously, only time will render a perfectly accurate assessment of the provider-sponsored organization's risks and rewards. However, physicians and health care plans that sit idle while others evaluate and study this emerging model run the risk of being left out of what could become the first real vehicle offering providers meaningful control and participation in the world of managed care.
Gary Scott Davis, J.D., is co-chair of the Health Care Group at Steel Hector & Davis LLP, a Miami-based law firm.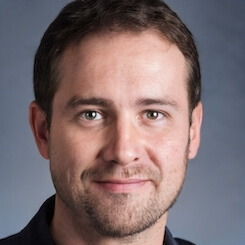 Paul Lendner ist ein praktizierender Experte im Bereich Gesundheit, Medizin und Fitness. Er schreibt bereits seit über 5 Jahren für das Managed Care Mag. Mit seinen Artikeln, die einen einzigartigen Expertenstatus nachweisen, liefert er unseren Lesern nicht nur Mehrwert, sondern auch Hilfestellung bei ihren Problemen.