PBM contracting
Linda Cahn makes some salient points in her article on decreasing prescription costs ["How to Dramatically Decrease Your MCO's Rx Coverage Costs," April.]
First and foremost, every MCO should understand what motivates its PBM. How does your PBM make money? Does it own and sell drugs through a mail order, retail, or specialty pharmacy? Utilization is the driver of any MCO's drug spend. If the PBM's bottom line is enhanced by selling more drugs, will it really be motivated to lower this trend? Just some other points to consider.
Unfair to pharmacies
The article on e-prescribing in the February 2008 edition ["Why Is It So Tough to Deliver on E-Prescribing's Promise?] completely overlooked an important fact. E-prescribing costs the receiving pharmacy for each and every prescription received.
Physicians will have one-time costs for software and training. They will not be charged for transmitting prescriptions. Pharmacies will pay for each prescription received.
Medicare Part D has already forced the closure of many independent pharmacies because of inadequate and delayed payments. How can an independent pharmacy afford to pay for each prescription received in addition to paying for the transmission of each claim to an insurer?
Many more pharmacies will be forced out of business or forced to stop serving Medicare Part D patients by the mandate of e-prescribing without funding and sustaining implementation.
If there are proposals for incentives and rewards for physicians to implement e-prescribing, why not to the pharmacies that have to have software changed to accept the prescriptions? This cost should not have to be borne by pharmacy alone.
Pharmacists will still be on the phone to physicians' offices with questions about prescriptions. The electronic prescribing systems in place now leave plenty of room for inaccuracies and problems.
We won't be calling about the handwriting, but inadvertent changes in strength or directions, quantities that don't make sense, product description that doesn't match prescribed size, even choice of wrong medication all take place.
I see a great potential for e-prescribing, but also a great unfairness in placing the cost burden on physician practices and pharmacies.
Where are the data?
I read your article in the February 2008 magazine called "What's the ROI on Wellness?"
What was interesting is that the companies that are providing the wellness programs had no data to support their claim of positive results.
I do not doubt that their programs are reducing health care costs but want to make you aware that there is a program out there that is actually documenting cost savings by companies when they set up programs using pharmacists as "coaches."
The American Pharmacists Association Foundation (www. aphafoundation.org) started the Diabetes Ten Cities Challenge in 2005.
There are published papers about the actual cost savings involved in the Asheville Project, a diabetes self-management program started 10 years ago by the APhA Foundation that has proven to improve overall health, reduce absenteeism, shorten hospital stays, and reduce health care costs. I hope that you will consider doing an article about this progressive program.
I am a provider pharmacist in the Maryland P3 program, which is part of the Ten Cities Challenge.
I am learning first hand what a difference we can make in people's lives.
(Editor's note: I guess you missed our cover story, "Asheville's Legacy," in the October 2007 issue.
No more patches
It is interesting that WellPoint cannot afford to pay providers more, inasmuch as their 2006 annual report stated a profit of over $3 billion ["How Doctors Are Paid Now, and Why It Has to Change," December 2007]. Yes, $3 billion with a "B." United's "scandal" over the CEO's income is right up there with Enron's.
The sustainable growth rate (SGR) formula is a farce that needs a fix every year. This time Congress only deferred the consequences. The long-term effect for the nation in underpaying physicians is increased specialists, refusal to see Medicaid and Medicare patients, and lack of access for all.
The nation needs a complete solution to health care, not patches. One thought is to go to a single standard setter for policies and to institute uniform claims practices.
This would reduce the variation among policies and reimbursement, lowering the cost of providing care.
By eliminating the waste in the system caused by billing and reimbursement practices, we could increase coverage by 5 percent to 10 percent. The problem is that there are too many vested interests in the current system to change. The government should get out of the insurance business but retain the power to set minimum coverage and claim processing arrangements.
When I entered the health care field nearly 40 years ago, physicians were among the wealthier individuals in the community. All providers were expected to share in the care of the poor.
What health insurance there was, was often a high- deductible indemnity plan. But we were able to make it and continue to add to the technology and knowledge base.
We have gotten better at rendering care, but the influx of money into the system has not resolved some long-standing problems. For example, we can keep a person on dialysis for 10 years or more, but we have not resolved the issues with tissue rejection that might allow a person to be free of the machine.
Arguing among ourselves over who gets to keep the profits seems wrong.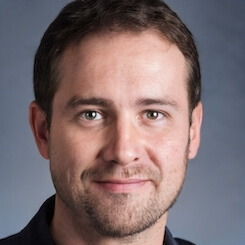 Paul Lendner ist ein praktizierender Experte im Bereich Gesundheit, Medizin und Fitness. Er schreibt bereits seit über 5 Jahren für das Managed Care Mag. Mit seinen Artikeln, die einen einzigartigen Expertenstatus nachweisen, liefert er unseren Lesern nicht nur Mehrwert, sondern auch Hilfestellung bei ihren Problemen.