The push to integrate health care services and financing may portend a move away from behavioral health carve-outs
Managed care sure bent the cost curve, all right — at least, in the area of behavioral health care.
From 1986 to 2005, the last year for which comparable data are available, the share of health care spending dedicated to mental health and substance abuse treatment dropped from 9.3 to 7.3 percent. This period coincided with the advent of payers carving out mental health benefits to capitated managed behavioral health care organizations (MBHOs), which effectively popped the tires on the nearly unchecked mental health care inflation that had characterized the years following deinstitutionalization.
But health care reform changes everything, and it is forcing a reopening of the old question: Carve in or carve out? The ACA's focus on care coordination as a vehicle for containing costs, coupled with its expansion of the insured population, means that when it comes to thinking about the most cost-effective way to provide behavioral health care services, everything's back on the table.
"Is the juice worth the squeeze any more for mental health managed care? The real savings traditionally have been in hospital days. Those have been squeezed out, and they're not coming back," says Marvin S. Swartz, MD, head of the division of social and community psychiatry at Duke University Medical Center. "It's gotten to where it's counterproductive."
Whether health plans will move toward carving mental health benefits back in is an open question. States are the labs, and trends in Medicaid — where state agencies appear to be moving away from carve-outs — may be telling. Clarification of regulations on essential health benefits, mental health parity, and how plans can count medical-loss ratios will play into decision making. Unforeseen impediments to integration of care lurk at every turn. In the end, a combination of these factors may influence whether medical directors decide to carve mental health in — or out.
What will states do?
Carving out, of course, was the easy route for payers that deemed it too costly to develop and maintain expertise in a specialized field of care. Carve-out vendors, accredited by URAC and/or NCQA, credentialed and assembled a network of providers and used mental health professionals to provide utilization and case management. MBHOs came with 24-hour triage hot lines, they established treatment protocols, and they processed the claims — all for a known per-member, per-month fee.
While MBHOs put a lid on behavioral health costs specifically, the literature was mixed on whether carving out the benefit saved the health care system money overall. As separate entities, early MBHOs operated largely in a silo — like pharmacy. Yet as time went on, research made it clear that mental and physical health outcomes are far more intertwined than previously understood. "With many chronic diseases, comorbid mental health and substance abuse conditions raise costs and complicate care," says Swartz.
Slowly, the pendulum began to swing the other way. UnitedHealthcare and Cigna created their own mental health units. Aetna ended its relationship with Magellan Behavioral Health in 2005, bringing mental health services for its 13.6 million members in-house. Two years later, Aetna produced outcomes reports showing that for members with comorbid depression and diabetes, comanaging the conditions resulted in a $136 decrease per member, per month in mental health treatment costs and another $175 PMPM reduction in medical care costs.
And then along came health care reform.
With the ACA's focus on clinical integration and payment reforms, total health care costs will fuel the push to coordinate mental and medical health care services. "The biggest driver, from my perspective, is population health," says Swartz. "If you really are trying to take care of a population, then carving out mental health and not integrating it at the primary care level is a big omission."
States are paying attention as they draw up regulations for health care exchanges and scrutinize the cost-effectiveness of their Medicaid programs. What happens with Medicaid bears watching: Medicaid is the largest payer of mental health services, and it's expected that many of the 16 million people newly eligible for Medicaid will be high users of mental health services.
It's not clear yet whether states will end the practice of carving out behavioral health in their efforts to reduce fragmentation of care, but if early signals from 4 of the 24 states that carve out some type of mental health or substance abuse treatment under Medicaid are an indication (see the graphic at the bottom of this page), the decade-long erosion in the carve-out market — which currently totals 171 million covered lives — may accelerate into a landslide.
Carve-out companies
"In looking for more integration, the ACA really does raise a serious issue to me about the need for a separate carve-out, especially given that all health care is managed anyway," says Katherine C. Nordal, PhD, executive director of the American Psychological Association Practice Directorate. "I think the carve-out companies are concerned about that, and they should be.
"People who operate behavioral health carve-outs argue that it is such a niche that the people who do the major medical management couldn't possibly understand all of the nuances of mental illness and that they — the behavioral health companies — can do a better job," Nordal says. "I'm not convinced they can. The Federal Employees Health Benefit Program is a good example of how you can not carve out mental health, have it at parity with a physical health plan, and not have a huge increase in your costs."
MBHOs react and adapt
Nordal would get a strong argument from Pamela Greenberg. As president and CEO of the Association for Behavioral Health and Wellness (ABHW), Greenberg heads the trade group representing MBHOs.
"There is a way to coordinate and integrate care while still delegating [the provision of] behavioral health care," says Greenberg. "The two aren't in conflict at all."
ABHW members vary in their business models. They range from pure carve-out companies, such as Value Options, to units of full-service MCOs, such as Aetna Behavioral Health. OptumHealth is a subsidiary of UnitedHealthcare that swings both ways, providing mental health benefits to 43 million people, including UnitedHealthcare members and people enrolled in smaller commercial plans and some Medicaid plans. Several have diversified, offering wellness programs, for example, to address the intersection of medical issues and mental health.
"Almost every day I learn about some new integration activity that one of our members is doing," says Greenberg. "I've seen some plans develop integrated platforms so that the providers can communicate and exchange information. Others have co-located providers and many use care coordinators to ensure a consumer's health and wellness. Some companies have formed new entities in some states where the HMO and behavioral health organization have joined forces."
MBHOs have expertise that speaks to the more subtle aspects of behavioral health care. "I don't think medical [benefits] consider whether a member has positive relationships with friends and family as one measure of success," Greenberg says. "One of the things SAMSHA [the federal Substance Abuse and Mental Health Services Administration] promoted a few years ago was 'a date on a Saturday night' — a normal life for people. In the medical world, you don't think about [interventions] where a measure of success is that you have a good relationship with your family or that you have friends or that you get out of the house."
Booby traps
Several factors could affect how well mental and medical care coordination is achieved, ultimately playing into payers' decisions about how best to meet that goal. HIPAA may be the biggest concern of all, in that privacy laws have shut down much of the sharing of information that can allow for effective coordination of care.
"Mental health is the most opaque area of health care," says Jason Beans, CEO of Rising Medical Solutions, a medical cost-containment company. "It's almost impossible to get medical records. HIPAA has made it very difficult to obtain pertinent information. A patient must sign a medical release, which may also involve permission from the employer, carrier, and mental health provider. The existing privacy structure would have to be altered in order for care coordination to function properly and effectively."
Even at MCOs that administer mental health benefits themselves, a firewall prevents the medical side from talking with its carve-out subsidiary without patient and provider consent.
"If people try to integrate a system built around these systems of care, they're going to find all along the way — whether it's federal regulation, state regulation — there will have to be some undoing and redoing for these programs to work," says Nordal.
"We've done a really good job of protecting the confidentiality of people who get care for mental health and substance abuse — as we should — but we have done it in such a way that there's some real work to be done to have a truly integrated system."
ACA requirements about the medical-loss ratio may — or may not — work against the idea of carving out. Because state exchanges will not contract separately with carve-outs that manage some benefits within a population, insurers entering the exchanges will need to watch their administrative expenses carefully.
"Mental health parity requires that there be a single set of copayments and deductibles. That's administratively complex," says Swartz, at Duke. "And while that's not a huge deal, I think it's one of the things that will make people say, 'Well, is it worthwhile to have a mental health carve out? Do the administrative cost and complexity of a carve-out really yield benefits to the insurer and to the employer?'"
It depends on how those costs can be counted. In recent years, Humana and Florida Blue have bucked the tide, carving out their mental health benefits, perhaps because a quirk in the ACA allows MCOs that outsource mental health on a capitated basis to count the full capitation as medical loss.
Finally, primary care and mental health provider shortages and a Byzantine labyrinth of Medicaid rules across the states present obstacles to care coordination — some unique to carve-outs and some not (see "The Complexities of Care Coordination" on page 31).
Like so many other things, the carve-in/carve-out decision may ultimately come down to economics.
"I do not believe that the emphasis on care coordination would cause a shift away from the carve-outs," says Corey Teague, PhD, in the psychology department at Middle Tennessee State University. "As for cost containment, it is difficult to say, because the insurance companies will really have to look to see if a carve-out is more cost-conservative than managing mental health care benefits themselves."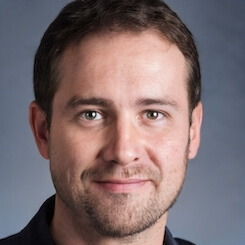 Paul Lendner ist ein praktizierender Experte im Bereich Gesundheit, Medizin und Fitness. Er schreibt bereits seit über 5 Jahren für das Managed Care Mag. Mit seinen Artikeln, die einen einzigartigen Expertenstatus nachweisen, liefert er unseren Lesern nicht nur Mehrwert, sondern auch Hilfestellung bei ihren Problemen.