Genentech is closer to readying obinutuzumab — its heralded next-generation version of rituximab (Rituxan) — for the market. The biotech powerhouse says obinutuzumab bested rituximab in a time-to-progression study of treatment-naïve patients with chronic lymphocytic leukemia. Numbers and details will have to wait for December's American Society of Hematology meeting, but Genentech says no new safety concerns were apparent in the trial.
For Genentech, obinutuzumab may take care of a business concern while giving the company a valuable clinical calling card. Rituximab goes off patent in 2016, and a number of competitors are working on a biosimilar in anticipation of a regulatory pathway being ready by then. Clinically, obinutuzumab is a first — not only does it attack cancer cells with the CD20 marker, but it is engineered to stimulate the body's immune system into fighting those cells as well. Obinutuzumab is also being studied in patients with non-Hodgkin's lymphoma and large B-cell lymphoma.
Speaking of next-gen products, necitumumab, Lilly's candidate to succeed cetuximab (Erbitux), significantly extended overall survival as part of a gemcitabine/cisplatin cocktail compared with chemotherapy alone in patients with stage 4, metastatic, squamous non–small-cell lung cancer. Lilly could file a new drug application for necitumumab early next year, hoping to crack a growing field of lung cancer therapies aimed at smaller and smaller patient niches.
Success has been tougher for cancer immunotherapies, and two recent trials just added to the failures. In terms of disease-free survival, GlaxoSmithKline's MAGE-3 did no better than placebo in a study of patients with melanoma. And in a phase 2b trial of PexaVec, TransGene's engineered antitumor virus did no more to extend survival of patients with advanced liver cancer than best supportive care.
Immunomodulatory disease
Bagging back-to-back studies in the New England Journal of Medicine always looks impressive, but Takeda might not have gotten quite the bounce it hoped for after publication of 2 trials of vedolizumab in the August 22 issue. The a4b7 integrin blocker cleaned up in treatment-­resistant patients with ulcerative colitis; 47% of patients responded to the study drug, compared with 26% of patients given placebo. In those with Crohn's disease, however, vedo­lizumab was only slightly, but not statistically, better than placebo on the Crohn's Disease Activity Index. Takeda has submitted a biologic license application to the FDA.
Things weren't any better for Glaxo­SmithKline's oral CCR9 antagonist for Crohn's disease, vercirnon. In fact, vercirnon missed both its primary endpoint (improvement in clinical response) and its key secon­dary endpoint (clinical remission) in the first of 4 phase 3 trials. GSK is mulling the future of the program.
Did you hear?
An HIV cure in the making? At Oregon Health and Science University, researchers eradicated HIV in monkeys given an experimental vaccine that unleashes a chemical cascade to mobilize the immune system. About half of the monkeys responded positively to the vaccine…. There is no vaccine available for malaria, but Blue Bell, Pa.-based Ino­vio hopes it's on to one. A study of its SynCon DNA vaccine, published in Infection & Immunity, showed strong T-cell responses in small animals and primates.
Rising biosimilar R&D costs weeding out the field
For most of a decade, payers, patients, and politicians have all looked to bio­similars as an antidote for unsustainable biologic cost trends. Yet a biosimilars market has yet to emerge in the United States — and not just because the Food and Drug Administration hasn't clarified the rules. This summer's news that Teva and Lonza dissolved their joint venture to produce biosimilar versions of rituximab and other blockbusters was the latest testimony to a couple of emerging truths: It is neither cheap nor easy to copy a complicated molecule.
Manufacturing biosimilars "will require more capital than initially planned and will also take more time until they reach the market," Lonza's chief operating officer, Stephan Kutzer, told the media when the news broke. In other words, it's hard to know what development will really cost or what standards ultimately will satisfy the FDA. The agency's 2012 guidance on biosimilars set a high bar, requiring full-scale clinical trials if a follow-on biologic doesn't meet safety and efficacy thresholds. But the FDA also left enough ambiguity that only manufacturers with the deepest pockets may be positioned to make additional investments needed to bring a product to market.
Costs of developing a plant-based biosimilar now average north of $100 million, compared with $1 million to $4 million for a generic drug. That's causing the flow of biosimilars through the pipeline to thin, raising the possibility that supply may not match demand once a regulatory pathway is established. To be sure, many are trying; in September, Celltrion achieved EU approval for an infliximab biosimilar — the first monoclonal antibody biosimilar to hit that market — and India's Biocon says it will have a trastuzumab biosimilar ready by year's end. But ultimately, the establishment — with its knowledge of the molecules and the wherewithal to produce them — may dominate the market. Amgen, for instance, has a plan to launch six biosimilars by 2017.
The forces are in place. The antidote will take a little longer to get here.
Selected FDA Biologic and Specialty Drug Approvals, July 15–Sept. 14, 2013
Date (type)
Manufacturer
Drug (trade name); administration
Indication
Notes
New marketing approvals
August 12 (NDA)
GlaxoSmithKline
dolutegravir ­(Tivicay); oral
HIV-1 in combination with other antiretroviral agents
Once-daily integrase inhibitor blocks HIV from penetrating adjacent cells. In a 2012 head-to-head trial vs. Atripla, dolutegravir blocked spread in 88% of patients compared with 81% of patients given Atripla. Cost of dolutegravir is $14,000/year.
Selected FDA-Related Activities, July 15–Sept. 14, 2013
Manufacturer
Drug (trade name)
Type of drug
Proposed use
Notes
Priority review/Fast track designations
Bayer/Onyx
sorafenib (Nexavar)
oral multikinase inhibitor
Locally advanced or metastatic radioactive iodine-refractory thyroid cancer
Granted priority review August 27. Already approved for liver and kidney cancer, sorafenib will have completed FDA review for the new indication by Christmas.
Synta
ganetespib
Hsp90 inhibitor
Metastatic non-small cell lung adenocarcinoma
Granted fast-track status September 13. Currently in phase 2 and 3 trials.
Orphan drug designations
Verastem
defactinib
cancer stem cell inhibitor
Mesothelioma
Granted July 23. Various trials under way alone and in combination with paclitaxel, and also in patients with non-small-cell lung cancer who have the KRAS mutation.
Epizyme
EPZ-5676
DOT1L enzyme inhibitor
Mixed lineage leukemia
Granted August 15. Rare disease affects <5,000 Americans; EPZ-5676 is believed to prevent genetic expression that makes survival outcomes poor.
Marketing approval denied
Novo Nordisk
recombinant fXIII replacement therapy
Alternative to blood transfusions
Factor XIII (fibrin stabilizing factor) deficiency
Second CRL for this product, citing manufacturing concerns. Novo Nordisk plans to refile for approval. Factor XIII affects 900 people worldwide.
Delcath
Melblez
Drug-device system delivers melphalan to the eye
Unresectable ocular melanoma metastatic to the liver
September 12 CRL requested another trial after complications in the pivotal trial resulted in patient deaths.
CRL=complete response letter, NDA=new drug application.
Sources: Biopharma Reporter, FDA, FierceBiotech, IMS Health, Journal of the American Medical Association, McKinsey & Co., New England Journal of Medicine, and manufacturers' news releases and product labeling.
All clinical trials described in this column are phase 3, randomized, controlled. studies unless otherwise specified.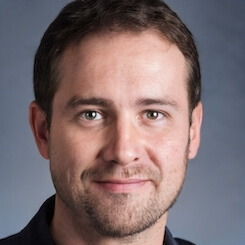 Paul Lendner ist ein praktizierender Experte im Bereich Gesundheit, Medizin und Fitness. Er schreibt bereits seit über 5 Jahren für das Managed Care Mag. Mit seinen Artikeln, die einen einzigartigen Expertenstatus nachweisen, liefert er unseren Lesern nicht nur Mehrwert, sondern auch Hilfestellung bei ihren Problemen.