Although Medicare and most health plans are reworking how they pay for health care, it will take years to eliminate the old way
In the 1958 movie The Blob, a gelatinous alien creature grows out of control, consuming everything and everyone in its path. The police force and townspeople are unable to stop it.
In some ways, the fee-for-service payment system in health care is like the blob: ubiquitous, feared, and seemingly unstoppable.
Flawed system
Just this year, four organizations called for an end to fee-for-service payment, saying it's a flawed system that needlessly drives up costs. FFS provides an incentive for health care professionals to increase the volume of services they deliver, because the only way a provider gets paid is by doing things that are billable.
As the health care system shifts from volume to value, FFS payment is at the heart of what's wrong, according to the "Report of the National Commission on Physician Payment Reform" from the Society of General Internal Medicine (SGIM). The commission's work is funded in part by the Robert Wood Johnson Foundation and the California HealthCare Foundation. SGIM called for adopting new payment methods over the next five years and eliminating FFS within 10 years.
In recent months, reports from the Bipartisan Policy Center ("A Bipartisan Rx for Patient-Centered Care and System-Wide Cost Containment"), the Engelberg Center at the Brookings Institution ("Bending the Curve: Person-Centered Health Care Reform"), and the Partnership for Sustainable Health Care ("Strengthening Affordability and Quality in America's Health Care System") had similar recommendations.
For health plan medical directors, the search for alternative ways to pay for care is not new. Perhaps better than most, they recognize how financial incentives drive up costs, and so they have tinkered with FFS for years with varying degrees of success. As yet, however, they have not eliminated fee for service and recognize that they may not be able to do so entirely, in part because FFS is inextricably linked to the nation's Current Procedural Terminology (CPT) system, says François de Brantes, executive director of the Health Care Incentives Improvement Institute (HCI3). For more than 20 years, de Brantes has been developing replacements for FFS, such as HCI3's Prometheus Payment model. Under this form of bundled payment, providers are paid for all services required for certain acute or chronic episodes of care, and would be at risk for any costs above a set price and for any potentially avoidable complications.
The fee-for-service payment system will be tough to eliminate in part because it is intertwined with the CPT coding system, says François de Brantes, executive director of the Health Care Incentives Improvement Institute.
Bundled payment and other forms of payment not based on FFS make up only about 11% of all forms of pay to providers, according the "National Scorecard on Payment Reform," a report issued last March by Catalyst for Payment Reform (CPR). "Almost 90% of payments remain in traditional fee for service, paying providers for every test and procedure they perform regardless of necessity or outcome," CPR said.
Baseline
CPR's scorecard provides a baseline against which health plans and employers can measure future progress toward payment reform, CPR said. In 2010, for example, only about 3% of payments reflected provider performance and not value, CPR reported. At the time, CPR said 20% of commercial payment would be related to value by 2020.
The report by SGIM goes further, saying that health systems should test approaches over the next five years that reward quality and value, and that these approaches should be in place widely by the end of the decade. "Fee for service is so inherently flawed that we shouldn't just try to save it. Let's do away with it," said the commission chairman, Steven A. Schroeder, MD, a professor of health and health care at the University of California–San Francisco. The commission issued 12 recommendations (see "SGIM Report Makes 12 Recommendations for Improving Payment" on page 24) for improving payment mechanisms, one of which states that because FFS will survive for some time, payers should use it "to encourage behavior that improves quality and cost-effectiveness and penalizes behavior that misuses or overuses care."
By recognizing the flaws in FFS payment, health plans are already redesigning care delivery to reward quality and lower costs, says Jeff Rideout, MD, chief medical officer for Covered California, the public health insurance exchange. These plans are not simply making modest changes to payment systems while continuing to use FFS, he says. "It's easy to be cynical and say that what health plans are doing is just putting another label on FFS," says Rideout. "But if you dig under the covers in almost every market, you will see that health plans are changing how they pay for care by using some good definitions of quality and some fairly strict criteria that go beyond simple limits on utilization."
The most visible ways health plans are fostering an increase in value is by rewarding quality in two recently developed delivery models: patient-centered medical homes (PCMHs) and accountable care organizations (ACOs), Rideout says.
This is the approach Independence Blue Cross, in Philadelphia, is using, says Doug Chaet, senior vice president for contracting and provider networks. Independence has 2.1 million members in southeastern Pennsylvania.
Programs that focus on cost reduction are often accused of limiting care to keep costs down, says Doug Chaet, senior vice president for contracting and provider networks at Independence Blue Cross.
"Half of the compensation for primary care physicians [PCPs] is FFS and the other half is split between delivering value-based care and reducing medical costs," he says. Physicians can earn increased payment by meeting HEDIS goals and by achieving any of three levels of PCMH status from NCQA.
Rewarding primary care
Historically, PCPs were rewarded for controlling the total costs of care, except for inpatient costs, but a total-cost-of-care element (including inpatient care) has recently been added to Independence's PCP incentive program, Chaet says. It's significant that specialist physicians are not eligible to participate because CPR reported that 75% of total outpatient payments go to specialists. "One figure to watch as health care delivery and payment reforms aim to emphasize more primary care will be the portion of payments that go to specialists versus primary care physicians," CPR said.
"We measure the 3,000 PCPs in our network based on how their cost performance compares with that of the rest of the network," Chaet adds. All of Independence's PCPs are in the plan's HMO, where they get a capitated rate, and in its PPO, where they are paid FFS. In either the HMO or PPO, the primary care physicians can double their income if they hit all quality and cost targets, he says.
"Their income would go up but the total cost of services would go down because they would be effectively managing pharmacy costs, ancillary services, ambulatory surgery, and other sorts of outpatient procedures such as surgical and imaging," Chaet comments. Any program that focuses on cost reduction is liable to be criticized for limiting care to keep costs down. To avoid this problem, Chaet says, PCPs must hit the quality targets.
"The providers have to perform at a minimally acceptable level on the quality side before they become eligible for the medical cost reduction incentives. That's the safeguard we built in. You could blow the doors off the medical costs but if you're underperforming on the quality side, you are no longer eligible for bonuses. We want to ensure that no one is rationing care," he explains.
Beyond pay for performance
For 10 years, the Independence initiative was basically a pay-for-performance program because physicians who reached the quality goals were eligible for a 25% bonus. But two years ago, Independence added the cost-control measures and increased the bonus potential, essentially doubling what a physician could earn.
Chaet declines to release data on how much the program has affected overall costs. "The results are positive because even though the cost of PCP services has increased, the overall cost of care has come down. To get the bonus, physicians had to bring down the total cost of care," he says.
A second Independence program, for ACOs, is similar in that providers can share any savings by focusing on quality improvement and cost control, Chaet says. This program is offered to integrated provider networks, including physician practices, health systems, or hospitals with employed physicians. Providers are responsible for the total cost of care including, inpatient costs. If providers achieve all the quality targets, such as keeping readmissions low and reducing the rate of hospital-acquired infections, they can share as much as 50% of the savings.
In negotiations with provider organizations, Independence has cut the annual rate of increase in an effort to get them to focus on achieving quality and cost-control targets, Chaet explains. This program is two years old and has helped to control the overall cost of care, he adds.
Making fundamental changes
WellPoint has a similar effort to shift from volume-based FFS to value-based payment through an aggressive expansion of its patient-centered accountable care programs. Growing fast, these initiatives now cover more than 1.75 million health plan members in 14 states, says Jill Hummel, WellPoint's vice president for payment innovation.
A complete shift away from FFS to a global capitation model is not around the corner, says Jill Hummel, WellPoint's vice president for payment innovation. For one thing self-funded companies are not licensed insurers.
Like Independence, WellPoint shares the savings with physicians when medical costs are lower than projected and physicians meet or exceed quality targets. Physicians must hit the quality targets, and the better their performance against the quality measures, the more they can earn.
Almost 23,000 physicians, including nearly 15,000 primary care physicians, participate in this type of program. Even as it expands its shared-savings initiatives, WellPoint continues to partner with physicians and hospitals in its more traditional pay-for-performance program, where adjustments to fee schedules are based on performance against quality metrics.
To date, more than 75,000 physicians, including more than 50% of all primary care physicians in WellPoint's network, participate in one of WellPoint's value-based payment programs. In addition, payments to more than 700 hospitals — covering over 70% of WellPoint's inpatient admissions — are tied to quality performance.
But Hummel admits that while WellPoint is shifting from volume- to value-based payment, a complete shift away from FFS to a global capitation model is not around the corner for many reasons. Aside from provider readiness to accept and manage that kind of risk, a number of states or markets consider that type of payment to be the business of insurance. As such, those states would require the provider organization to be licensed as an insurer to the extent that payments are being made by, or on behalf of, an entity that does not have an insurance license.
Many of the employers that companies like WellPoint serve are self-funded, which means that they are at risk for the medical costs of their enrolled population. These employers are not licensed insurers and in some states a licensed insurer cannot make global capitation payments on their behalf unless the provider organization is a licensed insurer.
The practical impact is that this would prevent WellPoint from including self-funded employers, who make up a large percentage of WellPoint's commercial business, in many global capitation arrangements today.
"It would be very difficult to have one payment model for our fully insured commercial business and a different payment model for our self-funded commercial business," says Hummel. "Operationally, it would be challenging and it would be confusing to providers. A shared-savings model, where claims continue to be paid on a fee-for-service basis but providers earn bonuses based on quality and costs, is a good interim step."
Tinkering at the margins
Essentially, most health plans are tinkering with FFS but not truly eliminating it, says Jim Evans, vice president for financial and network management at McKesson Health Solutions.
"There's a lot of thinking about moving away from fee for service, but not many actual modifications of standard fee-for-service models," he says. Instead, health plans are tweaking FFS.
One change involves contracting with physicians or group practices in either a PCMH or an ACO that have some form of shared risk. In these arrangements, the plan pays a care coordination fee so that the physicians or groups can hire a nurse or other provider to assist in managing care, particularly for patients with chronic conditions.
The second change involves the use of capitated budgets; this is done most often in Medicare Advantage plans. "Plans in California have been doing this for a while, but now it's moving into other areas of the country," Evans says. In these first two models, FFS is the basic form of payment but a year-end adjustment accounts for savings beyond what has been budgeted or for excess expenditures, he says.
"The third area involves real innovation — bundled payment. Episodic payment models mostly are being tested in medical homes or ACOs in which the providers already have some level of alignment with the health plan, making the introduction of bundled payment relatively easy," Evans explains.
"But none of these efforts represents an overwhelming wave of payment reform," he adds. "All of these changes are moving slowly and will be done in bits and pieces. If, as CPR says, only 11% of payment is made in anything other than FFS, then we might be at 13% in the next year or two."
Perhaps what's needed is to call in the U.S. Air Force, as the townspeople did when confronting the Blob. But who knows if even the Air Force would have much luck against FFS payment?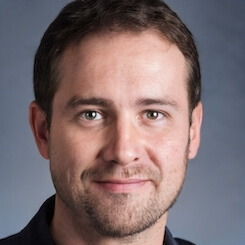 Paul Lendner ist ein praktizierender Experte im Bereich Gesundheit, Medizin und Fitness. Er schreibt bereits seit über 5 Jahren für das Managed Care Mag. Mit seinen Artikeln, die einen einzigartigen Expertenstatus nachweisen, liefert er unseren Lesern nicht nur Mehrwert, sondern auch Hilfestellung bei ihren Problemen.