After Ohio uncovered huge spreads, other states have taken a hard look at spread pricing in their Medicaid programs. U.S. senators and CMS are also getting into the act.
If some lawmakers have their way, PBMs will no longer be able to play the spread. A small but growing number of states are scrutinizing the role that PBMs play in their Medicaid programs amid reports that these middlemen are unfairly siphoning off profits. More recently, U.S. senators have taken up what seems to be a bipartisan cause. The ranking members of the Senate Finance Com-mittee have introduced a bill that would put an end to what is known as spread pricing in Medicaid programs throughout the country.
"Drug payments should focus on the beneficiary, not the PBMs," Sen. Charles Grassley, the Iowa Republican who chairs the committee, said last month. "Medicaid funding should go to patients, not the pockets of health care middlemen."
Spread pricing is the difference between the amount a PBM pays to a pharmacy when a prescription is purchased and what it turns around and charges their clients, typi-cally employers, for that prescription (see sidebar below).
The audit that changed everything
Like so much else involving health care prices, especially pharmaceutical prices, spread pricing used to be of in-terest only to a handful of insiders. Perhaps fewer still understood it.
But a widely publicized audit in Ohio uncovered numbers that stunned state officials (See "Buckeye Bullseye on the Backs of PBMs," Managed Care June 2019). From April 2017 through March 2018, CVS Caremark and UnitedHealth's OptumRx PBMs reaped more than $223 million—and made an 8.8% profit—by overcharging Medicaid managed care plans, underpaying pharmacies, and pocketing the difference. For some, the disclosure was an epiphany.
"Spread pricing has become an epidemic," says Antonio Ciaccia, who heads government and public affairs at the Ohio Pharmacists Association, which pushed state of-ficials to audit PBMs. It's used predominantly in the pricing of generic drugs, notes Ciaccia, "so it hurts everyone, because payers rely heavily on declining generic prices to offset added costs of brand-name drugs. This practice is inflating costs."
Happening all over
Other states are taking note of what happened in Ohio.
In New York, a recent state Senate committee report urged state officials to audit Medicaid managed care organizations and recommended several measures to improve state oversight. At the same time, the committee report also indicated PBMs should be forced to become more transparent about pricing and accept a fiduciary responsibility to lower drug costs, among other things.
In Massachusetts, a report by the Health Policy Com-mission, the state agency charged with reining in the state's health care costs, found overcharging by PBMs and that the markup for some drugs was nearly $16 above a gener-ally accepted benchmark. One example of the topsy-turvy effects of spread pricing mentioned by the commission is buprenorphine, the drug prescribed to quell cravings for heroin and opioid painkillers. From early 2016 to late 2018, the average cost for a buprenorphine–naloxone (the 8 mg/2 mg dose) tablet fell by 60% while the price paid by managed care plans with contracts with MassHealth rose by 13%.
Earlier this year, Andy Beshear, the Kentucky attorney general, opened a probe into allegations that PBMs over-charged the state's Medicaid program and discriminated against independent pharmacies. A recent report by the Kentucky Cabinet for Health and Family Services found that, in 2018, PBMs were paid $858 million, of which they kept $123.5 million, or 13%, up from 9.4% in 2017. And late last year, the Pennsylvania auditor general noted that the state paid $2.86 billion to PBMs for Medicaid enrollees in 2017, double the $1.41 billion it paid in 2013. But what was unclear is how much was profit for PBMs versus the actual cost of providing service, so the auditor general recommended that Pennsylvania pass laws that would, among other changes, require flat-fee pricing for compensating PBMs.
Counter to the narrative
"People understand formularies and rebates, but the idea a PBM makes money on each prescription—by charging a state more than it pays pharmacies—doesn't fit with a narrative of bringing value and reducing prices, which is how PBMs advertise themselves," says Walid Gellad, an associate professor of medicine and head of the Center for Pharmaceutical Policy and Prescribing at the University of Pittsburgh.
A spokesman for the Pharmaceutical Care and Man-agement Association, a PBM trade group, says that spread pricing is "not an outlier practice" within the drug supply chain and is used by other entities—manufacturers, hospitals, wholesalers, and pharmacies. Moreover, the health plan hiring a PBM "always has the final say on contract terms," he says. "PBMs don't choose spread pricing contracts."
So far, those arguments don't seem to be doing much to deflect the criticism of spread pricing and efforts to rein it in.
CMS is getting into the act. In May 2019, it released guidance to help the states monitor the practice. CMS noted some managed care organizations are not accu-rately reporting spread pricing from PBMs when they calculate the medical-loss ratio to meet the requirement that at least 85% of all of a managed care plan's revenue is spent on actual care.
Meanwhile, Sen. Ron Wyden, the ranking Democrat on the Senate Finance Committee, and Grassley have asked the HHS inspector general to conduct a federal-level analysis of PBM practices across state Medicaid programs.
Back in Ohio, the legislature moved to cut out managed care plans and contract directly with a single PBM to administer drug benefits. The state's attorney general has filed a lawsuit against OptumRx for overcharging the state.
"There's been such a huge focus on PBMs and the role they play in pricing and spending," says Gellad. "Unless something changes, I don't see how spread pricing does not remain an issue."
---
Our most popular topics on Managedcaremag.com
---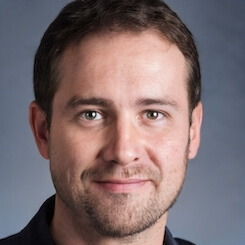 Paul Lendner ist ein praktizierender Experte im Bereich Gesundheit, Medizin und Fitness. Er schreibt bereits seit über 5 Jahren für das Managed Care Mag. Mit seinen Artikeln, die einen einzigartigen Expertenstatus nachweisen, liefert er unseren Lesern nicht nur Mehrwert, sondern auch Hilfestellung bei ihren Problemen.