People with behavioral health problems have stretched emergency departments to their limit as the number of inpatient psychiatric beds has decreased. For many patients, the ED is the first place they go. Even people under the care of a mental health professional wind up in EDs because they're in crisis and their provider's office is often closed.
In his 20 years as an emergency medicine physician, Scott G. Weiner, MD, has treated "at least" one mental health patient during every shift he's worked. It is, he says, "the reality of our practice."
So when a man came to the ED at a community hospital in Boston several months ago with a hard-to-control psychosis and history of violence, Weiner did what he always does—performed a complete physical exam to ensure the man had no underlying medical problems.
"As emergency physicians, our fundamental job when a patient comes in with a psychiatric complaint is to make sure that there is not some underlying medical complaint going on," says Weiner, the immediate past president of the Massachusetts College of Emergency Physicians.
Room 15
Deemed physically fine, the man was moved to the department's Room 15, a windowless space with a gurney bolted to the floor, a secure door, and a staff member to keep an eye on him.
Meanwhile, other staff members called around, looking for a bed in a psychiatric hospital.
Whether it was the man's history of violence, his insurance coverage, or some combination, it's hard to say. But no bed was available. Nor was there one the next day. Or the day after. Shift after shift, Weiner came to work to find the man locked inside Room 15. Occasionally, when the man became agitated, he would be sedated. Finally, 15 days after coming to the ED, a bed was located.
Overwhelmed EDs
What the man in Room 15 and many other patients with behavioral health problems endured is called—with a whiff of euphemism—psychiatric boarding. When no treatment is available, ED patients with behavioral health needs are often tucked away in back hallways, or, like Weiner's patient, put in a secure room under a constant, vigilant eye. Sedation, even physical restraints, are used.
Boarding behavioral health patients is neither unusual—or new. In October 2008, the Lewin Group and the HHS published a paper that said that 80% of ED medical directors reported boarding behavioral health patients. The vast majority (90%) of those medical directors said that they boarded behavioral health patients every week. Over half (55%) said they were boarding behavioral patients every day or multiple times a week.
According to that report, between 1992 and 2000 there was "a sharp increase in the number of mentally ill persons coming to EDs." It concluded, rather dryly, that boarding patients "consumes ED resources, prolongs the time patients wait for services, and reduces the number of ED treatment beds available."
People with mental problems know that EDs will take them, says Scott G. Weiner, MD, past president of the Massachusetts College of Emergency Physicians. Other options are few.
From stitches and sprains to gunshot wounds and drug overdoses, hospital EDs are American health care's busy, 24/7 convenience store. For a whole set of complicated reasons, the number of Americans seeking care in the nation's emergency departments has been going up. According to data collected by the Healthcare Cost and Utilization Project, which is sponsored by the federal Agency for Healthcare Research and Quality, there were 120 million ED visits in 2006. By 2014, that number had increased to 137.8 million, an increase of almost 15%.
Putting a strain on EDs
Meanwhile, according to AHRQ statistics for roughly the same time period, the rate of ED visits per 100,000 related to behavioral health and substance abuse problems, depression, anxiety, and stress reactions increased by 55.5%. For psychoses and bipolar disorders, the rate increased by 52%. For substance use disorders, it went up by 37%. AHRQ statistics show that roughly one in every eight ED visits are related to mental health conditions and substance use disorders. Results from the National Hospital Ambulatory Medical Care Survey, which uses a different methodology, paint a rather different picture. In 2016, the most recent year for which that data are available, mental, behavioral and neurodevelopmental disorders account for just 3.8% of ED visits. Methodological differences likely explain the discrepancy. Regardless of exactly how the numbers play out, there's little doubt that mental health and substance use disorders are putting a strain on hospital EDs.
"We are the point of entry for psychiatric services," says Weiner. "We're the first resort because [people] know this is where you turn when you are having a crisis. And maybe we are the last resort because there are often no other options."
Lack of inpatient beds
The ED has become a life preserver for people with behavioral health problems partly because of a decades-long contraction in the number of inpatient psychiatric beds. The move toward "deinstitutionalization" goes back more than 50 years. In 1963, days before he was assassinated, President John F. Kennedy signed into law the Community Mental Health Act. Kennedy and many others felt that community-based care, along with new psychiatric medications, would reduce the need for inpatient care.
The problem is that as inpatient care disappeared, community care didn't expand nearly fast enough, leaving a void that has been filled by jail and prisons, homelessness—and EDs. Between 1970 and 2014, the number of patients in psychiatric beds in specialty hospitals declined from 236.8 patients per 100,000 population, to 53.8 patients in beds per 100,000, according to a 2017 report by the National Association of State Mental Health Program Directors.
In 2008 the Treatment Advocacy Center, a not-for-profit organization founded by E. Fuller Torrey, a psychiatrist who advocated for biological explanation of mental illness and outpatient treatment, solicited input from 15 psychiatric care experts on the number of public beds for "adequate psychiatric care." The experts came up with a figure of 50 beds per 100,000 people. Eight years later, the center found there were only 11.7 public beds per 100,000 people.
'Amazing amount'
Scott Zeller, MD, chair of the Coalition on Psychiatric Emergencies, a group of more than 30 national leaders in emergency medicine, psychiatry, and patient advocacy, says that EDs were able to cope with the influx of people with behavioral health and substance abuse problems when there were fewer ED patients overall. But as the number of ED patients has increased, the capacity that EDs had for taking on the burden went away.
"If you are looking at purely behavioral health patients coming to the ED, it has gone up an amazing amount," says Zeller. Even when people have a psychiatrist or are regular patients at a mental health clinic, they still wind up coming to the ED for care, he points out.
"If you call your average mental health clinic or—if you are lucky enough to have a psychiatrist—you are going to get a voice mail nine times out of 10 that is going to almost invariably say that if you have a psychiatric emergency hang up and call 911 or go to the nearest emergency department," says Zeller. "And if you dial 911 the paramedics are going to take you to that same emergency department."
Of course, the ED is a terrible place to be taking care of someone having a psychiatric emergency. "There are bright lights, strange noises, sirens, uniformed personnel running all around," says Zeller. If someone is despondent or paranoid or anxious or hallucinating, the ED is not going to make them feel better even with the most compassionate care. "Chances are it is going to make you a lot worse," says Zeller.
Enter the public payers
Another factor in growth of ED care—for behavioral health conditions and every other sort of problem— is the 1986 Emergency Medical Treatment and Labor Act (EMTALA). The law requires anyone coming to an emergency department to be stabilized if they have a medical emergency, regardless of their coverage or ability to pay. The idea was to remove any possibility that people would be turned away because they were difficult patients—in other words, people with behavioral problems, who were very sick, or who lacked insurance. EMTALA is flouted. Last year, WebMD and Georgia Health News published an award-winning set of investigative stories about EMTALA violations. Still, the law has undoubtedly removed a barrier to ED care—and at least relieved frontline providers from having to question people about their insurance coverage. But that doesn't mean that the others at the hospital are oblivious to it.
"The people I am consulting with have to deal with insurance coverage," Weiner says. "Processing is just different for people with commercial insurance versus public insurance. The fact is, reimbursement to a hospital or physician group is very different depending on the patient's insurance."
The AHRQ data show that a growing proportion of ED visits are covered by Medicaid, although, for obvious reasons, Medicare is, by far, the largest payer (over 85% of visits) among patients ages 65 and older. Private insurers still cover the largest proportion of visits among patients between 45 and 64.
In 2014, the year Medicaid expansion kicked in as part of the ACA, private insurance payments fell by 10.1%, replaced by Medicaid as the top payer for ED services. National databases have shown that lower-income Medicaid patients generally have more psychiatric disorders.
Frequent flyer research
Does that mean Medicaid recipients with behavioral health issues are the ED "frequent flyers"? A large body of research says the answer to that question is yes. A 2006 study found that 50% of frequent ED users have a mental health diagnosis, a result that surprised no one.
That is getting to be an old study, but more recent results aren't going to disabuse anyone of the notion that the ED is where many people with mental health problems go get health care. Using nonpublic data from California's Office of Statewide Health Planning and Development, Matthew J. Niedzwiecki, of the Department of Emergency Medicine at the University of California–San Francisco and his colleagues found that as the severity of mental health diagnoses increased, so did the number of ED visits. Primary diagnoses of mental health were associated with higher rates of ED visits than secondary ones. And patients with a primary diagnosis of a severe mental illness, such as schizophrenia, were twice as likely to use the ED as people without a mental health diagnosis.
University of California–Davis researchers added some nuance last year with results reported in the Western Journal of Emergency Medicine. Using data from more than 850,000 patient charts, they found that while mental illness may be a common factor among those getting care in the ED, it is not the primary reason for seeking care there.
Finding ED behavioral health patients the care they need (in a reasonable amount of time) is going to take money, managerial savvy, and some fresh thinking.
Both studies concluded that people insured by Medicaid and those suffering from substance abuse, homelessness, and food insecurity played a significant role for frequent users of EDs for behavioral health issues.
Two new approaches
America's EDs are overflowing with behavioral health patients because they have no place else to go. Finding an answer that offers behavioral health patients the care they need in a reasonable amount of time while taking the pressure off of the ED will take some fresh thinking—and money and health care managerial savvy. At least one health insurer is open to a new approach.
At least two approaches are being road tested. One of those programs, in Alameda County, Calif., allows paramedics to assess and decide if a patient has an acute medical illness or would be better served by going to a centralized psychiatric facility.
A five-year study of the Alameda program published in the January issue of the Annals of Emergency Medicine found that of the 257,625 unique adult EMS encounters during that time, 10.2% were patients with psychiatric problems. The screening protocol allowed EMS to bring 41% of those patients directly to a psychiatric emergency service. The study reported that "only 0.3% of these patients required re-transport to a medical ED within 12 hours of arrival to psychiatric emergency services."
Just walk this way
The EmPATH program embodies the other idea, which is pretty straightforward: locate psychiatric services right near the ED—so near that a person could walk through a set of doors to reach them. EmPATH, which stands for "emergency psychiatric assessment, treatment, and healing unit," is designed for high-acuity behavioral patients who normally would be boarded in the ED until an inpatient bed became available.
"It is difficult to convince the bureaucrats of the world that" EmPATH is a good idea, says Scott Zeller, MD, of Vituity, the company that invented this approach to mental health care.
Instead, behavioral health patients are immediately transferred to the nearby EmPATH unit, where they are supposed to be seen within the hour by a psychiatrist in person or via video telepsychiatry. The units include large rooms outfitted with comfortable recliners—a far cry from a hallway or back room of the ED. A psychiatrist evaluates the patient and creates a treatment plan that may include medication. The units also have showers, a laundry, and provide some food.
Vituity, the company behind EmPATH, can either set up a unit or serve as a consultant for hospitals that are interested, says Zeller, a Vituity vice president.
So far, EmPATH units in Los Angeles, Portland, and at the University of Iowa have sent 75% to 80% of patients home. Most patients stay in the unit an average of 10 to 15 hours. The price tag? About $1,500 per stay, according to Zeller. Patients who wind up as an inpatient could cost an insurer as much as $10,000, Zeller says.
"It's good for payers," he says. "It's good for the EDs. It's good for patients. And it's even good for the inpatient units because they are not just getting everybody sent to them."
So why hasn't the EmPATH concept caught fire?
"It is difficult to convince the bureaucrats of the world that this is a good idea," he says. "People are still, 'well, we've never done it this way before,' or 'we're set up for in-patient or outpatient and nothing in between.'"
Several payers, including Kaiser Permanente, Optum, and the Veterans Administration, have bought in and cover care in EmPATH units, as has the Joint Commission, which has endorsed the program as a best practice.
In May, Zeller travelled to Washington to ask members of Congress to add language to pending mental health legislation that would make reimbursements more consistent across state lines.
How to become self-sufficient
"People are interested and wanting to know how they can help," Zeller says. "We kind of keep getting pushback to talk more to CMS," he says. "Hospitals are often willing to underwrite all the costs of starting up a program as long as they know that they are going to get adequate reimbursement.
"All we want to do is to make sure these places can be self-sufficient. We are not looking for them to be profit centers."
Editor's Note: This story is part of our occasional series on the cost and delivery of emergency medical care.
---
Our most popular topics on Managedcaremag.com
---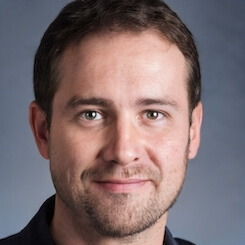 Paul Lendner ist ein praktizierender Experte im Bereich Gesundheit, Medizin und Fitness. Er schreibt bereits seit über 5 Jahren für das Managed Care Mag. Mit seinen Artikeln, die einen einzigartigen Expertenstatus nachweisen, liefert er unseren Lesern nicht nur Mehrwert, sondern auch Hilfestellung bei ihren Problemen.