Along with greater precision, they could bring opportunities to coordinate the efforts of health plans and PBMs
Biomarkers are unquestionably the most compelling topic in rheumatoid arthritis right now. Just this past June, at the annual meeting of the European League Against Rheumatism (EULAR) in Madrid, they were the focus of an unprecedented number of studies, whether directly, in the case of putative or proposed biomarkers in various stages of validation, or indirectly, as the proposed solution to problems ranging from adherence to switching to redefining early and established disease.
For some time now experts have agreed on the need for early and aggressive treatment of RA, an approach that increases the likelihood of achieving remission, reduces disability related to RA, lowers the risk for cardiovascular and other complications, and improves long-term outcomes. But while this approach has indeed begun to improve treatment, it is rapidly becoming old news. Physicians and researchers are already looking ahead, hoping that biomarkers might bring greater objectivity and precision to the treatment of RA, and in turn, more opportunities to improve overall management of the disease.
Among the most coveted biomarkers are those that would enable diagnosis of RA at earlier (and eventually presymptomatic) stages of the disease, and dynamic biomarkers that would lead to improvements over current disease assessment tools. Research in each of these areas has already yielded two commercially available tests: 14-3-3eta, a propriety protein biomarker (Quest Diagnostics) used to improve early diagnosis of the disease, and Vectra DA (Crescendo Bioscience), a multibiomarker panel that enables more objective assessment of disease activity. Yet clinicians are still eagerly awaiting the availability of additional tests.
Biomarkers might help doctors avoid using riskier therapies, says Joan Bathon, MD, editor-in-chief of Arthritis and Rheumatism.
"Of course we would like to have biomarkers that would tell us who is most likely to respond to the different treatments available," says Joan Bathon, MD, director of the division of rheumatology at New York–Presbyterian Hospital and Columbia University Medical Center and editor-in-chief of Arthritis and Rheumatism. "And it also would be very desirable to identify patients who are likely to have more aggressive disease. If, for example, a biomarker could tell us that a particular patient's disease is likely to be mild, we might not want to take some of the risks associated with aggressive therapy."
What biomarkers do
Biomarkers, which have been defined as characteristics that can be objectively measured as indicators of normal or pathologic biological processes, or responsiveness to therapy, already have been used for years to assist in making a clinical diagnosis of symptomatic RA. Testing for the presence of rheumatoid factor (RF) and anticitrullinated protein antibodies (ACPA) is currently the primary means by which RA is diagnosed. However the sensitivity and specificity of these markers is limited. The next generation of biomarkers will be not only actionable but also what William H. Robinson, MD, PhD, associate professor of rheumatology and immunology at Stanford University, describes as "mechanistic," or more firmly rooted in disease pathogenesis.
"Single biomarkers may be informative on a population level" but perhaps not so much for individuals, says William H. Robinson, MD, PhD.
"In rheumatoid arthritis," says Robinson, "there is a tide of inflammation, meaning that many different cells and pathways and molecules become activated and elevated. In many cases those that are activated are just along for the ride, but not actually causing the disease." From among the select number that do cause disease, researchers hope to identify mechanistic biomarkers from which they can extract valuable information that can guide clinical decision making. But regardless of new discoveries, RF and ACPA tests will continue to have value.
"It's important to recognize," says Robinson, "that single biomarkers may be informative on a population level, but not necessarily on the level of an individual patient." Multiple biomarkers "are likely to give more complete information about the state of the immune system and the autoimmune process."
A validated biomarker used in conjunction with RF and ACPA, then, might help to improve the sensitivity and specificity of diagnostic testing, and that is exactly the idea behind 14–3-3-eta, the protein biomarker that Quest Diagnostics made commercially available in 2013, under a licensing agreement with Augurex. The 14–3-3eta protein can be considered a mechanistic biomarker as defined by Robinson at Stanford, since its functions include the regulation of intracellular communication networks that are involved in inflammatory processes relevant to rheumatoid arthritis. This new diagnostic tool uses an enzyme-linked immunosorbent assay (ELISA) that can readily detect the 14–3-3eta protein in the peripheral serum of patients with rheumatoid arthritis. Because the 14–3-3eta test is based on the standard ELISA method, it is supported by most health plans under current codes.
What the future may hold
The ability to diagnose RA at a pre-symptomatic stage could become a reality soon. Researchers have identified a combination of serum autoantibodies and cytokines that already have been used to identify asymptomatic individuals who will go on to develop RA up to two years after testing. While the prospect of such a test might be exciting, it would have limited utility in clinical practice, since screening the general population for RA is not feasible.
However, because first-degree relatives of patients with RA have a greater chance of developing the disease, there is a scenario in which this type of early diagnosis could offer value in the clinical setting.
"I might consider using such a test," says Bathon, "if, for example, I had a patient with RA in her 60s and she expressed concern about whether her children might develop RA."
Like many biomarkers currently in the pipelines, this diagnostic panel must undergo more testing. Progress with regard to the validation of biomarkers has been slow because of a number of hurdles, many of which can be traced to an incomplete understanding of immunology. Although there is cause for optimism, RA is unlikely to experience the kind of rapid success with biomarkers that oncology has seen, in part because so far genetic tests do not appear to be useful. While genetic traits may have some utility in RA, Robinson says the magnitude of their value isn't sufficient to base predictive tests on them.
"In cancer," says Robinson, "a single genetic biomarker can completely guide treatment because that single gene is causing the disease. In contrast, RA appears to be polygenic — we believe that 10 or 20 or more genes may work together to cause susceptibility to the disease." "
Health plans hope RA biomarkers will improve outcomes
Most health plans and PBMs are well aware that new biomarkers for RA may be on the horizon and are already hoping that they will help bring welcome changes in clinical practice. For example, three of the most widely used RA biologics — Humira, Enbrel, and Remicade — together rank among the top expenditures in specialty pharmacy, and there is still a lack of data to support the use of one of these over the others. New biomarkers could help guide the selection of treatment and improve many other facets of RA management.
"Biomarkers are very important," says Ed Pezalla, MD, MPH, national medical director for Aetna's pharmacy policy and strategy, "because for some diseases you just don't want to wait for disease progression to find out whether a patient is responding to treatment. With high blood pressure, for example, it's easy to obtain a measurement and to know right away — sometimes within a week — whether a medication is working. But with a disease like rheumatoid arthritis, assessment can be much more difficult.
"A patient's symptoms might start to improve, there may be less stiffness, but other things can take a lot longer to figure out. Is the inflammation in the patient's joints leading to more joint damage? You have to do tests to answer certain questions and the old tests are just not specific enough."
Pezalla says that new biomarkers may have the potential to improve the coordination of medical and pharmacy efforts by eliminating duplication and the unnecessary use of certain medications. They may even reduce the need for prior authorization and other controls.
"If biomarkers could provide us with information up front about how a particular patient should be treated, that would be extremely helpful. We know that there are different courses of the disease and that patients should not be treated the same.
"If someone has mild disease that won't progress very much, then you want to be sure that you aren't exposing that patient to more side effects than necessary. With regard to the selection of treatment, in some cases valuable information from biomarkers could preclude the need for PA and other sorts of controls, but these are unlikely to be eliminated entirely. While certain specialists are very good about following appropriate guidelines during treatment, there are instances where we find that appropriate testing is not being done. So we'll continue to use prior authorization not only to control costs, but also to ensure that everyone prescribing treatment is following appropriate guidelines."
Biomarker developers in all therapeutic areas have suggested that by eliminating some of the waste associated with current treatment protocols, biomarkers might ultimately pay for themselves. Pezalla says that while payers would welcome cost-effectiveness analyses, ultimately outcomes are most important.
"Biomarkers show a lot of promise when it comes to reducing costs, but it's difficult to make a broad statement about whether they will pay for themselves. It depends on the relative cost of the different therapies and the costs of the tests. Certainly the primary goal in health care is to improve overall outcomes. So when we look at covering a test we aren't just looking at the cost.
"We want to know whether the test does what it is supposed to do, and if it's an FDA approved test, we know that it does. And most importantly, we want to know whether a test leads to better outcomes for a patient or better clinical decision making.
"If those things can be demonstrated," says Pezalla, "Then we are going to cover the test."
Susan Worley is a free-lance writer who specializes in science and medicine.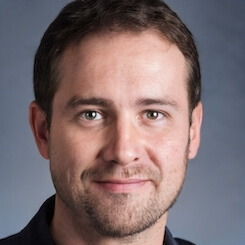 Paul Lendner ist ein praktizierender Experte im Bereich Gesundheit, Medizin und Fitness. Er schreibt bereits seit über 5 Jahren für das Managed Care Mag. Mit seinen Artikeln, die einen einzigartigen Expertenstatus nachweisen, liefert er unseren Lesern nicht nur Mehrwert, sondern auch Hilfestellung bei ihren Problemen.