Voters overwhelmingly approved an any-willing-provider law, striking a blow against narrow networks
You won't hear too many health care policy wonks talk about South Dakota as a bellwether, but on election day a ballot question there that would require health plans to include any qualified provider willing to accept the plan's payments and policies got the attention of advocates for health plans, including America's Health Insurance Plans. AHIP released a white paper about five weeks before election day making the case that any-willing-provider (AWP) laws are counterintuitive to controlling health care costs.
AWP activity picks up
But if South Dakota voters are any measure of the rest of the country, the public really, really likes AWP laws when given the choice. South Dakotans passed the measure overwhelmingly, 62% to 28%, despite the opposition of two large health care organizations and at least one major newspaper in the state.
In the snail's paced world of AWP laws, activity in state legislatures has picked up precipitously since passage of the Affordable Care Act. Today, 27 states have AWP laws; 13, including South Dakota, apply broadly to physicians, according to the National Conference of State Legislatures (NCSL). In the past two years, three states — Alabama, West Virginia, and Utah — have tweaked their AWP laws.
"There's no question that state legislators and legislatures do keep a focus on what's going on in other states," says Richard Cauchi of the National Conference of State Legislatures.
In Mississippi, AWP legislation died in committee this year. AWP laws have been proposed in Pennsylvania and New Hampshire; the latter would specifically require that any willing provider be allowed to participate in any plan sold on the state insurance exchange.
Richard Cauchi, who tracks health care for NCSL, does not consider this recent activity a groundswell, but he adds, "I do think people are keeping an eye on South Dakota, and there's no question that state legislators and legislatures do keep a focus on what's going on in other states."
AWP laws have been around since the early days of managed care in the 1980s. "Most interest came during the 1980s and 1990s, when states in large numbers were trying to put in what they saw as laws to control and redirect how managed care companies were working," Cauchi says. "The Affordable Care Act has certainly revived concerns and thinking in this area, although so far it is not a policy that has swept the states or gotten everyone's attention to enact new or broader-based state law requirements." Before 2012, he notes, "there was relatively little change."
The AHIP white paper notes an uptick in interest in AWP — mostly in response to a narrowing of provider networks in existing health insurance products, most notably Medicare Advantage plans, along with health plans creating new products for public and private exchanges that have provider networks that are much narrower, and with substantially lower premiums, than pre-exchange plans.
Cauchi pinpoints where the push for AWP laws has come from historically: "the providers affected."
Paul Ginsburg, PhD, author of the AHIP white paper on AWP and senior fellow at the Schaeffer Center for Health Policy and Economics at the University of Southern California, affirms that the public rarely, if ever, clamors for AWP regulations.
Providers push
"Any-willing-provider laws really came about in the 1980s, and it was actually at the initiative of physicians, particularly prominent physicians who stayed out of managed care networks on their own initiative, but upon seeing the growth of managed care enrollments, became concerned that they might not be able to get back in," Ginsburg says.
AWP laws stand a better chance of passing in states that have a lot of physician-owned specialty hospitals, says Paul Ginsburg, PhD, of the Schaeffer Center for Health Policy and Economics.
The South Dakota scenario is somewhat different. "This more recent interest may be from the specific issues of physician-owned specialty hospitals, where insurers are often reluctant to include them in their networks," Ginsburg says.
Vital tool
For payers and ACOs, the ability to select providers and create narrow networks goes well beyond controlling costs; it's also a vital tool for improving outcomes across populations, as Ginsburg explains.
"Any-willing-provider laws might be more disruptive going forward because some of these narrow-network plans are involved in more than just looking for low prices," he says. "Now that insurers have far more sophisticated data capabilities, they're increasingly looking at providers' overall cost rather than just their unit prices."
He offers as an example a surgeon who admits patients to an expensive hospital and has higher-than-average readmission and complication rates. "That means the insurers really wouldn't want to have that surgeon, even if the surgeon's unit prices are low," Ginsburg says. "So in a sense, whereas any-willing-provider does not come into play if the narrow networks are just built on low prices — because basically to get into a network you have to meet the insurer's terms and conditions — it's really about providers whose prices are low enough but the insurers don't want them because of their overall practice records. It becomes a quality issue, a broader efficiency issue."
Ginsburg's white paper also makes the case that while the trend toward narrow networks has sounded an alarm for some physicians and hospitals on the outside looking in, it also creates the potential for AWP to be even more disruptive to approaches managed care has used to constrain health spending and promote quality. The paper argues that instead of protecting consumer choice, AWP laws interfere with meeting consumer and employer demand for lower-priced plans that have less choice of provider.
For insurers, including Medicare, opening their panels to entities like physician-owned specialty hospitals encourages cream-skimming, where healthier patients are directed to the specialty hospitals while the more complicated, and costly, cases go to the traditional settings, Ginsburg notes.
"This is hurting community hospitals that thus have a less attractive patient mix," he says. "I'm also somewhat concerned about how powerful the incentives are on those physician owners to do more surgery."
Ginsburg warns that AWP regulations could particularly disrupt an emerging trend to structure narrow networks around a large, prominent health system, not unlike the relationship Medica and Mayo Clinic Health System forged in the summer to offer group coverage through Medica's private health exchange.
"The plan that has a Mayo Clinic network isn't going to want to accept providers that are really not part of the Mayo Clinic and its affiliated providers," Ginsburg says. "In a sense, that could disrupt what people think is a promising trend of narrow networks, the fact that here's an opportunity for a prominent provider to have a branded insurance product built around it that's going to be able to compete for more patients."
New AWP regulations may only be of concern in states that have a health care landscape similar to South Dakota. "I think the main force is that physician-owned specialty hospitals are a very important factor in South Dakota, and I don't think they are in California or New York," Ginsburg says. "I think Texas is another place where there's a lot of this specialty hospital activity."
All eyes on Texas
Texas has an AWP law, but it only applies to general hospitals in limited regions. Health plans may be hoping that AWP advocates won't mess with Texas the way they did with South Dakota.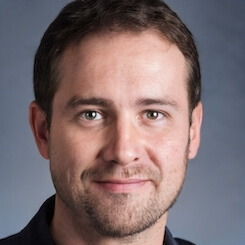 Paul Lendner ist ein praktizierender Experte im Bereich Gesundheit, Medizin und Fitness. Er schreibt bereits seit über 5 Jahren für das Managed Care Mag. Mit seinen Artikeln, die einen einzigartigen Expertenstatus nachweisen, liefert er unseren Lesern nicht nur Mehrwert, sondern auch Hilfestellung bei ihren Problemen.