Beneficiaries and physicians can be surprised and dismayed to find that in some drug classes in some plans, there is no preferred agent at all
Health plans appear to be using 20th century strategies to solve a 21st century problem. Faced with rising costs from specialty medications, health plans are using the same model of payment that pharmacy benefit management companies developed in the late 1980s and early 1990s, says F. Randy Vogenberg, PhD, RPh, co-leader of the National Employer Initiative on Biologic & Specialty Drugs, a partner in Access Market Intelligence, and principal in the Institute for Integrated Healthcare.
This outdated method of pricing and evaluation is inefficient in a market where spending on specialty medications is rising faster than spending on traditional therapies, he adds. Specialty drugs accounted for 25% of all pharmacy spending this year and will account for more than half of all costs by 2019, said Express Scripts in a report, "A Shifted National Focus Toward Specialty Meds."
By staying with many of the same cost-sharing mechanisms they used 30 years ago, health plans and PBMs have shifted more costs to patients, causing some patients to stop taking their medications because they're too costly, Vogenberg says. What's more, health plans and PBMs use the same strategies for all medications — whether they are high-priced specialty medications or lower-cost generics, he adds. Those strategies include shifting costs to patients and placing medications on tiers designed to limit the use of the most expensive medications.
The problem with this approach is that by adding more tiers health plans have confused employees and made some medications more expensive — the antithesis of a value-based strategy. They also have retained cost-sharing mechanisms that make high-priced drugs unaffordable for many patients, Vogenberg says. A 25% copayment on a drug priced at $1,000 a day costs a patient $1,750 each week or more than $7,000 per month. Many patients simply cannot afford their medications, even though commercial plan members often use copayment assistance programs from pharmaceutical manufacturers and can avoid such high cost-sharing amounts, says Brenda Motheral, RPh, MBA, PhD, president of Artemetrx, a specialty drug management consultant.
Plans should coordinate management of the pharmacy and medical benefit instead of managing each one separately, says Brenda Motheral, RPh, MBA, PhD, president of the consulting company Artemetrx.
The Center for Value-Based Insurance Design (VBID) at the University of Michigan reports that until 2002, most people with employer-sponsored insurance that included prescription drug coverage were in plans with one or two formulary tiers. As of last year, nearly 25% of insured people were in plans with four or five tiers, and the highest two tiers typically were devoted to specialty medications.
Antiquated benefit design
Increasing the number of tiers is one of the few changes that PBMs have made since the 1980s and 1990s, Vogenberg says. "When health plans started managing pharmacy costs, they had a simple tiering system — one for generics and another for brand-name drugs," he notes. "That went on for years until just recently, when health plans went to three, four, five, and even six tiers, with little consideration for why we need so many tiers. We never progressed, even though we've added more bells and whistles.
"What are PBMs trying to accomplish with so many tiers?" he asks. "Placing higher-cost medications on higher tiers does not accomplish what health plans intend, which is to have consumers consider the cost of medications before buying them. Instead, if consumers find high costs to be unaffordable, they may discontinue taking their medications.
"With truly high-cost drugs, which are the biologics and specialty products, the multiple-tier approaches don't work," he asserts. "As consumers become more sensitive to rising costs, they are beginning to question the value of paying much more for needed medications. And health plans and PBMs don't have an answer because they haven't done anything to address the problem of copayments that many consumers can't afford.
"What choices do consumers have?" Vogenberg asks. "They can choose not to take the drugs prescribed for them, and increasingly they are doing so."
Nonadherence already is a significant problem throughout the health care system and is counter to the goals health plans set for patients, Vogenberg says.
An analysis of health insurers' formularies in 123 health plans offered on the federal marketplaces by the consulting firm Avalere found that many of the plans required copayments of 10% to 40% for 19 classes of medications for patients with chronic conditions. More than 60% of silver plans put all covered medications for patients with multiple sclerosis, rheumatoid arthritis, Crohn's disease, and certain cancers in the highest formulary tier.
For patients with HIV/AIDS, 25% to 35% of plans put all covered medications on the highest tier. One in five silver plans required copayments or deductibles of 40% or more for drugs in 7 of the 19 classes, Avalere reports. For 10 of the 19 classes, 1 in 5 silver plans required coinsurance of 30% or more.
In addition to what members pay for coinsurance for pharmacy benefits, they might also have to pay higher amounts than they paid in the past because they have high-deductible health plans, Vogenberg points out. "Some health plans include pharmacy benefits, but some don't. If they don't, those members might have two different copayments and deductibles to meet each year, which could greatly increase their out-of-pocket costs," he says.
Indexing copayments to income
Perhaps it's time to eliminate coinsurance, as Pitney Bowes did years ago, on copayments for certain medications to ensure that patients, particularly those with chronic conditions, can afford the drugs they need, Vogenberg suggests. Health plans also might link coinsurance levels to members' ability to pay, he says.
"If an employer has an employee making $15,000 a year and one making $150,000 a year, the ability to afford prescription medications is completely different. So maybe the employer could eliminate the medication coinsurance for the employee making $15,000, and maybe the one making $150,000 has some type of coinsurance indexed to salary," he says.
Vogenberg is not alone in suggesting that copayments and deductibles should be much lower or eliminated for patients who need medications for chronic and costly conditions. Reducing coinsurance for some medications is a hallmark of VBID, which A. Mark Fendrick, MD, the director of the Center for VBID has advocated for more than 10 years.
The average coinsurance for specialty medications is 30%, and some health plans set it as high as 50%, according to "Supporting Consumer Access to Specialty Medications Through Value-Based Insurance Design," by the Center for VBID and the National Pharmaceutical Council. "Increased consumer cost-sharing may trigger cost-related nonadherence … leading to more complicated and expensive medical interventions and correspondingly adverse results for payers," the report says.
The report describes specialty pharmaceuticals as medications that consist of complex molecules, have qualities that result in costly delivery, or carry high costs, such as $600 or more per month.
Fendrick recommends that insurers designate guideline-recommended therapies as nonpreferred only when the formulary also lists preferred and therapeutically equivalent medications. Preferred medications should be priced lower or should have no copayment, while copayments for nonpreferred medications should be set higher, he adds.
Motheral suggests health plans coordinate the management of pharmacy and medical benefits instead of managing each one separately. "Some strategies might be similar to traditional drug management while others might require new ways of thinking and greater understanding of the medical benefit," she adds.
"Health plans haven't changed their pharmacy benefit programs much at all to reflect market changes," says pharmacy consultant F. Randy Vogenberg. He questions "whether any of these very high copayments make sense."
Also, pharmacy benefit managers should accept some of the risk of keeping patients healthy, says Vogenberg. "What is the value proposition of PBMs?" he asks. "It has to go well beyond distributing drugs and processing claims, because today everything relates to reducing population health risk. PBMs are not at risk for keeping patients healthy because they're basically being paid under a fee-for-service model. That's contrary to where the market is moving. So PBMs will have to change and their value proposition will need to change as well."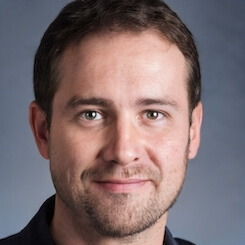 Paul Lendner ist ein praktizierender Experte im Bereich Gesundheit, Medizin und Fitness. Er schreibt bereits seit über 5 Jahren für das Managed Care Mag. Mit seinen Artikeln, die einen einzigartigen Expertenstatus nachweisen, liefert er unseren Lesern nicht nur Mehrwert, sondern auch Hilfestellung bei ihren Problemen.