Among all specialists, oncologists may be the most focused on site-of-service issues, especially shifting the care of patients receiving intravenous therapy from hospitals to physician offices. Is this self-interest masquerading as good stewardship of the payer and patient dollar? After all, for a long time, oncologists reaped the benfits of big margins from buy-and-bill prescribing. But now the margins on buy-and-bill are smaller, and many oncologists are leading the way on value-based contracting that moves financial gains away from buy-and-bill and toward cost and quality targets.
In 2011, UnitedHealthcare conducted a study with five medical oncology groups to see if bundled payments could be used to replace the financial incentives oncology practices had to buy-and-bill for medications. According to a report published last year in the Journal of Oncology Practice, UnitedHealthcare and physicians from the five groups found that bundled payment for 810 patients with breast, colon, and lung cancer lowered medical costs by 34%. Moreover, quality did not suffer. This year, UnitedHealthcare and the University of Texas MD Anderson Cancer Center instituted bundled payment for patients with head and neck cancers.
Nuturing physician practices
Such value-based payments may help oncologists to stay in private practice instead of selling out to hospitals. Lee Newcomer, UnitedHealthcare's senior vice president of oncology and a coauthor of the Journal of Oncology Practice paper, says they will also help the insurer keep medical costs in check: "UnitedHealthcare averages 22% more than Medicare for drug payments to private practices, but our average payment to hospital-owned facilities is 146% more than Medicare for the same drugs."
"A bundled payment might be a way for efficient practices to stay open," but not if those practices are overutilizing resources, says Lee Newcomer of UnitedHealthcare.
But valued-based payments alone are not enough to allow private-practice oncologists to remain independent, in Newcomer's opinion. They also need to be highly efficient in delivering care, he adds. "Many private practice oncologists are having difficulty keeping their practices open largely due to decreased Medicare payments and bad debt from patients."
"A bundled payment may be a way for efficient practices to stay open, but they won't be beneficial for practices that are overutilizing resources," says Newcomer.
Aetna's approach
Michael Kolodziej, MD, Aetna's national medical director for oncology, says his company's value-based contracts also require a new efficiency from oncologists. One aspect of that efficiency is delivering care in low-cost settings if it's appropriate. Delivering routine care in a physician's office is just one example of being smart about site of service.
"We measure the impact of what practices are doing and report to them about whether they are successful in keeping people out of the ER," he explains. Aetna also shares length of stay and hospitalization data with oncologists with whom it has contracts. The company's value-based payment models can also provide the support that oncologists need to hire staff and collect necessary data.
In Aetna's value-based contracts, oncology practices are encouraged to have patients call their physician's office before going to the ER. "We want to make sure patients' questions get answered so we can fix problems before they escalate and require more costly care. We want to keep patients healthy and out of the hospital," Kolodziej says.
Supporting oncology practices in these ways helps to keep them financially viable, says Kolodziej, who practiced in a community oncology group before joining Aetna. "Community oncology blood runs through my veins," he says. "That's why I believe the community oncology practice model is highly efficient. It allows patients to be treated closer to home, and it happens to be a lot less expensive to deliver care in physicians' offices. That's why we're developing new payment models to support community oncology practices."
In Texas, UnitedHealthcare has contracts with Texas Oncology, a 370-physician group practice in the US Oncology Network serving cancer patients statewide. Lalan Wilfong, MD, a medical oncologist and quality director for the group, says UnitedHealthcare offered the group's physicians a value-based contract that replaced drug margins with management fees used in the past. The group also has value-based contracts with Cigna and Aetna.
Wilfong says there is a reason his group is courted: "We know that health plans prefer working with us because it costs them a lot less to work with us than it does for them to contract with hospitals."
None of the insurers has said that the site-of-service cost differential is the reason they work with Texas Oncology, but value-based payments and the opportunity to share in any savings at year-end are incentives to deliver care in lower cost, high quality settings, according to Wilfong. The shared savings could be significant but, because the contract has been in place for less than a year, how much the group will benefit is unknown.
In a report last year for the Community Oncology Alliance, a lobbying group for oncologists who practice independently from hospitals, consultants from the Berkeley Research Group found that community oncologists are open to innovative payment models, such as risk sharing and pay for performance. Oncologists in private practice believe they understand their patients' needs better than oncologists in hospitals and so they welcome a payment model that rewards performance for reducing costs and improving quality, says Aaron Vandervelde, BRG's managing director and one of the authors of the report.
"That's why so many of these practices were actively seeking opportunities to participate in alternative payment models," he adds.
Traditionally, the old-fashioned community oncologists competed for patients partly because of the higher margin they could get from the buy-and-bill method of purchasing chemotherapeutic agents. But after Medicare implemented a reimbursement method based on average sale price (ASP) plus 6% in 2006, those margins narrowed considerably for Medicare patients, and for some members of commercial plans that followed CMS's example.
Federal cuts under the 2013 sequester reduced payment to physicians for chemotherapy drugs still further to ASP plus 4.3%, and payment has stayed at that level.
"The incentive to buy and bill is still present because a fixed percentage margin encourages the use of the most expensive medicines," Newcomer says. "But for us, it's a matter of simple arithmetic: 6% of $100 in a physician's office is far less than 6% of a $5,000 drug in a hospital."
Even with the downward pressure, the pricing of chemotherapy still favors hospitals, says Vandervelde "When it comes time to negotiate, the reality is that hospitals have a lot more leverage than community oncologists have and so that difference is reflected in higher reimbursement rates to hospitals," he says. Meanwhile, much of cancer treatment has changed so it can be safely delivered in a physician's office.
Oncologists often feel compelled to sell their practices to hospitals if they think health plans have not rewarded them sufficiently.
Many specialists, oncologists included, prefer to practice independently and would rather not sell their practices to hospitals. But when they feel that health plans have not rewarded them sufficiently for the work or make it difficult to care for patients, they often feel compelled to sell their practices to hospitals. But there's a danger that accretion of health care into larger and larger systems will drive up health care costs. Some health plans have recognized this problem, particularly because of the willingness of independent oncologists to try various kinds of value-based contracts, says Vandervelde.
Oncologists are a good deal
In Berkeley Research Group's report last year on the cost of delivering cancer care in physicians' offices versus the cost of similar care in hospitals, Vandervelde and coauthor JoAnna Younts identified research from a variety of consultants showing costs were higher in hospitals than in oncologists' practices. Here are three examples from their report:
For 10 routinely prescribed chemotherapy drugs, the average cost to a variety of payers was 189% higher in hospital outpatient departments versus costs in oncologists' offices, according to a study IMS Health published last year based on data from 2010 to 2012.
For Medicare fee-for-service patients, a study in 2013 by the Moran Co. of Arlington, Va., showed that chemotherapy spending per patient day ranged from 24.3% to 40.1% more in hospital outpatient settings than costs for care in physicians' offices. The study, "Cost Differences in Cancer Care Across Settings," is available online from the Community Oncology Alliance.
Milliman showed that in 2011, Medicare paid $6,500 more per patient per year for chemotherapy for 10 common types of cancer when care is delivered exclusively in hospitals than when it was done in physician offices. This report, "Site of Service Cost Differences for Medicare Patients Receiving Chemotherapy," was published in October 2011 and is available online from Milliman.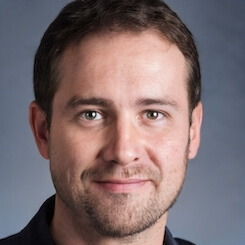 Paul Lendner ist ein praktizierender Experte im Bereich Gesundheit, Medizin und Fitness. Er schreibt bereits seit über 5 Jahren für das Managed Care Mag. Mit seinen Artikeln, die einen einzigartigen Expertenstatus nachweisen, liefert er unseren Lesern nicht nur Mehrwert, sondern auch Hilfestellung bei ihren Problemen.