The public wants it. Presidential candidates are talking about it. Will Congress make it happen?
When Turing Pharmaceuticals raised the price of its toxoplasmosis drug, Daraprim, from $13.50 to $750 a pill, it captured the attention of policymakers in Washington that drug pricing was out of control. Now leaders in Congress are holding hearings to probe how drug companies set their prices and proposing legislation that's aimed at reining in spending on pharmaceuticals.
Whether this leads to any meaningful reforms is anyone's guess, especially when you take into account the partisan divisions in Congress amid a year brimming with presidential election politics and the clout of the pharmaceutical industry. But enough stakeholders—consumer groups, health plans, medical societies, the public—may be able to apply enough pressure this year to move the needle on drug cost regulation, even by just a little bit. Already drug prices have engendered cross-party alliances in Congress in a way that few issues have in recent years.
The country saw some congressional action when the Senate Special Committee on Aging and its chair, Maine Republican Susan Collins, summoned executives from Turing and three other drug companies to a hearing in December to explain their practices. Specifically, the committee is looking at the strategy of acquiring the rights to existing drugs and then jacking up their prices, much like Turing did with Daraprim and may do with another drug, benznidazole, a drug that treats a different parasitic condition, Chagas disease. The committee also wants an explanation from Valeant of why it increased the price of two cardiac drugs, Nitropress and Isuprel, 312% and 820% respectively, last year after it acquired them from Marathon Pharmaceuticals.
Grassley and friends
Other efforts to tackle drug prices are underway in the Senate, with Republican Sen. Chuck Grassley of Iowa partnering with Democratic colleagues on a couple of them. He has teamed up with Minnesota Democrat Amy Klobuchar on drafting legislation that would end the practice of "evergreening," where makers of brand-name drugs about to come off patent pay fees to generic drug companies to hold their products off the market. The two Midwesterners have also asked the Federal Trade Commission (FTC) to challenge those types of agreements.
Grassley, who has been something of a gadfly on health care issues, also worked with Oregon Democrat Ron Wyden on a report on Gilead's hepatitis C drugs, Sovaldi, priced at $84,000 per treatment before rebates, and Harvoni, which was priced a little higher. In the 18 months following Sovaldi's approval in December 2013, Medicare spent nearly $8.2 billion before rebates on the two drugs, and Medicare's monthly spending on hepatitis C treatments rose more than sixfold. The Senate report said Gilead's financial statements showed U.S. sales of Sovaldi and Harvoni totaled $20.6 billion after rebates during its first 21 months on the market. "This report sheds light on one example of the pricing decisions made by one company with a new prescription medicine that entered the market without competition in high demand," Grassley said in a prepared statement."This might be an example that received the most attention in some time, but it won't be the last."
In the House, the Committee on Oversight and Government Reform has said it will hold hearings on drug pricing this month. It has contacted executives at Turing, Valeant, and other drug companies to testify. Republicans in the House have seemed less interested in pursuing drug prices as an issue than their counterparts in the Senate. The House Oversight hearing came about only after the Democratic members sent a letter to Republican Jason Chaffetz, chair of the committee, assailing his "silence" on the issue as "troubling."
Vox populi
Meanwhile, polls are showing that the public is fed up and wants action. In an Iowa poll in November, 67% said the government should act to limit drug price increases. A month earlier, a Kaiser Family Foundation survey found that issues related to drug prices were a top priority for Americans when it comes to health care. When Kaiser asked Americans to pick their top health care priority, 77% said making sure drugs for conditions like HIV and cancer are affordable and 63% said government action to lower prescription drug prices.
Drug prices have become an issue in the presidential campaign, says John Rother of the National Coalition on Health Care, an advocacy group for unions, health insurers, and medical societies.
The presidential candidates are getting into the act. Donald Trump said that Martin Shkreli looks like a spoiled brat—and that was before Shkreli was indicted on securities fraud charges on December 17 and subsequently resigned as CEO of Turing. Hillary Clinton has called for the FDA and the FTC to take action on prescription drugs.
"I think pressure will lead to action, but I'm not sure when," says John Rother, president and CEO of the National Coalition on Health Care, an advocacy group representing the interests of union, health insurers, medical societies, and other groups. Rother's organization has mounted the Campaign for Sustainable Rx Pricing in hopes of stimulating a "national dialogue" on drug prices. Public opinion and pressure on public payer budgets are pushing the issue into the forefront, notes Rother, but he also points to the almost-daily drumbeat of news about some kind of sky-high drug prices and a "very ineffectual response by the pharmaceutical industry."
AHIP, the health insurance industry's lobbying organization, has also weighed in—but not on the side of government price negotiation. "Consumers are looking to policymakers and leaders of both parties to advance meaningful solutions to these cost challenges," AHIP President and CEO Marilyn Tavenner said in a statement. "Yet recent proposals that would impose arbitrary caps on insurance coverage or force government negotiation on prescription drug prices will only add to the cost pressures facing individuals and families across the country." Instead, AHIP is seeking greater transparency of drug pricing and more market competition. Among the reforms AHIP supports are:
Alternative payment and incentive structures for new drugs and technology.
Shortened exclusivity periods for biological drugs and earlier access to lower-cost specialty drugs and biosimilars.
Restrictions on the drug patent process.
Removal of state-level barriers on biosimilars.
Expanded research on treatment effectiveness.
AHIP probably won't get everything on its wish list, but the political stars may be aligning so it at least gets something in 2016 to help rein in drug costs. Many items on that list won't please the pharmaceutical industry. But some reports have AHIP and PhRMA, the drug industry's lobbying organization, possibly forging an alliance on certain aspects of drug prices. They, along with many others, may have a common enemy in Shkreli and Turing. At an HHS forum in November on drug pricing and access, Merck CEO Kenneth Frazier (and chair of PhRMA's board), described Turing as a hedge fund masquerading as a pharmaceutical company.
Frazier sought to deflect blame away from his industry. He cited a recent Avalere Health study that showed that drug costs, despite all the furor, weren't the biggest driver in overall premium costs for 2016. The Avalere study showed that hospital services accounted for 53.4% of premium growth while prescription costs accounted for just 17%.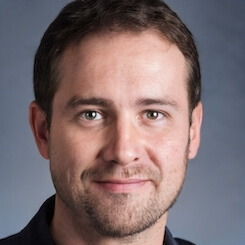 Paul Lendner ist ein praktizierender Experte im Bereich Gesundheit, Medizin und Fitness. Er schreibt bereits seit über 5 Jahren für das Managed Care Mag. Mit seinen Artikeln, die einen einzigartigen Expertenstatus nachweisen, liefert er unseren Lesern nicht nur Mehrwert, sondern auch Hilfestellung bei ihren Problemen.