The CNN story once again puts controversy about prior authorization into the spotlight. But is it necessary to review the entire medical record?
The controversy about whether a former Aetna medical director reviewed a patient's medical record burned hot for a few days, put prior authorization into the news cycle, and then faded from view, the way big news often does these days. But prior authorization has long been the source of fierce debate, particularly in recent years, and this case may yet have some lingering effects.
Let's start with a quick recap as a refresher.
In February, CNN reported that Jay Ken Iinuma, MD, a former Aetna medical director, said in a sworn deposition in October 2016 that he never looked at patients' medical records before deciding to approve or deny a prior authorization request. Iinuma had served as Aetna's medical director for Southern California for three years ending in 2015.
The CNN story got a lot of attention, partly because Iinuma hadn't made his comments about prior authorization in some offhand remark to a journalist or during a panel discussion. His description came in response to a lawyer's question during a deposition related to a lawsuit brought by 23-year-old patient Gillen Washington, who has common variable immunodeficiency. In his lawsuit, Washington alleges that four years ago, Aetna denied coverage for an infusion of intravenous immunoglobulin and that he almost died as a result. CNN played a recording of the deposition for California Insurance Commissioner Dave Jones just as Washington's lawsuit was going to trial.
Within days after CNN reported the story, Aetna issued a response that said the story was "pushed by attorneys for an individual suing Aetna," and that the article was published "conveniently" just days before the trial started. Aetna said Iinuma's statements in the deposition had been taken out of context.
"We want to be 100% clear with our members, customers, partners and the public: Dr. Iinuma's deposition was taken out of context to create media and courtroom leverage, and is a gross misrepresentation of how the process actually works," said the prepared statement. "Medical records were in fact an integral part of the clinical review process during Dr. Iinuma's tenure at Aetna, consistent with his training."
States are investigating
But the damage had been done. Multiple media reports say that as many as six states are now investigating Aetna's prior-authorization practices, including California, Colorado, Connecticut, and Washington. These state investigations will require Aetna to answer questions about how its medical directors conduct prior authorization and whether they do so within the law.
Aetna also faces a lawsuit from its members. On February 13, lawyers jumped on Iinuma's claims as the basis for filing a class-action lawsuit on behalf of Aetna members in U.S. District Court for the Northern District of California. In this case, the lawyers charge that Aetna failed to ensure that patients get appropriate care and alleged breach of contract, breach of the duty of good faith and fair dealing, and violation of California law. Aetna failed to implement and maintain procedures and reasonable practices to ensure that members get appropriate coverage, the lawsuit says. What's more, some of what members pay for coverage should go to cover the costs of having physicians review patients' records for appropriate coverage, the lawsuit adds.
Before CNN broke the Aetna story, America's Health Insurance Plans, the trade association for the health insurance industry, had started talking about how prior authorization can be burdensome for all involved and had been developing ways to improve it. In January, AHIP and the American Hospital Association, the American Medical Association, the Blue Cross Blue Shield Association, the American Pharmacists Association, and the Medical Group Management Association issued a consensus statement calling for more selective application of prior authorization, more transparency in how it's applied, improved efficiency, and enhanced continuity of patient care.
Of the consensus statement, Richard A. Bankowitz, MD, AHIP's executive vice president for clinical affairs, said, "It's a starting point that lays out a shared understanding of the problem so that both sides understand each other a bit better now. Our goal is not to impede care and it's a burdensome process that can be streamlined." By the end of April, AHIP expects to complete a survey of its member insurers about whether they will adopt the statement and then will consider next steps, he added.
Meanwhile, in March the AMA reported the results of its survey of 1,000 physicians.Almost all (92%) of the respondents said prior authorization programs had a negative effect on patients' clinical outcomes, 64% reported waiting at least one business day for insurers to issue prior authorization decisions, and 30% said they waited three business days or longer. Also, 78% reported that prior authorization can sometimes, often, or always lead to patients abandoning recommended treatment.
Aetna's prior authorization and utilization review processes are being reviewed by California Insurance Commissioner Dave Jones.
As the AMA survey and AHIP's consensus statement show, improvements to insurer's prior authorization efforts are overdue. Aetna's California case has raised the stakes. In addition to probing Aetna's prior authorization practices, Jones, the California health commissioner, is looking into Aetna's utilization review processes as well. In a news release, he said, "If a health insurer is making decisions to deny coverage without a physician ever reviewing medical records, that is a significant concern and could be a violation of the law," adding that he encouraged concerned Californians to call the Department of Insurance.
California's Department of Managed Health Care is also investigating the Aetna case.
Aetna fights back
Aetna moved to address the controversy and the investigations by having Iinuma give a second sworn statement. In this new statement Iinuma said he did look at medical records and that nurses summarize and highlight relevant parts of patients' medical records for him. In this second deposition, Iinuma said: "In addition to reviewing the relevant portions of submitted medical records, it was also generally my practice to review Aetna nurses' summaries, notes, and the applicable Aetna clinical policy bulletins. After reviewing the relevant, submitted portions of the medical record, the nurses' notes, and the clinical policy bulletins, I would apply my medical training, experience, and judgment to reach an appropriate coverage determination." The narrative that Aetna was looking for was that Iinuma may have spoken narrowly and correctly in that first deposition about never reviewing a patient's full medical record, but he did review medical records, and CNN's story was misleading on this point.
Aetna added this: "Aetna medical directors review all necessary available medical information for cases that they are asked to evaluate. That is how they are trained, as physicians and as Aetna employees. In fact, adherence to those guidelines, which are based on health outcomes and not financial considerations, is an integral part of their yearly review process."
During a hearing on Washington's case on February 14, the presiding judge expressed concerns that CNN's story—and all the coverage it generated—would prejudice the jury. "This thing is like a viral wildfire," said California Superior Court Judge John C. Gastelum. Over the objections of Washington's lawyer, Gastelum ordered the start of the trial to be delayed to August 20.
Aetna says it has paid for "each and every" one of Washington's treatments and points out that Washington is still covered by the company. It's Aetna's contention that the only interruption in Washington's treatment came when he did not follow his doctor's order to get new bloodwork.
Practice of medicine
For this column, I spoke with a former medical director for a health insurer who asked not to be named because his company does business with Aetna. He explained that in some states, a request for prior authorization involves the practice of medicine and so is restricted to those individuals with specific training and certifications such as medical doctors, doctors of osteopathy, or dentists.
"You can delegate the review of the claims to appropriately qualified individuals such as registered nurses, and other designated providers under the supervision of a medical director within the health plan," he explained. "Payers have to do that because they do not have enough physicians employed and time to review every request."
After reviewing the facts of each case, the RNs or others will add the requisite criteria from the health plan's internal medical policies and then prepare an opinion on medical necessity. "Generally if that request for prior authorization is deemed to be medically necessary per policy, the RNs have the authority to approve payment or pre-approve the service," he said.
But when a nurse or other provider finds the request for prior authorization is not medically necessary under the plan's policies, he or she must refer that decision to a medical director. "If the medical director decides the request does not meet medical necessity criteria, he or she would send a letter to the physician or patient or both to explain the decision," he added. Also, the medical director can override the nurse's determination.
In addition to that review, health plans typically have two internal appeal mechanisms and one external review procedure, each of which must comply with state and federal laws. The first internal appeal goes to the medical director and is basically a request for reconsideration. The second internal review involves sending the medical director's opinion to a physician of the specialty involved. For example, if the issue involves orthopedic care, the medical director would send the appeal to an orthopedic surgeon in the same market who is certified in orthopedic surgery. Every health plan has panels of specialists under contract for internal reviews.
Failing these two internal reviews, the physician can request that an external review organization review the case. Such organizations exist in every state. They are independent of health plans and get a fee for each review. If the external review organization agrees that the service or treatment should be covered, the health plan must pay for it as long as it is not excluded under the member's benefit plan.
Benefit exclusions are almost always denied because by definition they are not covered under the health plan's contract with the employer or government payer. Cosmetic surgery is an example of a benefit that is almost always excluded. If the external review organization denies the request, the patient's recourse is the courts.
According to the former medical director I spoke with, problems arise because health plan members —and their physicians—tend to think all services should be covered and meet the medical necessity standard. Therefore, when a medical director denies a prior authorization request as not being medically necessary, the health plan needs to document its reasoning very carefully. In making such decisions, does the medical director need to review the medical records? Yes, absolutely, said the former medical director. "They have to review all the information that the nurses or other staff put together, and they have to sign or authorize the denial or approval," he added.
That leaves this question: Would a medical director need to review the entire medical record? "If it's true that he said under oath that he never reviewed the medical records, does that mean the entire patient's medical record or does that mean the patient's clinical chart from the provider in question?" he asked. That's for state health investigators and the courts to decide.
"But I will say this: Health insurers are under such scrutiny by the state and federal governments and all the litigants and potential litigants and their lawyers. Therefore, the chances that a health insurer would never review a patient's medical record is extremely unlikely."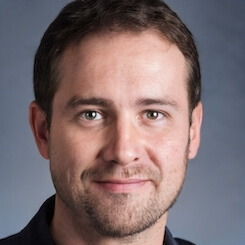 Paul Lendner ist ein praktizierender Experte im Bereich Gesundheit, Medizin und Fitness. Er schreibt bereits seit über 5 Jahren für das Managed Care Mag. Mit seinen Artikeln, die einen einzigartigen Expertenstatus nachweisen, liefert er unseren Lesern nicht nur Mehrwert, sondern auch Hilfestellung bei ihren Problemen.