Despite standardization, advocates for various industries and certain patient needs continue to propose changes in coverage rules. Much of the advocacy is occurring at the state level with a focus on pharmaceutical coverage, such as equalizing cost sharing between oral and infused oncology drugs or setting limits on cost sharing for prescriptions. In general, proponents of more generous benefits seek to protect patients from high out-of-pocket costs. Opponents often argue that these kinds of benefits will increase premiums or require insurers to be less generous when it comes to other kinds of benefits and that being generous in a lot of small ways contributes to making American health care unaffordable.
Evaluating benefit changes is a familiar challenge for actuaries, who are charged with setting premiums for insurers. Under the ACA, an insurer selling policies in the health insurance marketplace must have its rates certified by an actuary. Actuaries attest that the premium rates and corresponding coverage comply with ACA and state rules.
Insurers have significant fiexibility in benefit design and rate setting, but they typically insure populations with diverse needs. Adding benefits to one subgroup of patients means reducing benefits for another—or increasing premiums for all. A recent study by Milliman that was funded by the Biotechnology Innovation Organization analyzed California's limit on patient copays for prescription drugs to gain insight into the trade-offs and shortcomings of regulations in health insurance benefit coverage.
Covered California: A recent case
The ACA created state health insurance marketplaces (also known as "exchanges"), which started operating in 2014. The ACA introduced many changes in the individual and small-group health insurance markets. One of these changes was the establishment of mandatory standard-benefit options defined by the aggregate percentage of cost sharing across all benefits. These mandatory levels of cost sharing are platinum (90%), gold (80%), silver (70%), and bronze (60%). The percentages indicate the insurer's portion of medical expenses. States can impose other rules in addition to federal requirements. Covered California, California's ACA exchange, required a postdeductible $250 per prescription cap on prescription drug copays for all non-grandfathered individual and small group plans starting last year, in compliance with a 2015 California law (for bronze plans, the required cap was $500).
In addition to California, several other states (Colorado, Delaware, Louisiana, Maine, Maryland, Montana, and Vermont) have capped patient out-of-pocket drug expenses in commercially insured plans. We chose to study California because it went further than other states in requiring that insurers not only offer some plans with a cap but also make the cap mandatory for almost all products insurers sell. This mandatory feature is important because it puts all insurers and all plans on a level playing field with respect to the cap. In other words, it reduces the concentration of risk due to adverse selection, such that people who are most likely to use a particular feature of a health insurance plan are more likely to choose a plan with that feature. The risk of adverse selection is something that actuaries scrutinize closely because it can pose a threat to insurers but may mean some opportunities.
To gain insight into the impact of the 2017 Covered California copay cap, we deconstructed the rationale that insurers in California and elsewhere used in developing their 2017 marketplace rates. We examined the Unified Rate Review Template (URRT), which is a report that carriers selling marketplace products submit to health exchanges that shows the assumptions that were made in developing their rates. In our study, we compared the average rating factors across insurers from the California URRTs to those of states that did not have copay caps.
Actuaries are commonly asked to analyze changes in cost sharing for any given service, and there is no end to the possible changes a company might want to consider. As a result, we've developed our own tools to help estimate the impact of cost sharing (including copays, deductibles, and coinsurance) to any of the scores of components of health care spending, such as inpatient days, emergency department visits, office visits, and so on.
Using the URRTs, we estimated that California insurers (and their actuaries) expected that the impact of the cap would be modest, perhaps increasing premiums by about 1%. The 1% increase captures two effects:
Higher insurer costs as a portion of total spending because the
member has lower cost sharing (assuming no other changes to the
benefit package).
Higher spending on prescription drugs because of increased member use
of high-cost drugs, as the member has less financial burden in
filling prescriptions.
Higher insurer costs as a portion of total spending certainly affect premiums; lower member cost sharing means higher premiums. But insurers can affect premiums in many ways. Insurers can implement care-management techniques to reduce the use of some services, such as encouraging patients to try conservative treatment before back surgery. Insurers can also change their networks of participating providers, perhaps removing the highest-cost hospitals or the physicians who order the most tests. For prescription drug benefits, insurers can implement step therapy programs, requiring members to try (and fail) lower-cost drugs before moving on to more expensive ones.
As actuaries who calculate the financial impact of such changes, we find there are a few broad concepts that are important to keep in mind:
Health care spending is made up of many small pieces, and most of
them account for only a small piece of the total. The pieces do add
up, though, and it is foolish to ignore them. As an example, some
very expensive "orphan" treatments are used only rarely, but the
cumulative cost of hundreds of such treatments can be significant.
Changes in technology, the relentless march of medical inflation, and
many other factors affect premiums and may have complicated
interactions with other pieces, such as cost sharing for expensive
drugs.
Increasing some benefits but reducing some other benefits can almost
always off set each other so that no premium adjustment is needed.
A deeper look at the balancing act
All health care systems must deal with the basic insurance principle of pooling risks in a large population of insured people. Pooling, when done properly, is a balance between affordable premiums, protection against high out-of-pocket costs, and a stable market.
Plans in the ACA's platinum, gold, silver, and bronze plans are more standardized than those sold before the ACA plans, but the balancing act has not gone away. Similarly, the balancing act is still required despite other innovations brought on by the ACA, such as the use of risk adjustment or mandates for coverage. For example, the ACA created larger pools of insured people, partly through community rating rules (limiting the degree to which rates can vary by age or sex) and prohibition against underwriting (sick people pay the same as healthy people). But these rules create new challenges when considering changes in benefits. We are in a new era of significant ACA modification and adjustment, if not outright repeal and replacement. But the debate about the balance between cost and generosity of coverage isn't going away and will continue, perhaps with state-to-state variation.
Teasing out the exact effect on premium rates of a copay cap is difficult. With few exceptions, plans sold in the California health exchange must offer standard benefits, and the 2017 copay cap became part of these standards. Because the copay cap was part of other 2017 benefit changes (e.g., increases in deductibles, out-of-pocket maximums, and primary care visit copays), the impact may have been confounded with other cost-sharing features. Also muting the impact are the ACA's actuarial value rules that, for example, require all silver plans to cover 68% to 72% of medical spending. If the copay cap increased the actuarial value above 72% for a silver plan, then the insurer would have to find a way to reduce spending elsewhere.
The California case makes benefit changes seem easy. The cap was no big deal, partly because of the existing ACA limits on cost sharing and the fact that California required all insurers to implement the cap in the same way for all of their products. But not all changes will be easy to accommodate, and some could have large effects on the health care system. As actuaries, we must watch out for "black swan" events—dramatic changes in spending that were unanticipated. In this case, we didn't find a major impact. But the only way to find out is by modeling the details of the effects of benefit changes. It's the actuarial equivalent of an ounce of prevention being worth a pound of cure.
Although we estimated, at most, a small premium impact for all members, a few members who use high-priced drugs may see a large reduction in out-of-pocket spending, especially those not expected to reach the out-of-pocket maximum. For members with high medical and pharmacy expenses who are expected to reach the annual out-of-pocket maximum, total cost sharing may be relatively unchanged, but member out-of-pocket costs may be spread out more evenly. For example, a member paying 20% coinsurance on a $5,000-per-month drug would see her postdeductible cost sharing decrease from $1,000 to $250 per month with the cap. While this member may still reach the out-of-pocket maximum by the end of the year, the accumulation of out-of-pocket costs would happen over a longer period of time.
The majority of people with commercial insurance are covered through "large group" self-insured employer health benefits, not the individual and small group policies administered through Covered California and the other state marketplaces. Our findings on premium impact may apply if large, self-insured employers implemented a benefits cap. However, one big difference is that employees are less likely to shop for benefits than are purchasers in the marketplace. That means the risk of adverse selection on self-insured benefits is lower than in individual and small group policies. Similarly, California's mandatory approach to the copay cap in the marketplace probably helped to avoid adverse selection.
Some changes can be profound
It can be difficult to differentiate large changes from small ones—unless you look carefully at the details of the proposed changes, the historical precedents, and observational trials. For example, covering all preventive drugs at a low copay could either be a low or high cost, depending on how narrowly or broadly "preventive" is defined. The same is true for new technologies, such as diagnostic testing or curative therapies, depending on how broadly they are adopted. There is no substitute for careful analysis.
---
Bruce Pyenson, FSA, MAAA, is a principal and consulting actuary at Milliman and a Medicare Payment Advisory Commission commissioner. Gabriela Dieguez, FSA, MAAA, is a principal and consulting actuary at Milliman. Katherine Simon, ASA, MAAA, is an associate actuary at Milliman. Andrew Bochner, FSA, MAAA, is a consulting actuary at Milliman. All four are with the New York office of the company.
Did you miss?
Patrick J. Kennedy
Stephen W. Schondelmeyer
Henry DePhillips, MD
David France
Marc Harrison, MD
Vinay Prasad, MD
Scott Gottlieb, MD
Paul Starr
David B. Nash, MD, MBA
Mark W. Friedberg, MD
Lee N. Newcomer, MD, MHA
John Abramson, MD
Paul E. Terry, PhD
Regina E. Herzlinger, PhD
F. Randy Vogenberg, PhD, RPh
François de Brantes
Lucian Leape, MD
Clayton Christensen, DBA
Thomas H. Lee, MD
We don't run our Question & Answer feature every month. That's because we don't talk to just anybody.
Read these interviews at
Just search for the subject's last name.
All of our past articles are free on the Web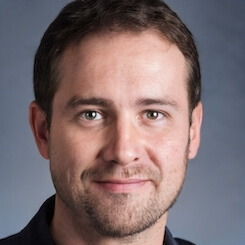 Paul Lendner ist ein praktizierender Experte im Bereich Gesundheit, Medizin und Fitness. Er schreibt bereits seit über 5 Jahren für das Managed Care Mag. Mit seinen Artikeln, die einen einzigartigen Expertenstatus nachweisen, liefert er unseren Lesern nicht nur Mehrwert, sondern auch Hilfestellung bei ihren Problemen.