MANAGED CARE 

September

 

1999

. ©1999 MediMedia USA
Last month, we advised physicians not to allow themselves to be decredentialed without putting up a fight. This month, we advise managed care organizations that, well, physicians are going to fight decredentialing — and as a result, MCOs should approach this process very carefully.
There are many forces at work resulting in increased scrutiny of MCOs when credentialing and decredentialing physicians:
Pressure from physicians who want to be in an MCO's network;
The potentially adverse financial effect on physicians who are decredentialed;
Financial and organizational pressures on MCOs that lead to cutbacks among types of contracted physicians;
Court decisions finding MCOs liable for the acts and omissions of their physicians;
Pressure on MCOs from consumers for more accountability and better quality of care;
Increased influence of accreditation organizations and of credentialing standards;
Unsettled law regarding the allocation of rights among MCOs and physicians; and
Numerous legislative efforts to address perceived MCO abuses.
Credentialing by MCOs is driven not so much by statutory or regulatory requirements, but by accreditation and liability concerns. Accreditation is important (a) to demonstrate to consumers and purchasers who rely on managed care services that the organization has been impartially reviewed and found to meet nationally recognized standards and best practices, and (b) to improve quality by identifying areas for enhancement. Insulation from liability has become increasingly important as courts, in recent years, have applied numerous legal theories of liability to MCOs, making them responsible for the acts of their physicians.
Seeing the light
Although many MCOs are beginning to do an admirable job of tight, first-time physician enrollment, accreditation and liability concerns dictate that recredentialing be performed consistently and periodically throughout the term of a physician's contract or upon its renewal.
A major issue with decredentialing is that, years ago, many physicians were enrolled under looser credentialing standards, either because MCOs were attempting to fill panels or because they were apt to rely on the credentialing mechanisms of hospitals. Thus, while standards may have tightened or become more specific to the requirements of the MCO, they're inconsistent with standards that were applied during initial selection. This can leave a decredentialed physician feeling angry and bewildered, and muttering words like "antitrust."
Another major issue is that decredentialing is often tied to utilization or financial performance. The goal of every MCO is to be staffed with quality, efficient, low-utilization doctors. But a consistent pattern of physician deselection for overutilization is also potential for litigation — unless physicians are also being deselected for other, documented, justifiable reasons.
Physicians have become increasingly dependent upon MCO participation, and some have little choice but to fight deselection — warranted or not. Deselection from any network can mean the loss of a significant revenue base.
Finally, patients now have a keen interest in an MCO's decision to deselect their doctors.
The bottom line is that credentialing and decredentialing by MCOs of physicians is subject to attack by many parties on many grounds. What MCOs must do is make certain that their credentialing process is airtight and bulletproof.
Don't borrow
So what steps should an MCO take?
MCOs must do their own credentialing, or contract the responsibility out to competent third parties. They cannot rely on the credentialing of hospitals and others.
Be sure that credentialing criteria are well established and take into consideration the MCOs' needs. For example, because the MCO will often be responsible for arranging for the total health needs of enrollees rather than just inpatient hospital services, such criteria as configuration of office space, accessibility to the office, and coverage for the physician's practice need to be considered on an ongoing basis, and not just on the front end, because the MCO's needs will change from time to time.
The criteria should applied as consistently as possible, upon recredentialing and decredentialing. It is also possible that a physician who met all criteria when first enrolled doesn't meet them now. "Blemishes" should be duly noted along with the reason for acceptance of the application. For example, the physical layout of the physician's office might not have met an MCO's preferred standards, but his enrollment might have been accepted based on the needs of the physician's community.
MCOs should consider credentialing and recredentialing on a "provider-blind basis," where the identity of an applicant is not revealed when the initial criteria are applied.
The credentialing process should be completely objective. Hence, to avoid antitrust allegations, a physician member of the credentialing committee who is also on the MCO's provider panel should refrain from any substantive discussion or vote on any candidate for deselection within his or her specialty.
Each physician must be afforded due process upon deselection. Due process can also be used to document acceptability of criteria. Any physician who is deselected should be given notice of the reason for deselection, as well as an opportunity to meet with the full governing body to discuss the matter before a final decision is made. This process can prevent later allegations that the matter was dealt with arbitrarily.
Criteria and due process are equally critical. One without the other is insufficient. All the due process in the world cannot protect against criteria that are wrongfully applied. Similarly, a decision to deselect for the right reasons will be subject to attack if the process is inadequate.
Finally, the process must be in writing and formally adopted by the MCO's board. Physicians should have a copy of the process, which should be a part of their contracts.
---
Our most popular topics on Managedcaremag.com
---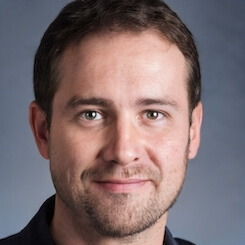 Paul Lendner ist ein praktizierender Experte im Bereich Gesundheit, Medizin und Fitness. Er schreibt bereits seit über 5 Jahren für das Managed Care Mag. Mit seinen Artikeln, die einen einzigartigen Expertenstatus nachweisen, liefert er unseren Lesern nicht nur Mehrwert, sondern auch Hilfestellung bei ihren Problemen.