A collection of articles from Managed Care magazine
2009
Accountable Care Organizations Give Capitation Surprise Encore
Many see ACOs as the model for reform, but if provider groups dole out payment, then what roles will health plans play? [September 2009]
2008
Risk contracts help medical groups' bottom line
More than half of medical groups characterized their organizations' financial performance in risk contracts over the past two years as above average or excellent, with less than 10 percent citing poor financial performance. [Chart] [December 2008]
2007
How Doctors Are Paid Now, And Why It Has to Change
Everyone knows about the perverse incentive of fee-for-service medicine, but that hasn't had much effect on its use [December 2007]
HMO – 21st Century Model
The history of HMOs has been one of conflict between plans and physicians. Could global specialty capitation be a better way? [April 2007]
2003
When capitation's hold weakens
Per capita claims costs may be rising more rapidly in western United States, according to Segal Co. [Chart] [February 2003]
2002
Providers turn to fee-for-service charges to make up revenue lost under capitation
Physician-group involvement in capitation is down by one fifth over a two-year period, while 2 of every 5 hospitals have moved away from it. [Chart] [December 2002]
Has Capitation Weathered the Storm?
More difficult than ever to pull off, health care on a fixed, per-capita budget has gone out of style in a number of areas. But many things are cyclical – and this trend may be, too. [July 2002]
The Effect of Practitioner Compensation on HMO Consumer Satisfaction
Consumer satisfaction with HMOs is negatively correlated with the percentage of practitioners who are compensated on a capitated-fee basis and positively correlated with the percentage of practitioners compensated with a fee-withholding incentive (e.g., a fraction of fees that are withheld until specific quality and cost-control goals are reached). Neither the percentage compensated under a bonus incentive system nor the percentage of general practitioners with board certification correlated with HMO consumer satisfaction. [April 2002]
2001
OUTLOOK: Interest in capitation backs off
More than half of provider organizations surveyed by Evergreen Re, a national reinsurance consultant and broker, had at least one capitation contract last year — but use of capitation fell dramatically from 1999 to 2000. Perhaps not surprisingly, net profit, as a percentage of capitation revenue, for physician groups was down from 16 percent in 1999 to 8 percent in 2000. [August 2001]
2000
COMPENSATION MONITOR: Capitation rates see large boost
While many physicians argue that HMOs are stingy about passing along revenue from premium increases, a new study suggests otherwise. National Health Information, which surveyed 500 provider groups and HMOs that subscribe to its newsletters, found that global capitation rates are up an average of more than 7 percent this year, and that payments for primary care services increased almost 9 percent. [December 2000]
COMPENSATION MONITOR: How you fare under capitation
Warren Surveys talked to about 50 HMOs and community based health plans in 1999 to tally what they were paying physicians in capitation and risk-arrangement contracts. [October 2000]
COMPENSATION MONITOR: Capitation: How well is your back covered?
To succeed under capitation, physicians and other providers need a strategy for protecting themselves in the face of catastrophic loss. A new survey by Evergreen Re, a Florida-based health care reinsurance broker, suggests that an understanding of this is dangerously lacking among many providers.[September 2000]
Physician Financial Incentives: Another UM Tool Bites the Dust
The managed care backlash has claimed another casualty: Financial incentives in physician contracts as a means of controlling utilization. Is capitation far behind? [June 2000]
COMPENSATION MONITOR: Capitation: an update
Those not-so-long-ago predictions that global capitation would come to define the financing of American medicine haven't come to pass. In fact, the use of capitation has, more or less, hit a plateau in the past couple of years. [May 2000]
Cigna Colorado Ends Capitation For Most Primary Care Physicians
In a strategic move aimed at retaining and recruiting top physicians, Cigna HealthCare of Colorado has dumped capitation. [April 2000]
COMPENSATION MONITOR: Providers gain capitation ground [charts]
National Health Information polled 466 provider groups; among the questions was, "If you have renegotiated a contract in the last 12 months, has the capitation rate increased, decreased, or stayed the same?" Answers given by providers contracting with HMOs seem to indicate that those physicians are seeing better days, but you shouldn't jump to conclusions. [March 2000]
COMPENSATION MONITOR: Among Medicare HMOs, Capitation's the Way [charts]
Any way you cut the numbers, capitation is the most prevalent form of payment by Medicare HMOs for both primary care physicians and specialists. [February 2000]
1999
COMPENSATION MONITOR: Capitation payments shrinking[charts]
HMOs seem to be tightening capitation payments to physicians in an effort to bolster sagging profits, according to a recent survey of 466 provider groups by National Health Information. [December 1999]
COMPENSATION MONITOR: Meet capitation at least halfway [charts]
MGMA found that practices in 1998 that saw increases in capitation revenue also rode "predictable" compensation-level curves. Family practitioners who derived more than half their income from capitation had higher revenues than those who depended less on this form of payment, but for primary care in general, the differences were small. [October 1999]
California Physicians Struggling — Problems Ahead for Other States?
Primary-care practices are hurting, with bankruptcies by the week, but California's problems today won't necessarily be everyone else's tomorrow. [October 1999]
Don't Let a Fee-for-Service Mind Set Distort Your Approach to Capitation
Both fee-for-service and capitation arrangements can bring favorable compensation levels, but mixing the two poses problems. [April 1999]
1998
COMPENSATION MONITOR: All health care is local, but its financing is universal [charts]
An analysis of HMO payment systems reveals remarkable uniformity, regardless of market size. Capitation is HMOs' favored method of reimbursement for primary care physicians, while discounted fee for service is the primary order of business for HMOs when contracting with specialists. [October 1998]
NEWS: Managing capitation risk [chart]
How physician groups with capitated contracts determine capitation rate adequacy / How physician groups protect themselves from outliers [April 1998]
LEGAL FORUM: Determine a Comfortable Capitation To Effectively Negotiate Contracts
The ability of a physician or medical group to determine an affordable fee payment level is a cornerstone of effective managed care contract negotiation. [March 1998]
1997
COVER STORY PACKAGE, NOVEMBER 1997
The March of Capitation: Reversed or Just Delayed?
Contrary to many experts' predictions, per-member, per-month prepayment of managed care physicians isn't sweeping the nation. But it can't be counted out, either.

'Contact Capitation' and its Cousins
Between fee-for-service payment and pure capitation, health plans are developing several alternative means of paying specialists. So-called "contact capitation" is one of them.

The Future of Capitation In a World of Shared Risk
Will global capitation be the means of reducing HMOs to the status of third-party administrators? Experts differ on that one. But they agree that capitation, in its various forms, is here to stay.
COMPENSATION MONITOR: Most physicians flourish under capitation, despite declining commercial payments [charts]
Capitation rates are falling, but physicians are nonetheless profiting under capitation. Data released by newsletter publisher National Health Information indicate that despite an overall decline in average per-member, per-month payments in the last year, most physicians report higher profits from commercial capitation contracts. [November 1997]
FIELD REPORT: CAPITATION, AUGUST 1997
How Capitation Turned Red Ink to Black At Harris Methodist Health Systems
When Harris Health System began posting losses, it became apparent that a new compensation system, with incentives to providers to control costs, was in order. Risk sharing was the answer.

Capitation Is for Specialists, Not for Primary Care Physicians
On the theory that capitating primary care can lead to unnecessary referrals, a group of California physicians has decided to pay fees to primary care and to capitate specialists. It seems to work.

Making the Transition From Productivity Compensation to Capitation
How do you devise a capitation plan that works? With understanding, hard work and gumption, says the chief financial officer of Sharp Rees-Stealy Medical Group in San Diego.
COMPENSATION MONITOR: How capitation's prevalence varies with practice size [charts]
More than one-third of all physicians now have capitation contracts that account for at least some of their practice revenues, according to recent survey data from the American Medical Association. That proportion rises to one-half when only members of the two main primary care specialties are considered. [June 1997]
Capitation Contracts: Time for a New Attitude
As the health care market evolves, physicians will be wise to adopt new ways of dealing with managed care organizations, says this consultant, especially when it comes time to ink capitation contracts. [April 1997]
COMPENSATION MONITOR: The growth of capitation continues [charts]
Capitated payment for physician groups has had its critics lately, but a recent survey by a stop-loss insurance brokerage firm shows that its prevalence is still on the rise. [January 1997]
1996
Has Productivity Become a Bad Thing?
Under capitation, a medical practice's earnings don't rise directly with its production. That doesn't mean, says Jeffrey J. Denning, that productivity payment systems for individual physicians should be junked. [December 1996]
Will States Ban Capitation?
Salem, Ore., ophthalmologist Gordon Miller wants to ban capitated payments to physicians. His ballot measure apparently didn't light up the skies, but some wonder if a brushfire could yet spread. [November 1996]
Is Paying Physicians By Capitation Wrong?
The concerns of Oregon anti-capitation crusader Gordon Miller draw a surprising degree of sympathy from managed care experts. But they say he's tarring good and bad health plans with the same brush. [November 1996]
The Smart Way To Take 'The Capitation Plunge'
Think you know everything physicians should consider when they take on a capitated contract? You may be surprised by what you learn from this practice-management consultant's succinct advice. [July 1996]
COMPENSATION MONITOR: Payment by capitation comes on strong–but so far, mostly in primary care [charts]
Widely heralded as tomorrow's nearly universal method of paying doctors because of its potential for limiting costs, capitation now accounts for some reimbursement of nearly half of all primary care physicians, according to a recent report. But it lags behind with specialty physicians, with whom fee-for-service payment remains predominant. [June 1996]
ETHICS: Should Capitation's Financial Incentives Be Part of Informed Consent to Treatment?
Capitation asks doctors to shoulder financial risk for their patients' care. Capitation is defined as a flat "fee per head per time": usually dollars per member per month. Capitation dollars are revenue, which is different from income. Income is what the doctor keeps after health care services are paid for. [April 1996]
---
Our most popular topics on Managedcaremag.com
---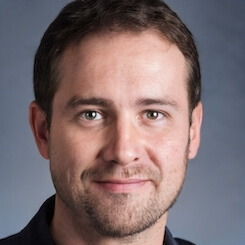 Paul Lendner ist ein praktizierender Experte im Bereich Gesundheit, Medizin und Fitness. Er schreibt bereits seit über 5 Jahren für das Managed Care Mag. Mit seinen Artikeln, die einen einzigartigen Expertenstatus nachweisen, liefert er unseren Lesern nicht nur Mehrwert, sondern auch Hilfestellung bei ihren Problemen.