Many see ACOs as the model for reform, but if provider groups dole out payment, then what roles will health plans play?
There was a time when change in the managed care world rolled eastward from California. The Golden State launched public-private initiatives, experimented with payment systems, and forged unique relationships between payers and providers.
These days, however, what is cutting edge gets tried in Massachusetts, from universal coverage to new approaches to heart treatment encouraged by the Framingham Heart Study to whatever it is that the consistently pioneering Harvard Pilgrim Health Care happens to be doing.
Provider-centric
Now, Massachusetts legislators are considering doing away with fee-for-service care and replacing it with accountable care organizations (ACOs), a provider-centric system buoyed by global capitation. The ACO model is far from a sure thing, inasmuch as it would entail more concessions from physicians, health plans, hospitals — and others. The state's Special Commission on the Health Care Payment System, which pushes ACOs, admits that they won't become the mainstay of the state's health care infrastructure for five years at least.
Still, the Congressional Budget Office — in the midst of all the attention given health reform and rising costs — recently cited ACOs as a possible money-saver. The House version of health care reform calls for a three- to five-year Medicare ACO pilot. Each ACO would be operated by a group of doctors and hospitals that would be paid by Medicare to care for all the health needs of at least 5,000 elderly or disabled people.
In addition, the Dartmouth Atlas Project is running studies. "We are working with four sites very closely, and we will have two launched by the end of this year," says Elliott Fisher, MD, who runs the project and is the nation's foremost proponent of ACOs. "We have another 50 sites across the country that have expressed an interest, and 35 have joined a learning collaborative designed to get sites ready to go in the next year or two."
Just what is being cooked up? The House definition of an ACO is malleable, to say the least, mandating that it be "a group of physicians or other physician organizational model" that meets criteria that the Department of Health and Human Services will establish.
The Massachusetts commission left the details to legislators and a new authority to be installed that will oversee the payment system. "The thing that's right about what they did is that they didn't say, We know exactly how ACOs should be structured in 2015 and that's what we're going to decide at this moment," says Peter V. Lee, executive director of national health policy for the Pacific Business Group on Health.
Global capitation
Still, for our purpose, a definition is helpful, and we'll use the one supplied by Fisher. An ACO is a provider-led company willing to be accountable for the full continuum of care for its patients. Key elements:
Legal entity (e.g. IPA, physician-hospital organization, hospital, physician group)
Willing to report performance measures
Big enough to be actuarially stable
Global capitation will be used. A report by the Dartmouth Institute for Health Policy & Clinical Practice and the Engelberg Center for Health Care Reform at Brookings Institution outlines how providers in an ACO would be paid. "Spending benchmarks must be projected with sufficient accuracy based on historical data (or other comparison groups) and savings thresholds to provide confidence that overall savings will be achieved. Sufficient measures of quality to provide evidence of improvement are also essential."
In other words, if the costs for treating the entire population of primary care patients assigned to the physicians in the ACO are expected to increase 5 percent next year in a specific geographical area, and the ACO keeps that hike to 2 percent, the providers get to keep some portion of the extra 3 percent. (See "ACOs Might Break Down Silo Walls," below.)
ACOs might break down silo walls
Treatment in an accountable care organization (ACO) would be a departure from the way things are done now, says Justine Handelman, executive director for legislative and regulatory policy at the Blue Cross & Blue Shield Association.
Say you are diagnosed with congestive heart failure. The primary care physician will run tests and then refer you to a cardiologist. "So you make an appointment with the cardiologist and basically your PCP is out of the picture at that point," says Handelman of the current traditional health care system. "You go see your cardiologist and he or she examines you, runs the same tests and says, 'I think you need to have surgery. I'm going to recommend you go see a thoracic surgeon.' You go see that thoracic surgeon. You go to the hospital and you have your surgery. Then you get discharged and your cardiologist comes and follows up with you."
All done in silos, in other words.
"Today's system mostly pays fee for service," says Handelman. "Physicians submit their claim and get paid for the service that is provided."
Paid by the episode
In an ACO, or a virtual ACO (since the countryside isn't populated with Geisinger-type delivery systems), the entire team will be paid for the episode of care, says Handelman. "They have incentives to make sure that they are not duplicating tests for the sake of duplicating. The primary care physician, cardiologist, and surgical team are all talking and coordinating and deciding what other medical conditions might be a factor. Then they have incentives to make sure they do all the right care to prevent readmissions because they know that they are getting paid a capped global fee based on the average cost of that treatment."
The care team has incentives to follow every checklist to prevent infection and error. "They think: We want to do this right so that there are not unnecessary complications that are going to cost more money because we might not get paid. If it is a complication that couldn't have been foreseen, then that's factored in and health plans aren't just going to deny the extra payment.
"But if you got a site infection because people didn't wash their hands or change tubes at the appropriate intervals, then that's a different story."
It is an entirely co-operative approach, says Handelman. "There is buy-in on everything that's being used by the entire care delivery team. It is not the health plan saying, "This is the way it is going to be. It is sitting down with the medical community and seeing what are the best guidelines and practices that we should be looking at as we move forward."
Princeton University economist Uwe Reinhardt, PhD, says that ACOs are a good idea "as ideas go." However, "it is not at all a new idea. It's the Kaiser model, the Ellwood-Enthoven model."
Jan Berger, MD, president and CEO of Health Intelligence Partners and a member of MANAGED CARE'S editorial advisory board, says, "As much as many say that this is different from old capitation models, I do not clearly see the difference. Again, it will depend on the details."
Specifics, please
Marylou Buyse, MD, president of the Massachusetts Association of Health Plans, would like to see more details as well. As far as she can tell, just as in the capitation system of old, gatekeepers will be necessary. "This will be a challenge for preferred provider organizations and self-insured plans because they don't have a gatekeeper," says Buyse. "And how will they function under an ACO model if an individual doesn't identify a primary care provider or practice? How an entity will be designated to coordinate the care and determine where payment goes is a very open question."
This will be daunting on several levels. The New York Times, reporting on Massachusetts's exploration of ACOs, points out that "Global payments are hardly a new idea, as the concept closely resembles the capitation model that incited a backlash by consumers who accused health maintenance organizations of skimping on care."
Patients will notice if ACOs actually do change how care is provided, says Jeff Goldsmith, PhD, the founder and president of the consulting company Health Futures. "To assume that the patients are going to be oblivious to this, or not be affected by the actions of the ACO, is naïve," says Goldsmith. "When someone signs up for a managed care plan there is, for better or worse, a contract with employers and employees that states what it is that they are entitled to. If none of those stipulations and conditions exist in an ACO arrangement, well then how is the ACO actually going to change anything?" (See "An Argument Against ACOs," below.)
An argument against ACOs
Jeff Goldsmith, PhD, isn't straddling the fence when it comes to accountable care organizations (ACOs) which, among other things, have been touted as a fix for Medicare. "It is the most bizarre thing to hear all of this discussion about Medicare directly contracting with provider communities that have no infrastructure — none — to change how care is provided," says Goldsmith, president of the consulting company Health Futures. "The idea that you can squash hospitals and physician communities together and expect to change practice patterns and incomes is a fantasy."
Goldsmith emphasizes that he very much respects the Dartmouth Atlas Project and Elliott Fisher, MD, the man who runs that operation and who is a main advocate of ACOs.
However, the idea that hospitals and physicians together constitute virtual organizations "is one of the silliest ideas I've ever heard in my life. In most of the places I've worked, they can't function in any meaningful way as virtual organizations."
Goldsmith collected data on a large hospital in the Sunbelt (he declines to identify it) that shows that most of the treatments and tests that patients are prescribed occur at places other than the hospital.
Bombproof
"When the ACO gets its spending targets and says, 'Oh, I want to control my cost for radiation therapy,' the radiation oncology monopoly in town is going to go, 'Oh, fine, well here is our price. Meet it or go pound sand,'" Goldsmith says. "A lot of the clinicians that you want to be influencing are in bombproof economic positions. This is something which, if you are sitting up at Dartmouth, you don't get."
However, the main reason ACOs won't work in most places is what Goldsmith describes as a "thundering absence of collegiality" among doctors today. "Where did IPAs succeed?" he asks. "They succeeded where there was strong medical leadership and physicians were willing to delegate responsibility for making difficult choices about rates and utilization control to a group of their colleagues. It is really the medical directorate and board at that IPA where the hard stuff goes on.
"And if you haven't reached the point in a medical community where people are willing to trust that medical director and board to determine what is fair and the negotiating process and all the rest of it, you don't get anywhere. My point is that most physician communities are really more like coral reefs than they are like sentient beings. They are like a colorful ecology."
Maybe it will be different this time, says Justine Handelman, executive director for legislative and regulatory policy at the Blue Cross & Blue Shield Association. "What we realized from back in the 1990s and capitation is that you really do need to bring the providers on board and work with them on what makes sense."
Higher level
It is "sort of back to the capitation model, but at a higher level," says Ronald A. Paulus, MD, MBA, executive vice president for clinical operations and chief innovation officer at Geisinger Health System. "I think what we found is that it is not just being at financial risk; it is about the collaboration and partnership between the plan and the delivery system."
If ACOs are to be globally capitated, then the question arises: Just where do health plans fit? "In most places, I would suspect that the big boys would develop new ways of contracting effectively with ACOs," says Fisher. "Massachusetts is the example here. The need for the big insurers to play along is that they can provide data and manage the insurance risk — as well as make it possible for bills to be paid when people travel. The big insurers could also help structure benefits so that incentives for patients are part of the equation. Medicare could be a payer just like any other, with a global payment or shared savings approach for the ACOs. Medicaid too."
Goldsmith can't see it. If Fisher is the ACOs' champion, then Goldsmith is probably its most vocal critic. Goldsmith doesn't like ACOs for many reasons, not least of which is what he sees as the lack of a clearly defined role for health plans.
"To dismiss the fact that health plans are fundamentally in the risk-managing business, and to ignore 35 years worth of institutional learning and just have Medicare go directly to, in effect, capitating provider communities, just raises a whole bunch of policy and, frankly, common sense questions," says Goldsmith.
He adds that risk-sharing arrangements that have worked, such as Health Care Partners Medical Group in Los Angeles, required "a degree of collaboration and thoughtfulness that you just can't plunk down on Salem, Ore., like some alien spacecraft."
Buyse acknowledges that the role of insurers in an ACO world seems vague right now, but she points out that the Special Commission on the Health Care Payment System took care in its report to state that ACOs should not bear insurance risk. That leaves an opening for insurers to play a critical role in the development and ongoing financial wellbeing of ACOs, she believes.
In addition, ACOs will need plenty of data. "Health plans are in a much better position to be able to capture such information on larger populations than any individual ACO will be in," says Buyse. "Collaboration and data sharing between physicians and providers within the ACO will be necessary so that we can avoid multiple administrative build-outs across providers that duplicate what health plans are already doing."
"Health plans," Lee says, "are very likely in most cases to be the organizers of the payment systems for the ACOs. They will be providing the glue that will hold ACOs together."
That's if they decide to get together. Buyse thinks that "not all physicians and hospitals will be able to join a model ACO or would be interested in being part of an integrated system."
Fisher noted that an ACO needs to be big enough to be actuarially stable, a necessary foundation for capitation. "I think what Geisinger found is that it is not just about financial risk," says Paulus. "It is about the collaboration and partnership between the plan and the delivery system."
Financial responsibility
Fisher says that Geisinger qualifies as an ACO and Paulus understands why. "We've found that the area where we both provide the insurance and therefore have the financial responsibility and provide most of the care — i.e., we can influence the clinical workflows and delivery to the greatest extent possible — is where we can make the biggest impact and do the most interesting things," says Paulus. Those interesting things will do a lot to champion the ACO model. For instance, the local daily newspaper in Columbia County, Pa., the Press Enterprise, recently reported that teachers in the Central Columbia School District would see their average annual salary jump by $7,000 under a new three-year contract.
"Back in April, Central was predicting a big rise in insurance premiums," the Press Enterprise reported on July 26. "To lower costs, the district switched from Capital Blue Cross to Geisinger Health Plan for all employees…. While other school districts are facing 7 to 8 percent increases in insurance costs, Central is dealing with just a 2.5 percent increase…"
Things don't happen magically at Geisinger because it is an integrated delivery system, says Paulus. "We spent a lot of time and energy trying to figure out how we can better align incentives to do the right thing and ensure that people, along the course of delivering that right thing, actually get rewarded and not penalized."
MBAs welcome
Most hospital/physician partnerships that have been successful have very strong business infrastructure, says Berger. ACOs will have to be stocked with MBAs. She cites Partners in Care, an 850-physician medical group in New Jersey. "They have businesspeople who have partnered with their medical people to make that work," says Berger. "Now a Cleveland Clinic, a Mayo Clinic, they have all done that as well."
In addition, ACOs will need to take a new approach to DM vendors, says Berger.
"Disease management companies have always looked to partner with physicians. Physicians wanted little to do with that." Now, however, the DM vendors seem to be making headway with new pitches. "The DM population health management companies say we really do want to be part of the medical home, or accountable care organizations, because we do have most of the infrastructure that many physician groups may not."
Technology is vital because it allows the care coordination game plan to "travel with the patient," says Berger. "Capture all the care knowledge: what the doctor did, what the nurse practitioner did. All the care."
Reinhardt believes that the ACO model is worth a try. "It may fly, once Americans get desperate enough about health care costs," he says. "I personally believe that it will take another five years. Then Americans will really be desperate."
It won't fly before it walks, says Buyse. "Today in Massachusetts, only about 20 percent of hospitals and physicians practice in anything like an integrated system. The infrastructure, the skill set, the experience, the technology to really understand how to run an ACO would be a challenge for the current delivery system."
There is something even more pertinent going on, however. Or not going on. If the ACO is such a good idea, how come the health system isn't evolving in that direction?
"Frankly, there is nothing about an ACO that requires legislation," says Buyse. "If the delivery system here in Massachusetts wanted to be organized that way, it could do so now. The fact that you need legislation to push it in this direction shows that this is not necessarily something that the delivery system is naturally organized around or is designed to work with."
Managing Editor Frank Diamond can be reached at FDiamond@ManagedCareMag.com
For further reading
"Fostering Accountable Health Care: Moving Forward In Medicare," January 2009. Health Affairs. Available at: http://content.healthaffairs.org/cgi/content/abstract/hlthaff.28.2.w219
"Reforming Provider Payment: Moving Toward Accountability for Quality and Value," March 2009. Dartmouth Institute for Health Policy & Clinical Practice, and the Engelberg Center for Health Care Reform at Brookings. Issue Brief. Available at: http://www.brookings.edu/events/2009/0311_aco.aspx
"Recommendations of the Special Commission on the Health Care Payment System," July 16, 2009. Special Commission on the Health Care Payment System. Available at: http://www.mass.gov/Eeohhs2/docs/dhcfp/pc/Final_Report/Final_Report.pdf
"Reforming the Delivery System," June 2008. Report to Congress by the Medicare Payment Advisory Commission. Available at: http://www.medpac.gov/documents/Jun08_EntireReport.pdf.
Hackbarth G, Reischauer R, Mutti A. Collective accountability for medical care — toward bundled Medicare payments. 2008. N Engl J Med. 359(1):3-5.
"Budget Options Volume 1: Health Care," December 2008. Congressional Budget Office. Available at: http://www.cbo.gov/doc.cfm?index=9925
Costs hospitals don't control could sink ACOs
ACOs won't be able to control costs unless they can control the tests and procedures that doctors routinely order. Unfortunately, those services are often performed outside the hospital, says the futurist Jeff Goldsmith, PhD. He looked at data at a large hospital in the Sunbelt in 2007. "If there is one anesthesia group in town, you pay it what it feels you owe or you don't have any anesthesia services. It is just that simple."
'Xanadu Health System' doesn't perform many outpatient services
••% of revenue going to Xanadu (pseudonym)
• % of revenue going to physicians and freestanding providers
Source: Health Futures
CBO sees some potential
In a December 2008 report titled "Budget Options Volume 1: Health Care," the Congressional Budget Office presented "115 options for reducing … federal spending on health care, altering federal health care programs, and making substantive changes to the nation's health insurance system." It found that some of the options actually increased spending.
One of the options to reduce costs in Medicare is what the CBO called a bonus-eligible organization (BEO), which the agency said "is similar to the accountable care organization models proposed by some researchers."
$5.3 billion saved
The CBO concluded that "In estimating the budgetary effects of this option, [we] assumed that approximately 20 percent of FFS Medicare beneficiaries would be assigned to PCPs participating in a BEO by 2014, and 40 percent would be assigned by 2019. This option would reduce Medicare spending by an estimated … $5.3 billion over the 2010-2019 period."
Included are arguments pro and con. For instance, "If this option was implemented, providers would have incentives to develop coordinated systems for delivering care and would be rewarded to the extent that those activities reduced beneficiaries' overall spending."
On the other hand, "providers participating in a BEO might object to their remuneration being tied to decisions made by patients (for instance, their deciding to see a specialist outside of a BEO), which they might feel are beyond their control."
Difference between ACOs and medical homes
The terms are often used synonymously but they are not the same, says Elliott Fisher, MD, professor of medicine and community and family medicine, and director of population health and policy at the Dartmouth Institute for Health Care Policy and Clinical Practice. He is considered the nation's biggest proponent of the accountable care organization model.
A medical home is a clinical setting designed to improve care coordination, particularly for people with multiple chronic conditions. It gives additional payments to primary care physicians who establish practices that meet the criteria. The criteria vary (there are differences, for instance, between NCQA criteria and those used in some pilots), but most include ensuring 24-hour access, use of electronic or other methods to maintain patient registries, and care coordination. There are generally no rewards for reducing overall costs and no true accountability for what happens outside the physician's office. The Medicare Payment Advisory Commission has characterized a medical home as "a clinical setting that serves as a central resource for a patient's ongoing medical care."
In Colorado, WellPoint, UnitedHealthcare, Cigna, Aetna, Humana, and the state's Medicaid program launched a medical home pilot on May 1. Physicians are paid both on a fee-for-service basis and with a per-member, per-month fee set by individual insurers.
ACOs are integrated delivery systems that are globally capitated to control the cost and quality of care for a population of patients. MedPAC says: "This concept could complement medical homes, which in some cases may be too small to support full accountability, and hospital-physician bundling, which creates no incentive to control the volume of initial admissions."
"The idea that you can squash hospitals and physician communities together and expect to change practice patterns and incomes is a fantasy," says the futurist Jeff Goldsmith.
Meetings
| | | |
| --- | --- | --- |
| 7th Health Plan Innovation Summit on Consumerism | Orlando, FL | February 25–26, 2015 |
| 3rd Annual Summit to Improve Adherence and Enhance Patient Engagement | Philadelphia, PA | March 9–10, 2015 |
| Value-Added Solutions for Enhanced Customer Experience | Philadelphia, PA | March 9, 2015 |
| National Healthcare CNO Summit 2015 | Atlanta, GA | March 9–10, 2015 |
---
Our most popular topics on Managedcaremag.com
---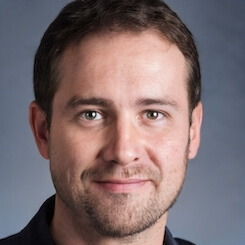 Paul Lendner ist ein praktizierender Experte im Bereich Gesundheit, Medizin und Fitness. Er schreibt bereits seit über 5 Jahren für das Managed Care Mag. Mit seinen Artikeln, die einen einzigartigen Expertenstatus nachweisen, liefert er unseren Lesern nicht nur Mehrwert, sondern auch Hilfestellung bei ihren Problemen.