In their relationships with vendors, employers all too often don't set expectations for levels of service, adequacy of reports, or how performance will be measured.
They are often left with the performance deemed appropriate by the vendor, which may not satisfy them or meet the needs of their employees. Warren Buffet once noted, "Price is what you pay, value is what you get." While he may not have been talking specifically about purchasing health care benefits, I think he would agree that employers need to focus not only on price, but on performance and value.
Employers waste millions of dollars on wellness and prevention programs that get little participation. Many purchasers have no idea how many employees are engaged, nor do they know if the programs achieved their goals. This leads to non-renewals of relationships and reluctance by financial officers to support future benefit or wellness activities.
Employers could avoid a lot of frustration, disappointment, and unnecessary costs if they would approach the purchasing of health benefits and services in much the same way that they purchase raw materials for their core products. With employers setting their expectations and defining performance criteria early on, their health plans, wellness firms, health care providers, pharmacy benefit managers, and others that support their worksite health benefits and activities would have the knowledge to design and resource their efforts appropriately.
One approach that has been catching on among employers is hosting "vendor summits," meetings where all of an employer's partners can learn how the employer wants the vendors to work together and the employer can set the expectations for their relationship. This can reduce overlapping services and help the vendors understand the employer's bigger picture. Many employers are interested in having a more integrated understanding of what their data sources are telling them.
Collaboration of vendors is critical; reluctance to share data is unacceptable.
Before this can be accomplished, however, employers need to ensure that they have the necessary data to make smart decisions, set expectations, and measure results. One initiative my organization, the Midwest Business Group on Health, has developed in this vein to help employers understand their data is the Midwest Health Strategy Project. As a result of this effort, employers are able to identify external and internal sources of data on the health of their populations. This enables them to identify areas needing targeted programs and to better align health promotion and prevention strategies with their medical and pharmaceutical plans and with other benefits such as disability and workers' compensation.
Another way to create and set expectations is for purchasers that share a common health plan, PBM, or provider to not only share information and experiences, but to communicate as a collective group to the vendor on areas of concern or improvement.
An example of this is the BlueCross BlueShield User Group, led by the Midwest Business Group on Health, which brings together employers of different sizes and industries to exchange ideas and to work more closely with their health plans to learn about and identify what's working and what's not working. A user group run by an outside, objective organization can be a real benefit and sounding board for a health plan or other vendor.
One initiative that fosters collaboration is eValue8, an annual survey and evaluation used by health care purchasers to assess and manage the quality and efficiency of America's health plans. The program involves collaboration among the National Business Coalition on Health (the organization that developed it); the regional coalitions that manage it; the employers that use it; and the health plans that accept the challenge of accountability and motivation within their networks of doctors and hospitals.
The dialogue between health plan and customer leads to improvements in the plan's structure, process, and outcomes, and helps to answer the critical question: What are plans doing to improve quality and value?
It's no longer sufficient for the purchaser and the vendor to begin to understand each other during the course of an engagement. Employers don't want to have short-term relationships that result in changing vendors frequently and disrupting their populations.
They want to foster long-term relationships. This requires the vendor to ask, "What are your expectations and how can we work together to meet them?"
At the end of the day employers want their vendors to be partners. To do this, they must first understand their populations and then communicate their needs to ensure that they are receiving value and, ultimately, healthier employees for their health care dollars.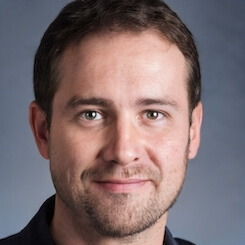 Paul Lendner ist ein praktizierender Experte im Bereich Gesundheit, Medizin und Fitness. Er schreibt bereits seit über 5 Jahren für das Managed Care Mag. Mit seinen Artikeln, die einen einzigartigen Expertenstatus nachweisen, liefert er unseren Lesern nicht nur Mehrwert, sondern auch Hilfestellung bei ihren Problemen.