Underserved patients haven't benefitted, researchers conclude
The 340B Drug Pricing Program, a 25-year-old discount plan aimed at boosting resources for hospitals treating low-income patients, has not delivered on its promise to enhance care for the needy, according to research from Harvard Medical School and the NYU School of Medicine.
The federal program was designed to provide discounted drugs to hospitals that treat many low-income patients under the premise that generating surplus revenue would give these hospitals the financial resources to improve care for their most vulnerable. However, eligible hospitals have not used the financial windfalls from the program in ways that have clearly benefitted underserved patients, according to results of the study published January 24 in The New England Journal of Medicine.
To qualify for the drug-discount program, a hospital must meet several criteria, chief among them the provision of care to a sufficient proportion of low-income patients. In their analysis, the researchers compared outcomes across acute-care hospitals just above and below that eligibility threshold. They found that participating hospitals administered more of the lucrative intravenous and injectable drugs available under the program and treated more Medicare patients in two specialties that use those drugs frequently—hematology-oncology and ophthalmology.
Moreover, these increases were driven by eligible hospitals acquiring practices and hiring more physicians in these specialties, particularly those serving more affluent communities, as the proportion of low-income patients treated by the hospitals actually fell as a result of the program.
"We found evidence of hospitals behaving in ways that would generate profits, by building their outpatient capacity to administer drugs," said first author Sunita Desai, an assistant professor in the Department of Population Health at the NYU School of Medicine and a former Seidman Fellow in the Harvard Medical School Department of Health Care Policy. "But we did not see any evidence that hospitals are investing those profits in safety net clinics, expanding access to care for low-income Medicare patients, or improving mortality in their local communities as the program intends."
Researchers say their findings paint a picture of good intentions handicapped by poor policy design and lack of oversight.
"This is a case of incentives dominating intentions," said senior author J. Michael McWilliams, professor of health care policy at Harvard Medical School and a practicing general internist at Brigham and Women's Hospital. "Expanding resources to care for the underserved is a laudable goal. We need policies that achieve that goal more directly, without distorting incentives to provide drugs and without relying on hospitals to subsidize care for low-income patients when they are given no incentive to do so."
Despite the program's longevity and despite the fact that nearly half of hospitals participate, there has been little oversight and limited analysis of its impact. Researchers, payers, and policy experts have long wondered whether the program is achieving its original intent to help fund better care for low-income patients.
The newly published study offers long-overdue insight into those questions.
To find out, the researchers looked at general acute-care hospitals across five years and focused on specialties that frequently administer outpatient intravenous and injectable drugs covered by the program, such as chemotherapy drugs. When administered in hospital-owned, outpatient facilities, hospitals are reimbursed for these drugs by insurers at the usual rates and therefore profit substantially from being able to purchase the drugs at steeply discounted prices. Hospitals eligible for the discounts administered more drugs and increased their outpatient capacity for administering them by acquiring oncology practices and/or hiring more oncologists at hospital outpatient facilities.
"Hospital-physician consolidation has been an ongoing trend," Desai said. "And we know from prior research that consolidation has been associated with higher health care prices and spending without clear improvements in care quality so far."
Contrary to the intent of the program, the analysis showed that participating hospitals did not integrate with or invest in community health centers that serve low-income patients, increase levels of staffing or spending at health centers, admit more low-income patients, or improve quality in ways that would lower mortality rates in surrounding low-income communities—at least to the extent of what the researchers could tell from the data.
The researchers could not rule out the possibility that critical-access hospitals, which they did not study, or some general hospitals that serve very high proportions of low-income patients might have devoted more of the surplus revenue to disadvantaged groups, but the behavior of the hospitals that could be studied was exactly what would be expected from the 340B program incentives.
Source: Harvard Medical School; January 24, 2018.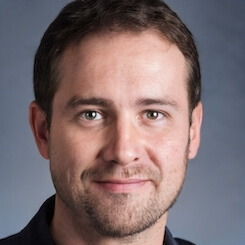 Paul Lendner ist ein praktizierender Experte im Bereich Gesundheit, Medizin und Fitness. Er schreibt bereits seit über 5 Jahren für das Managed Care Mag. Mit seinen Artikeln, die einen einzigartigen Expertenstatus nachweisen, liefert er unseren Lesern nicht nur Mehrwert, sondern auch Hilfestellung bei ihren Problemen.