More vendors are turning to the Internet to expand the reach of programs. Cutting-edge technology helps patients help themselves.
As with any dynamic business, disease management is changing as it grows, relying more and more on the Internet as a tool to help lower the costs of caring for the chronically ill. While year 2000 saw about $360 million spent on DM, health plans in 2001 will probably pony up about $510 million, according to the Disease Management Association of America (DMAA), the field's three-year-old trade association.
DM companies are learning more about spinning their healthy ways online, where the same doses of extra care can be delivered at a fraction of the cost. Often, Web technology can reinforce some of the functions of case managers. However, warns Al Lewis, executive director of the Disease Management Purchasing Consortium, a good tool should not be mistaken for a system.
"Online access is a great supplement, but a poor replacement for DM," says Lewis. "You still need health care professionals to back up the technology."
Mass customization
Still, the Internet, e-mail, and in-home gizmos that tap ordinary telephone lines add a new element to the delivery of health care. Despite the recent dot-com meltdowns, people and physicians are still signing on to the Internet in record numbers.
Says David Nash, M.D., associate dean of Jefferson Medical College in Philadelphia and editor of the book Connecting With the New Health Care Consumer: "The appeal of online DM is the mass customization of clinical information. About 200 DM companies currently ply their trade. And, tellingly, most can connect with their patients online."
DM gained a bad-boy reputation in the late '80s when the field consisted only of sending pricey newsletters and other patient information mailings to certain health plan members every quarter.
"That did not work," says Wells Shoemaker, M.D., chief medical director of Physicians Medical Group (PMG) in Santa Cruz, Calif. "For DM to be effective, somebody must actively check on and contact patients when their vitals start going south."
Leading the list of health woes better controlled by online efforts is congestive heart failure.
"Controlling CHF symptoms provides an almost immediate payback for managed care companies," says Shoemaker.
According to the Centers for Disease Control, congestive heart failure is the leading cause of hospital admissions for people over 65. Yearly, $30 billion is spent treating the disorder.
Studies show how the Internet can help. For one year, PMG studied 69 elderly people (average age: 79) with moderate to severe CHF. One group was wired and entered their vitals daily on a Web site operated by LifeMasters Supported SelfCare of Newport Beach, Calif.
Another group used a touch-tone phone to enter their vitals or speak with a nurse. A third (control) group received traditional care. When researchers crunched the numbers, the phone group had nearly twice the rate of hospitalization and 73 percent more inpatient days than the Web group. Claims for each patient in the control group increased by $3,600 over the previous year.
Reduced ER visits
Another small study, this one at the University of Massachusetts Memorial Medical Center in Boston, gave 29 moderate-to-severe CHF patients a special scale, blood pressure cuff, and heart rhythm monitor developed by Agilent Interactive Healthcare Services for CHF to measure and transmit their vitals each day to a distant nursing station where software flags weight and blood pressure increases.
If there was a sudden change, the patient received a phone call if he or she was supposed to increase or decrease diuretics. An 18-month study revealed that the wired subjects reduced their emergency room visits by 88 percent while slashing their hospital admissions 92 percent.
John Hoggle, CEO of Heart Alert near Atlanta, gave pilot groups a scale and blood pressure cuff that plugs into an ordinary phone line jack to test 25 patients. A 95-percent reduction in hospitalization rates, compared to a control group, was what Hoggle found.
"A part of what is driving online DM is the evolution of the electronic medical record," says Jim Coffman of Cybernet, the Ann Arbor, Mich., company that produces the $250 smart box used in the Heart Alert tests.
"Computerization in health care is far behind, compared to the banking or manufacturing industries," says Dick Hodach, M.D., medical director of Accordant in Greensboro, N.C. "All the data in scattered medical records will one day become combined into one electronic record for everybody."
Accordant has contracts with about a dozen managed care companies to control about 15 chronic diseases online.
"We've found the Internet is an excellent way to save physician and nurse time in explaining how to treat various conditions," says Hodach. "Altogether, online DM programs have resulted in a consistent 40 percent reduction in hospitalization rates."
According to the DMAA's Lewis, good DM Web sites should first take a health assessment and be as interactive as possible. That means sending e-mail reminders about taking meds and recording vitals. A nurse or other health professional should be easily reachable on the phone and, for people who don't or won't use computers, patients should also be able to report their vitals via a touch-tone phone.
One stumbling block is physician acceptance. For instance, Accordant surveyed its physicians and found that only 68 percent have access to the Internet. On the other hand, PMG researchers in California found that 90 percent of its CHF test group had never used a computer but started eagerly.
In asthma management, a reduction in ER use is a quality-of-life, as well as a cost-control, question. For diabetics, DM companies closely eye the patient's blood sugar and cholesterol levels. They apply various strategies and supply some home-based monitoring devices.
Health plan members benefit because they feel better, enjoy life more, take fewer sick days, and see fewer copayment bills. Most health plans don't do disease management themselves because it is "enormously complicated," says Lewis. "Moreover, your customers' lives are threatened if it's done wrong."
Some companies have picked up the pace of online medicine by installing special gizmos and gadgets in patients' homes that plug into ordinary telephone jacks, sometimes hook up to personal computers, and automatically send health measurements to the DM vendors.
Then, physicians, nurses, and others with one or even two passwords can log on to look for warnings. Many providers, with HIPAA privacy requirements in mind, use the same encrypted technology used in wire transfers between banks.
First Health of Downers Grove, Ill., offers electronic office visits to members enrolled in DM programs, says the company's national medical director, Scott Smith, M.D., M.P.H.
Patients and physicians must already know one another, and the patient must initiate the e-mail. The physician is reimbursed $25. A typical exchange might involve a diabetic asking his physician how to better treat a foot ulcer.
With two other institutions, East Carolina University in Greenville, N.C., studied 10 women who suffered from pregnancy-induced hypertension. Physicians' worst fear then becomes premature delivery that saddles the baby with continuing, expensive ailments. Often, patients with this disorder are admitted to the hospital from the time of diagnosis until delivery — an extremely expensive proposition.
In one trial, the women were ordered to take bed rest in their own homes. A computer was placed in the home enabling a video visit with a nurse several times a week. The computer connects through a phone line. An associated device measures the expectant mothers' blood pressure and transmits prenatal measurements, including fetal heart tones.
Vital signs were recorded twice daily and transmitted to the home care agency. Study results? Researchers found they could safely avert 187 hospital days, saving about $101,000 in medical bills, according to Angela Still, R.N., a perinatal clinical nurse specialist at the University Health Systems of Eastern Carolina.
Three groups
In another study, conducted by Emory University's School of Health and the Shepherd Center, 100 patients with spinal cord injuries, discharged from Shepherd, were divided at random into three groups:
Standard discharge, which included a follow-up, out-patient clinic visit eight weeks after being released;
Weekly calls from a rehab R.N. for eight weeks following discharge; and
Weekly videoconference with a rehab R.N. for eight weeks following discharge. At discharge, the patient was given an Aviva computer that transmits sound and video by telephone but has no keyboard.
Of the latter group, 50 percent were back to work within one year. Usually in the U.S., only 23 percent of spinal cord injury patients are back to work within five years. Also, the video conference group showed fewer hospitalizations and ER visits in the year following discharge than the other two groups.
Another health care problem that creates huge costs can be overcome with an electronic medication dispensing system linked by phone lines to a distant but all-seeing health center.
"Statistics reveal that when people must take four or more medications daily, they tend to lose count, get confused, or forget altogether," says Ralph Kirk, CEO and president of Healthcom in Sullivan, Ill.
Thus, only 40 percent of that group follow doctors' orders and take all their medications on time. That usually leads to worsening of their conditions, missed work, more time in hospitals, and yet more expense to cure more advanced illnesses.
So Healthcom developed an at-home electronic medication dispensing system. The system not only reminds patients when it's time to take their medications and dispenses the medication for them, but it can also alert family, friends, or nurse if the patient is missing medication doses, says Kirk.
The dispenser "speaks" to the patient, in a clear, recorded voice, and flashes a light when it's time for medication.
The patient pushes a button on the dispenser and a plastic cup containing the dosage is dispensed. If this button is not pushed after 45 minutes of voice reminders, the system notifies a 24-hour, health-and-wellness center where trained people can talk with the patient through a microphone/speaker built into the system, says Kirk.
"If problems are detected that are preventing the patient from taking the meds correctly, the family or the patient's home-care provider can be notified," says Kirk.
The system sends in a report every day detailing the times that medications are taken, if any are missed, and how many are left in the dispenser.
"The system also contains a personal emergency response pendant, so that if the patient should have a fall, heart attack, or other emergency, he can push the button on his pendant," says Kirk. "This will allow him to notify the people in the 24-hour center and obtain quick assistance." The system costs approximately $89 per month per patient.
Glucose readings on the road
The next big buzz in disease management is wireless gizmos that free you from your desktop PC.
Imetrikus, in Carlsbad, Calif., has developed a system that allows readings from any glucose monitor with a cable connection to be uploaded to a computer and then to the patient's health record. Other systems work on personal digital assistants and mobile phones that connect to the Web.
Thus, one patient/pitchman for Imetrikus, a 62-year-old retiree from Auburn, Wash., was fitted with an insulin pump but nonetheless travels the land in a motor home with his wife.
He tests his blood glucose eight times daily and transmits the readings with a PDA to a Web site where his doctor reads it. The nomad-like retiree also maintains his health by bringing up that Web site where all his medical information has been conveniently converted into read-at-a-glance bar graphs and pie charts.
Maybe that's what they meant by "information superhighway."
---
Our most popular topics on Managedcaremag.com
---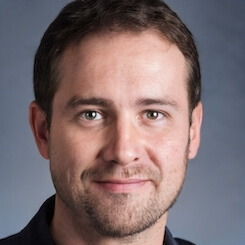 Paul Lendner ist ein praktizierender Experte im Bereich Gesundheit, Medizin und Fitness. Er schreibt bereits seit über 5 Jahren für das Managed Care Mag. Mit seinen Artikeln, die einen einzigartigen Expertenstatus nachweisen, liefert er unseren Lesern nicht nur Mehrwert, sondern auch Hilfestellung bei ihren Problemen.