Association health plans provide a simple lesson on the wide political divide over the direction of health care reform.
Jim Talent was mad. It was two years ago, and Talent — a member of the U.S. House of Representatives and a rising star in the Republican party — was trenchantly defending his new policy initiative for association health plans.
"Small businesses want to provide the same high-quality health care that large businesses can, yet cannot take advantage of the economies of scale that big businesses can," he declared to the House Committee on Small Business. AHPs were the answer, he asserted, pausing to take a punch at a critical report on AHPs from the nonpartisan Congressional Budget Office. The CBO's conclusion that AHPs would lead to little significant increase in health care coverage, he said, "is an insult to the intelligence of small business."
On Nov. 5, Talent's days of playing defense on health care started drawing to a rapid close. On Election Day, he squeaked past Democrat Jean Carnahan to win the Senate seat in Missouri and played a big role in placing Republicans firmly in control of Congress.
As the White House set its sights on Iraq and the war on terrorism during much of the fall, the debate over health care was shoved to the sidelines. But once the new Congress is sworn in, Republicans are expected to give their quick blessing to AHPs. And there's widespread anticipation that other Bush initiatives — such as loosening up the restrictions on medical savings accounts, allowing annual rollovers of unspent funds in flexible savings accounts, capping malpractice liability, and sharing drug expenses for the elderly — will find little effective opposition from a Democratic party in turmoil.
"Certainly, Republicans on the hill are extremely grateful to the president for the outcome of this election, and I think they'll rally around the president and what he wants," says Greg Scandlen, a senior fellow for the National Center for Policy Analysis (NCPA). Fresh from a meeting with White House political czar Karl Rove, Scandlen says the administration will line up its reform initiatives — with tax credits, AHPs, and an MSA touch-up at the top of the list — and get them ready to roll early this year.
Even with a Republican majority in the Senate, it takes 60 votes to push legislative packages. Scandlen thinks it's a relatively safe bet that enough Democrats will support Bush's health plan to put an end to the squabbling.
Not so fast, say opponents.
"I think the first issue here is, 'Will the administration seek pragmatic approaches — or will it simply promote ideology and partisanship?'" says Ron Pollack, executive director of Families USA and a frequent critic of Bush initiatives. If it's the latter, says Pollack, look for more resistance from Democrats, who will look ahead to 2004 for their opportunity to control the agenda.
Premise of AHPs
The Bush agenda for health care concentrates on tax incentives that encourage marketplace solutions to the problems of tens of millions of Americans who struggle to pay for health care.
Critics charge it's also a recipe for reducing standards, shortchanging people in need, and dividing the population into an insured group of younger, wealthier, healthier people and an uninsured set of older, poorer, unhealthier people.
Association health plans provide a simple lesson on the wide political divide over the direction of health care reform.
AHPs are equipped with the kind of good intentions that make them an easy sell for the Republicans. AHPs would let small businesses buy insurance for their employees through a business or professional association. By leveraging their numbers, employers could buy insurance at a more reasonable rate — opening the way to providing coverage for lower-paid workers, who often find themselves among the more than 40 million Americans without health insurance.
From the business perspective, there are some definite advantages to AHPs. By operating under federal regulation, AHPs can position themselves to skirt the bulk of the hundreds of state mandates and other rules — often passed with the enthusiastic backing of state legislators eager to engineer insurance packages.
Critics, however, charge that AHPs will become so attractive that they will actually cannibalize workers already getting better coverage than is required by law.
Much of the ammunition that detractors fire at AHPs was supplied by that January 2000 CBO report that raised Talent's dander. According to the CBO, companies that already buy insurance will migrate to AHPs, forcing up the rates of those left in the traditional small-employer market. Many of those employers will be unable to buy the higher-priced packages, forcing them to drop coverage entirely and creating a whole new group of uninsured workers.
Mandate-rich states that strap insurers to the most rigid standards would see the greatest shift, according to the CBO. As companies scramble out of the traditional market, there would be an even greater tendency for insurance to be priced out of the range of anyone left in it.
"States that have imposed relatively strict premium-compression rules would be likely to attract more of the new plans than states that allow insurers to charge a wider range of premiums," the CBO stated.
In other words, the CBO's view is that AHPs would lead to only a marginal decline in the number of uninsured and leave most people enrolled in the new AHPs with significantly reduced benefits.
That view, though, isn't likely to hold sway once the 108th Congress is sworn in. In Bush's view, which the NCPA has endorsed, AHPs would immediately deliver lower-cost insurance to the businesses that have the hardest time providing it. AHPs will not only escape most of the rigors of state laws, they'll cost much less to administer, says Scandlen. The result: Low-priced, effective coverage that will be within reach of small businesses that can't afford now to insure workers and their families.
That view has won the enthusiastic support of a long list of business groups, ranging from the American Association of Health Plans to the National Federation of Independent Business.
Rest of the agenda
Bush also wants to relax the rules governing medical savings accounts, in which individuals can set aside tax-sheltered funds to pay for health care expenses not covered by insurance. Bush wants to reduce the deductibles on MSAs and let health plans cover the expenses of preventive care without it counting against the deductible. And he wants to make MSAs permanent, rather than provisional.
Bush also is calling for MSAs to expand beyond small businesses, allowing all companies to offer them. By broadening MSAs' scope, say supporters, they become more attractive to less-healthy workers looking for more options.
Also, the Department of Health and Human Services wants to bolster Medicare+Choice funding, working on the assumption that a reinvigorated, competitive managed Medicare market can provide expanded services to the elderly beyond what traditional Medicare entitles them to. Meanwhile, drug-discount plans continue to be encouraged while Bush endorses Republican efforts to provide a shared-cost approach on prescription drugs with elderly Medicare recipients.
The administration's drug plan is decidedly less generous than the Democratic version, but in the brave new world of Republican control of Congress and the White House, advocates say that the Bush style of modest pro-business reform will emerge as the dominant force in health care legislation for at least the next two years.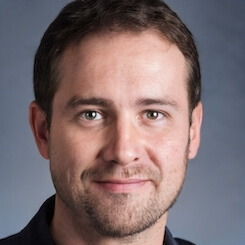 Paul Lendner ist ein praktizierender Experte im Bereich Gesundheit, Medizin und Fitness. Er schreibt bereits seit über 5 Jahren für das Managed Care Mag. Mit seinen Artikeln, die einen einzigartigen Expertenstatus nachweisen, liefert er unseren Lesern nicht nur Mehrwert, sondern auch Hilfestellung bei ihren Problemen.