For this condition that is largely confined to the Medicare population, a new treatment is now available
MANAGED CARE 

September

 

2011

. ©MediMedia USA
For this condition that is largely confined to the Medicare population, a new treatment is now available
Thomas Morrow, MD
Most people reading this column probably have never seriously discussed fecal incontinence. Although FI may be a subject of jokes and gross stories when it involves babies or Montezuma's revenge, it is seldom discussed outside of dealing with a nursing home patient. FI is actually not much of a problem for most people until after retirement age, but in the Medicare age group, one reference noted a prevalence of 12 percent in community-dwelling patients.
It is amazing that a normally functioning rectum and anus can allow passage of a gas but hold back liquid and solids until just the right time and place. But what happens when someone becomes incontinent of fecal matter?
A medical workup is done to rule out serious conditions. Rectal continence is a complex condition controlled by a variety of neurologic pathways and anatomic structures. Common diagnoses include chronic constipation, diarrhea, muscle damage, loss of storage capacity, prior surgery, rectal cancer, and prolapse of the colon. Many cases are described as idiopathic, meaning that no cause has been identified.
Measuring tools
Clinicians have actually developed measuring tools to gauge the severity of FI. The Cleveland Clinic Florida Incontinence Score (CCFIS) and the Fecal Incontinence Quality of Life (FIQL) scale have been developed to measure the degree of fecal incontinence and its effect on quality of life. These validated scales are used to evaluate clinical trials for new therapies.
Several treatments
General treatments consist of normalizing the stool consistency with diet and fiber and of using antimotility medications. Often, sphincter exercises and biofeedback are prescribed if no definitive medical therapy can correct the condition. For some cases, a surgical procedure is used to correct a fissure, correct hemorrhoid conditions, excise a malignancy, or correct damage brought on by childbirth. But beyond these examples, there are few easy fixes.
It is thought that some causes are due to the inability of the rectal sphincter to exert enough force to hold the stool in the rectum. Taking a lead from studies done in infants with ureteral reflux, researchers pondered whether the addition of a bulking agent around the anal sphincter might help patients achieve continence.
A device named Deflux was approved several years ago for the treatment of reflux in infants prone to kidney infections because of an incompetent valve at the ureteral-bladder junction. By injecting a nonallergenic bulking agent near the base of the ureter, pediatric urologists were able to treat this life-threatening disorder without having to resort to an abdominal surgical procedure. The company that developed Deflux has just received approval for a similar bulking agent for the treatment of fecal incontinence.
Named Solesta, this device consists of dextranomer microspheres 50 mg/mL and stabilized hyaluronate 15 mg/mL in phosphate-buffered 0.9 percent sodium chloride solution. Both the dextranomer and the sodium hyaluronate are biosynthesized from nonanimal sources. Solesta is indicated for the treatment of fecal incontinence in patients ages 18 and older who have failed conservative therapy (e.g., diet, fiber therapy, antimotility medications).
Solesta is considered a device, as it is not a drug, despite being inserted using a needle and syringe. It is injected into the deep submucosal layer of tissue in the proximal part of the high pressure zone of the anal canal about 5 mm from the dentate line, a visible anatomic landmark in the anal canal. It is injected in each of four quadrants during each treatment session, essentially adding bulk to the valve that allows for continence. A second course of injections is allowed if continence is not achieved.
Clinical studies
Three separate studies were performed to measure the safety and efficacy of Solesta, all in patients age 18 and older. A small proof-of-concept study involving 34 patients was conducted at a single site in Sweden, and a prospective open-label study was conducted on 115 patients outside the United States. A third study, the pivotal study for approval in the United States, was a randomized, sham-controlled, double blind, prospective, multicenter study involving 206 patients. This study allowed a crossover option for patients initially assigned to the sham group.
Inclusion criteria included >4 fecal incontinence episodes in 14 days (per diary), CCFIS >10, and failed conservative therapy. Exclusion criteria included complete external sphincter disruption and significant mucosal prolapse. Retreatment criteria included incontinence at one month and a continued CCFIS of >10. Eighty-four percent of the subjects were female. Besides iatrogenic cases, the known causes of FI were attributed mainly to childbirth and neurogenic causes.
The primary efficacy endpoints were superiority of Solesta versus sham at six months and durability of response at 12 and 24 months. Secondary endpoints included the FIQL, CCFIS, number of fecal incontinence-free days, and number of episodes.
Safety data for Solesta are available for 359 treatments in 197 patients observed for as long as 18 months after the initial injections. There were 232 treatment-related adverse events for the Solesta and sham treatment arms. Three (1.3 percent) serious adverse events were deemed to be related to Solesta: one case of bacteremia and two rectal abscesses. All resolved with therapy without sequelae.
In the Solesta group, 96 percent of the adverse events were mild to moderate and 97 percent required no intervention or only simple noninvasive interventions such as ointments, water irrigation, warm baths, or the application of local pressure. Seven events required more invasive procedures, including drainage of abscesses (four events), lancing of a hemorrhoid, rubber band ligation of an anal prolapse, and injection of a steroid solution into a preexisting scar.
All three components of the primary efficacy goals were met in the pivotal study. Superiority was shown for Solesta (53.2 percent) versus sham (30.7 percent) at six months (p=0.004). This was based on reaching a >50 percent reduction in number of incontinence episodes compared to baseline. In addition, the durability-of-treatment effect met at 12 months was 69 percent for Solesta (based on a >25 percent improvement from baseline). Secondary endpoints were also evaluated and the mean difference for Solesta was noted to be small compared to sham.
Efficacy
As you can probably imagine, there are several contraindications to injecting a substance, even if it is inert, into the tissue in the anal canal.
Contraindications include: active inflammatory bowel disease, immunodeficiency disorders, previous radiation treatment to the pelvic area, significant rectal prolapse, active anorectal conditions such as abscess, fissure, sepsis, bleeding, proctitis or other infections, anorectal tumors, stenosis or malformation, rectocele, rectal varices, presence of another implant in the anorectal region, and allergy to the components of Solesta.
The injections are done only after adequate enema preparation of the bowel. The product guide also recommends that an antiseptic be used for additional cleansing of the injection area and that prophylactic antibiotics be employed.
Managed care implications
Fecal incontinence is generally seen as a Medicare issue. Conservative therapy will be effective in most patients.
Solesta may benefit some of the remainder and has a relatively low level of risk to the patient. The manufacturer expected to launch this product in late August and at the time of this writing, had not set a price or distribution process. Although managed Medicare companies are likely to require failure of conservative therapy before approving the use of this product, it is likely that most patients will self select because of the inconvenience and uncomfortable nature of having the injections done. To be sure, Tomorrow's Medicine has shown a way to improve the lives of many who suffer from the embarrassment of fecal incontinence!
For further reading
http://www.ncbi.nlm.nih.gov/pmc/articles/PMC1881899/pdf/bmj00070-0046.pdf
http://www.mayoclinic.com/health/fecal-incontinence/DS00477/DSECTION=causes
Solesta Package Insert (http://www.accessdata.fda.gov/cdrh_docs/pdf10/P100014c.pdf. Accessed July 1, 2011)
http://www.fda.gov/downloads/AdvisoryCommittees/CommitteesMeetingMaterials/MedicalDevices/ MedicalDevicesAdvisoryCommittee/Gastroenterology-UrologyDevicesPanel/UCM235154.pdf
Thomas Morrow, MD, is the immediate past president of the National Association of Managed Care Physicians. He has 24 years of managed care experience at the payer or health plan level. Contact him at TMorrow@ManagedCareMag.com
The author is a director in the value-based health department at Genentech. He has had no other industry affiliations in the past three years. The views expressed in Tomorrow's Medicine are the author's alone.
In the Solesta group, 96% of adverse events were mild to moderate and 97% required no intervention or only simple noninvasive interventions.
---
Our most popular topics on Managedcaremag.com
---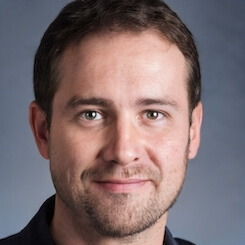 Paul Lendner ist ein praktizierender Experte im Bereich Gesundheit, Medizin und Fitness. Er schreibt bereits seit über 5 Jahren für das Managed Care Mag. Mit seinen Artikeln, die einen einzigartigen Expertenstatus nachweisen, liefert er unseren Lesern nicht nur Mehrwert, sondern auch Hilfestellung bei ihren Problemen.