After years of short shrift from payers and insurers, substance abuse services get renewed interest. Health Plans in particular are re-evaluating their approach.
Substance abuse costs our society more than $260 billion a year for comorbidities, law enforcement, and treatment, but less than 2 percent — about $5.5 billion — goes for treatment, according to the federal government.
That's partly because health plans fail to identify enrollees who need help, and because payers are sadly unmindful of the additional $110 billion in lost productivity that results from what many medical professionals consider the nation's single most serious health problem.
"The truth is that too few payers care about substance abuse," says Monica Oss, president of OpenMinds, a behavioral health consulting company in Gettysburg, Pa." It's the tail of the dog in health care."
Why is this? To begin with, substance abuse carries an onus of self-abuse. As health care costs escalate, the political willingness to treat someone perceived as having done it to himself diminishes.
"We've failed for too long to see the problem for what it is, a disease," says Georganne Chapin, president and CEO of Hudson Health Plan in Tarrytown, N.Y., a not-for-profit with about 50,000 mostly state-subsidized members. "Health professionals may see it as a disease, but most health plans lag far behind."
A few health plans are starting to re-evaluate the way they look at the issue, driven by a growing awareness of the economic impact of substance abuse on our society and even more by the realization that what's being done now isn't really working. And experts say an increasing number of primary care physicians view the problem as something they should be addressing aggressively with patients.
Greater productivity
Treatment for substance abuse can be effective. According to a survey of 1,799 people by the Substance Abuse & Mental Health Services Administration, titled the "Services Research Outcomes Survey," the overall drop in the use of any illicit drug five years after treatment was 21 percent. The decline in alcohol use was 14 percent; marijuana, 28 percent; cocaine, 45 percent; crack cocaine, 17 percent; and heroin, 14 percent. The survey was done in the mid-1990s.
Numbers on increased productivity following substance abuse treatment are difficult to come by, but according to a program at the George Washington University Medical Center that studies alcoholism treatment modalities, an outcomes study of the 1.5 million federal employees and their family members covered by a federal employee assistance program demonstrated that treatment has a positive effect on productivity. The study found that 80 percent of workers who received treatment for an alcohol or other drug problem through the EAP reported in a follow-up survey that their work attendance improved following treatment.
"We may be experiencing something of a paradigm shift in public perception, and more important, a shift in the way primary care physicians perceive substance abuse," says Ed Jones, PhD, vice president and chief clinical officer of PacifiCare Behavioral Health. About half his company's 5 million covered lives are with PacifiCare Health Systems and the balance are part of its service as a specialty behavioral health company for other health plans and employers.
A prime example of possible change is Aetna, which will begin managing its behavioral health benefit internally next year. "We're moving to a holistic, integrated approach, focusing on a member's total health," says Mary Fox, head of Aetna Behavioral Health. "We will use our medical claims and pharmaceutical data to identify the people who need help and reach out to the primary care physicians to reach those members." (See "Aetna Tries a Holistic Approach To Battling One of Society's Scourges".)
And some health plan leaders say employers are becoming increasingly aware of the threat that substance abuse poses to their bottom line, and are turning to their health plans for a solution. "I do believe things are getting better," says Michael Brase, MD, vice president and medical director of WellPoint Behavioral Health, the subsidiary that manages mental health and substance abuse care for all of WellPoint's 26.4 million lives except for the 2.6 million in Georgia. In that state, WellPoint carves out behavioral health benefits to Magellan Health Services, the nation's largest managed behavioral health organization (MBHO) with 55 million covered lives.
"We're finding that more employers are interested in offering benefits they view as highly tailored to their particular workforce demographics, especially as they become increasingly aware of the overall cost benefit in treating substance abuse," says Brase.
A development of some note is that last year, the National Committee for Quality Assurance expanded its HEDIS measures to include two new chemical dependency items. The measures were adopted at the urging of the Washington Circle, a not-for-profit policy group that was formed to develop performance measures for alcohol and other drug services.
The group estimates that about 5 million people who need treatment for an alcohol or other drug disorder are not receiving it, despite the availability of treatment resources.
That's a very conservative estimate, some experts say. SAMSHA's most recent survey puts the number of people who need but aren't receiving treatment at four times that. (See "Significant Health Problem, Vastly Undertreated".)
Not enough change
"Science and countless personal stories demonstrate that substance abuse is treatable and that recovery is possible. Yet too many Americans who seek help for a substance abuse problem are unable to find care," said SAMHSA Administrator Charles Curie in announcing support for the new measures. "HEDIS will be a great asset in guiding health plans to take advantage of the science and resources available to connect people in need with people who provide care."
These are all good changes, say experts, but they aren't enough. "Society's view of substance abuse as an illness has improved in recent years," says Pamela Greenberg, executive director of the American Managed Behavioral Healthcare Association, "but we have a long way to go."
Greenberg, and virtually every other behavioral health expert, would like to see Congress and the states adopt legislation guaranteeing beneficiaries the same level of substance abuse care as medical care, including lifetime caps. But she's not hopeful.
Only nine states had substance abuse parity laws in effect as of the end of last year: Maryland, Minnesota, Vermont, Virginia, Connecticut, Massachusetts, Rhode Island, Delaware, and West Virginia.
Requiring insurers to cover addiction and mental illness at parity with other medical disorders raises insurance premiums just 0.2 percent annually, according to a study of state parity laws by Ensuring Solutions to Alcohol Problems, a research group based at the George Washington University Medical Center. It reviewed 11 previously published studies by states that examined the effect of their own parity laws. The studies found that parity eases pressure on state budgets by cutting health, criminal justice, and welfare costs, and increases the number of individuals entering treatment. Minnesota officials reported, for example, that 80 percent of addiction treatment costs were offset in the first year by reduced use of hospital, emergency department, and detoxification services, as well as by reduced arrests. California's study found that treatment parity yielded a 66 percent reduction in criminal activity and 33 percent fewer hospitalizations.
Even when state laws require some level of coverage, Ensuring Solutions found, coverage isn't guaranteed at mandated levels. It found that of 70 health plans in 36 states, at least 10 major health plans in five states failed to comply with state laws governing insurance coverage for addiction treatment.
The federal Mental Health Parity Act, signed into law in 1996, requires that annual or lifetime dollar limits on mental health benefits be no lower than limits for medical and surgical benefits. Its sunset provision has been extended four times. The current extension runs through Dec. 31, 2005.
"But that law does not apply to substance abuse," says Greenberg, "and no one realistically expects that it will. Substance abuse is just not generally viewed by legislators as an illness that can be treated."
The perception problem begins with definition: Substance abuse is the compulsive use of prescription, illicit, and over-the-counter drugs or alcohol to a detrimental effect on a person's health or functionality over time.
The criteria for what qualifies as obsessive, harmful, and long enough aren't easy to establish. Abuse is not like a tumor or a fever; health plans tend to see the problem as more like a member smacking his head against the wall until he bleeds, then doing it again.
Mental+drug=behavioral
Most plans and employers don't know what to do to get the guy to stop. To get some kind of handle, they lump substance abuse treatment in with mental health treatment and call the package behavioral health. "Payers like to see substance abuse as a mental health problem," says Oss. "They see it as more efficient."
For two reasons: First, about 65 percent of people with substance abuse problems are also diagnosed with mental health problems, so the pipe dream is that if you fix one problem, you'll fix both. Second, it's hard for plans to measure outcomes for mental health and substance abuse treatment. You set a broken bone or remove a growth, that's that. You talk to somebody until you're blue in the face, who knows whether you've been successful?
Plans attempt to control treatment costs by limiting the amount of treatment. That's akin in some professionals' eyes to saying we'll treat your cancer for a year, then you're on your own.
Because it's so hard to determine treatment effectiveness, health plans hire specialty plans to manage whatever behavioral health benefit they've sold to an employer.
Entirely different
"Behavioral health treatment is very different from medical treatment, with an entirely different set of treatment requirements," says Greenberg. "That's why MBHOs came into existence in the first place, to provide specialty care and accountability, and to reign in escalating costs."
Substance abuse treatment generally falls into three categories: inpatient, which is usually about 20 days of rehabilitative therapy; intensive outpatient, in which a member spends hours a day in therapy, often in the evening if he or she is working; and traditional outpatient, when a member may see a therapist a couple of times a week.
In each of those approaches, deductible and copayment structures may differ significantly.
In 2003, about 71 percent of health plans shied away from managing behavioral health treatment on their own, according to a survey by Brandeis University's Schneider Institute for Health Policy, and hired 1 of about 370 existing MBHOs in what Horgan calls "specialty contracts."
Those arrangements are carve-outs, and usually a health plan passes risk to its MBHO. "The carve-out remains very attractive to health plans, for a number of reasons," says Constance Horgan, ScD, a professor at Brandeis and director of the Schneider Institute. "The idea is to shift risk to someone who is expert at managing the risk. Lots of folks want to dump on MBHOs these days, but many of these organizations are very good at what they do."
In 2003, about 14 percent of health plans contract ed with a network that includes behavioral health care providers. The balance — 15 percent — handled everything internally. That's a drop of 13 percentage points from the number that handled the benefit internally in 1999.
The Brandeis data show that fewer health plans are managing behavioral health internally, but that may be changing. "Plans are beginning to re-evaluate this issue," says Carl McDonald, an analyst at Morgan Stanley.
"Magellan loses the Aetna contract in 2006, and we have greater certainty that WellPoint plans to bring its behavioral health business in house," McDonald said in a research note. "Its contract with Magellan expires on Dec. 31, 2005."
Earlier this year, PacifiCare Behavioral Health started providing services to 800,000 Harvard Pilgrim Health Care enrollees who were covered by ValueOptions. So the substance abuse arena is changing. But whether all that will mean that more people who need help will get it remains to be seen.
"The problem of substance abuse is greatly underestimated and misunderstood in our society, among many people who should know better," says Joseph A. Califano Jr., president of the National Center on Addiction and Substance Abuse at Columbia University.
"We won't begin to successfully address the problem until it is recognized as a medical issue by the public, politicians, and employers."
Aetna tries a holistic approach to battling one of society's scourges
At least one health plan is radically changing its approach to substance abuse treatment, with perhaps the most aggressive and innovative new design in the industry. At the end of the year, 13-million-member Aetna will end its current contract with Magellan Health Services, the nation's largest managed behavioral health care company with 55 million covered lives. Aetna plans to implement a holistic, integrated model that uses its database to address addiction at the primary care level and manage the problem aggressively. The use of databases to identify members at risk is a new phenomenon, with promise for changing the way substance abuse is addressed, according to Stephen Parente, PhD, in the department of health care management at the University of Minnesota.
"The development of a [database] systems approach is an opportunity for insurers to assist physicians to address the possibility of inappropriate use of controlled substances," Parente concluded in an article titled "Identifying Controlled Substance Patterns of Utilization Requiring Evaluation Using Administrative Claims Data" in the November 2004 issue of The American Journal of Managed Care. "A partnership between plans and prescribers is needed to systematically provide physicians with timely access to information that is vital to achieve their ultimate goal of improving clinical care and outcomes."
That idea is at the core of Aetna's holistic, integrated approach, says Hyong Un, MD, national medical director for Aetna Behavioral Health. But if a plan uses claims and pharmaceutical data to identify a member who has a pattern of behavioral health treatment — or identifies medical data that imply a risk — notifying his or her primary care physician of that risk may help stem the need for more treatment, says Un.
He says that in a traditional model of behavioral health care, an alcoholic may go through detoxification and rehabilitation "only to get lost in the system for years, then reappear again needing the same treatment all over again. Management of these people has never focused on alcoholism as a chronic disease, which is what it is."
To that end, Aetna's goal is to use its data to stratify treatment. The idea is to encourage PCPs to address and evaluate the issue, using well established tools such as the CAGE or AUDIT alcoholism screening questionnaires. Un says Aetna is creating three treatment categories:
* Problem-drinkers. "Primary care physicians are particularly effective at this level," says Un. "They know their patients and can point to specific threats to their health and family caused by their drinking.
* Alcohol-dependent members. At this level, traditional disease management techniques can be used, such as referrals for intensive treatment and case management follow-up, says Un.
* Alcohol-dependent members suffering specific comorbidities, such as depression.
"The idea behind a holistic approach is that treatment will be individualized," aided by robust data analysis, says Un.
Un and Fox agree that one ongoing problem is that too few PCPs know much about substance abuse, and Aetna is developing an educational plan to address that issue. "PCP awareness is the most important part of effective substance abuse treatment," says Un. "It's where it has to start."
Significant health problem, vastly undertreated
Substance abuse in this country is widespread, touching virtually every age group and both genders, cutting across all income categories. The federal agency responsible for tracking substance abuse treatment is the Substance Abuse & Mental Health Services Administration.
According to SAMHSA's 2003 National Household Survey on Drug Use and Health (issued September 2004), about 19.5 million Americans, or 8.2 percent of the population ages 12 and older, were current illicit drug users in 2003. The agency defines this as using an illicit drug during the month before the survey interview. About 54 million (22.6 percent) participated in binge drinking at least once in the 30 days prior to the survey, and 16.1 million (6.8 percent) were heavy drinkers.
SAMSHA estimates that in 2003, 22.2 million people age 12 and older needed treatment for an alcohol or illicit drug problem. That is 9.3 percent of the total population. The number needing but not receiving treatment did not change significantly between 2002 (20.5 million) and 2003 (20.3 million).
However, a decline in the number receiving specialty treatment, from 2.3 million to 1.9 million, was statistically significant, says SAMHSA officials. The decline was driven by a decrease in treatment in adults age 26 or older, from 1.7 million in 2002 to 1.2 million in 2003
According to a study published in the November/December 2004 issue of Health Affairs, titled "The Decline in Receipt of Substance Abuse Treatment by the Privately Insured, 1992–2001," the percentage of beneficiaries using any substance abuse services declined by 23 percent from 1992 to 2001 (from 0.64 percent of enrollees to 0.49 percent of enrollees).
That was in all treatment categories: inpatient, outpatient, and pharmaceutical usage. Substance abuse spending per covered life (in constant dollars) dropped from about $21.16 in 1992 to about $5.58 in 2001.
That's not because there are fewer people needing help. It's because there are fewer people who have access to treatment, according SAMHSA. In 2003 there was a sharp decline in the number of people 12 and older who received specialized treatment for alcohol and other drug disorders: 22.2 million Americans (9.3 percent of the population) needed addiction treatment in 2003, but only 3.3 million people received it.
Among the 1.4 million persons who received specialty treatment for an illicit drug problem in the past year, 33.9 percent reported "own savings or earnings" as a source of payment for their most recent specialty treatment. An estimated 30 percent reported private health insurance, 26.1 percent reported Medicaid, and 23.3 percent reported public assistance other than Medicaid as a source of payment. An estimated 20.3 percent reported Medicare, and 16.2 percent reported family members. (The estimates of treatment by source of payment include people reporting more than one source.)
Of the people who felt they needed treatment in 2003 but were unable to obtain it, about a third said cost or insurance barriers prevented them from obtaining care, while another 20 percent said they were deterred by stigma. "I don't think people are consciously making a decision to avoid treatment," says Ron Hunsicker, executive director of the National Association of Addiction Treatment Providers. "I think the barriers to treatment continue to mount."
How people pay for treatment
According to the Substance Abuse & Mental Health Services Administration's 2003 National Household Survey on Drug Use and Health (issued September 2004), most of the 1.1 million people who received specialty treatment for an illicit drug problem in 2003 paid for it at least partially from their own pocket (40.3 percent). That was true of alcohol treatment, too (45.1 percent).
Note that the estimates of treatment by source of payment include persons reporting more than one source.
Source: SAMHSA 2003 National Household Survey on Drug Use and Health
Reasons for not receiving specialty treatment
According to the Substance Abuse & Mental Health Services Administration, more than 1 million people perceived that they had an unmet need for treatment for a substance abuse use problem in 2002. They gave these reasons for their inability to obtain that treatment:
Sample was persons aged 12 or older who perceived an unmet treatment need; 2002 data
*Reasons were that it might cause neighbors or community to have negative opinion; it might have negative effect on job; and ashamed, embarrassed, or afraid to go to treatment or were afraid they would get in trouble with the police or social services.
Source: 2002 National Survey on Drug Use and Health, SAMSHA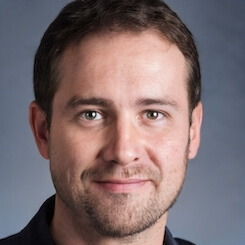 Paul Lendner ist ein praktizierender Experte im Bereich Gesundheit, Medizin und Fitness. Er schreibt bereits seit über 5 Jahren für das Managed Care Mag. Mit seinen Artikeln, die einen einzigartigen Expertenstatus nachweisen, liefert er unseren Lesern nicht nur Mehrwert, sondern auch Hilfestellung bei ihren Problemen.