Palliative care would fill a need and could save health care dollars in the process. But providers often need to patch together CPT codes to get paid for it.
Being diagnosed with a serious illness doesn't just lead to doctors' appointments and hospital stays; it can blow a hole in a person's life that sends shock waves into the lives of friends and family, particularly their caregivers. America's health care system, with its obsession with technology, has largely ignored the problems of very sick people that aren't medical and even some that are, such as pain and the side effects of treatment.
The fast-growing field of palliative care aims to reduce the suffering and improve quality of life for people with serious illness and assist their families. Palliative care is now a medical specialty, but in practice it is delivered by teams that include physicians, nurses, social workers, and chaplains. The nonmedical personnel help patients and families deal with the emotional fallout from serious illness and the avalanche of problems that traditionally have fallen outside the purview of American health care: providing meals, transportation to and from doctor and other appointments, dealing with finances and payment of rent, mortgage, and other bills.
Health care spending among high utilizers
Source: Center to Advance Palliative Care
That sounds expensive. But research has shown that palliative care can save money because those costs are offset by fewer trips to emergency departments and fewer hospitalizations. Ratings from patients and families and from doctors are positive. That's why 80% of hospitals with 50 beds or more have established palliative care teams, often based in the intensive care unit, and some are starting to consider outpatient palliative care programs.
Confused with hospice
At the same time, these teams, and the newish specialty of palliative care, have struggled at winning over the specialists and hospitalists who might refer patients. Some want to protect their turf. And too often, palliative care is lumped in with hospice and viewed as "giving up" on patients that oncologists, pulmonologists, and cardiologists are working so hard to save. But palliative care is different from hospice. It fits into a niche created by high-tech medicine—caregivers who essentially treat the side effects of intensive care and serious illnesses, whether a patient is fighting a malady or has chosen to accept what comes. It's not necessarily end-of-life care; while hospices certainly use palliative care, there's a much bigger population of Americans with long-term chronic and serious illness who need more help than a typical primary care practice can offer.
The only problem is that hardly anyone pays for palliative care directly, and so these programs struggle financially. There is no reimbursement code specifically for palliative care. The programs typically cobble together a few CPT codes such as advanced care planning and intensive chronic care management, but palliative care advocates say those combinations don't cover the long hours required to sit down with patients and learn more about them as individuals; which treatment side effects they are willing to endure, and how they want to spend whatever time they have left, whether that is weeks or years.
"When palliative care is done well, you're spending a lot more time with patients and families than other clinicians do," says Allison Silvers of the Center to Advance Palliative Care.
"There's still a gap even if you're an expert at billing all the codes," says Allison Silvers, vice president for payment and policy for the Center to Advance Palliative Care. The center, which is affiliated with the Icahn School of Medicine at Mount Sinai in New York City, is a member-based organization that provides training and logistical support for palliative care programs. "When palliative care is done well you're spending a lot more time with patients and families than other clinicians do."
Most urban hospitals now have palliative care teams and can cost-shift to maintain them if the reimbursement doesn't pencil out. Palliative care is less available in rural parts of the country and in outpatient settings; outpatient clinics do exist but are available to a small percentage of those who need them. Meanwhile, hospices have been adding palliative care as a service line because it is a natural extension of the work they do and fits with efforts to reach patients earlier in their illnesses.
Palliative care can be paid for through the per-diem allowed under the Medicare hospice benefit, but only for patients who have elected hospice and have been certified as within six months of death and have agreed to forgo curative care. Those patients account for a minority of the people whose poor health often means multiple hospitalizations and other expensive care. It is well documented that roughly half of all health care spending in the United States is for the care of about 5% of patients. Just 11% of those dollars go for care in the last year of life. The rest pay for the care of either people who are chronically ill or have serious needs for less than a year before returning to relatively good health. Still, people in those two groups tend to ring up large ambulance and emergency department bills. They have symptom crises, depression, pain—some of which are preventable. And they often require a huge amount of caregiving by family, friends, or nursing home workers.
Depending on the circumstance, a younger person might need palliative care just as much as an older one. But as a rule, it's for older, less robust people. So, almost certainly, as the demographic bulge of the baby boom gets older and older, the need to manage frailty will grow, posing a huge challenge for society in general and payers in particular.
Some coverage
Health care coverage is generally not set up to pay for someone's ride to the doctor or to provide hot meals at home or to fix a person's unstable housing situation. Those social issues have not typically been in the bailiwick of health insurers, although some are beginning to recognize that these problems have an effect on their bottom line.
Aetna was the first insurer to take a stand on palliative care, led by now-retired head of Medicare medical management Randall Krakauer, MD. Its Compassionate Care program was introduced in 2004 in both commercial and Medicare Advantage markets. The program helps seriously ill members and their caregivers identify their wishes about managing their illness and treatment and the impact on their lives. Aetna's nurse case managers work to ensure that pain and symptom control is being addressed and engage patients in their wishes for end of life care, explains Alena Baquet-Simpson, MD, senior director of medical health services at Aetna Medical. "What we have found is that once people understand their condition, their prognosis and options, they do choose less-aggressive care more frequently," she says. According to research published in 2009, Aetna's program saved $12,000 per member in the program and reduced inpatient days among those patients by 81%.
Cambia Health Solutions, through its Regence Blue Cross Blue Shield subsidiary in the Pacific Northwest, launched a palliative care benefit in 2014 that covers care in the home and in nursing homes as well as hospitals. The benefit covers advanced care planning (before Medicare started covering it), family counseling, end-of-life discussions, spiritual care and caregiver support, and specialized case management for seriously ill patients. Since launching in 2014, the benefit has added perinatal and neonatal hospice support, pediatric palliative care case management, and remission support. Cambia reimburses for palliative medicine by licensed medical personnel and also pays for care support by nonmedical providers, including social workers and chaplains.
"Palliative care is one of our top three focuses as a company," says Lee Spears, program director of palliative care for Cambia. The palliative care benefit kicks in for any member with a life-limiting injury and applies even if the person is still getting curative care or enrolled in a clinical trial. When the six-member palliative care case management team of nurses and social workers was established, Cambia projected it would be handling 500 to 600 cases a year. Instead, the team had more than double that number.
Blue Shield of California launched a small-scale palliative care reimbursement program in March 2016. The program pays for palliative care on a capitated basis through a home care-based program. About 400 out of its 4 million total members used the palliative care benefit last year, so it's a sliver of a program so far. Eligible patients include those with a serious illness such as cancer, heart failure, stroke, dementia, or who have limited functionality or have started to use the health care system to manage their pain and other symptoms.
Blue Shield recognizes that covering the service increases cost but weighs that against improving quality of care and access to care for members, explains Torrie Fields, MPH, program manager for advanced illness and palliative care. "It would be too expensive not to provide palliative care," she said. The insurer measures success in quality of life for patients, satisfaction for caregivers who are also members, and avoiding inpatient stays and emergency room visits. Satisfaction has gone up and there is substantially increased use of advanced care planning, Fields said, although it is too early to assess the program's financial outcomes. Still, the initiative has high-level support: it is monitored as a quality measure by the Blue Shield board of directors.
Alternative routes
Extending coverage isn't the only way insurers support palliative care, notes Silvers of the Center to Advance Palliative Care. For instance, Anthem and some other Blues plans include palliative care metrics in their quality bonus payment programs to hospitals.
While Medicare doesn't have a palliative care benefit, CMS has authorized demonstration projects that are testing different ways of meeting the needs of seriously ill patients. The Medicare Care Choices Model allows patients to receive hospice-like support services while concurrently being treated for their illness. There are 141 hospices participating in the demonstration project, which was expanded from an initial 30 participants because of "robust interest," CMS says. The five-year experiment began two years ago.
Meanwhile, Congress has stepped in with the bipartisan CHRONIC Act, some provisions of which would allow Medicare Advantage plans to pay for deliveries of food at home and housing modifications as part of a growing appreciation of nonmedical social determinants of health. The bill was approved by the Senate in September but so far hasn't gained traction in the House.
Palliative care should, theoretically, fit into the chronic care management that is at the core of alternative payment models such as ACOs; the Center to Advance Palliative Care has a new training program for palliative care program leaders on how to advocate with ACO executives to be included in their payment models. Part of the pitch is that palliative care is a unique service that is different from plain old case management or end-of-life care. For instance, Silvers tells of a Rhode Island ACO that had trained nurses working on chronic care coordination that wasn't making much of a dent in utilization until the ACO brought in a team from its geriatrics and palliative care program. When they introduced conversations with patients and families addressing symptoms, the ACO began to see hospital utilization drop.
Meanwhile, two of the alternative payment models being considered by the CMS technical panel on APMs focus on palliative care. One, submitted by the Coalition to Transform Advanced Care, would organize care for patients in the last year of life, paying a capitated rate for a variety of medical and social services needed during those 12 months and involving both primary care physician and specialists. Another submitted by the American Academy of Hospital and Palliative Care would create a payment model specifically for palliative care.
Even with these initiatives in the works, palliative care is a new discipline that is still on an uphill climb to be understood by both referring physicians and policymakers who decide reimbursement.
Joanne Lynn, MD, is a pioneering hospice physician who now heads up an initiative at the Altarum Institute responding to the coming crisis in the care of the ballooning population of frail elders and their caregivers, both medical and nonmedical.
"People have got to figure out how to get the social services into the mix," she argues, acknowledging it's a heavy political lift. "It's fairly unlikely that managers of big business in medicine, drugs, and devices are suddenly going to step up and say people should have food or housing or transportation or caregiver support." But she also notes that as the population ages, more Americans, including policymakers, will become a caregiver to a frail person and will understand the need. "If the caregivers start coming together to demand appropriate services, maybe that would be a political changing of the game."
Disclosure: Jan Greene also writes the brochure for the Circle of Life Awards, which recognize innovation in end-of-life and palliative care and is sponsored by an array of palliative care and hospice organizations. Her work is paid for by the American Hospital Association.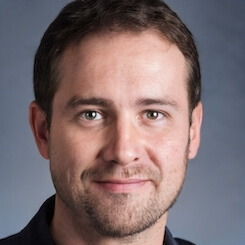 Paul Lendner ist ein praktizierender Experte im Bereich Gesundheit, Medizin und Fitness. Er schreibt bereits seit über 5 Jahren für das Managed Care Mag. Mit seinen Artikeln, die einen einzigartigen Expertenstatus nachweisen, liefert er unseren Lesern nicht nur Mehrwert, sondern auch Hilfestellung bei ihren Problemen.