Health plans can work directly with customers to design RA management plans that address indirect but substantial costs
Employers and managed care organizations alike experience tremendous costs because of the number of workers with chronic and painful disabling conditions. By some estimates, employees with chronic diseases account for nearly two thirds of an employer's total health care expenditure.
It is challenging to address the multifaceted needs of employees with chronic illnesses, but there are disease management programs that are meaningful tools and prescription drugs that can effectively manage the condition. Finding those tools is critically important for MCOs and their clients. Effective treatment programs improve productivity and benefit everyone.
Patients experience less pain and loss of function, miss less work, and improve their daily living. The employer enjoys a more productive worker and lower benefits costs, and the MCO serving that employer is able to keep costs low and to maximize benefits to members of its plan.
Rheumatoid arthritis is one example of a chronic disabling condition that significantly affects MCOs and their employer clients today. Over the past few decades, RA has become one of the more recognized debilitating diseases in working-age employees, and therefore for the MCOs that provide health care benefits for their employers.
However, it is often difficult for MCOs to quantify the total costs and the therapeutic benefits of treating RA for employers. Many drugs — specifically biotech drugs — are simply so new that there is limited data on real-world therapeutic or financial outcomes. Rather than use traditional approaches to chronic diseases, it is time for MCOs to look for new ways to share, collaborate on, or acquire data that has meaning and value to employers. In reality, what matters to employers — as witnessed by workers' compensation programs — is getting employees back to work as safely, quickly and cost-effectively as possible.
But employers today don't have access to the type of data that show them how to reach their goals. Therefore, in lieu of concrete outcomes data, many employers focus on the acquisition costs of drugs when determining benefit design.
While acquisition costs are important, today's MCOs should strive to provide data that better meet the needs of employers and that therefore will better support decision-making related to medical and pharmacy benefits. Information of interest to employers includes data on hidden costs such as presenteeism (decreased productivity) arising from physical limitations, the side effects of medication, or psychosocial factors such as depression and stress. In short, MCOs should help provide insights into the total cost of caring for employees with RA.
New approaches and tools are emerging that can make such efforts a reality. With this information, MCOs can identify true costs and develop effective treatment strategies for allocating resources and implementing treatment programs.
Most importantly, through more strategic approaches to diseases such as RA, they can improve the quality of life of all members, while better addressing the business concerns related to health care spending for employers.
Greater prevalence
Painful, chronic, and disabling, RA can affect not only joints but also the surrounding tissues and organs. It affects nearly 3 million Americans (Journal of Rheumatology 1998), most of them between 40 and 60 years old. RA generally strikes individuals ages 20 to 45, the incidence increasing with age. It is two to three times as common in women as in men.
Along with other rheumatic conditions, RA's incidence and prevalence are increasing. The Centers for Disease Control and Prevention estimates that up to 60 million people will suffer from some form of arthritis by 2020. It is an autoimmune disease, whereby antibodies and immune mediated cells attack the affected individuals' own tissues, mistaking them for foreign substances.
The direct costs of any given medical condition are those related to medical treatment and medication costs. Studies dating back to 1991 found that the direct cost of an employee with RA was as high as $6,000 on average, close to that of coronary heart disease. Hospital admissions account for half to two thirds of this expense (Journal of Rheumatology 1996). Direct costs continue to increase because of the costs of new technology and the development of drugs with frequent monitoring requirements and significant toxicity, and because there are more surgical procedures (Pharmacoeconomics 1994).
The indirect costs associated with a medical condition are harder to quantify. They include measurable costs such as lost wages and days away from work, but also intangible costs such as presenteeism.
Because it is hard to measure intangible factors, employers and MCOs typically underestimate indirect costs. For example, it is very difficult to estimate to what extent a given individual's pain slows his productivity. But we know that arthritis is a very expensive condition. According to the CDC, the overall cost of arthritis and other rheumatic conditions in the U.S was approximately $86 billion in 1997. Of this, $51.1 billion was due to direct costs and $35.1 billion was due to indirect costs (lost wages only). A study in 1992 found that about half of the costs of arthritis were attributed to medical expenses and half to lost wages (Journal of Rheumatology 1998). According to a 2002 report from the CDC, arthritis results in 44 million physician visits and 750,000 hospitalizations per year. Of debilitating conditions with significant economic burdens, arthritis ranks fourth after hypertension, heart disease, and depression and other mental illnesses (Journal of Occupational and Environmental Medicine 2004). Patients with RA have a much higher rate of disability and incur more direct and indirect expenses than those without (Journal of Occupational and Environmental Medicine 2000).
Lowered productivity
The incidence of RA in the workforce is likely to increase, thereby increasing the burden on MCOs' bottom lines. In addition to this extensive morbidity, 6.5–12 percent of RA patients become severely disabled. Of previously employed RA sufferers, one third to two thirds experience reduced work capacity (Pharmacoeconomics 1994). In 2003, JAMA published a study of 28,902 working Americans that found that 13 percent lost productive time over the two weeks measured because of common pain conditions including headache (5.4 percent), back pain (2.3 percent), arthritis (2.0 percent), or other musculoskeletal pain (2.0 percent). Workers with arthritis or back pain had a loss in productive time of about 5.5 hours per week. Including all of the aforementioned common conditions, the study estimated that common pain conditions cost $61.2 billion per year for active employees and that most lost time occurs while at work due to decreased performance.
RA is a leading cause of disability absence and frequently leads to presenteeism, the cost of which is usually higher than medical costs for conditions with the greatest overall employer economic burdens (Journal of Occupational and Environmental Medicine 2004). This makes RA an excellent condition to use as an example to measure the hidden costs associated with chronic disease.
Modeling the cost
To help MCOs and employers understand more completely the effect that RA has on bottom-line financials, pharmacy departments within MCOs and consultants are building models to give them the information and insights necessary for effective decision-making. For example, our company, Aon Consulting, has developed a burden-of-illness model that uses a computer program that analyzes input variables and generates an easy-to-read bar graph. This model helps identify the scope of RA in a given population with selected parameters by showing the total annual cost of a typical employee given the selected parameters in comparison with an employee with RA.
Specifically, the RA model can help identify key information such as the estimated number of plan participants in the covered population with RA, the annual cost of drugs to treat RA, the annual cost of medical care, the annual cost of absences (sick leave, short- and long-term disability, workers' compensation, etc.), and the annual cost of reduced productivity. These are estimated costs for employees and dependents, based on the actuarial data in the model.
Such a model must be flexible so that client-specific information by type of industry, population size, salary, benefits, medical expenses, and sick leave are included, although it should also contain default settings (the model mentioned above specifically includes settings from the U.S. Chamber of Commerce 2003 study for select industries, for example). Flexibility of the model is important because it allows the MCO to customize modeling for each client's unique situation.
The benefits to MCOs of using such a model include:
Improved customer satisfaction;
Better customer retention; and
The ability to glean more information upon which to base formulary and medication tier decisions.
In addition, MCOs using an actuarial model such as this will better align themselves as business partners and reliable resources for those they serve.
Meeting the needs of employees with RA
While there remains a lack of concrete data on outcomes for many of the newer drugs, there are some steps that MCOs should recommend that employers consider. For example, employers could provide educational materials about RA to employees to promote early diagnosis and appropriate management to ensure the maximum number of years of healthy life by slowing or halting disease progression. In addition, MCOs should analyze medical, drug, disability, and absence data to identify costs and to see whether those afflicted with RA are following appropriate courses of treatment. Also, while this has not typically been the role of MCOs, they should recommend to employers that they consider flex time so that tardiness due of morning pain and stiffness can be made up later in the day. Last, employers should encourage exercise programs — either on- or off-worksite — to further increase mobility and promote overall health.
Medication options
Well-rounded RA therapy can involve a variety of therapeutic options that include medication, physical therapy and strengthening exercises, rest, proper nutrition, education, and surgery.
The most common medications used in RA are the disease modifying anti-rheumatic drugs (DMARDs), which slow disease progression by minimizing the damage caused by inflammatory mediators. Some DMARDs are auranofin (Ridaura), aurothioglucose (Solganal), gold thiomalate (intramuscular gold, Myochrysine), leflunomide (Arava), and methotrexate (Trexall, Methotrex, Rheumatrex). Methotrexate is the most commonly prescribed DMARD.
Antimalarial medications can also be beneficial in the treatment of RA. D-penilicillamine, hydroxychloroquine (Plaquenil), and sulfasalazine (Azulfidine) — used frequently in combination with methotrexate — can be a part of the treatment plan for RA. Antimalarial drugs have toxic side effects and require frequent monitoring via blood tests, and it can be weeks, or even months, before a patient notes improvement with these medications; thus, clinicians reserve them for severe cases.
Patients with RA also take aspirin and/or other nonsteroidal anti-inflammatory drugs, such as fenoprofen calcium (Fenoprofen, Nalfon), ibuprofen (Provil, Advil, Motrin, Excedrin, Genpril, Haltran, Midol), indomethacin (Indocin), and naproxen (Anaprox, Naprelan, Naprosyn, Aleve) to relieve pain and inflammation. However, patients must use NSAIDs with discretion, because chronic use can lead to stomach ulcers, gastrointestinal bleeding, or cardiovascular problems.
COX-2 is an enzyme that promotes inflammation. Clinicians have prescribed COX-2 inhibitors for patients with sensitivity to NSAIDs because they are effective and have fewer gastrointestinal side effects. However, the FDA has withdrawn two COX-2 inhibitors from the market. Celecoxib (Celebrex) is available but has a stringent warning on the label. This has left a medication gap for some patients.
For over 40 years, clinicians have used corticosteroids to help mediate the inflammation associated with RA. Corticosteroids are effective, but multiple side effects, which can be chronic, limit their use. These include bruising, cataracts, diabetes, hypertension, osteoporosis, psychosis, weight gain, and increased susceptibility to infections. There is controversy regarding whether patients should receive corticosteroids early in RA treatment.
A number of biotech drugs have become available for the treatment of RA. Adalimumab (Humira), infliximab (Avakine, Remicade) and etanercept (Enbrel) are all biologic RA treatments that work by inhibiting tumor necrosis factor alpha, while anakinra (Kineret) blocks the inflammatory mediator interleukin-1. These agents are the Biologic DMARDS, or BDMARDs. BDMARDs have shown significant benefits for RA sufferers for treatment of the signs and symptoms of RA and for reducing radiographic progression in the joints of RA patients, while causing considerably fewer side effects than traditional DMARD therapies. Patients with RA who have not responded might also take immunosuppressive medications such as azathioprine (Imuran, Azasan) and cyclophosphamide (Cytoxan, Neosar), but these medications also have toxic side effects and are traditionally limited to patients with severe RA.
New therapies
Clinicians have conventionally used the pyramid treatment approach when faced with RA. In this method, the patient takes only NSAIDs until the disease progresses to the point that it warrants treatment that is more extensive. Only then do patients begin treatment with DMARDs. NSAIDs are relatively inexpensive, readily available, and do not require frequent blood monitoring, which makes them seem like good candidates for early intervention. This approach also centers on the patient receiving treatment from a primary care physician rather than a rheumatologist, since primary care is less expensive than specialty care and because PCPs can easily manage NSAID administration.
Newer approaches to RA treatment are more aggressive and focus on earlier intervention with newer drugs, specifically BDMARDs and new drug combinations. The goal of this approach is to control inflammation to reduce or prevent long-term damage. Early studies looking at increased DMARD use showed its association with improved long-term disability index values as well as improved functional outcomes, which were most significant among severely affected patients (Arthritis and Rheumatism 1996).
Newer approaches to RA treatment involve early referral to a specialist and might in fact be a less costly option than previously thought. For example, one study found that early referral to a rheumatologist resulted in better health status and lower physical function scores (a lower score correlates with higher physical functioning) on the Nottingham Health Profile (Scandinavian Journal of Rheumatology 1998). Another study found that early referral to a rheumatologist was not associated with higher total direct medical costs or hospital days, despite some slight increases in the number of laboratory tests and radiographs taken, even when the rheumatologist was used as the PCP (Arthritis and Rheumatology 2001).
Decisions based on data
Studies such as this reinforce the idea that RA not only has serious physical implications for members, but that it also has a significant effect on health care and on absence costs, as well as on workplace productivity — all critical areas for MCOs' employer clients. As knowledge about RA increases and therapy options expand, employers and payers will look toward MCOs to give them guidance on optimal cost-effective treatment regimens.
The message that MCOs need to get out to employers and other payers is that the cost of RA is substantial in terms that go well beyond simply examining expenses associated with prescription drugs. This is critical to enabling MCOs to help their clients make the best possible decisions about resource allocation and appropriate treatment options for patient populations.
By taking advantage of simple, readily available tools to help analyze the true costs of chronic disease — especially hidden costs such as reduced productivity — MCOs can make decisions as to job assignments, benefit design and other factors based on insights provided by actuarial data. Moreover, the steps taken based on this data will contribute to the reduced severity and progression of chronic diseases like RA in their represented populations. This kind of approach will not only help control costs and ensure the effective use of resources; it will also help all members to lead more full and complete lives.
---
Our most popular topics on Managedcaremag.com
---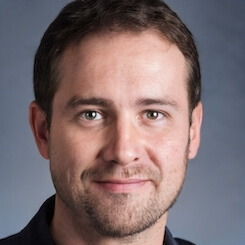 Paul Lendner ist ein praktizierender Experte im Bereich Gesundheit, Medizin und Fitness. Er schreibt bereits seit über 5 Jahren für das Managed Care Mag. Mit seinen Artikeln, die einen einzigartigen Expertenstatus nachweisen, liefert er unseren Lesern nicht nur Mehrwert, sondern auch Hilfestellung bei ihren Problemen.