Health insurers' aggressive stand on members' use of generic drugs can attract new clients, but does it interfere with the physician-patient relationship?
Employers want their employees using generics — so much so that many employers are seeking out insurers offering pharmacy benefit designs that very aggressively push alternatives over brand names. They are demanding that the insurers they hire do whatever it takes to make generics the preferred choice of employees.
"There is no doubt about this," says Jan Berger, MD, senior vice president and chief medical officer of Caremark Rx and a member of this magazine's editorial advisory board. "There is a great focus today on controlling health costs, to the point where the purchase of health benefits, including pharmacy benefits, is determined by the procurement division of companies instead of human resources. A major emphasis is being placed on drug unit price and the generics options."
The potential for overall cost savings is indeed enormous, says Rhonda Koch, PharmD, director of pharmacy for the benefit consulting company Principal Financial. Generics generally cost 80 percent less than brand-name medicines. "Today employers, and employees for that matter, are aware of the equivalency of generic drugs so there's much less discussion about value," she says. "The discussion is about out-of-control costs and what to do about it. The safety and efficacy of generics is now much more well established than it was even just a couple of years ago."
She's right, of course. The change in the public perception of generics is stunning. It wasn't that long ago that generics were perceived as unsafe knock-offs. Today, double-digit annual growth in generics' market share is the norm. In 2005, the last year whose data are available, generics' sales grew to a 51 percent market share and more than $28 billion in sales, according to IMS Health. Market share for last year (2006) is projected to be 53 percent.
Since January 2006, four of the biggest blockbuster drugs — the cholesterol drug Zocor, the antidepressant Zoloft, the antibiotic Zithromax and the nasal spray Flonase — have gone off patent. Patents for at least 11 more top-selling medications are expected to expire within the next two years. In fact, nearly half of the 60 most commonly prescribed drugs will lose their patents over the next four years at prices that could save health plans and consumers as much as $49 billion by 2010, according to researchers.
The competition in the market is extreme. Drug manufacturers are competing aggressively to take advantage of a significant number of pending patent expirations. Merck is reducing its pricing of Zocor to certain purchasers, including UnitedHealth Group, below the price of Teva Pharmaceuticals' new generic, for example.
Employers are aware of this and they are encouraging health plans to take advantage of the competition. "Our customers want value for their costs, and they see generic utilization as a way to achieve that," says Caremark's Berger. "This is a trend that has yet to peak."
Pushing generics
Today, virtually all health plans use higher copayments on branded drugs to push employees toward generics. But that's a baby step compared to what's happening in the market. Some health plans are eliminating copayments or out-of-pocket costs for generics altogether. In a move some medical professionals view as draconian, a few plans are even requiring employees to provide detailed documentation from their physicians that they actually need a brand-name drug when a generic equivalent is not available.
Some plans simply won't cover brand drugs if an alternative exists. UnitedHealth recently became the first health plan to stop coverage of the antiheartburn drug Nexium because less expensive over-the-counter alternatives are available. Health consultants and insurers are urging employers to direct employees to use generic drugs even when those drugs are not direct equivalents.
This worries some people. "At issue is the physician-patient relationship," says Donald Steinwachs, PhD, of the department of health policy and management at the Johns Hopkins University Bloomberg School of Public Health. "If some drugs are simply eliminated from benefit plans, this could have a negative effect on the quality of care."
Headlong shift
Perhaps, but right now the market is seeing a headlong shift toward generics. According to the Wall Street Journal, private employers are following the lead of public health plans. For example, the Journal reports that three years ago South Dakota's state-employee health plan began requiring employees to pay the difference in a brand drug's price if a generic was available. In 2005, that difference averaged $84. And the plan requires that if no direct generic equivalent exists but one for a similar drug does, employees must have a doctor document the reason for prescribing the brand name drug.
Medco Health Solutions is now offering a benefit that covers only generics. A variation of the plan, being pushed toward small employers, is a 90-day supply of nearly 2,000 generic drugs for a $10 copayment, but employees have to pay Medco's negotiated prices for any brand-name and specialty drugs. Medco officials say that it can sell the plans for between $600 and $700 per plan member per year, half of what a traditional plan costs.
Some plans are turning more to the carrot than to the stick. Blue Cross & Blue Shield of Minnesota, for example, has long used rewards such as coupon programs as an incentive. But in July 2006, it began providing free coverage of generics for all small-employer plans. It's good business sense, say plan officials, because for each percentage-point increase in generic utilization, overall drug costs fall by nearly the same amount. The plan hopes to increase the generic share of prescription drugs to more than 70 percent by the end of 2007, say officials.
"There will be more generics equivalent by the end of next year than there have been available in such a broad number of therapeutic categories in the last 20 years," says John Malley, pharmacy-benefit consultant at Watson Wyatt Worldwide. "That will have a profound effect on the marketplace."
Employers continue to shift drug costs to employees
A recent survey of employers by the Pharmacy Benefit Management Institute found that across all pharmacy benefit designs tiers in 2005, copayments rose by 4 percent. Data are now being collected for 2006, but pharmacy industry officials say they expect the trend to continue. Shifting costs to employees is not going to stop soon, says John Coster, RPh, PhD, vice president for policy and programs at the National Association of Chain Drug Stores. "That is a major factor driving generics utilization."
The PBMI survey also showed that coinsurance is increasing. The percentage of employers using coinsurance for second-tier retail cost sharing went from 22 percent in 2001 to 35 percent in 2005. "Some employers use coinsurance only for second- or third-tier drug prescriptions," the survey says.
The use of deductibles to manage costs is becoming more popular with employers, doubling since 2000, according to the PBMI. And deductible amounts increased by about 50 percent for single deductibles and 66 percent for family deductibles from 2000 to 2004, but fell slightly in 2005, the PBMI reports.
An increasingly popular means of controlling costs is the use of a four-tier design. The number of such plans remains small (just over one in 10 plans), but it has doubled since 2004. Most plans use the upper tier for expensive specialty drugs. The PBMI reports that when a fourth tier includes so-called lifestyle drugs, such as Viagra, sleeping aids, or weight-control drugs, the cost of the drug is borne almost entirely by employees.
Contributing Editor Martin Sipkoff is a long-time health care journalist.
---
Our most popular topics on Managedcaremag.com
---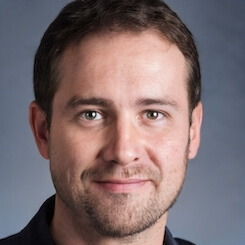 Paul Lendner ist ein praktizierender Experte im Bereich Gesundheit, Medizin und Fitness. Er schreibt bereits seit über 5 Jahren für das Managed Care Mag. Mit seinen Artikeln, die einen einzigartigen Expertenstatus nachweisen, liefert er unseren Lesern nicht nur Mehrwert, sondern auch Hilfestellung bei ihren Problemen.