PBMs can do only so much to keep drug price increases in the single digits. Initiatives instituted by health plans can help in this effort.
Single-digit increases in drug costs are far from the norm, but some plans have done a decent job of staying within that parameter and outperforming national increases of about 14 percent. We're talking significant savings.
A number of factors make these health plans special, including the relationship between the health plan and PBM and the relationship the plan has with its members.
In particular, a report by AdvancePCS demonstrates how a group of the company's clients — in this case, health plans and employers that serve certain niche markets — did a better job controlling their drug budgets than did the typical plan. Increases for this subset ranged from 4.6 percent to 10.7 percent. (See table below: "Four Groups That Keep Drug Costs Down.")
Four groups that keep drug costs down
Plan
Increase
Members
Total savings*
(2001–2002)
High-technology employers
4.8%
370,000
$13.9 million
Union groups
10.7%
660,000
$13.0 million
Government plans
8.8%
1,900,000
$56.8 million
Insurance carriers
4.6%
630,000
$12.6 million
*DIFFERENCE BETWEEN NATIONAL RATE AND RATE FOR THIS SUBSET
SOURCE: HEALTH IMPROVEMENT REPORT, ADVANCEPCS
These plans achieved their savings by adhering to preferred drug lists, substituting generic drugs for brand name drugs, using the PBM's mail service ( providing members with a 90-day supply while charging for only a 60-day supply), and starting members on less expensive medications before moving them to more expensive medications as clinical need arose.
"Nothing magic here"
"By and large, the primary mechanism used to keep drug costs down is modifying the benefit design," says Joseph Aita, MD, senior vice president and chief medical officer at AdvancePCS. "We're seeing a greater percentage of the health plan's book of business migrating towards a three-tier design," says Aita. And the greater the difference in copayments between tiers, the "greater the opportunity to bend the drug trend for the outpatient pharmacy benefit."
Abby Block, deputy associate director for employee and family support at the Federal Employee Health Benefits Program, concurs.
"Clearly, benefit design is one way to mitigate rising drug costs," says Block. "There are standard approaches to benefit design that are geared toward encouraging members and providers to use generic drugs rather than brand name drugs, but there's nothing magic here."
What has grown in importance is the role of the individual member in making health care decisions.
"Over time, an informed member is an important stakeholder in terms of trying to keep drug costs — and premiums — down," says Block.
Randy Radcliff, vice president for sales and marketing for Prescription Solutions, whose clients include health plans, employers, and unions, says modifying plan design has only a one-year effect on drug costs.
"But then you have to look at the next year," says Radcliff. "What are you going to do to create the magic for next year if you're still not managing the mix of drugs or appropriate utilization?"
Radcliff says drug inflation is one factor to look at to evaluate how well the program is performing but "it can be elusive."
"If the plan raises the copayment, but then subtracts the copayment from the cost and compares this amount to the year before, that gives the appearance of a lower drug trend. If the costs are too high because benefit design promotes the wrong drug mix and brands, having a low trend is meaningless."
While the majority of plans are moving toward tiered systems, not everyone agrees that a benefit design that sets flat rates for copayment is the best way to go.
The Regence Group, a Blue Cross Blue Shield plan serving Oregon, Washington, Idaho, and Utah uses three-tier copayments and coinsurance, a policy provision under which the plan and the member share costs incurred after a deductible is met. More and more plans are moving toward coinsurance.
"A three-tier program with flat rates is easy to understand, but you have to keep adjusting the copayments as costs go up," cautions David Clark, RPh, MBA, vice president for pharmacy benefit management for at Regence Group. He says, "Some plans that use three tiers don't include prior authorization safeguards and this can be devastating. In effect it becomes an open formulary with little control."
Says Radcliff: "We've seen many plans implement the three-tier copay, and shift the responsibility for the appropriate selection of products to members, but there still needs to be the establishment of appropriate medical necessity to keep the costs under control."
Percentage copayment
Another approach to benefit design is the use of a percentage copayment: The member pays a percentage of the cost of the drug, rather than a flat fee.
"This gives the member a clearer picture of what the full cost of the drug would be," continues Aita. Even in plans that use percentage copayments, some designs could increase this percentage for drugs on the third tier. For example, the rate might be 20 percent for drugs on tiers 1 and 2 (typically generic products and preferred brand drugs, respectively) and 50 percent for drugs on tier 3 (typically nonpreferred brand drugs and even specialty or injectable drugs).
"Generics present a real value and will lower the cost of drugs substantially," says Aita. Providing incentives to promote the increased use of generics cannot be overemphasized. Aita cautions, however, that "newer generics aren't always that much cheaper than brand name."
Problems arise with new-to-market generic drugs if the new generic carries a very high price or if a single provider distributes it during an exclusivity period.
"Benefit designs should be flexible enough so that generic drugs can be positioned as first tier if their price is financially responsible," says Aita. However, clients could consider benefit designs that place high priced, new-to-market generics on tier 2 until the manufacturers lower prices and provide the value that is typical of generic drugs.
The Regence Group goes so far as providing generic samples for routine medications to clinics that it serves. "If it's an antibiotic, we provide a full course of therapy and if it's not, we provide a month's supply," says Clark.
What's saved?
How much does the Regence Group save from pushing generic use?
"For our core 2 million lives, every percent increase in generic use saves about $10 million. Sixty percent goes back to our groups, 40 percent goes to our members. We have increased generic usage 6 percent over the last two years alone — that's $60 million," states Clark.
Another area worth exploring is mail-order pharmacy. Drugs delivered via mail order costs less than the same drugs obtained in the retail setting for most clients. Advocates of this approach say that the staff of the mail-services pharmacy can interact with physicians and members to enhance proper drug selection and improve health outcomes, although others argue that the staff in a community pharmacy can handle these tasks more effectively.
Specialty drugs
Many clients provide incentives to members in the form of lowered copayments when mail services are used. The member also benefits from the convenience this service provides.
The use of specialty drugs, often high cost, biotech developed treatments, have increased substantially over the past five years and will continue at an accelerated rate. By utilizing programs focused on the right drug, the right patient, the right time, the right dose, and the right price, health plans will be able to address the effects of these important therapeutic agents in a more focused and more prudent manner.
"Mechanisms to increase the use of NDC codes [pharmacy] for claims for these drugs instead of the far less accurate J Code [medical] systems not only improve the processing and pricing accuracy but also allow for more accurate reporting," says Aita.
The current claims processing system uses a "20th-century approach, but we now have 21st-century drugs," says Bruce Pyenson, a consulting actuary at Milliman USA, an actuarial consulting firm. "We're seeing problems in plans due to the organizational silos set up within them," continues Pyenson.
Step therapy has become more prevalent in plans because members were prescribed expensive medications first, before cheaper alternatives were tried. "Starting a patient on a more expensive drug right out of the gate, and keeping him on the therapy for a longer amount of time, really benefits no one," says Radcliff. Plans have also been reviewing members' medication history, to give the therapy a chance to work, before moving the patient to the next medication.
What can plans do?
Unions, which are in the business of looking out for their members, are taking a tough stand with PBMs. Unions are fighting to see all agreements and rebates between PBMs and the pharmaceutical industry, as evidenced by the recent California lawsuit in which four PBMs were sued by the American Federation of State, County, and Municipal Employees (AFSCME).
"The big PBMs are under siege,' says Radcliff. "PBMs have worked themselves into a corner if rebates are a primary source of revenue. It's starting to catch up with them." Getting squeezed by the pharmaceutical companies also has PBMs in a bind. At a time when many drugs are going off patent and generic versions are on the horizon, a PBM that looks to rebates for revenues is going to feel financially pinched. As more generic products reach the market, fewer rebates are available.
"Pharmaceutical companies can create new drugs to replace older products, but they may or may not work better. In either case, PBMs that rely on rebates are going to need to use the new products because there are no rebates for generics," continues Radcliff.
Things that a plan can do can go a long way in keeping drug inflation in the single digits. For example, a union can promote greater use of generic drugs to its members through educational outreach, or it can leverage its position during contract negotiations with employers.
"We've worked with employers to create drug benefits within the contracts to promote wise purchasing. If a generic drug is available, our members should use generics. We have a fairly high generic usage rate among our members — over 90 percent" if a generic is available, says Steven Kreisberg, spokesman for AFSCME.
In addition to throwing their weight around during contract negotiations, some unions have negotiated for their members to have coverage in multistate prescription drug coalitions (states that have banded together to purchase medications at a lower price). "We think there is potential for savings using this format because of the purchasing model, but we don't think overall that it's saving as much as we should be saving. It's a great effort, but we have to do better," says Kreisberg. "We are pursuing a contract with a PBM for our Wisconsin members that will stipulate that its fees are to be collected solely from dispensing fees. Every fee is up front. It's a completely different way in which a PBM makes its money. The idea is that the PBM negotiates on our behalf and we retain it based on its ability to negotiate effectively and how low it can keep its dispensing fees."
The single-digit trend is out there. Reaching it takes work by both the PBM and the plan.
"One of our clients has a majority of retirees, senior citizens, and high utilizers in a particular plan with more than $48 million in drug expenditures and 31,000 covered lives," says Radcliff. "The employer group is actively looking at how to promote generics over brands to this member population and how to find the right mix of drugs."
In this day and age of escalating drug costs, it makes sense for "plans to take control," says Radcliff. "Plans have got to implement programs to drive generics and not simply chase rebates," says Radcliff.
PBMs that earn rebates on all claims have an incentive to chase rebates and "not to manage utilization to produce the best outcomes and to use appropriate generics."
---
Our most popular topics on Managedcaremag.com
---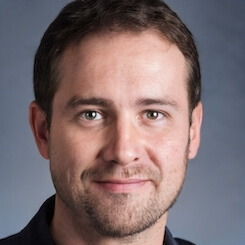 Paul Lendner ist ein praktizierender Experte im Bereich Gesundheit, Medizin und Fitness. Er schreibt bereits seit über 5 Jahren für das Managed Care Mag. Mit seinen Artikeln, die einen einzigartigen Expertenstatus nachweisen, liefert er unseren Lesern nicht nur Mehrwert, sondern auch Hilfestellung bei ihren Problemen.