Insurer throws support behind P4P program that promises "stunning" advances in cost-effectiveness
MANAGED CARE 

November

 

2007

. ©MediMedia USA
Insurer throws support behind P4P program that promises "stunning" advances in cost-effectiveness
Lola Butcher
Impressed with the results of a major hospital pay-for-performance program, the Blue Cross & Blue Shield Association is putting its strength behind a new P4P effort designed to prove that hospitals can improve quality while cutting the cost of care.
Some numbers that won the Blues' attention: 260 hospitals stripping $1.4 billion out of hospital costs in a single year, 5,652 fewer deaths, 6,000 fewer complications, 10,000 fewer readmissions, 1 million fewer hospital days.
Those numbers are theoretical — but based on the data collected in the first year of the biggest hospital incentive demonstration to date. Premier, the alliance of nonprofit hospitals managing the demonstration, calculated what would have happened if all hospitals in the demonstration project matched the performance of the best-performing hospitals.
"When I got a peek at the data, I had an epiphany. I made a personal commitment to do everything I could to encourage each BCBS plan to support the institutions that proved it could be done and to bring that to other hospitals throughout the United States," says Allan M. Korn, MD, chief medical officer and senior vice president of the Blue Cross & Blue Shield Association. "We consider this sort of a watershed moment in our relationship with our providers. The response of BCBS plans has been overwhelmingly supportive."
The Hospital Quality Incentive Demonstration (HQID), started in 2003 by Premier and the Centers for Medicare & Medicaid Services, was recently renewed for a second three-year period. Additionally, Premier has launched a second and broader (i.e. not restricted to Medicare) hospital incentive program — with different measures and different rewards — and brought two new players to the effort: BCBSA, representing 39 health plans that cover 100 million lives, and the Institute for Healthcare Improvement, the leading voice for patient safety and quality improvement.
More than 150 hospitals are participating in QUEST, which stands for Quality, Efficiency, Safety with Transparency. It began last month, October, and Korn believes that it may be a key link to the Holy Grail.
For starters, he believes the P4P effort will actually reduce health care costs for Blues plans, which will share the savings with providers.
"More importantly, this could finally have an impact on premiums," he says. "I'm very encouraged that over the next 18 to 24 months, we will have extraordinary data to share, demonstrating for the first time that quality, attention to the details of clinical care, and a shared commitment to better clinical outcomes could lead to reduced costs."
QUEST builds on the CMS­Premier demonstration. That project offered financial incentives to more than 260 hospitals that worked to improve performance in five clinical areas — acute myocardial infarction, heart failure, coronary artery bypass graft, pneumonia, and hip and knee replacement — as measured by 30 indicators of quality.
For example, eight indicators, such as aspirin upon a patient's arrival, aspirin prescription at discharge, and beta blocker at arrival, are tracked for heart attack patients. A hospital's quality of care is measured on the percentage of heart attack patients receiving those services within specified lengths of time or properly documenting the contraindications that explain why the services were not provided.
Premier and CMS used a composite quality score — an aggregate of all the quality measures in each clinical area — to assess the overall effect of the P4P program. The improvement over the first two years was 11.8 percent.
"The message here is that, collaboratively, 260 hospitals can meaningfully improve," Richard A. Norling, Premier's president and CEO, said in a BCBSA forum at the National Press Club.
To be specific, composite scores improved significantly between the inception of the program and the end of year two in all five areas:
Clinical area
First year
Second year
Acute myocardial infarction
88%
94%
Heart failure
65%
82%
Community-acquired pneumonia
69%
86%
Coronary artery bypass graft
85%
94%
Hip and knee replacement
85%
94%
CMS and Premier awarded second-year incentive payments of $8.7 million to 115 hospitals.
The HQID financial incentive created competition. If a hospital performed in the top 10 percent in a specific clinical area, it received a 2-percent bonus on its Medicare payments for patients in that clinical area. Hospitals in the second decile received a 1-percent bonus. Beginning with the third year of the project, hospitals that did not improve sufficiently risked a financial penalty.
Lessons learned
CMS, which is moving toward value-based purchasing, was sufficiently happy with the first three years of HQID that it extended the project for another three years.
"We're delighted with the project so far," says Mark Wynn, CMS' director of payment policy demonstrations. "We think it has certainly gone in the right direction in terms of improving quality."
That said, CMS and Premier are tweaking the incentives and measurements to find whether they can be improved. Meanwhile, as private payers move into hospital P4P, Premier is using the lessons it learned from HQID to design QUEST.
P4P programs should focus on a bundle of measures rather than individual indicators. "We see the greatest benefit to patients when hospitals can deliver a bundle of care reliably rather than a single measure in isolation," says Richard Bankowitz, MD, MBA, medical director of Premier Healthcare Informatics.
It is now widely believed that incentives and transparency through data sharing work better than financial penalties, and that P4P efforts should focus on complications and medical errors, which account for many readmissions and contribute to high health care costs, mortality, and disability.
This point, particularly, captured Korn's attention.
"For the very first time, Premier proved what we all knew: No matter how much we get billed for the complex readmission or complication, the hospital still loses money on it," he says.
Indeed, he believes that this finding puts hospitals and health plans on the same footing — maybe for the first time in history.
"Now that we know hospitals can't make money on poor care that leads to complications, we can no longer accept the rule that we must protect the top line at all costs. The best way for hospitals to take care of the bottom line is to take care of the patient."
To examine the relationships between the quality of care, the complication rate, and health care costs, Premier grouped 460,000 patients treated in HQID's first year into three categories — high reliability of top quality care, medium reliability, and low — to reflect the percentage of the care processes appropriate to their clinical condition that were actually executed.
Only 3.9 percent of heart-bypass patients in the high category suffered complications, compared to 11.3 percent of those in low category. The average hospital cost for a heart bypass patient in the high group was $30,061, compared to $41,539 for a patient in the low group.
"We found that when you reliably execute evidence-based medicine, you are going to have lower readmissions, lower complications, lower mortality, lower lengths of stay, and lower hospital costs," Norling says. Building on the lessons learned from HQID, the QUEST program will be more sophisticated in many aspects, from the way high-quality care is defined to the incentives that are awarded for stellar practice.
QUEST will measure performance in five areas:
Mortality ratio, which will be adjusted for risk, with the goal of eliminating all avoidable deaths
Appropriate care, defined as the percentage of patients receiving "perfect care" using nationally recognized evidence-based measures
Efficiency, which will measure severity-adjusted cost per discharge, including all costs associated with each episode of acute care
Harm avoidance, defined as the prevention of health care-associated infections, adverse drug events, and other preventable errors (the specific measures have not yet been determined)
Patient experience, using measures from the CMS Hospital Consumer Assessment of Healthcare Providers and Systems
Premier is working with other organizations, including BCBSA and its 39 licensed affiliates, to create a payment pool that will be used to reward hospitals based on improvement from July 1, 2006 through June 30, 2007.
"What we found from HQID is that, although many hospitals improved tremendously, no one hospital achieved top performance in all of HQID measures," says Norling. Details of the incentive program have not yet been worked out. QUEST rewards will probably be a flat amount per hospital, possibly adjusted by hospital size or level of performance. In addition to financial incentives, hospitals will be motivated to look good next to their peers in the program.
"All of these metrics will be shared with the participants; transparency is an important driver of performance," Norling says.
Indeed, one researcher who studied HQID believes transparency is more important than financial incentives as a motivation for improved performance. Eric Peterson, MD, MPH, a cardiologist at Duke University Medical Center, compared the use of specific heart-attack care measures in HQID hospitals with the use of those measures in hospitals participating in another quality-improvement initiative that had no financial incentives. Both groups improved the quality of their care, with no significant difference in the rate of improvement.
Peterson also investigated whether the financial incentives available to HQID participants motivated them to "study to the test," meaning to ignore other care processes in their zeal to earn the financial rewards of complying with the P4P measures. He compared the in-hospital mortality rates of HQID hospitals with the CRUSADE hospitals and found no difference.
"All hospitals actually improved in terms of outcomes, but there was no incremental benefit or harm in being a P4P hospital," Peterson says.
Competition matters
Duke participates in HQID, and Peterson believes that the financial incentive is less significant than the goal of outperforming one's peers.
"Physicians are competitive," he says, pointing out that hospitals' performance directly reflects care provided by their physicians. "It wasn't the money driving better performance, but actually the idea of knowing where you stand and wanting to keep up with your peers, or beating your peers."
BCBSA's Korn, who serves on the QUEST advisory board, believes that P4P may eventually lead to a new way of paying for hospital services. For now, BCBSA and others will find ways of rewarding hospitals that outperform their peers, but hospitals that opt out of performance improvement may eventually pay the price.
---
Our most popular topics on Managedcaremag.com
---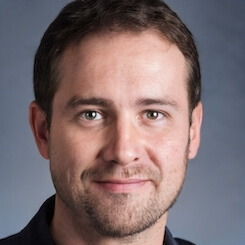 Paul Lendner ist ein praktizierender Experte im Bereich Gesundheit, Medizin und Fitness. Er schreibt bereits seit über 5 Jahren für das Managed Care Mag. Mit seinen Artikeln, die einen einzigartigen Expertenstatus nachweisen, liefert er unseren Lesern nicht nur Mehrwert, sondern auch Hilfestellung bei ihren Problemen.