MANAGED CARE 

August

 

2009

. ©MediMedia USA
Great issue!
Just a note to say "well done" on the May issue. I routinely read [publications in] the cluttered and confused managed care space, and have rarely seen such focus and detail to the primary issues that matter.
The Ingenix decision is big ["The Ingenix Aftermath," page 6], and so are falling enrollments in this "perfect storm" of rising unemployment, dramatically falling managed care company PE ratios, federal debt, adverse legal decisions, and dramatically increasing medical trend (500 percent — faster than inflation). ["If You Think It's Bad Now, Plans Could See Worse," page 18.]
The real cause for concern is the acceleration of change and the unintended effects of federal intervention.
One thing is dramatically clear: If the feds allow only the sickest people to leave group plans and get national health insurance, massive new taxes will be required.
If the opposite holds and only the healthiest get preferred rating and move to national health insurance, it will bankrupt commercial [plans] in one to three years. There is no free lunch. The goal must be to preserve commercial funding of insurance, and it will take real talent.
Unfortunately for those who did not listen, the storm has arrived. The evidence is dramatically clear and the causes are well known.
Of news to many would be the real solution: much greater physician leadership and practice accountability. There is no cure to the massive costs of defensive medicine without standards created, approved, and policed by physicians. The cure involves proven techniques of heath plan design and reinsurance. There are proven funding positions open to the feds as risk manager of uninsurable [persons] and catastrophic medical risk.
They can commercially bid both first- and second-dollar risk to hungry markets, thereby preserving commercially funded health insurance and relieving the American taxpayer. However, where no claims experience exists, it means getting started assuming the risk outright and then assembling claims experience to be rated on the open market.
We have the tools and they are tried and true. The big difference is the perfect-storm surge of change. Your magazine inspired me to write an article — the first for periodical publication in several years. Keep up the good work.
Stephen C. George, MBA
President
Provider Risk
Miami, Fla.
Sounds familiar
What you outlined in your article ["Home, (Not So) Sweet, Medical Home," December 2008] sounds like the gatekeeper concept of the Clinton era.
Norman G. Christensen, MD
Medical Director
William Bee Ririe Hospital Clinic
Ely, Nev.
Not helpful
Re: "Health Plans Join Up for the Genomics Revolution," February 2009. For a clinician like myself, this wasn't as helpful as say an article on genetic tests. Which help for what diseases? Which should be left to specialists?
When is a genetic consultation most helpful? What diseases need better genetic testing and follow-up?
Therese Law, MD
Seattle, Wash.
Transparency is key
Emad Rizk, MD, makes several good points in his article ["Today's Technology Can Facilitate Collaborative Network Management," February 2009]. Transparency between the parties is key.
Nathaniel Stewart, MD
Director of Education and Professional Services
Palmetto Health
Columbia, S.C.
Acknowledge risks
Re: Your cover package "Turning Health Care on Its Head," January 2009. The Harvard contingent completely ignores the disadvantages of some new technologies while extolling their virtues.
Retail clinics are indeed disruptive of continuity of care. Telemedicine is certainly disruptive of the healing touch.
Point-of-care payment absolutely disrupts the potential for review of necessity or accuracy or appropriateness of services provided. Great.
The disruption created by medical tourism at least confronts hospitals with competition they never thought they'd face.
As for personalized medicine, the reality of benefit is too far from everyday practice to fit the model.
If the professors acknowledged the risk of harms that accompany changes, their argument would be more persuasive. Innovation in health care always creates tradeoffs. A nod to this ineluctable truth would strengthen the case for change.
Lucy Johns, MPH
Independent consultant
Health care planning and policy
San Francisco, Calif.
ICD-10 again
Re: "Countdown Nears for Launch of ICD-10," December 2008. Timely … and alarming!
Jim Frantz, MBA
Pharmacy Director
Health Plus of Louisiana
Shreveport, La.
Blood pressure battles
Page 36 shows a wrist BP cuff graphic ["Plans Slow to Cover At-Home BP Monitoring," November 2008]. In my opinion, obtaining BP at the wrist is the least accurate method and the one most fraught with error.
William L. Vander Vliet, MD
Holland, Mich.
It doesn't surprise me that insurance plans don't cover the cost of home blood pressure monitoring systems. This is but another example of what my grandmother called "penny-wise and pound-foolish" behavior. In their quest to save money for whatever reason, these insurers seem to cut their noses off to spite their face. The cost of a blood pressure monitor for home use can save dollars at the office, ER, and hospital, yet insurers must protect their bottom line and so scrimp foolishly.
I regularly find that when I enable patients to help care for themselves — often by empowering them with knowledge — their health improves. And with that, the health of the insurance company's wallet improves.
If I can get patients to buy into their health care with tools such as knowing how to check their blood pressure, then they want to improve their health.
If I can teach patients how to check their heart rate or their blood pressure, they are much more invested in protecting their own health because they now know how to. Have insurers not figured that out yet?
One gimmick to bypass primary care doctors (who used to educate patients when they were empowered to do so) is disease management. I've yet to hear a patient tell me that these programs were helpful.
Gail Dudley, DO
Umatilla, Fla.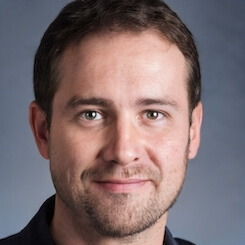 Paul Lendner ist ein praktizierender Experte im Bereich Gesundheit, Medizin und Fitness. Er schreibt bereits seit über 5 Jahren für das Managed Care Mag. Mit seinen Artikeln, die einen einzigartigen Expertenstatus nachweisen, liefert er unseren Lesern nicht nur Mehrwert, sondern auch Hilfestellung bei ihren Problemen.