Because readings in the clinic are unreliable and are a questionable guide to diagnosing and treating high blood pressure, self-monitoring deserves a look
MANAGED CARE 

November

 

2008

. ©MediMedia USA
Because readings in the clinic are unreliable and are a questionable guide to diagnosing and treating high blood pressure, self-monitoring deserves a look
Lola Butcher
Contributing Editor
Imagine a world in which the most frequent reason for physician office visits went away — and you are imagining the future. Three medical associations recently issued new guidelines for home blood-pressure monitoring to become a primary way in which hypertensive patients manage their disease.
Home monitoring, done properly, is now believed to provide a more accurate assessment of a patient's blood pressure levels than physician-office monitoring. Home monitoring alone does not necessarily lead to better control, but, according to the new guidelines, it could do so if the more accurate readings are used to improve treatment decisions. What is known: Better control of blood pressure leads to fewer strokes and heart attacks.
"We know from our own studies and others that when patients are capable of using home blood pressure monitors and they do it effectively, physicians can do everything by telephone," says Nancy Houston Miller, RN, former president of the Preventive Cardiovascular Nurses Association. "They can diagnose a patient, they can treat, they can titrate medicines, and they can determine adherence."
Miller, associate director of the cardiac rehabilitation program at Stanford University Medical Center, is a co-author of the new joint scientific statement from the American Heart Association, the American Society of Hypertension, and the nurses association They hope their call for home blood pressure monitoring is the first step in a transformation of how hypertension is treated.
"To move away from blood-pressure monitoring as the single most common reason for an office visit is going to be a huge system shift, in terms of not only how we do things but payment as well."
Most health plans do not yet support home monitoring by reimbursing patients for the equipment or paying physicians for their services associated with home monitoring. But many are looking for ways to improve blood pressure control — and with good reason.
"There's lots of devastating illnesses out there but cardiovascular disease is still the No. 1 killer, and hypertension is a part of that," says Ken Patric, MD, vice president and chief medical officer at Blue Cross Blue Shield of Tennessee. "Hypertension is also probably the single greatest cause of congestive heart failure."
Scope of the problem
Uncontrolled hypertension is considered the most preventable — and possibly the most expensive — health problem in the world. By 2025, according to a recent Journal of the American Medical Association article, more than 1.5 billion people worldwide will have hypertension, which will account for 50 percent of heart disease risk and 75 percent of stroke risk.
More than 70 million Americans have hypertension, and only 37 percent of those successfully control their blood pressure, Miller says, although medications and knowledge about lifestyle influences have been available for decades. The payoff for controlling blood pressure seems clear: For each 10-mm Hg decrease in systolic blood pressure, the average risk of dying from heart disease falls by 30 percent — and the risk of dying from cerebrovascular disease decreases by 40 percent.
The use of home blood pressure monitors, readily available at retail outlets at relatively low cost, has been increasing steadily in recent years. Indeed, 64 percent of hypertensive patients owned a monitor in 2005, according to a Gallup poll, and 55 percent said that they monitor their blood pressure at home.
Until now, however, there have been no clear guidelines about how patients should monitor themselves — or how physicians could use the patient-generated information to help make treatment decisions.
"Patients come in with an index card, and it will have a haphazard number of readings they've taken in the last six months. It's different dates and different times — you can't make heads or tails of it," says William B. White, MD, professor in the University of Connecticut school of medicine's division of hypertension and clinical pharmacology.
"You have no idea what to do with that information."
Should plans cover?
Thomas G. Pickering, MD, knows it will take years — maybe decades — for home monitoring to become the norm. One barrier to quick adoption is loss of physician income.
"Physicians who get paid per visit may not welcome this even though we think it is much more efficient and economical if you look at the whole picture," says Pickering, director of the Center for Behavioral Cardiovascular Health at Columbia Presbyterian Medical Center in New York.
Physicians will get on board most rapidly when they are paid to train patients to use their home monitoring devices properly, to assess patients' at-home readings, and to adjust medications by communicating with their patients by way of phone or Internet connection.
Developing those payment codes is likely to require understanding the cost-effectiveness of home monitoring, and research into that has not yet been conducted.
Aetna, for example, does not pay for blood pressure cuffs. Nor does it pay physicians for activities in support of monitoring at home. (Aetna does cover blood pressure monitors and stethoscopes for members receiving hemodialysis or peritoneal dialysis in the home.)
In their scientific statement, the American Heart Association and two other groups say home monitoring will reduce physician visits and, for some patients, may reduce medication use.
However, the paper acknowledges that the issue is more complicated. For one thing, the kind of monitor recommended in the scientific statements costs between $80 and $100, and there is no established fee for paying physicians to validate the accuracy of a patient's device and to train a patient in its proper use, so the potential cost for that is unknown.
Over time, the biggest cost for treating blood pressure is the cost of medication. While patients with white-coat hypertension may end up using less medication, closer at-home monitoring of other patients may reveal a need for more medication.
Patric says that Blue Cross Blue Shield of Tennessee looks to the Joint National Committee on Prevention, Detection, Evaluation, and Treatment of High Blood Pressure for guidance on coverage policy. For example, when that committee recommended the use of ambulatory blood pressure monitoring by an automated recorder for some patients, the health plan began to pay for it.
The committee, convened every few years by the National Heart, Lung, and Blood Institute, is expected to issue new guidelines in 2009.
In the meantime, the Tennessee Blues does pay for blood pressure cuffs in its low-risk case management program. Started in 2007, that program tries to help members with hypertension get better control of their condition through education and case-management support. If the case manager thinks an at-home blood pressure monitor will help a patient enrolled in that program, the insurer pays.
How home monitoring beats office BP measurement
A rather counterintuitive fact — that patients can get more accurate blood pressure readings than their physicians — comes from research that shows two things:
Between 10 percent and 20 percent of people diagnosed with high blood pressure in a physician's office actually have white-coat effect. Their pressures are normal under other conditions, but rise in a medical setting.
Another sizable portion of the population has masked hypertension, the reverse of white-coat effect. Those patients have normal readings in a physician's office but high blood pressure under other circumstances. About 10 percent of the general population is believed to have masked hypertension, and some patients who appear to control their hypertension with treatment are also believed to have unreliable readings in their physician's office.
Blood pressure experts consider a patient's "true" blood pressure to be the average level over a period, and the best way to measure it is with an automated recorder over 24 hours, an expensive and cumbersome procedure that is not realistic for the population at large.
In a scientific statement published online in Hypertension: Journal of the American Heart Association, the Journal of the American Society of Hypertension and the Journal of Clinical Hypertension and printed in the June 2008 issue of Journal of Cardiovascular Nursing, scientists say home monitoring is the next best thing.
Because blood pressure varies considerably during the day, taking one reading at a physician's office every few months gives a point-in-time datum that is unsatisfactory for deciding on treatment.
By systematically monitoring blood pressure — at least two readings in the morning and two readings in the evening every day for one week each quarter — patients can provide their physicians with a better understanding of their true blood pressure level.
Home monitoring is particularly useful in the elderly as well as in patients with diabetes, patients with kidney disease, and pregnant women, according to the new guidelines.
Home monitoring plus pharmacist's advice lowers BP
While home blood pressure monitoring may be better than office monitoring, there may be another approach to blood pressure control that's even better.
Patients who received free blood pressure monitors and online access to a pharmacist were significantly more successful in controlling their blood pressure than patients who had usual care or those who monitored their blood pressure at home but had no online help from a pharmacist, according to a study conducted at Group Health Cooperative.
Moreover, the highest-risk blood pressure patients — those with systolic pressure greater than 160 mm Hg — were among the biggest beneficiaries of home monitoring with pharmacist support. Beverly B. Green, MD, the study's lead author, says they proved to be most likely to benefit from the approach.
"Those with more serious uncontrolled hypertension were over three times as likely to be in control after the intervention than the usual care group," says Green, a physician and researcher at Group Health. "We were surprised by that. It seems that it doesn't take a highly intensive intervention to get people with very uncontrolled hypertension into better control."
Results were published in the Journal of the American Medical Association in June 2008.
The results of the randomized controlled trial suggest a significant health benefit from sharing medical information online. Moreover, the study findings indicate that pharmacists who closely monitor patients' blood pressure levels by way of online communications can generate better health outcomes than physicians who see their patients in the office less frequently.
The trial included 778 patients with uncontrolled essential hypertension and Internet access. They were assigned to one of three groups:
Usual care. These patients were told to contact their physicians about their high blood pressure.
Home blood pressure monitoring and Web training. These patients were given a free blood pressure monitor and told to take their blood pressure readings at least twice a week and were trained on how to send an online message to their physician.
Home blood pressure monitoring, Web site training, and care management delivered online by a pharmacist. These patients were also given a free blood pressure monitor and sent their blood-pressure readings to pharmacists every two weeks, using a secure messaging system. The pharmacists were authorized to adjust medication dosages or switch medications, if necessary.
"We think the shared medical record was a very important part of this success because there's more opportunity for communication and decisionmaking along the way," Green says.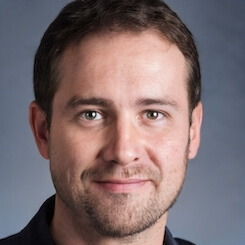 Paul Lendner ist ein praktizierender Experte im Bereich Gesundheit, Medizin und Fitness. Er schreibt bereits seit über 5 Jahren für das Managed Care Mag. Mit seinen Artikeln, die einen einzigartigen Expertenstatus nachweisen, liefert er unseren Lesern nicht nur Mehrwert, sondern auch Hilfestellung bei ihren Problemen.