It's not recession-proof. The managed care industry never really was recession-proof. The health care industry as a whole has always been considered recession-proof, says John Fitzgibbon, the national segment leader for health care payers at the consulting company KPMG, but our present economic duress challenges even that belief.
"The idea is that whether the economy is good or bad, people still need to take care of themselves," says Fitzgibbon. "A lot of health care expenditures have always been considered nondiscretionary. When you get sick, you've got to get well. Health care in general is finding that this is not true now. If you look in the press, you see articles about things like drugstores noticing that prescriptions are down. Hospitalizations are falling as well."
Welcome to the Recession of 2009. It follows on the heels of the Recession of 2008. If you want to be picky about it, you can even reference the Recession of 2007, since the current downturn (OK, it's all the same recession), the longest since the Great Depression, actually began in December 2007.
Caught off guard
Officials in many industries — transportation, computers, and construction, to name a few — not too long ago felt that the good times were going to roll forever. Health insurance plans were not immune to this irrational exuberance. "The lack of liquidity in the financial markets came as a surprise to almost everyone, and health care companies were no exception," says Healthcare Industry Report 2009 by KPMG. "The next couple of years will be challenging as health care companies face slower growth or reduced revenue caused by a weak economy."
How weak an economy? As of the end of March, 5.1 million jobs had been lost in this recession, with two thirds of those cuts occurring since November, according to the Labor Department. The unemployment rate at the beginning of April stood at 8.5 percent, the highest level since 1983, and it is expected to climb even higher, to 10 percent. The consulting company Wolters Kluwer says that the
"A lot of businesses are going to be a lot more demanding with regard to premium increases," says Princeton University economist Uwe Reinhardt, PhD. Meanwhile, hospitals and doctors will press for high fees.
GDP will contract by 2.6 percent this year, much worse than the 1.9 percent year-to-year contraction in 1982 that had been the largest such decline in the post World War II era.
"It's not that the health plans are losing employer groups for customers; it's just that those employer groups are getting smaller," says Fitzgibbon. "As the economy gets worse and more layoffs happen, that will definitely affect membership, which is a real big issue."
Dwindling rolls
In its quarterly filings last month, the nation's largest insurer, WellPoint, reported losing nearly 500,000 members. UnitedHealth Group, the second largest plan in enrollment, lost 325,000 members in the first quarter.
Insurers didn't just lose members; they also underestimated costs in 2008, and premiums weren't able to make up the difference. Then, those health plans that invested heavily in Medicare Advantage were caught flatfooted when CMS announced in April that payments would fall by as much as 4.5 percent next year.
Even layoffs at health plans, once unheard of, are happening, although they are slight, considering the number of people employed in the industry. Still, you take notice when:
Cigna wants to cut 1,100 jobs
Aetna lays off 1,000 at the end of last year and isn't ruling out more cuts in 2009
UnitedHealthcare speaks about eliminating 4,000 jobs, many through layoffs
In this "Gee, we've never seen that before" climate, the layoffs may get more pronounced, Fitzgibbon warns. "Health plan employment levels may have been based on the assumption of continued growth. Now they are sizing their employee levels to the business they have."
Jaan Sidorov, MD, a former medical director at Geisinger Health Plan and now a consultant who sits on MANAGED CARE's editorial advisory board, offers this thumbnail sketch. "Plans are caught in the middle of a decline in their fully insured membership thanks to rising unemployment among their fully insured business, made worse by the flight of their other business to self-insured products, compounded by a drop in earnings income on their investments." There is also what Sidorov calls the "actuarial spiral" that comes from having only people with health care needs keep their insurance.
Uwe Reinhardt, PhD, the James Madison Professor of Political Economy at Princeton University, points out that "A health insurance company thrives on the dollars that flow through it, not the number of people it insures. So on the intake side, there will be pressure on revenues, the top line. And then for the expense line, hospitals and doctors will be antsy and pressing for fairly high fees."
Sidorov says that more Medicaid recipients and uninsured "means even greater pressure on hospitals and providers to cross-subsidize their business on the backs of the commercial insurers." As the Wall Street Journal put it recently, "Hospitals and pharmaceutical companies have been pushing through hefty price increases aimed at bolstering earnings, even as government and private insurers are struggling to rein in health care costs." (Of course, those serving Medicaid might do well. See "Medicaid Plan Poised to Weather Bad Economic Times," below.)
In addition, poor stock market performance and lower interest rates battered publicly traded health plans' investment portfolios. "If you look at what happened in the stock market last year, it was a disaster for health plans," says Fitzgibbon. "The big public plans were all down more than the market as whole, and the market as a whole was down a lot."
Nosedive
Fitzgibbon doesn't recall health plans' investment incomes ever falling as precipitously as they did last year. "There is a fair amount of uncertainty," says Fitzgibbon, adding that "everybody's investment income was down dramatically." (See "How to Explain the Insurer's Role in the Market Meltdown," below.)
How will insurers make up the difference? Not through growing enrollment. The Kaiser Family Foundation estimates that about 9 million people are expected to lose employer-sponsored coverage. The underemployment rate, which includes those who are working part time but want full-time jobs (and their accompanying health benefits), stood at 15.6 percent in March, according to the Economic Policy Institute. "Now an estimated 24.4 million people — 1 in every 6 workers in this country — are either unemployed or underemployed. The number of involuntary part-time workers increased by 423,000 in March and by 4.4 million since the start of the recession," the EPI reports.
Ken Jacobs, chairman of the University of California-Berkeley Center for Labor Research and Education, says, "Normally, health benefits are something that companies and individuals hold on to. Depending on how long-lasting this recession is and how deep, we could see some deeper changes."
Even without the recession, the trends don't appear encouraging, says Jacobs. "We are seeing a long-term decline in job-based coverage," says Jacobs. "We go peak to peak from 2000 to 2007 and nationally, job-based coverage went down 5 percentage points" but the offer rate stayed pretty much the same.
Smaller companies, especially those with fewer than 10 employees, are particularly hard-pressed, says Fitzgibbon. "As for groups of over 200, just about 100 percent of those are insured, but it drops off pretty dramatically as the employee level declines."
Ominous trends
Small businesses fueled the engine of economic recovery from recent recessions and may do so this time around, yet there is no guarantee that those added jobs will mean added covered lives.
Health plans may be tempted to make up for lost market share by raising premiums, but employers will have none of it, Reinhardt, the economist, says. "The employers will simply say, Look I just can't do it."
All the pressure points that this recession bears upon the health economy are difficult to track, says Jeff Goldsmith, PhD, a contributor to the Health Care Blog (http://www.thehealthcareblog.com/), a well read collection of opinions by credible authors. "The insulation that health insurance has traditionally provided workers against a recession has really burned away and there are a very large number of people who are nominally insured but who at a practical level can't afford to get care. There is something on the order of 60 million people who are having trouble paying their medical bills and a significant fraction of those folks have health insurance."
This is the case even though the American Recovery and Reinvestment Act of 2009, the stimulus, will subsidize COBRA for laid-off workers by up to 65 percent of premium costs. "It used to be that when you laid off 20,000 workers, maybe 20 percent of them might have the resources to buy COBRA," says Reinhardt. "But now with that subsidy you might have 50 percent to 60 percent who can afford it. You are still losing market share, though."
Sidorov adds: "In the meantime, the Obama administration and the media have painted insurers as evil, and even though they are funding COBRA, I'm not sure it is enough because the persons likely to keep it aren't necessarily healthy. At any rate, now is no time to go public with any substantial premium increases to make up for the shortfalls."
Now, some good news
Are any plans well-positioned? "It is not written that the larger plans will automatically dominate local markets," says Goldsmith. "You go to a place like Wisconsin and you have a lot of health plans started out by physician groups like the Marshfield Clinic that are still a very large factor in that region's health insurance system. They are probably going to do pretty well."
The top 60 health plans in the country cover about two thirds of the people, Fitzgibbon estimates. None of those plans, as far as he can tell, are in danger of going out of business.
"The good thing about being in the health plan business is that as long as you can see a year down the road, you can adapt," says Fitzgibbon. "If membership declines, you can adjust your infrastructure to that. If you get pricing resistance from employers, you can adjust the benefits to whatever the premium level is. Health plans are pretty adaptable."
It will turn around
"Maybe not in the next year, but in the next few years it will turn around," Reinhardt says. If health insurance reform works at all, it seems unlikely that there will be a Medicare-like, government-run competitor for non-elderly people. What that might mean is that an awful lot more federal money will flow to individuals in the form of subsidies and that they will be driven into the arms of the private insurance industry.
"In the short view, it is going to be tough," he adds, "but if there existed in this country investment managers who had a five-year horizon, to my mind they would buy health insurance stock now."
Looked at from one angle, you could even say that the recession is a needed corrective, says Goldsmith. "If there is good news for health plans, it is that the [entire] health care industry has entered recession. It is the only time I can remember in 30 years where I've seen prescriptions down, physician office visits down, and hospital admissions down all at the same time."
Recession may be the only thing that can finally — finally! — help payers get a handle on runaway costs. There will be winners, insurers that have launched health improvement initiatives. "After years of trying to build metrics and databases that enable them to identify potentially high-risk, high-cost subscribers, they actually are in a lot of cases able to bend the cost trend for these folks," says Goldsmith. "They are actually managing care by predicting health risk in advance of illness and intervening, not just trying to manage the cost of clinical services after they are needed. This is cutting-edge.
"It is a tiny fraction of enrollees who generate the majority of the cost in a group. The fact that health plans are learning how to manage those costs is a plus."
Meanwhile, Sidorov says, "Now's the time to hunker down, stick to underwriting, manage trend as much as possible, block and tackle — because that's what you do in downturns. The market always softens up and good times lie ahead."
Challenging times for health plans
---
Our most popular topics on Managedcaremag.com
---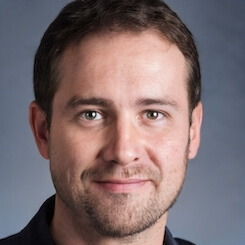 Paul Lendner ist ein praktizierender Experte im Bereich Gesundheit, Medizin und Fitness. Er schreibt bereits seit über 5 Jahren für das Managed Care Mag. Mit seinen Artikeln, die einen einzigartigen Expertenstatus nachweisen, liefert er unseren Lesern nicht nur Mehrwert, sondern auch Hilfestellung bei ihren Problemen.