Nationalize it
Re: "Reform — Does It Just Mean More Regulation," October 2008. Milton Friedman said long ago, if health care is a right, it must be nationalized.
It is a right. Ask any ER doctor. So a single-payer system will come.
Two sides of coin
Re: "It's Time To Ask More of Utilization Management," October 2008. I think the article is right on the money. Utilization management and quality improvement should function like two sides of the same coin, but they rarely do.
More data needed
Re: "Help Members To Avoid a Part D Doughnut Hole Crisis," October 2008. It would be helpful to know the profit margins, in percentage and actual dollars, for branded and generic drugs. Furthermore, members should know the administrative costs and the hassles with prior authorization.
Issue gets complicated
Re: "Plans Feel the Pressure to Vaccinate More Adults," August 2008. Once again an issue as straightforward as preventing diseases through vaccines is complicated by the fragmented health care delivery system with complete lack of focus on the patient.
Watch out for lawsuits!
In your June 2008 interview with Barbara Starfield, MD, she forgets to mention the detrimental effects of lawsuits on our health care system.
Any system avoiding lawsuits will be more efficient and resource-rich than ones possessing them. Yet beyond the efficiency argument is the fact that the lawsuits assaulting our system create exorbitant malpractice insurance costs.
Sadly, areas of this country are left without health care because these prohibitive costs drive away the providers. This phenomenon is uniquely American, I believe, but alas I do not know for sure.
E-mail advantage
Thank you for the article "Kaiser's EMR Push Pays Off" in the June 2008 issue. This article describes the incredible EMR accomplishment Kaiser has achieved, and more importantly, it presents some impressive benefits of the EMR.
In the article, you stated the 7 percent to 10 percent reduction in office visit utilization by using secure e-mail between patients and their doctors, which is one of the findings in a published study.
I would like to underscore that the reduction in utilization occurred even though 63 percent of doctors were low-level adopters with fewer than 15 e-mail encounters a month. If more doctors encouraged their patients to use secure e-mail, even further reductions in the rates of office visits and telephone calls might occur.
Ask the pharmacist
I am very tired of reading how prices will rise or fall because of a behind-the-counter drug class. Where are the articles about the patient being better served by such a class? How about the best outcome for the dollar and time invested for the patient? How about pharmacoeconomics? How about just plain health care efficiency?
I have been out of pharmacy school for over 30 years, and I can still do a good job at what I studied and trained for — selecting the best drug for the patient. Who better to select the appropriate dose, strength, and mode of action than a pharmacist?
The word art is significant, as it involves information gathering, interpretation, communication, and decision making between the pharmacist and the patient. If only physicians knew how many times their prescriptions are not filled because the patient cannot afford it, the patient does not "feel" bad with high blood pressure or high cholesterol, the patient cannot take specific medications while on the job.
Pharmacists have these discussions daily. We are here, patients have access to us, they trust us, and we have the knowledge. Use us.
I have worked almost every aspect of pharmacy: in a large teaching/research hospital, in chains, in my own store, in a clinic, as consultant to extended care facilities, and now in public health. I have enjoyed all facets of my career. The one thing that is constant is the pharmacist's interaction with patients. Even after the "high prescription error" articles a few years ago, all surveys show pharmacists to be the most trusted health care provider. Use us.
Get the lawyers out of medicine and see the price of health care go down. If physicians were not risking being sued, they might not feel compelled to treat everything with a drug. Paper after paper shows that about 75 percent of all visits to a physician are for conditions that would resolve on their own, without medication, yet we feel compelled to treat!
Astronomical costs
I wonder if anyone wants to hazard a guess as to the costs of the last 18 years in the United States for the following:
Buildings built and maintained by HMOs and insurance companies
Salaries, including executive compensation
Paper and computer software/hardware
Projects such as ill-fated delivery of computers and handhelds to encourage e-prescribing, and "clinical pathways" fiascoes
Gifts, golden parachutes, art work purchased, payments to facilitate mergers
Payments demanded by and paid to the California insurance commissioner and other insurance commissioners
The medical director of United Healthcare announced publicly in 2000 that his one company had spent a billion dollars in the prior decade questioning doctors' decisions, and reversed 1 percent. Back to my original question: one trillion? Several trillion?
---
Our most popular topics on Managedcaremag.com
---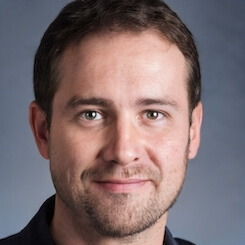 Paul Lendner ist ein praktizierender Experte im Bereich Gesundheit, Medizin und Fitness. Er schreibt bereits seit über 5 Jahren für das Managed Care Mag. Mit seinen Artikeln, die einen einzigartigen Expertenstatus nachweisen, liefert er unseren Lesern nicht nur Mehrwert, sondern auch Hilfestellung bei ihren Problemen.