Defined contribution is a re-emerging health care reform idea. Its advocates say that it tackles reforms overlooked by other options, will tame costs, and will give employers incentive to stay in the game.
Despite 30 years of trying, the best minds in health care have yet to craft a way to bend the cost curve downward to a sustainable level. Conversely, creative minds who know how the health care industry really operates have consistently been able to keep that curve pointed upward.
The Kaiser Family Foundation reports that family health insurance premiums increased 131 percent, from $5,791 in 1999 to $13,375 in 2009, while GDP grew just 41 percent, from $9.2 trillion to $13 trillion.
A January 2010 report by the Massachusetts attorney general says, "Price increases, not increases in utilization, caused most of the increases in health care costs during the past few years in Massachusetts." The AG finds that in hospitals offering similar services in the same geographic area, the highest paid hospitals get more than twice the rates paid to the lowest hospital.
A report from the Center for Health System Change said that hospitals and health systems in California have been able to secure lucrative payment terms and also keep themselves in provider networks.
While providers from Massachusetts to California have profited from the secret that drives prices higher, cost control thinkers have been unable to find an approach that trumps this mysterious force.
In a strange twist, the American Medical Association says in an August 2010 report that the element that providers use to drive costs higher is the same element that payers use to punish doctors with low rates. Its report, Competition in Health Insurance: A Comprehensive Study of U. S. Market, says that insurers have run roughshod over doctors in many markets and do not provide fair payment.
Market leverage is the reason for higher prices — and the reason for lower rates as well. Providers and insurers that understand the principle of a free market economy are able to get their way.
Some experts say that if market power has demonstrated its ability to push costs up and down, then purchasers and payers interested in controlling costs should broadly adopt this classic business approach and have at it with the rest of the health care industry.
They say the way to do this is through a defined contribution approach to health insurance.
Defined contribution alternative
Most health insurance is based on a defined benefit model where a benefit plan is chosen and costs escalate annually in an effort to maintain that benefit package. "The defined contribution approach flips the coin to where plan sponsors say 'Here is how much we are going to contribute to insurance,' and then there is a marketplace where consumers can choose from an expanded set of insurance plans, and also choose the provider network they want to get their care through," says James Capretta, at the Office of Management and Budget from 2001 to 2004 and now a fellow at the conservative Ethics and Public Policy Center.
Defined contribution was considered about a decade ago, and some of its principles have been implemented by employers, but it eventually gave way to other ideas like pay for performance and quality initiatives.
A defined contribution approach has two key elements. First, it involves the plan sponsor (employers and Medicare) limiting their financial support for insurance to a specific fixed amount, with consumers picking up the rest of the cost. Second, it requires an expanded set of benefit plans that allow consumers to choose a plan that meets their needs.
Defined contribution takes consumer control beyond health savings accounts and high-deductible health plans by providing greater choice in coverage and greater flexibility in all of its financial arrangements.
Capretta takes this concept one step further than some other advocates by including choice of a provider network. "In addition to a marketplace where consumers can pick their insurance, there should be a mechanism to allow them to choose the delivery system they want to get their care through. That puts them in control to get the most value for themselves."
He adds, "My view is that if we did this in a wholesale fashion across the insurance sector, for both commercial coverage and Medicare, it would dramatically alter the incentives in the delivery system so that providers would have to reorganize themselves to become more efficient because they would be competing with others for business."
This view of defined contribution has substantial implications for health plans. First, they will be forced to offer more creative benefit plans in the individual market and switch their business model from selling group coverage to employers to selling individual coverage. Second, they will have to develop much better consumer tools to aid customers in comparing and in choosing benefit plans. And third, they will have to push providers into new contracts that offer a price concession, improved efficiency, or improved access and convenience. Some of these pressures already exist; defined contribution would certainly intensify them.
The defined contribution option has been proposed as a reform for employer-sponsored insurance and even for Medicare. Capretta advocates applying it to Medicare, saying it will solve the problem of that program becoming an unaffordable entitlement, given that Congress has been unwilling to resolve its problems.
Rep. Paul Ryan, R-Wisconsin, a rising star Republican, also proposed converting Medicare to a defined contribution program. Under this approach it would become a voucher program and beneficiaries would use the voucher and their own funds if necessary to purchase insurance.
"The Part D program provides a window into how this works," says Capretta. "It's a close but not exact example of how things might work in Medicare and commercial plans. In Part D, the government makes a certain amount available to beneficiaries, but it is not involved in price setting for prescription drugs. The health plans then establish their formularies and negotiate prices with drug manufacturers and consumers choose from many different plans based on the cost of the drugs they are using. The result is that cost of the program has been about 40 percent less than anticipated because the insurers have to compete against many other plans and they have beaten down the drug manufacturers who have to compete to get market share.
"You can't get at all of the complexities of why costs are so high with external regulations or imposed change. If you really want to cut costs or make something work well, you have to give people an incentive to figure it out for themselves," says Capretta.
Gaining a foothold
The defined contribution model isn't just an idea. It has been implemented in Utah's new statewide health exchange. That exchange has other innovative features to attract employer support, like a premium aggregator that allows individuals or working spouses to combine premium contributions from more than one employer. It also includes protection against wild individual premium increases in the form of an insurer-designed risk adjustment methodology. The exchange opened in 2009 with 66 benefit plans for consumers to choose from.
There is tentative employer support. "The defined contribution alternative is a solid approach as long as it is balanced with proper consumer tools and financial safeguards like emerging rating and risk innovations," says Helen Darling, CEO of the National Business Group on Health and a MANAGED CARE editorial board member. "The country is going to move in that direction even for governmental programs. We already kind of have a defined contribution in Medicare where there are many exclusions or limits on services and high cost sharing in the form of deductibles in Part A and Part B."
James Gelfand, director of health policy at the U.S. Chamber of Commerce, says that "The most important thing for businesses is always predictability, and health insurance traditionally has been one of the most unpredictable expenses businesses face. Most employers run a health plan where most employees don't pay a lot of attention, and when costs go up, employers on average bear 80 percent of the increase. Employers have always been interested in defined contribution options, and that is one of the reasons so many have moved to DC plans for retirees."
Challenges and uncertainties
Defined contribution will only work if it is tied to important changes in insurance regulations, an expanded set of individual benefit plans, and support for consumers in managing their health care. The simple step of an employer or plan sponsor making a specific sum available to consumers to purchase coverage and turning them loose in the individual market would be disastrous for employees and employers.
Defined contribution requires important and possibly difficult regulatory changes. They include a new tax deduction for individual premium expenses, new risk adjustment rules that spread risk across benefit plans and insurers, and more specific underwriting procedures.
States could take steps to solve these regulatory problems, just as Utah did, but many of them are addressed in the health exchange provisions of the PPACA. For example, the reform law has regulations covering risk adjustment, but since most of these regulations are not yet written, there are no guarantees how they will turn out. Furthermore there are other regulations in the PPACA, such as credits to small employers that offer coverage and insurance premium subsidies to consumers, that could undermine defined contribution.
Health exchanges will take effect in 2014 for employers with up to 100 employees and in 2017 for larger employers.
Another area of uncertainty in the defined contribution approach is the idea it will lead to greater consumer choice in benefit plans at different price points. Expanded consumer choice will in many ways depend upon the active participation of health plans, yet more options will mean more competition, higher administrative and marketing costs, and new strategies in structuring provider networks as a means to differentiate cost.
While the Utah health exchange opened with a wide range of individual coverage options, just the opposite occurred in the Massachusetts Health Connector. Health plans, particularly the large ones, successfully resisted benefit plan innovations from smaller companies and also encouraged consumers to purchase coverage directly, rather than through the exchange.
In DC's favor
Defined contribution addresses a couple of things that have been overlooked by other reform proposals.
No one wants employers to stop sponsoring health insurance benefits, but costs are high. Defined contribution, advocates say, could provide cost relief sooner than other reform ideas. "It is difficult for employers to justify spending nearly $11,000 on family coverage for an employee earning $40,000," says Darling. The figure — $10,744 precisely for a family of four — comes from the Milliman Medical Index for 2010. The total medical costs for that average family are $18,074.
The Massachusetts AG's report on provider prices identifies another problem: "The commercial health care marketplace has been distorted by contracting practices that reinforce and perpetuate disparities in pricing."
The report says that the wide price variations in prices that payers agreed to "are not correlated to (1) quality of care, (2) the sickness or complexity of the population being served, (3) the extent to which a provider is responsible for caring for a large portion of patients on Medicare or Medicaid, or (4) whether a provider is an academic, teaching, or research facility. Moreover, (5) price variations are not adequately explained by differences in hospital costs of delivering similar services at similar facilities."
Payers need to do a better job in contracting and network management. A defined contribution approach might create greater competition among insurers through the introduction of new benefit plans, and this competition could facilitate better contracting in a variety of ways, including more intensive rate negotiations, or restricted networks.
The real questions about all reform proposals are which can be implemented nationally and which will lead to meaningful changes in the delivery system. The most popular proposals aimed at provider reform today are accountable care organizations and medical homes.
Whereas defined contribution is designed to unleash market forces to pressure providers to change themselves, accountable care organizations and medical homes represent prescribed change. Providers may not see the need to change or the market opportunity that would come from reorganizing.
Jeff Goldsmith, PhD, the founder and president of the consulting company Health Futures, reviewed these proposals in a July 2010 Health Affairs article. He says that the patient-centered medical home can be a successful and cost-effective model. "We need to chip away at how care is delivered in this country, and one way of doing this is to start on the ends and work our way to the middle. At one end, a tremendous amount of cost is associated with patients with chronic disease, and at the other end, a big chunk goes to inpatient acute care. Evidence is emerging that the patient-centered medical home works for patients with chronic disease. It affects downstream costs."
In terms of this evidence, the Geisinger Health System reported in an August journal article that over four years, its intensive, full-blown medical home, ProvenHealth Navigator, achieved an 18 percent (P<.01) cumulative reduction in hospital admissions and a 36 percent (P<.02) cumulative reduction in readmissions.
But Goldsmith's article cites two challenges posed by medical homes. One is building the capacity — the staffing, skill sets, information technology and procedures — to act as a medical home. He cites an emerging concern that the medical home model may be so complex that it is only feasible in large multispecialty group practices. It may not be possible to transform small internal medicine practices into medical homes. Geisinger's medical home is very elaborate; practices are supported with personnel paid by the health plan.
The second challenge is funding both for the practice and to increase the compensation of primary care physicians to attract more medical school graduates. "We need to move to a relationship-based payment for medical homes where patients join a practice and payers pay a fee to the practice to manage that patient," says Goldsmith.
His view of accountable care organizations takes issue with the basic concept of exclusive provider organizations serving a geographic catchment area. The problem is that accountable care organizations are intended to manage most or all care for a population base. "I am bearish about anyone's ability to manage community-based health costs. Gearing up to do that is going to trigger a wave of provider consolidation that will create rigidities and reduce patient choice," says Goldsmith. He says that providers are capable of managing clinical risks in sick patients but they are ill prepared to manage population risk.
"The ACO has significant potential for locking in cost shifting and absurd provider payment differentials based on brute force that will damage the ability of the insurance industry to function and be creative in improving health care." The brute force would come from the ACOs' market exclusivity.
Operational problems also plague ACOs. Goldsmith cites potential contentious and problematic relationships between providers — for example, a community hospital and tertiary medical center may compete for patients.
"There are huge implementation hurdles with accountable care organizations," says Steven Shortell, PhD, dean of the School of Public Health at Berkeley. "But there seems to be a solution. A close examination of the successful organizations, like integrated delivery systems, shows that leadership and experience with integrating providers is the key variable." Shortell and others have proposed extensive mentoring, leadership development, and consulting programs to facilitate the development of accountable care organizations. Even then, they may be feasible only in limited areas.
Jason Hwang, MD, MBA, co-author of The Innovator's Prescription about health care innovation, says that several elements must come together for an innovation such as accountable care organizations to take hold. These elements include leadership, an effective organizational structure, cultural agreement on goals and the ways to achieve them, and an event or environment that allows the innovation to occur.
While defined contribution might be seen as an alternative to these provider reforms, Capretta says that it might actually act as a facilitator. "The consumerism inherent in defined contribution creates market forces that can properly shape other reform ideas like accountable care organizations and patient-centered medical homes."
Caution and criticism
There are several standard criticisms of defined contribution. The first is that it shifts financial risk to consumers. In response, "We have to find ways for individuals to understand the cost consequences of their decisions," says Darling, the CEO of the National Business Group on Health. "There are several ways of doing that, and defined contribution might be one of them."
Another criticism is that consumers are not able to evaluate and choose plans. Employers and benefit experts have usually done this on their behalf. However, there are examples where creative tools simplify this process. An example is how Medicare Part B supplemental plans are presented to elderly consumers. Plans are required to fit into predetermined benefit levels set by Medicare, and insurers are required to present specific details about coverage and costs. And the information is presented in simple terms. The Utah health exchange provides a specific role for insurance brokers to assist consumers.
A third complaint is that consumers will pay higher premiums in the individual market, like the 39 percent rate increase sought earlier this year by Anthem Blue Cross in California. High premium increases have been proposed in other states this year.
But part of this problem is because of states' rate-setting regulations. At least 29 states have "file and use" procedures that allow insurers to submit their new rates and then use them. Tighter review procedures, which are coming, might provide more protection for consumers.
There are other solutions as well. The Utah health exchange implemented two procedures: First, it made changes in its underwriting procedures, and second, it established a new approach to risk adjustment. The risk adjustment procedures were developed by the insurers themselves and they spread the risk across a wider range of plans.
A major obstacle that does remain is federal tax policy for individual expenditures for health insurance premiums. Employers are allowed a tax deduction for employer-sponsored plans, and employees get similar treatment for the portion of premiums they bear.
But individuals who pay premiums directly, outside of an employer-sponsored plan, are not allowed to deduct these expenses. That's a major barrier to implementing defined contribution outside of the auspices of employer-sponsored plans that allow employee premium contributions to be treated on a pre-tax basis.
A market for defined contribution?
Defined contribution is in its infancy, and by itself it is not a silver bullet. Advocates say that its advantages include unleashing market forces to produce change, and that this option is scalable across the country to employers of all sizes. However, it would require a variety of regulatory, financial, and business model changes. For example insurers would have to expand their individual coverage business lines and be more aggressive with providers. Time will tell if there is a market for defined contribution's market forces.
Employers' health care cost burden
Employers sponsor health insurance for 160 million people. Their continued sponsorship is essential to a stable health care system. Yet premium increases have consistently exceeded GDP growth and the Patient Protection and Affordable Care Act will increase their costs even more, through new mandates, new taxes, and the potential for cost shifting as required cuts in Medicare are implemented.
In 2010, employer costs for health insurance increased 8 percent, to $10,744 for a family of four, according to the 2010 Milliman Medical Index.
The table shows that since 2006, annual increases in employer medical costs have grown at least three times as fast as GDP.
Advocates of defined contribution say this option allows employers to provide a fixed, affordable amount toward health insurance for their employees. Advocates assert that the market power of consumers will hold prices down where employers have had no success.
Source: Bureau of Economic Analysis and 2010 Milliman Medical Index
Defined contribution's mixed record on workers' retirement
Pension plans, one leg of the "three legged stool" of sources for workers' retirement income, come in two varieties: defined benefit (DB) and defined contribution (DC). But this leg is collapsing as the number of DB plans plummets and the rate of participation in DC plans declines.
The number of DB plans has plummeted from 114, 395 in 1985 to 29,400 in 2006, according to the Pension Benefit Guaranty Corp.
Companies switch to DC pension plans because the risk of the plan is switched to employees, and most simultaneously reduce their contributions so they save money.
But for employees, this shift has resulted in decreased participation in pension plans and reduced benefits. Participation in employer-sponsored retirement plans declined from 50.3 percent in 2000 to 43.3 percent in 2008, and by 2008, just 59 percent of private sector workers had access to an employer-sponsored retirement plan, according to a Congressional Research Service report. Further, the Employee Benefits Security Administration (EBSA) reports that as of 2005, just 37 percent of large DB plans were fully funded, and 11 percent of collectively bargained plans were deemed in crisis. Union leaders worry that because companies are dropping out of the pension business and there is a continuing attack on Social Security, eventually workers will be solely responsible for their own retirement.
The Service Employees International Union (SEIU) says that DC plans are bad for workers because:
They place the burden of management on workers.
They can fail workers when the market performs badly or the worker underestimates how much he needs to fund his retirement.
They do not provide supplemental benefits such as early disability and cost-of-living adjustments.
They yield lower returns than DB plans.
While a study by the National Institute for Retirement Security concludes that DB plans managed by professionals are more successful at achieving greater investment returns than DC plans, and that the cost to deliver the same level of retirement income to a group of employees is 46 percent lower in a DB plan than in a DC plan, the trend toward DC plans continues.
Oh yes, the other two legs of the retirement stool: Social Security and personal savings.
—Colleen Dazé
Contact Thomas Reinke at [email protected]
The cost to deliver the same level of retirement income to a group of employees is 46 percent lower in a defined benefit plan than in a defined contribution plan.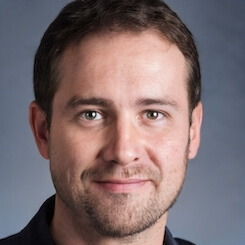 Paul Lendner ist ein praktizierender Experte im Bereich Gesundheit, Medizin und Fitness. Er schreibt bereits seit über 5 Jahren für das Managed Care Mag. Mit seinen Artikeln, die einen einzigartigen Expertenstatus nachweisen, liefert er unseren Lesern nicht nur Mehrwert, sondern auch Hilfestellung bei ihren Problemen.