Health insurers can be doing more to come up with creative ways to pay providers and organize care
MANAGED CARE 

June

 

2011

. ©MediMedia USA
Health insurers can be doing more to come up with creative ways to pay providers and organize care
Frank Diamond
Managing Editor
There were skeptics from the beginning, a handful of experts who stood back and watched warily as others celebrated the push for accountable care organizations. ACOs, a much-touted part of the Affordable Care Act, were the way to reduce costs and improve quality by way of a provider-centric system that's buoyed by global capitation, proponents argued. ACOs were going to rescue health care. Then, in March, CMS published the regulations governing ACOs and, suddenly, everybody's a skeptic, especially disappointed provider groups that had been pushing for them.
"Part of the problem is that there are a lot of forces acting on CMS, not the least of which are analysts in the Office of Management and Budget and the Congressional Budget Office which, for some baffling reason, scored future savings for this program," says Jeff Goldsmith, PhD, founder and president of the consulting company Health Futures. "That's scary by itself."
There are indeed "many, many problems with the concept as drafted in the legislation, and the proposed regs have not helped at all," agrees Alice G. Gosfield, principal of Alice G. Gosfield and Associates. This lawyer and health care policy expert calls all the optimism over ACOs downright absurd. Both Goldsmith and Gosfield are members of the MANAGED CARE Editorial Board.
Troubling
Goldsmith says that there was a lot of hedging in the regulations, pointing to the fact that if an ACO makes money in the first two years, the government sets aside 25 percent in case the organization loses money in the third year. Also troubling is what he calls the two-sided risk, meaning that if the ACO exceeds the spending caps in the first two years, it gets no bonus. If it exceeds the cap in the third year, the ACO owes the government money, and CMS wants a credit card to back this up.
"This is clearly OMB's work," says Goldsmith. "The fiscal twitchiness of the regulations was a result of government financial people being concerned that this wasn't going to save the feds any money at all."
Gosfield cites the letter sent to CMS head Donald M. Berwick, MD, by Donald W. Fisher, PhD, president and CEO of the American Medical Group Association (AMGA). Fisher says that the regs are "overly prescriptive, operationally burdensome, and the incentives are too difficult to achieve to make this voluntary program attractive." Fisher is concerned about retrospective attribution, static risk adjustment, and requirements for risk sharing, quality measurements, and minimum savings. The regulations include a checklist of 65 quality measure goals that ACOs will have to achieve.
Glen R. Stream, MD, president-elect of the American Academy of Family Physicians and a practicing family physician, says that the regulations surprised him. "I had the opportunity on behalf of our academy to participate in two feedback sessions with members of other physician and hospital organizations — in relatively modest-size groups, maybe 50 or 60 — with CMS Administrator Berwick and members of his staff and the White House staff and give input about what our concerns were," says Stream.
Nothing in those sessions foreshadowed the released regulations. "Particularly for solo and small group physicians, the amount of change that would be required in such a short period to participate in this is just sort of overwhelming," says Stream. "And yet to shut out over half of the health care provider community right from the get-go just seems counterproductive."
Even though the focus is on providers, health plans are studying the ACO phenomenon to see where they may fit, for the most part falling back to the idea that insurers have actuarial experience and claims data. However, the managed care industry has been too passive, Gosfield says.
"I'll be very blunt about this. They are lacking in creativity in approaching new forms of payment and organizational delivery. They tend to default to 'Oh, we really like the idea of these vertically integrated organizations.' Well, that's called building your own cartels. Be careful what you wish for, because when most of the providers in a community are in one entity, they can walk away from an unfavorable financial deal, leaving the plan with few options."
Nothing new
Most of the experiments with ACOs by private insurers do not impress her. "The ones I am aware of are pretty tepid," says Gosfield. "There aren't really new payment models. No one knows what global capitation actually does for quality. I think it doesn't do anything itself for quality."
Because health plans can handle risk, they might be able to run to the rescue. The question is: Will they want to?
"Have you read the articles on their profits?" says Gosfield. "No wonder they're not motivated. 'And by the way, we need to have our premiums increased because utilization has fallen off because of the recession. When the economy comes back, we're really going to need the reserves of tons of premiums.' It's just morally irresponsible, frankly, when we are all trying to confront rising health care costs."
For the most part, health plans watching the ACO movement's uncertainty don't know what to think, Gosfield suggests. "Anyone who really followed this closely knew that this was just an opportunity that some organizations might pursue," says Gosfield. "The mania was generated more by consultants than by anyone else, from what I can tell. The YouTube video 'In Search of an Accountable Care Organization' describes the depth of understanding of many health systems in dealing with these issues."
That short video, at http://snipurl.com/27xxqr, portrays health plans as ignorant of the whole subject of ACOs.
Goldsmith says that a collapse of the ACO movement would not let health plans off the hook. "I don't think the ACOs per se would have been a tough bargaining partner. The consolidated entities that sponsored ACOs certainly would. And just because the ACO program might not get off the ground, that does not mean that a legacy of consolidated hospital operations and consolidated hospital control over physician practices isn't left behind."
Goldsmith argues that insurers ought to pursue an aggressive strategy of attempting to create competitive alternatives to specialty care and of really working hard to build up the primary care relationship through some form of medical home for members.
"They need to restructure their network relationships," says Goldsmith. "The conditions are particularly fertile to begin backing away from unit price to save money on their network contracts."
Physician Group Practice Demonstration
Gosfield says that the only analogue for anything like this is the CMS's Physician Group Practice (PGP) Demonstration, conducted between 2005 and 2010. "The Group Practice Demonstration was a kind of gainsharing program that offered potential additional dollars after FFS for producing quality improved outcomes, but they were tied to a requirement to save more than 2 percent over a control group," says Gosfield. "So of the ten groups, half got none of the bonus and most of the rest, except for the Marshfield Clinic, got very little."
It's not as if CMS did not have a warning. Trent Haywood, MD, JD, cites that demonstration in the New England Journal of Medicine in March.
Haywood argues that even the best physician organizations will probably lose money in the first three years before being able to recoup an initial investment of $1.7 million. The AMGA analysis argues that ACO start-up costs will be more like $11 million to $26 million, 7 to 15 times the cost of the PGP startups.
"The high up-front investments [in PGP] make the model a poor fit for most physician group practices … and even the majority of large, experienced, integrated physician group practices could not recover their initial investment within the first three years," Haywood writes.
Goldsmith says, "So what did the feds do with the ACO program? Well, they cut the program term to three years, made it a whole lot more complicated, and cut the reward from 80 percent of the savings to the mid-50 to mid-60 percent range. You don't need a Harvard MBA to realize that the investment/return ratio on this was not moving in the right direction."
The baffled reaction from providers was not simply a negotiating ploy, as is so often the case when regulations are floated in Washington. "Providers who had lined up to do this basically told them we're not going to participate," says Goldsmith.
"The idea that 75 to 100 provider organizations were going to join up was simply not going to happen. This is looking like Tom Sawyer's fence-painting project."
Even that rosy picture of participation (100 provider organizations, not young Tom's fence) undermines the idea that ACOs will somehow be a dominant force, says Gosfield. There are about 5,800 hospitals and 780,000 physicians in the United States. "They are not all going to be in ACOs."
The provider reaction apparently hit home because the administration last month began backpedaling by announcing a new model for ACOs called Pioneer. The idea is that integrated systems such as Intermountain Healthcare and Geisinger will be able to launch ACOs as early as this summer if they are willing to take greater financial risk, but will also pocket more of the savings if that gamble pays off.
Geisinger spokeswoman Amy Bowen: "With our role in CMS's Physician Group Practice Demonstration, we don't believe we're eligible for the Pioneer program at this time."
Brent James, MD, chief quality officer and executive director of the Institute for Healthcare Research at Intermountain Healthcare, says "We are still in the midst of evaluating the Pioneer ACO concept to see how it might fit. We haven't yet met as a leadership team to go through the full range of analyses and reach a decision. … The one thing I found problematic with the Pioneer ACO concept was the very short timeline we have to read, analyze, and understand it."
CMS is also promising to allocate a share of expected savings up front to what it calls less mature ACOs. Whether these incentives will work is debatable because there are other problems with the regulations that have not been addressed, says Gosfield.
After the fact
For instance, it's unwieldy. "Because the administration is trying to avoid the appearance of closed networks to Medicare beneficiaries, it is using a post hoc attribution process that assigns beneficiaries to you after the fact, so to speak," says Gosfield. "Under the proposed regs, CMS will determine to whom a beneficiary is assigned for ACO accountability purposes, after the first year of delivering care, by looking at which primary care physician rendered most of the primary care services to the patient.
"In addition, CMS will do nothing to channel beneficiaries to the ACO because it doesn't want Medicare beneficiaries to feel they are in a closed network, which was a big part of the anti-managed care backlash of the mid-1990s."
It's known as "retrospective assignment," says Goldsmith. "Retrospective assignment preserves freedom of choice if you're afraid that your doc might be changing your care patterns and may be pocketing some of the savings," says Goldsmith. "You can leave his or her practice, but you won't know whether you're in the ACO. That will be a purely statistical exercise after the program year is completed. From the Medicare beneficiary's standpoint, the ACO is something that's being done to you, not something you get to participate in or share the savings from."
What happened?
Many who had been proponents of ACOs wonder how CMS could have been so off the mark. "The people who wrote these regulations are fundamentally out of touch with the day-to-day realities of medical practice and running complex health care organizations — just fundamentally out of touch," says Goldsmith.
One important difference: Unlike the ICD-10 conversion and the push for value-based purchasing, the ACO program is voluntary. "The ACO looked inevitable," says Goldsmith. "CEO's were going to their boards and physician leadership and saying we have to do this. Then they looked at the cost of getting up and going, and the minuscule reward if they get everything right and realized that it just wasn't worth it." (See "Providers Have Enough on Their Plates," below.)
Providers have enough on their plates
Perhaps what most threatens accountable care organizations is that the ACO is a voluntary program, and the regulations floated by the Centers for Medicare & Medicaid Services aren't exactly attractive.
"The ACO provision isn't even a pilot program or a demonstration. It's nothing but a voluntary opportunity," says Alice G. Gosfield of Alice G. Gosfield and Associates. "The amount of money that it's going to take to create what CMS has in mind, the amount of energy it's going to take to construct all the moving parts that they have described, is seriously distracting people, particularly hospitals and physicians, from mandatory programs that go into effect in October 2012."
Hospitals and physicians can't be blamed for ignoring the call for ACOs in favor of working on getting done what needs to be done. Those mandates are a handful. It's not as if the Obama administration declared war on providers, but there is a disturbing larger pattern, says Jeff Goldsmith, PhD, founder and president of the consulting company Health Futures.
Meaningful use
He cites the regulations for meaningful use of clinical information technology, approximately 640 pages of them. "They were so onerous that many people were saying 'We're going to skip Stage 1 [for implementing EHRs] and wait for Stage 2,'" says Goldsmith.
"With value-based purchasing, hospitals get 1 percent of DRG [diagnosis-related groups] payments withheld in 2013, earning them back if they perform on 18 largely process measures, plus results of patient satisfaction measurement."
Of course, value-based purchasing and meaningful use are two entirely separate programs. "What unites them is that they rely on micromeasurement of provider behavior in the absence of outcome related quality measures to enable the provider to qualify for Medicare payments," says Goldsmith.
Glen R. Stream, MD, president-elect of the American Academy of Family Physicians and a practicing family physician, says that he sees some hope in the meaningful-use experience. "I would point to the Stage 1 meaningful-use regulations," says Stream. "The initial proposed regulations were a lot more difficult and perhaps not possible to achieve — particularly for groups just starting with EHRs. But the revised regulations in the final rule took a lot of that input into consideration and lowered the bar. I think there's a lot of that work that needs to be done similarly in ACO regulations."
Still, that's not the only thing providers have to worry about. The transition from ICD-9 coding to ICD-10 hovers on the horizon, also in 2013. "It's just this phenomenal increase in the complexity of coding for any HIPAA transaction, not just Medicare," says Goldsmith. "You're sitting there as a provider and you're just inundated by check-the-box reporting requirements and new coding requirements. It's as if the real purpose of the electronic health record is to dramatically expand the complexity of what you need to document to get paid. And that's supposed to be the solution to our quality problem.
"This is why physician practices have been adding staff steadily, even though physician office volume is off, even imaging volume is off. Why are people adding staff? Well, they're just overwhelmed with new so-called quality reporting requirements."
Altering economics
These measures are fundamentally altering the economics of medical practice, says Goldsmith. "There is basically a whole new level of micro-accountability for clinical decision making being overlaid on what was already a crippling paperwork burden from the legacy payment system. It's just this onslaught of process measures of quality."
Goldsmith says that providers note that those who have brought them all of this added work are the same people who wrote the ACO regs, which feature 65 core measures of quality grouped into five clusters, and eight measures of what's called patient centeredness.
"They said, Oh my God — it's the same Mickey Mouse check-the-box approach."
Then there's the matter of taking on risk. Gosfield cites the push in the mid-1990s for physician-hospital organizations that never really panned out because, to put it simply, providers are not insurance companies.
"There are many of us who lived through 1995 with our eyes, ears, and brains open," says Gosfield. "All this happened before, where providers were not in a position to take on actuarial risk. We lived through this with the PHOs where everybody exhausted themselves spending 16 months worried about what topics would require more than a majority vote among the physician representatives and the hospital representatives on the board, so neither would have too much control over the other. After all of that, many of them never even got a contract."
Stream, of the AAFP, says that many "were surprised that the only participation options involved taking substantial risk, which is an issue for physician-based organizations."
Where to go from here? Can the government fix the problem at this point? "Who knows?" says Goldsmith. "I don't personally think that the regs are fixable, and the reason I say that is if you back off from the 65 core measures, it will appear to consumer advocates to be a political cave-in to providers. It would make it seem that CMS dumbed the program down, reducing consumer protections to make this go. It's also not clear they will have the flexibility from the fiscal types, who are scared about whether this will save the feds any money, to make the rewards or the ROI greater."
That's a good point, says Stream. "The piece of the Affordable Care Act that authorized the formation of the ACOs through CMS and gave it the authority to write the regulations was very vague and not prescriptive," says Stream. "Many organizations, including our academy, were surprised to see such detailed, specific, and, in some ways, inflexible regulations come out." (Stream, however, remains hopeful that the regulations can be revised to everybody's satisfaction.)
Gosfield believes that the way to go is through bundled budgets, not bundled payments. "If there's bundled payment, somebody else is holding your money or you have to go through these awful governance battles over who is going to control that money," she says.
She cites the Prometheus payment model, which she helped design. "Prometheus uses a case rate, which is a budget encompassing all the providers who touch a patient for a condition. It is a cap on the money that is available to pay everyone. All get paid their allocated portion of the budget, after FFS or DRG claims are paid, based on their scores and the portion of the case rate they contracted to provide."
Consumer take
Goldsmith wonders what can be done that would be politically acceptable. "I think consumer advocates will look at the retrospective assignment and say 'This is actually worse than managed care. At least with managed care, you knew you were in a managed care plan and you got the benefit of lower premiums or lower cost sharing.'
"In those two important areas, making the reporting requirements less onerous and doing something about the retrospective assignment problem, I'm not sure CMS has the flexibility to fix this. They've really made a first-class mess."
"I think consumer advocates will look at the retrospective assignment and say, 'This is actually worse than managed care.'"—Jeff Goldsmith, PhD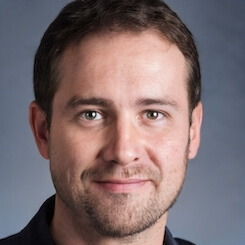 Paul Lendner ist ein praktizierender Experte im Bereich Gesundheit, Medizin und Fitness. Er schreibt bereits seit über 5 Jahren für das Managed Care Mag. Mit seinen Artikeln, die einen einzigartigen Expertenstatus nachweisen, liefert er unseren Lesern nicht nur Mehrwert, sondern auch Hilfestellung bei ihren Problemen.