El Paso First Health Plans did not lose sight of the two goals in the overhaul of the electronic data interchange system
Managed Care Staff
In the real world, companies don't have the luxury of taking on challenges one at a time, and a Medicaid health plan in Texas used that reality to get ahead in complying with looming changes for electronic health care transactions.
The American National Standards Institute's 4010/4010A1 electronic data interchange standard is scheduled to be converted to version 5010. These transactions include functions like claims, eligibility inquiries, and remittance. Unlike 4010/4010A1, version 5010 accommodates the ICD-10 codes, and must be in place by Jan. 1, 2012 before the changeover to ICD-10 diagnostic and procedure codes (greatly expanded from ICD-9), which is required to begin Oct. 1, 2013.
Most plans seem to be concentrating on launching 5010, but aren't as focused on the progress they are making with ICD-10, says Jim Daley, the director of risk and compliance in the information systems department at BlueCross BlueShield of South Carolina. Daley, a former HIPAA program director, was one of the driving forces for the first white paper on ICD-10 about 10 years ago for WEDI — the Workgroup for Electronic Data Interchange. He is the cochairman of the WEDI ICD-10 committee.
"I wouldn't say that the vast majority of insurers are behind in 5010, but I would support that statement in regard to ICD-10," says Daley. "While insurers may not be fully ready for external testing on Jan. 1, 2011, I feel most will be ready for 5010 implementation by the compliance deadline of Jan. 1, 2012. I don't feel as confident with ICD-10, but there's still time to make the deadline." (For more on those deadlines, see "Don't Take Your Eye Off of ICD-10 While Working on 5010 Installment" on Page 35.)
El Paso First Health Plans decided to do the two together. "We performed our analysis and project strategy ahead of the game," says Sharon Perkins, director of information technology. "Our roadmap and strategy was completed by Jan. 1, 2010. The business driver was a 5010 compliance document mandated by the state of Texas."
In submitting that compliance plan, the 85,000-member El Paso took the additional step of including a plan for complying with ICD-10. "El Paso First recognized the importance of assisting its provider network base and other third-party relationships to help them become compliant as well," says Perkins.
The most daunting challenge was figuring out the complete scope of ICD-10's projected effect. "Some of the processes that we have in place such as disease management, case management, value-based benefits, or better program or benefit management are areas that we feel are going to be tremendously affected," says Perkins. "Current disease management programs are based on disease management classifications that are broader in scope. With the greater level of specificity, we can narrow down and pinpoint our focus to more specific items. We can let the routine diagnosis and treatment continue and focus our programs to address chronic severe conditions."
Minute detail
If there is one word that can best describe the difference between ICD-9 and ICD-10, that word is granularity — the ability to describe something in minute detail. For example, in ICD-9, there are nine codes to describe a pressure ulcer based on general location, with an additional six codes added in 2009 to be used as secondary diagnoses to describe the stage of the ulcer. ICD-10 has 125 codes to describe these same pressure ulcers, based on specific location and stage.
"With the greater level of specificity, based on the clinical guidelines, our doctors might determine that a particular diagnosis might not need to be managed," says Perkins. "On the other hand, we can home in on those that are on a more critical level of need."
Under ICD-9, El Paso had to fill in the gaps with more information from the provider. That's how the plan managed members with chronic needs.
The transition means juggling priorities. "There are a lot of different items that you need to pay attention to: product development, network maintenance, and especially provider contracts. If you have provider contracts where reimbursements are based on ICD-9, you have to re-evaluate those contracts to accommodate the logic of ICD-10. If you have case management programs geared to ICD-9, then you will also have to examine the codes and make sure they are still applicable."
In the case of becoming compliant with 5010 and ICD-10, health plans have a chance to please their physicians while shoring up their bottom lines, says Perkins. "If you do not properly adjust to ICD-10, then your operations could be severely affected by overpaying and/or underpaying for services," says Perkins. "Also, if your providers are not ready to use the 5010 transactions and/or ICD-10 transactions, how are you going to send and receive information?"
Broader perspective
The focus is on information flow between stakeholders. "Getting ready for 5010 and ICD-10 is not just about your organization," says Perkins. "It has a broader perspective. It's about ensuring that existing relationships continue to operate seamlessly so that we can manage our reimbursement, we can maintain our customer service, maintain the care management that we can offer members by taking advantage of the level of greater specificity.
"There is a tremendous amount of work to do in a short timeframe. October 2013 seems like it's really far away, but it's really not. When you start sitting down at the table and start looking at all these different items, then the window gets smaller and smaller. So the sooner that you start, the better."
Don't take your eye off of ICD-10 while working on 5010 installment
Health plans everywhere face deadlines for installing new coding systems for electronic health care transactions, and the switch-over might take some time. For instance, from March 17, 2009 through Dec. 31, 2011, both the 4010 and 5010 standards for electronic data interchange will be allowed, says Jim Daley, director of risk and compliance in the information systems department at BlueCross BlueShield of South Carolina and a nationally recognized expert on 5010 and ICD-10. The switchover will apply to plans and providers.
"If both trading partners agree, they can move to the 5010 version" now, says Daley. "They must use 5010 on Jan. 1, 2012 and after."
The rule allows for either standard to be acceptable during the transition, but a trading partner cannot force the other partner to move to 5010 ahead of the compliance date, says Daley. However, most health plans would want to begin accepting 5010 with at least some trading partners before Jan. 1, 2012 to avoid a cutover.
The dual-standard period allows for a gradual migration, he adds. "During this transition these payers would be accepting both formats," says Daley. "It would seem less practical, or even risky, to only accept the 4010 version right up to the compliance date and then attempt to switch all trading on the same day."
He says that the 5010 rule describes two levels of testing:
Level 1 is internal testing to get systems ready to send and receive transactions. This should be completed by Dec. 31, 2010 — that's right, by the end of this month.
Level 2 is external testing with trading partners, which includes hospitals and physicians. As testing is completed with partners, the 5010 version could then be used in production with that partner. This should begin Jan. 1, 2011 and continue until all trading partners are using the 5010 version — by Jan. 1, 2012.
"ICD-10 does not have a gradual cutover period," says Daley. "ICD-10 must be used for service dates on and after Oct. 1, 2013 or for dates of discharge on and after Oct. 1, 2013. No early use is allowed on transactions."
---
Our most popular topics on Managedcaremag.com
---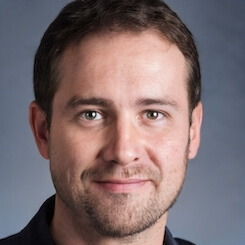 Paul Lendner ist ein praktizierender Experte im Bereich Gesundheit, Medizin und Fitness. Er schreibt bereits seit über 5 Jahren für das Managed Care Mag. Mit seinen Artikeln, die einen einzigartigen Expertenstatus nachweisen, liefert er unseren Lesern nicht nur Mehrwert, sondern auch Hilfestellung bei ihren Problemen.