This new code set promises to delineate like never before the type of physician service rendered
Look to the blue horizon and behold the biggest systemic and technological challenge in generations. The implementation of ICD-10 codes will change forever the way medical directors, hospital officials, physicians, and everybody else in health care conducts business. It's out there, all right. But how far off?
The transition from ICD-9 that's mandated by the government could well occur on Oct. 1, 2011, the proposed deadline as of this writing. Or, if health plans, hospitals, physicians, and almost everybody else outside of the Centers for Medicare and Medicaid Services get their way, it might not happen until 2013, or 2015, or 2016.
We'll very possibly know the deadline by the end of this month, when CMS is scheduled to issue the final regulation. One thing we know for certain: ICD-10 will mean buying into information technology in a way that has not happened up until now.
"I've watched the ICD-10 storm cloud approach slowly and learned it will require some extensive re-tooling in claims processing, actuarial services, and finance," says Jaan Sidorov, MD, a consultant, former health plan medical director, and member of MANAGED CARE'S editorial advisory board. "From a medical director's point of view, there are implications for network management (will the providers submit claims correctly?), disease and/or care management, and HEDIS. The fear is that not knowing how to navigate the codes will result in rejected payments and/or loss of income because of unintentional down-coding."
There's little question that the transition is well overdue. "Most parts of the health care industry agree that this needs to be done and that the real discussion is what's the timing for it," says Karen Trudel, the deputy director of the office of e-health standards and services at CMS.
ICD-10 (the International Statistical Classification of Diseases and Related Health Problems 10th Revision) is the latest code set from the World Health Organization to categorize diseases. It is overseen in this country by the Department of Health and Human Services (See "ICD-10 Beyond Our Shores").
Periodically, ICD goes through major revisions. In between, there is a continuous updating of particular codes, as well as the addition of a handful of new ones each year.
"Those interim revisions have been well supported by software that was designed to anticipate such annual updates," says Charlie Baker, the chief executive officer at Harvard Pilgrim Health Care. "ICD-10, however, represents a scope of change not attempted since 1946 with ICD-6. Revisions 7, 8, and 9 all deferred any major changes to structure of the codes in deference to significant cost that would be incurred to both paper and electronic systems put in place over the last 60 years. This is the reason underlying the impact of moving from ICD-9 to ICD-10; much to be gained but much to be changed."
To make things even more daunting, HHS wants to also overhaul how pharmacy claims and other administrative transactions are processed by adopting an updated X12 standard, version 5010, which is an electronic format that governs the processing of payment data (See "New Electronic Transaction Standards for Pharmacy").
Two groups of codes
The ICD codes are actually two separate groups: ICD-10-CM (clinical modification) is a set of diagnosis codes to be used, for the most part, by health plans, hospitals, providers, and PBMs. ICD-10-PCS (procedure coding system) put an additional burden on hospitals (and to some extent payers) because they will be used to describe inpatient procedures. There are approximately 13,000 ICD-9-CM codes; ICD-10-CM will have 68,000. There are approximately 3,000 ICD-9-PCS codes; ICD-10-PCS will have 87,000. All told, ICD-10 means an expansion of the coding system from the 17,000 codes in ICD-9 to 155,000.
Jim Daley, a former HIPAA program director, was one of the driving forces for the first white paper on this subject about eight years ago for WEDI — the Workgroup for Electronic Data Interchange — a national organization that advises the government on technology standards for health care.
"Medical directors have to address all of these codes," says Daley, currently the director of risk and compliance in the information systems department at Blue Cross Blue Shield of South Carolina.
The most daunting aspect of ICD-10 isn't simply its size. It will also not look at all like the 27-year-old ICD-9. Under ICD-10 CM, the number of characters used to express a specific disease/procedure goes from xxx.yy numeric to xxx.yyyy alphanumeric.
Daley sites senile osteoporosis as an example.
"Under the current ICD-9-CM volume one and two, a five-position numeric — 733.01 — would become, under ICD-10-CM, M80.011A," says Daley. "It doesn't correlate at all."
Or take laparoscopic appendectomy. Under ICD-9, that's 47.01. Under ICD-10-PCS, four positions with a decimal point in the middle become seven positions, no decimal point: ODTJ4ZZ.
It is all about nuance. For instance, there's only one ICD-9 code for angioplasty: 39:50. Under ICD-10, there will be about 1,170. "With ICD-9, we can't measure which ones work better than the other ones. We pay for them all the same," says CMS's Trudel. "If we wanted to look at the quality of a variety of stents, for instance, we wouldn't be able to do it, because it's all about one code."
CMS's notice of proposed rulemaking (NPRM) published in the Federal Register Aug. 22 notes that "ICD-9-CM has a single diagnosis code for fracture of the wrist. If a patient is treated for two successive wrist fractures, the ICD-9-CM code does not provide enough detail to determine if the second fracture is a repeat fracture of the same wrist, a fracture of the other wrist, incorrect billing for delayed healing, or non-union or mal-union of the original fracture."
Says Sidorov: "Managed care insurers are not worried about the prospect that having more codes equals covering more stuff. It's the same stuff in far greater detail, which will entail considerable redesign on their internal workflows. Will this redesign translate into meaningfully greater quality at lower cost? At this time they're unable to answer that simple question."
Says Daley: "Theoretically the coding system shouldn't change what is covered or not covered. However, with the increased granularity and recategorization of some codes, there may be some confusion during the transition. Also, the increased granularity may provide better delineation of what is or isn't covered."
The fundamental challenge, says an IT expert at Harvard Pilgrim Health Care, is that all of the software and processing systems in place require extensive modifications or in many cases wholesale replacement to accommodate the increased number of characters, the use of alpha characters, and the geometric increase in processing logical permutations. Also, the problem goes beyond claims software to any system that processes any of the mandated HIPAA transactions: eligibility, claims status, remittance advice, referral/authorization, and claims submission acknowledgment. In other words, the transition means lots of programmers, lots of new software, and lots of integration consultants.
James Cross, MD, head of national medical policy and operations at Aetna, hopes that ICD-10 will refine quality-improvement activities. Quality measurement, especially in the era of electronic medical records, could also benefit.
"The improved coding will also allow for more quality improvement activities such as increased ability to identify opportunities to improve care through claim and data analysis," says Cross. "The new coding may also help with quality measurement, especially in the era of electronic medical records. Providers will be able to more readily manage their patient population and help ensure that screening and preventive services are more widely performed."
Despite the headaches ICD-10 might cause, many will be happy to be rid of the antiquated ICD-9 codes. Hospitals especially want to see the changes, though they know it will mean a lot of work.
CMS notes in its NPRM that "The hierarchical structure of the ICD-9-CM procedure code set is compromised. Some chapters can no longer accommodate new codes, with the result that any additional codes must be assigned to other topically unrelated chapters. For example, new hip replacement procedures must now be assigned to an 'overflow' chapter for procedures that are not classified elsewhere. When those chapters become full, new procedures would have to be assigned to a chapter now devoted to procedures related to the eye."
Everybody agrees that the transition is going to cost health insurers a lot. Just what "a lot" means, however, is a matter of some conjecture. The Federal Register: "We estimate that changing payer systems to ICD-10 may be one of the largest cost categories, but the cost is not clear and the range is variable as payers represent a widely varied group." Throughout the NPRM the authors cite a study by Rand titled "The Costs and Benefits of Moving to the ICD-10 Code Sets." CMS states: "Using Rand's basic findings, we estimate the cost of system changes to payers for transitioning to ICD-10 is approximately $164.64 million with a range of $110 million minimum to $274 million maximum. . . ."
And that's just the cost to payers.
Redoing contracts?
One of the reasons for that range is that CMS also takes into account findings in a study by the consulting company Robert E. Nolan, even though it does not agree with some of that study's assumptions regarding the costs for renegotiating provider contracts.
CMS, in its NPRM, states: ". . .  [W]e do not see the level of effort to be significantly greater than with other renegotiation efforts, especially in the recent past with the initiation of several prospective payment systems for long-term care, psychiatric, rehabilitation, and outpatient services."
America's Health Insurance Plans isn't so sure. In October 2006, AHIP published a white paper titled "Examining the Cost of Implementing ICD-10." It states: "The payment rates negotiated between health plans and providers are defined using standard diagnostic and procedural codes. Provider contracts that are currently based on ICD-9 codes will have to be revised. Because the ICD-10 is designed to more accurately describe the services that are provided, a one-to-one mapping is not appropriate — and both providers and payers will want a clear understanding of the payments that will be made for services billed under the new code set. Each negotiated fee schedule will need to be updated and perhaps actively renegotiated."
Baker, the CEO of Harvard Pilgrim Health Care, also admits the possibility that ICD-10 might encourage contractual maneuvering. "Some providers see an opportunity to introduce changes to contracts based upon the granularity of ICD-10."
Hospitals are not the only providers health plans need to concern themselves with. As with any technological change in medicine, there's always the question of physician buy-in.
For instance, under ICD-9 there are six codes for sinusitis: maxillary, frontal, ethmoidal, sphenoidal, pansinusitis, and unspecified. A review of data collected by Arkansas Blue Cross & Blue Shield found that physicians chose "unspecified" on their claims 82 percent of the time. ICD-10 has 14 codes for sinusitis, but who is to say that doctors won't just choose "unspecified?"
Even cooperative physicians will need to be trained, and AHIP estimates that it could cost from $277 million to $415 million. AHIP arrives at this number by estimating that approximately 692,000 doctors will each need between 4 and 6 hours of training.
CMS disputes this, saying in the Federal Register that "… we continue to believe that there will be a minimum number of physicians who will desire such training, leaving it instead to their staff coders or the use of 'super-bills' to update their coding information. In the case of the latter, we continue to believe that contract re-negotiation costs are considered for purpose of this analysis to be a cost of doing business, and would take place whether or not the transition to ICD-10 took place."
That's just one challenge of the many that ICD-10 presents. Those challenges, health plans, physicians, hospitals, and others argue, are reasons CMS should delay the launch of ICD-10 by at least two years, and even more.
According to AHIP, a delay would allow vendors to build "packaged solutions" and better coordination between payers and physicians so that claims are paid correctly and on time during the transition. There are a host of other objections, but so far CMS had been adroitly batting them away.
For instance, regarding the payment of providers, CMS states in its NPRM "that the slowdown associated with the implementation of the new code sets may cause serious cash flow problems for providers. The risk of a payment slowdown always exists whenever a new payment system or policy is implemented." However, it adds that "even with major policy changes, plans have learned over time to anticipate these problems and have instituted measures to provide periodic interim payments (PIP) for providers who may be affected by the processing slowdown. Most payers have learned through experience the cash flow needs of their providers and can easily set up PIPs and perform reconciliation at the end of the fiscal year."
CMS wants to help
One might be tempted at this point to quote Ronald Reagan, who said the most terrifying words in the English language are "I'm from the government and I'm here to help."
Of course, Reagan's presidency ended 20 years ago, and each generation seeks its own way. CMS wants to help, stating in the Federal Register that it "plans on proactively conducting outreach and education activities, as well as engaging industry leaders and other stakeholder organizations to provide education and other resources to their respective constituencies."
Might be worth looking into.
For further reading
Wildsmith TF. Examining the cost of implementing ICD-10. October 2006. Available at http://www.ehcca.com/presentations/hithipaa414/3_04_1.pdf
Department of Health and Human Services. HIPAA administrative simplification: Modification to medical data code set standards to adopt ICD-10-CM and ICD-10-PCS. Federal Register. August 2008. Available at http://library.ahima.org/xpedio/groups/public/documents/government/bok1_040507.hcsp?dDocName=bok1_040507
Libicki M, Brahmakulam I. The costs and benefits of moving to the ICD-10 code sets. Rand Corp. March 2004. Available at http://www.rand.org/pubs/technical_reports/ TR132/index.html
Robert E. Nolan Company. Replacing ICD-9-CM with ICD-10-CM and ICD-10-PCS: Challenges, estimated costs and potential benefits. October 2003. Available at http://www.renolan.com/industries/ICD10Study_1003.pdf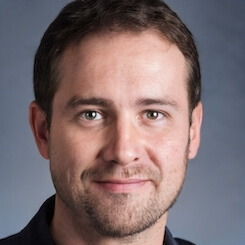 Paul Lendner ist ein praktizierender Experte im Bereich Gesundheit, Medizin und Fitness. Er schreibt bereits seit über 5 Jahren für das Managed Care Mag. Mit seinen Artikeln, die einen einzigartigen Expertenstatus nachweisen, liefert er unseren Lesern nicht nur Mehrwert, sondern auch Hilfestellung bei ihren Problemen.