An early managed care idea that the marketplace once rejected is now being embraced by employers and offered by health plans
In the 2011 movie Moneyball, the general manager of the Oakland A's is portrayed as one of the smartest executives in baseball. A former player and first-round draft choice, GM Billy Beane pores over player statistics, seeking hidden gems — high-value free agents other teams might overlook but would fit Beane's idea of low-cost, high-quality players.
For Brett Morris, president of Health Net of Arizona, health care is like baseball, especially when putting together a narrow network of providers. Hospitals and physicians are free agents that health plans add to their teams after carefully scrutinizing their ability to deliver high-value, low-cost care, he says. Since 2006, Health Net has successfully developed such narrow networks in California and now it seeks to replicate that success in Arizona.
Health Net is not alone. Aetna, Harvard Pilgrim Health Care, and Blue Shield of California, among other managed care organizations, also have developed narrow networks in response to demands from employers seeking low-cost options that do not sacrifice quality. Since 2009, a slow economy has fueled much of the desire for these low-cost networks, but other factors are at work as well.
For employers, Aetna expects costs to be 1 to 4 percent lower with narrow networks than under more traditional plans. Health Net of Arizona predicts costs will be 10 to 20 percent lower, and Blue Shield of California predicts its first-year premiums for its Blue Groove product will be 10 to 15 percent lower than its traditional plans. Blue Shield also says costs for Blue Groove will rise by 5 percent or less in future years.
This year, Blue Shield of California is responding to demands from employers and brokers for lower-cost offerings by selling Blue Groove in Sacramento. The plan includes a narrow network in the form of a patient-centered medical home (PCMH) for patients with any of six chronic conditions, including cancer, diabetes, and heart disease. The goal is to deliver cost-effective, high quality care through a coordinated patient care team, says Chief Medical Officer Meredith Mathews, MD. (For more on this, see "Blue Shield of California Combines Narrow Network and PCMH" below)
Blue Shield of California combines narrow network and PCMH
Blue Shield of California has developed an unusual narrow network that includes a patient centered medical home (PCMH) for patients with certain chronic conditions. The PCMH is one tier of a three-tier product called Blue Groove that Blue Shield is offering to large employers in the Sacramento and Modesto areas this year.
The top tier features the PCMH model for patients with chronic conditions who can choose to receive care from a narrow network team of providers who will follow evidence-based protocols, says Meredith Mathews, MD, Blue Shield of California's chief medical officer.
The conditions are:
Cancer
Diabetes
End stage renal disease/chronic kidney disease
Heart failure/coronary artery disease
Hypertension
Osteoarthritis
The members who choose to participate in the PCMH will have lower out-of-pocket costs, Mathews says.
He doesn't consider the PCMH to be strictly a narrow network, but rather a center of excellence. It is narrow by nature, however, in that there are a limited number of providers and the prevalence of the six conditions will limit the number of patients as well, he says.
"The PCMH has its origin as a chronic care model with an evidenced-based approach to care," he says. "Our goal was to form a PCMH devoted to providing better clinical care to these members. It wasn't simply to narrow the network. It is an effort to give people better and more comprehensive care."
Value-based design
"We will ask physicians to do the best job possible with access and care coordination and to work as a team to provide the best evidence-based care to the members in this PCMH," he says. "For the members, we are offering them value-based insurance design so that there are advantages to patients who follow best evidence-based practices."
Even when physicians follow evidence-based practices, patients don't always follow physicians' recommendations, he says.
"The value-based insurance design allows us to give significant incentives through lower copayments and putting medications on a lower-cost tier so that there are no barriers to patients who want to follow evidence-based practices."
By using value-based insurance design, providing additional funding for care coordination and financial incentives if the physicians meet HEDIS measures, Blue Shield is aligning physicians' and patients' incentives, Mathews says.
"All the evidence shows that if you can drive up the number of people following evidence-based practices, their costs generally will be lower in terms of inpatient days.
"In addition, the advanced-access component of a PCMH allows these patients to seek care where most of their information is at hand as opposed to going to the emergency room or other settings where physicians can't access the patient's information," Mathews explains.
"Basically, we're promoting better care," he says. "And the earlier in a disease progression that you intervene, the more likely you are to get results that are better for patients."
In the past year, health plans also have been developing even narrower networks. Mercer, the human resource consultant, has worked with Lowe's, the home improvement retailer, to send workers needing heart surgery to the Cleveland Clinic and with PepsiCo to send workers needing orthopedic care to Johns Hopkins Hospital in Baltimore.
Ultimate narrow network
All costs, including travel, hotel, and food for the worker and a companion are covered for workers who choose this option. In this ultimate narrow network, the employers pay a negotiated bundled fee for all health care services and this fee is less than what the employers would pay in hospitals close to the workers' homes, says Alexander Domaszewicz, a Mercer principal in Newport Beach, Calif.
Health plans have been narrowing their network offerings since the mid-1990s, Domaszewicz notes. When the weak economy followed the recession of 2008 and 2009, employers demanded lower-cost options without any decline in quality. In response, plans offered networks of highly efficient providers that deliver quality care at the best price.
"It's definitely a growing trend," he says. "As health reform is implemented, there are only so many levers health plans and plan sponsors can pull if they want to change plan designs. That leaves the breadth of the network as being one area that is hard to manage on your own as an employer, but if health plans are building narrow networks, then it is one of the last frontiers that employers can tap into for greater efficiency."
The economy was a factor because plan sponsors want lower costs, but a second factor is health care reform, he says. If insurers have to enroll everyone, then it makes sense to offer more efficient programs.
"Plus, narrow networks could be very popular when we have health care exchanges and health plans start enrolling patients who have previously been uninsured," Domaszewicz says. "You can't offer a very expensive plan to people who previously had no insurance or they are unlikely to take it. A third factor is that health plans want to steer patients to facilities and physicians in accountable care organizations or patient-centered medical homes that are delivering highly efficient care."
Other options
Amy Oldenburg, head of national provider networks at Aetna, agrees that the economy and the changes coming under health reform have forced plan sponsors to seek lower cost options. These employers want no dropoff in quality, but they want to steer employees to the most cost-effective providers, she adds.
Larger plan sponsors have always been very vocal, she says. In prior years they cared most about having the broadest possible access through very large networks. With the recession, however, everyone was thinking about what was happening under health care reform and what effect the exchanges would have on enrollment.
"The employers told us they prefer to have broad access so that all of their members can go to any physician or any hospital, but in this economy, they also need to steer employees to the most cost-effective providers," she says. "I call it back to the future, but it is really back to the 1980s."
When health plans introduced highly restrictive networks years ago, consumers and physicians complained. To counter this trend, some state legislatures passed any-willing-provider laws that forced plans to allow all providers willing to meet the plans' requirements into their networks. But today low costs and high value trump provider choice, at least for some employers.
"All plan sponsors are facing rising costs, and so we offer them a number of plan designs to manage costs," Oldenburg explains. "Plan sponsors want us to help them steer employees to facilities or physicians who are the most cost effective so that members get the same quality of care while also saving money.
"In 2009 we definitely started to see an increase in interest among plan sponsors for narrow network offerings," she adds. "We already had specialists in our Aexcel offering for eight or more years, and so we started considering what we could do in addition to that."
Specialists
Aexcel is a network of specialists who are cardiologists; gastroenterologists; neurologists; neurosurgeons; otolaryngologists/ENTs; obstetricians and gynecologists; orthopedists; urologists; and cardiothoracic, general, plastic, and vascular surgeons. To become an Aexcel specialist, physicians must meet Aetna's standards for both clinical performance and efficiency and provide services to Aetna members for less than they usually charge.
Hospitals
To develop its narrow networks, Aetna took the idea behind its Aexcel offering of having physicians meet clinical performance and efficiency standards and applied it to hospitals.
"By the beginning of 2011, we started offering the narrow networks in 43 markets," Oldenburg says. "We would prefer to have more than a year's worth of data, but what we have seen to date in overall savings shows that the narrow networks are working. We are seeing the savings we anticipated and they are delivering lower costs."
The savings are about 1 to 4 percent for plan sponsors, depending on the segment of plan sponsor involved. In the segment of large plan sponsors, they are all self-insured and their savings accrue to them differently from offerings that are not for self-insured employers, she says. The small group savings, for example, would come on the premium side, and those numbers are proprietary.
"It will be interesting to see if we gain additional adoption for 2013, and I think we will," Oldenburg adds. "By the end of this year, if large plan sponsors participate in greater numbers, that will determine how quickly others will move to narrow networks. Plan sponsors often make benefit decisions in a two-year cycle because they like to see what experience others have before they follow suit. That's why we'll know more by the end of 2012."
Aetna offers products that allow plan sponsors to steer employees into a variety of options. "I put multiple arrangements under the umbrella of narrow networks," Oldenburg says. "One could be a tiered network, or a network that is smaller, and even ACOs fall under that umbrella."
Domaszewicz has a more precise definition. "The first network level is defined by using cost and quality information to choose providers and this leads to the broad in-network and out-of-network designations," he says. "Then you can use that information to develop tiered networks where you separate the most efficient physicians with better outcomes into one network and the other standard physicians into another network. How you encourage member use of one group or provider versus another defines how narrow your network is."
If there's a cost differential to see a physician in one group versus another, that's a tiered network, he says. "See a regular provider and the employee would pay a little more, while a visit to one of the top providers would cost less. But in a narrow network, employees wouldn't be able to pay extra to go to other physicians. The employee could see only those best performing physicians in the narrow network. All others would be out of network and not covered."
Quality is a key component in each of these offerings, Domaszewicz says. "There are narrow networks that include 50 percent or less of the full network providers, but there are also ones that only eliminate a relatively small percent of full network and both are still considered narrow networks."
Oldenburg agrees, saying, "Our ultimate goal is to maintain or improve quality. Quality always comes first and then you look at addressing cost. Low cost is an option that we consider for plan sponsors or for individuals."
Quality counts
"When choosing providers for our tiered networks, first we select according to quality then we select according to cost efficiency," she says. "Some providers would be on a lower benefit tier, meaning members would pay more to access those providers. The individual makes the choice based on the payment arrangements that plan sponsors make."
In its Aexcel network, Aetna makes a distinction in 12 specialties based on quality and cost efficiency. "We may define designated physicians in those 12 specialties as being on tier 1 and reimbursed at the highest level, non-designated physicians could be on tier 2 and reimbursed at a lower level. But we also have a narrow network constructed based on having only specific hospitals and their aligned physicians in that network."
Health Net data
Does the success of narrow networks so far mean that health insurers were correct in the 1980s to limit choice? "Plan sponsors were not ready to make that leap," she says. "The way we have constructed these networks now — with the quality criteria we use — is different from the way we did it in the 1980s."
Health Net's Morris agrees that when developing narrow networks, sophisticated data analysis is needed to identify providers that deliver quality care while keeping costs low.
"There is no lack of data on providers," he says. "Our narrow network here in Maricopa County represents a lot of data analysis regarding where we find the most value," he says. "It's cost driven, but the value component is important as well. When we put all the components together we found aspects of our full network that work at a higher value proposition, which means extraordinary quality but lower total cost."
Health Net is different from other Arizona plans in that it has always offered HMO plans with more restrictive networks than their PPO counterparts, Morris says. "While other plans abandoned the managed care component of the HMO format a couple of decades ago, we stuck to it," he says. "So while other plans have only a few years of data on this strategy, we have decades of it.
"Low quality is not an alternative for us. But in this economy people need money for other things, and if we can offer a high quality product and do it at a lower cost, that's what reform is trying to accomplish."
Tailored network
After reviewing data on Arizona's providers, Health Net contracted exclusively with Banner Health Network to establish Health Net ExcelCare, a commercial HMO network for Maricopa County and parts of Pinal County. It started January 1. Health Net calls it a tailored network, but as an exclusive contract, ExcelCare fits Domaszewicz' definition of a narrow network.
"Employers selecting ExcelCare will have premium savings of about 20 percent when compared to our most popular PPO," Morris says.
Offered to small and large employers, ExcelCare allows members access to more than 2,650 Banner Health Network primary care physicians and specialists and such hospitals as Cardon Children's Hospital and the recently opened Banner MD Anderson Cancer Center.
"We think 20 percent lower is compelling, and in Arizona, it needs to be, particularly in Maricopa County," Morris adds. "Companies are struggling to provide coverage to their employees."
Health Net introduced its tailored networks beginning in 2006 in California: the Silver and Bronze networks. While the full statewide HMO has 13,160 primary care physicians (PCPs) and 38,900 specialists in the state, the Silver network has 7,500 PCPs and 16,490 specialists, and the Bronze network has 1,900 PCPs and 3,950 specialists, Health Net says.
Robust enrollment
The Silver network can be as much as 15 percent less expensive than comparable Health Net benefits in the full network, and the Bronze network can be 10 percent lower than Silver, the company says.
In addition to the ExcelCare network in Arizona, Health Net also has introduced similar provider partnerships in Sacramento, Calif., and Portland, Ore.
Enrollment in Health Net's tailored network grew 45 percent between September 2010 and September 2011 and now accounts for nearly one third of Health Net's commercial enrollment in the Western states, the company says.
One factor that may foster continued growth of narrow networks is how they can serve as stepping stones to ACOs and PCMHs, says Oldenburg.
"Both narrow networks and ACOs will continue for the future, of course," she comments. "But it's ideal if you have a narrow network first. Everyone can develop an ACO, but not every ACO will be a good narrow network. That's why I see us as having both for a time, and narrow networks would work well alongside PCMHs in the same way."
Given that both ACOs and PCMHs are designed to deliver high-value, low-cost care, they will require an approach similar to that used to build narrow networks. Or, as Morris says, "It's like bringing Moneyball to health care.
Health Net tailored network's annual enrollment growth, by tier
Full
Silver
Bronze
October 2009
63%
37%
October 2010
54%
44%
2%
October 2011
48%
46%
6%
Source: Health Net, 2012
Lowe's, Pepsi develop narrowest networks
The narrowest of networks involve direct contracts between employers and large hospital systems to provide certain kinds of specialty care to specific health plan members, say Alexander Domaszewicz and Eric Grossman, Mercer health care consultants.
One example is Lowe's, the home improvement supply company, which contracted in 2010 with the Cleveland Clinic. Under this contract, Lowe's will fly any employee to Cleveland for cardiac surgery. Lowe's also will pay for a spouse or companion to stay in Cleveland during the employee's surgery. Even though the company pays for travel, hotel, and meals, the cost of this arrangement — including the surgery in one of the nation's top cardiac hospitals — is expected to be the same as or less than if Lowe's employees get cardiac surgery in traditional local settings, Domaszewicz explains.
"This program is completely voluntary," he adds. "If the Lowe's employee wants to get surgery at Cleveland Clinic, which is consistently rated the number one heart hospital in the United States by U.S. News & World Report, then you can go there and Lowe's will fly the husband and wife together."
In December, PepsiCo announced a similar arrangement with Johns Hopkins Hospital in Baltimore, consistently rated the best hospital in the country by US News & World Report. This contract allows employees and dependents from anywhere in the country to travel to Baltimore for cardiac or complex joint surgeries, Grossman explains. PepsiCo also pays for travel, hotel, and meals, and covers the deductible and coinsurance for the procedures.
---
Our most popular topics on Managedcaremag.com
---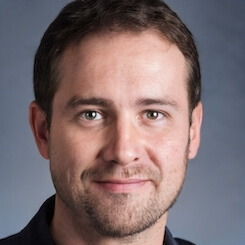 Paul Lendner ist ein praktizierender Experte im Bereich Gesundheit, Medizin und Fitness. Er schreibt bereits seit über 5 Jahren für das Managed Care Mag. Mit seinen Artikeln, die einen einzigartigen Expertenstatus nachweisen, liefert er unseren Lesern nicht nur Mehrwert, sondern auch Hilfestellung bei ihren Problemen.