In the bad old days, health plans would contract with a limited number of providers, promising them lots of work in return for low prices. Now, a new generation of narrow networks takes a page from the old HMO playbook, adding fresh comparisons on quality that all providers will find hard to ignore.
Throughout the late 1990s, the fashion in managed care networks was bigger and bigger. Bigger networks meant more choice for members, fewer criticisms from angry consumers upset at seeing their family doctor stranded outside the plan, and maybe a lot less overhead as MCOs stopped trying to trim costs by maintaining discipline among the smaller ranks of providers — the central idea behind HMOs' original business model.
These days, though, health plans around the country have begun sizing up so-called narrow networks once again. And if health plans can capitalize on more efficient data analysis and a need to gain a handle on prices while improving quality, doctors may quickly find themselves confronted by an old reality: Smaller networks and the standards they impose may be impossible to ignore.
"We think this is the basis for health care going forward," says Brad Bowlus, president and CEO of PacifiCare Health Plans and a pioneer of narrow networks. "I would venture to say that the average consumer spends more time investigating his new car, that big screen TV…, than looking at evidence-based health care outcomes." And whether it is through narrow or tiered plans — or anything else that pushes utilization and quality information — the drive now is to get people to "vote with their feet" for the best market value in medicine.
This new breed of narrow physician networks started out in California — where a heavy concentration of medical groups and health plans makes the state a natural testing ground for managed care products — and gradually began to head east. To some industry analysts, it was a predictable outgrowth of the move to tiered hospitals, which used smaller copayments to encourage members to pick from a select group of providers.
Narrow doctor networks have been steadily gaining steam. PacifiCare, for example, just celebrated the first anniversary of Signature Value Advantage, a narrow network that uses a mix of cost and quality indicators to guide members to 1 of the 90 medical groups along the West Coast that have been selected. Beginning in 2005, PacifiCare will inaugurate a new effort to detail cost and quality information for individual physicians as they push their plan beyond the West Coast. Late last year, Blue Cross of California launched its Power Select HMO with low-cost providers in densely populated counties. And on Jan. 1, Aetna put its own stamp on the trend, rolling out Aexcel — a narrow network of medical specialists.
Each of these health plans takes a page from the hospital tiering playbook: MCOs have been culling the ranks of their broad plans to create scaled-down networks. Members that choose this option gain access to these providers for a smaller copayment, usually counting on savings that average around 15 percent of what they had been paying. That's intended to make it more appealing to doctors looking to attract a broader patient base, and a compelling reason to keep their charges down. MCOs in turn gain lower costs and bigger margins. That may sound a lot like an old-style, early '90s HMO. But they're not, and here's why.
Plans say that today they have much better access to the kind of detailed cost and quality data — and the information technology needed to assess the information — that have the potential to make these narrow networks something special. Meanwhile, consultants in the field say IT proliferation throughout the industry makes these networks a powerful tool to swiftly influence provider pricing and the quality of care being delivered. After all, physicians in the early '90s could not get online and access a database showing how their prices and practices measured up to those of their colleagues.
Another key differentiator: Some of these fledgling plans are aimed at much more than gross measures of physician efficiency. They're looking to influence the episodes of treatment where the demand for quality and cost containment is high. And the big employers moving in as early adopters are usually keeping a full lineup of plans for workers to choose from. By adding narrow networks to the lineup of plan options, they're steering clear of the stinging consumer backlash that erupted when plans were herding large numbers of members into small, stand-alone networks 10 years ago.
And if they continue to grow, narrow networks are likely to not only brighten the spotlight on health care data analysis, but to present some painful challenges for providers from coast to coast.
Fast growth potential
In its annual look at health care, Hewitt & Associates asked employers, going into 2004, what they thought about narrow networks. The results were anything but encouraging: 5 percent offered a narrow network and only 1 percent planned to adopt one this year. A whopping 66 percent said they had no interest in one. But don't close the curtains on narrow networks. This is one show that is just getting started.
"Most employers have not taken these on because they're still so new," says Linda Cushman Ruth, senior health care strategist at Hewitt. It's still very difficult measuring cost and quality data from these fledgling plans, she adds. But….
Adoption is "definitely slower than the HRA [health reimbursement arrangement] approach," adds Ruth, "but if it becomes effective and health plans can offer them more broadly, and employers become more comfortable, these can catch on quickly." Some big employers say they're already very comfortable touting narrow networks.
"There are doctors that are better than others, and there are doctors that charge more than others," says Sally Welborn, vice president for corporate benefits at Wells Fargo. "But there's no Consumer Reports to go online to find better physician groups. This is the next best thing. And, oh, by the way, you guys don't have to pay so much."
The "guys" are more than 20,000 Wells Fargo employees in California. And the next best thing to Consumer Reports is PacifiCare's narrow network, which Welborn had a hand in designing.
Welborn emphasizes that the plan is barely a year old. But more than 2,000 Wells Fargo workers are enrolled in Value Net and this year enrollment just about doubled over last year. "My guess is that it taps out at 30 percent to 40 percent of the total population," says Welborn. That's a hefty group, considering that the company keeps a full lineup of plan choices available. And it's a group that is responsive to Wells Fargo's bottom line on insurance. "Choice is good," says Welborn. "However, if you choose something more expensive or less efficient, you may have to pay the additional cost."
"I think employers are looking for plans to develop networks that selectively organize providers based on higher performance and higher efficiency," says Emma Hoo, director of value-based purchasing for the Pacific Business Group on Health. And along the way, she adds, companies will be demanding to see clear reporting to show how providers compare on cost and quality. Ruth is happy to spell out the reasons for her bullishness.
For starters, narrow networks are likely to be increasingly popular with MCOs because they "have a much greater ability to affect provider behavior more quickly" than the HRA model. Physicians who stand to lose patients because they overcharge or those worried about seeing their rates publicized are likely to respond. Some of these networks — like Aetna's Aexcel — are designed to influence an entire episode of treatment. No longer are you saying that hospital X is cheaper or physician X is cheaper, says Ruth, but you're putting it all together: hospitalization, technology costs, and lab reports "all go together."
Truly a local business
Aetna kicked off the new year by formally launching its Aexcel plan in three major markets: Seattle, Dallas-Fort Worth, and north Florida. New markets will be added as the company gradually expands the program around the country.
But Aexcel is not aimed at primary care physicians. Aetna is restricting the program to physicians in six key specialties: cardiology, cardio-thoracic surgery, general surgery, orthopedic surgery, gastroenterology and obstetrics and gynecology. For now at least, Aetna doesn't plan on grouping primary care doctors in narrow networks of their own. By targeting specialists, Aetna expects to be able to use Aexcel as a powerful weapon in the fight against health care inflation, notes Don Liss, MD, senior medical director.
"It's increasingly clear that it's specialists and their practice pattern that's a huge determinant of health care," says Liss.
One reason why Liss tends to discount the notion that narrow networks are a return to old-style HMOs is that Aexcel looks at the "entirety" of medical care. "We're not just looking at unit price or the fee schedule," he adds. "It used to be that if you could control in-patient hospital care you could win. Now [cost drivers are] everywhere: specialty costs, high-tech imaging driven by specialty care, ambulatory care."
To be considered, physicians had to measure up to certain performance thresholds. To get past step one, they had to have at least ten cases where the health outcome of patients could be reviewed. Then they moved to step two, in which Aetna evaluated individual physicians based on standards of clinical performance, searching for adverse reactions during a patient's hospital stay, unexpected hospital readmissions and, in the area of cardiology, a pattern of prescribing cholesterol-lowering drugs after a patient was discharged for a cardiac event.
Aetna analyzed claims data to identify episodes of treatment in which the specialist was managing the case. It reviewed the case from the time the patient was admitted to the ER, through in-patient care, outpatient follow-up, labs, use of pharmaceuticals, and diagnostic imaging.Lastly, the company went back and added physicians who hadn't originally qualified for consideration to make sure the network could serve rural and other underserved areas.
All the advantages and disadvantages are not yet known, but Liss is watching to see if sick or healthy patients gravitate into the narrow network or if some adverse selection factor is at work keeping one of those groups in broader networks.
But after months of piecing the plan together and making the selection, one lesson does stand clear: "Health care is truly a local business," says Liss. "Lots of issues are similar in different communities, but local dynamics are unique."
In particular, large metropolitan areas with multiple hospitals and health care systems are a lot different from counties where one or two hospitals dominate the marketplace.
"That's a factor that could slow the growth in some markets," agrees Glen Mays, a consulting researcher for the Center for Studying Health System Change who studied narrow networks last fall. "In markets where you have a dominant health system — a system you have to have on the network to sell a product — health plans will have difficulties making these offerings."
Mays routinely journeys out to listen to health care pros talk about the latest trends. That's the grist for his reports. And he's heard an earful from doctors questioning the information plans are using to decide.
"They have concerns on the reliability of cost and efficiency data and there are also concerns that plans are making these decisions on cost and price rather than quality," he says.
The first step was to look at costs and then start developing more information on quality. "But there's the usual issue of getting reliable data on quality," says Mays. "That's certainly a point of friction between providers and health plans. You also hear the same complaint from employers who don't want just low cost but also want quality."
The Achilles' heel of narrow networks is the way that plans evaluate doctors' performance, says Peter Boland, an industry consultant. In too many cases, health plans just don't have the right kind of information to accurately identify which physicians meet a high-quality profile.
"Unless you adjust for risk," says Boland, "you don't have a credible, valid basis for assessing one medical group or physician over another." And if you don't do risk adjustment, plans are forced to fall back on "proxy measures" like HEDIS scores to evaluate performance.
"Most health plans are not too far beyond collecting data for HEDIS measures and using that as the criteria," he adds, "which is a start. But it would be very difficult to base a narrow network on HEDIS-type data. If the real objective is to manage costs better and to improve clinical quality, it really comes down to the political will to use clinically valid data to determine who should and who should not be in the network."
And once you cross that bridge, watch out for two big challenges. First, are employers willing to tell employees that the doctor they've been going to for years doesn't measure up? And are plans willing to do the same? Also, once medical groups are presented with data on individual physicians, can they tell some of their doctors that they can be in a plan and others that they can't?
"This is a land mine," says Boland. "Medical groups have a very difficult time saying yes to some and no to others."
But once past those challenges, it's clear that narrow networks can definitely work in a health plan's favor, allowing them to concentrate more resources on a smaller group of providers, giving physicians better management tools — like information technology — and concentrating more on partnerships that last for the long-term.
Adds Boland: "Most medical groups don't have the cash to invest in medical informatics tools. The money in large part is going to come from health plans and they can't afford to do that with everyone across the board." At a minimum of a 5 percent to 10 percent discount on out-of-pocket expenses, plans can drive acceptance by subscribers, says Boland. But they have to demonstrate that the doctors really do perform at a higher level of quality to complete the switch. Pay doctors more — "it doesn't have to be a lot; 5 percent would make them ecstatic" — or pay according to risk with a faster turnaround on payments, and the best doctors would convert to the new system. Others don't see much income upside for doctors.
One of the biggest advantages narrow networks pose for health plans, says Mays, is that they can be a great bargaining chip. By creating the smaller networks, plans can push doctors to cut their bills.
At Blue Cross of California, doctors are participating in a pilot program where they can sit down at their computer and see how their charges compare to their colleagues. And by adjusting their rates, they can bid to belong in Blue Cross' Power Select group.
It's too early to tell if the pilot program is demonstrating any changes in doctors' billings, says a company spokesman, and that isn't all that's involved. "We are expecting to see or be able to track shifts in practice patterns towards better medical practices, not necessarily rates," writes Michael Chee.
But not all the doctors wanted in. "In fact," he wrote in an e-mail to Managed Care, "some of our key groups chose not to participate, so the network was built with those who were willing and wanted to participate." What Blue Cross wanted were high-volume doctors who demonstrated low-cost efficiency in handling cases. The result? A narrow network with about a third of the state's Blue Cross doctors in it — 5,400 primary care doctors and 8,700 specialists. But because doctors aren't required to join, and the plan is one of several offered, Blue Cross doesn't expect to be hit with the same kind of criticism it heard about hospital tiering.
PacifiCare's Bowlus, though, says there is no doubt about their narrow network's ability to influence doctors as well as consumers. "I can tell you we absolutely have witnessed that," he says. "Patients have sought out the medical groups with the best outcomes. We've seen it. It's proven. Second, we've seen medical groups improve performance to improve their scoring."
One potential snag: A recent Supreme Court decision endorsing a Kentucky law requiring that "any willing provider" should be included in a network.
"That's an issue we spent a lot of time looking at," says Liss. But the court decision should be limited. First, he says, only a small number of states have any willing provider statutes on the books. But also, because its narrow network is based on objective standards, "we believe it will be inbounds. We certainly want physicians in this network to meet those standards, that's the whole reason for developing it."
The most compelling argument for narrow networks, says the health care consultant Tom Davies, is that there are several examples where they're already proven performers.
The people's choice
"What we experienced on the West Coast is that the most successful HMO has had the smallest network," says Davies, who advises Verizon and other companies on health care purchasing. Group Health Cooperative in Western Washington and Kaiser in Portland have small networks that perform to high standards. Davies is quick to challenge some commonly accepted maxims in the managed care business.
"It's a myth that consumers demand broad networks," says Davies. "Frequently it is the employer-purchasers that have insisted on broad networks out of a desire to avoid the added administrative costs and complexity of multiple plan offerings. Not all employers see value in having competition among health plans and consumers having choice of plans and plan type."
Small networks are not only more efficient, they can do a much better job coordinating care among the sickest members of the population. Health plans, he maintains, are near a tipping point, ready to abandon a long-time fixation on unit cost measures and capitation rates that resulted in accusations that health plans have discouraged quality. And narrow networks that can recruit physicians ranked by new quality data concerning treatment of chronic diseases, clinical measurements, and patient satisfaction scores — all measures being used and refined on the West Coast — are taking a big step beyond simply arranging for care.
"Employers and people who buy for employers like myself" want more, says Davies. Narrow networks may be just the vehicle to deliver it.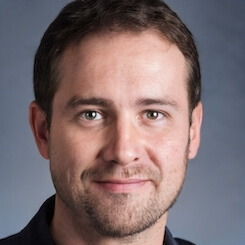 Paul Lendner ist ein praktizierender Experte im Bereich Gesundheit, Medizin und Fitness. Er schreibt bereits seit über 5 Jahren für das Managed Care Mag. Mit seinen Artikeln, die einen einzigartigen Expertenstatus nachweisen, liefert er unseren Lesern nicht nur Mehrwert, sondern auch Hilfestellung bei ihren Problemen.