Ingenix was criticized for understating UCR rates, but newer formulas also enrage members who get big balance bills
More than three years ago, health plans sat down with New York Attorney General Andrew Cuomo and his staff to hammer out a resolution to a thorny public controversy.
Cuomo, now the governor, had been blasting insurers for months over the way UnitedHealth Group's Ingenix subsidiary established the "usual, customary, and reasonable" (UCR) rate used to calculate members' share of an out-of-network bill, claiming that payers had rigged the game to shift costs to consumers. On the losing end of a high-profile showdown, the insurers agreed to provide tens of millions of dollars to fund a new organization, Fair Health, which would aggregate claims data contributed by health plans and third-party administrators nationwide. Fair Health would also post estimated regional costs by percentile online so the members would have a window into market data and be better able to understand what it meant if a health plan said it would cover, for example, 80 percent of the UCR.
"Once you change Ingenix, you will change the entire system," Cuomo told reporters as he savored the victory.
Cuomo was right, but not in the way he imagined at the time.
While Fair Health was getting ramped up, insurers started to turn to a new formula. Cut free from Ingenix, which got out of the UCR business, some insurers started offering to cover costs based on a percentage of Medicare's pay scale. That could be 120 percent or 150 percent or 180 percent or more.
In doing so, the health plans have triggered a second round of controversy. Only this time, Cuomo is leading a charge to finish the fight. State officials are pushing a plan to force a shift in favor of Fair Health that could quickly gain traction in other states, threatening to upset a Medicare-based system that has been spreading fast and winning industry converts from coast to coast.
In just the last few months, out-of-network billing has become a lightning rod for controversy, and the contrast between the benchmark data offered by Fair Health and the increasingly popular use of a Medicare formula, mainly in the individual and small employer market, has been painted in populist tones. Both Kaiser Health News — working with USA Today — and the New York Times began their coverage with an anecdote about a health plan member blindsided by a shocking out-of-network bill.
Lulled by the idea that any plan willing to cover, say, 50 percent more than Medicare pays, families reportedly found themselves stunned by thousands of dollars in bills.
Consumers don't understand
Medicare has whittled rates down to the bone, particularly for specialists, but a physician submitting a bill for services may come up with a figure that bears no resemblance to Medicare's pay scale. Consumers didn't understand that when they decided to go outside the network.
Most insurers in the market comprising employers with 50 or fewer employees in New York have switched to Medicare-based rates, according to the state Department of Financial Services in a report published in March.
That change "decreases how much insurers pay by as much as half or more in some cases [compared with UCR]. Consumers find this hard to understand because some are told they are going from 80 percent of UCR to 140 percent of Medicare, which sounds like an improvement, but is not," according to the report. And department officials saved some of their vitriol for physicians who are quick to charge extravagant amounts for their services.
Industry consultants sketch a different picture. Health plans and employers, they say, have labored for years to come up with pay formulas that encourage members to stay inside the network — where the plans negotiate lower rates — and away from the out-of-network providers whose costs are uncontrolled. High out-of-network costs are an openly used — and extremely effective — tool for keeping members inside their networks. Basing out-of-network coverage on Medicare rates, insurers say, also offers a much more consistent and predictable approach for payers that are holding the line on health care costs.
"We do think the Medicare option is going to be more viable to companies," says Dan Priga, the head of Mercer's performance audit group. "It is more stable. It doesn't increase as much or as quickly as Fair Health will, based on what providers submit as their charges."
For state regulators, pricing and stability are just two aspects of a larger debate that is playing out between the insurers that want to get providers into networks and physicians who are understandably resisting lower rates.
The confrontation in New York "elevated it to a higher level of concern, but the issue of balance billing has been out there for a while," says Kansas Insurance Commissioner Sandy Praeger, who chairs the health insurance committee of the National Association of Insurance Commissioners. "It's gotten worse because the out-of-network amount that insurers are paying has gone down. Insurers want doctors in the network. As insurance companies try to keep them in network, to manage costs, doctors resist because their payment has been cut, and they want to balance the bill.
"It's a screwy system," adds Praeger. "The doctors charge more than they anticipate getting paid because they know it's going to be reduced. The charges don't reflect what providers anticipate getting paid, and the consumer often gets caught in between."
The problem with Medicare
By relying on the not-for-profit Fair Health to evaluate provider charges using academic statisticians and researchers to sift through a mountain of data from claims, Cuomo believed he had helped mold a new instrument that could provide transparency in the system. Insurers could choose to cover a percentage of that amount, and consumers would have warning about what their portion of the bill would amount to if they went outside the network.
"Once we stood up a new database, Ingenix was required to stand down the benchmark data products it had licensed to help inform usual and customary rates," says Robin Gelburd, the president of Fair Health. "We don't set the rates; we offer data that depicts the range in charges for a given procedure within a specific geographic area. These data are the ingredients for plan-level reimbursement decisions." And Fair Health was always seen as a national program that could gain widespread consensus on its use.
"In fact, the data modules offered by Fair Health are now licensed by approximately 500 customers that collectively insure over 182 million lives," says Gelburd.
But as Fair Health was being set up, plans and employers were also hiking members' exposure to out-of-network bills. Mercer, a health care consulting company, recently concluded that out-of-pocket costs for out-of-network care jumped from 30 to 40 percent of the average bill over the past three years. And the Medicare formula was being used increasingly.
Out-of-network charges up 33% in 2 years
Mercer's annual National Survey of Employer-Sponsored Health Plans finds coinsurance rising sharply for out-of-network doctor visits. Employers with 500 or more employees in PPOs were surveyed.
Source: "2011 National Survey of Employer-Sponsored Health Plans," Mercer
"Some consumers are not aware that their plans were changed" to Medicare-based rates, says Gelburd. "And if they do see a reference to out-of-pocket formulas, they will think, wow, 140 percent of Medicare compared to 80 percent of UCR is extremely generous. Then they wind up with 55 percent of what they would have received with a UCR-based design." The consumer complaints have been loud and long, she adds.
"Medicare does not pay very well," says Praeger, but the agency also skews toward primary care, paying closer to what insurers might pay for the same services. It's in specialty care that Medicare pays significantly less, and that is erupting into a public controversy.
"Medicare is designed for the disabled and elderly," adds Gelburd. "It reflects policy decisions made by the federal government about how it pays certain specialties. It was never intended as a fee schedule for the general population."
New York state officials hammered that message home in early March with a critical report underscoring how hard it is for consumers to understand how vulnerable they are.
Specialists working in hospitals, they noted, may avoid networks, balance-billing patients who thought they were staying in the network when they were admitted. And if patients showed up for emergency care at a hospital, the out-of-network charges they faced were 14 times as high, on average, as in-network rates.
There are several specialties that often don't join insurers' networks, observes Mercer's Priga. The "RAP" group comprises radiologists, anesthesiologists, and pathologists, who typically work in hospitals.
Fair Health's product is good as far as it goes, says Paul Macielak, the CEO of the New York Health Plan Association and a supporter of the Medicare approach. "But it is limited in terms of what physicians you're looking at. This whole discussion is not about family physicians. This is about specialists: neurologists, radiologists, anesthesiologists, that subset. In upstate New York, it's a nonissue. All or most physicians are in-network."
"The purpose of the [billing] push is to drive the insurance payments higher. That's really what this is about," says Paul Macielak, CEO of the New York Health Plan Association.
Downstate, around New York City and Westchester County, some specialists have decided they are better off staying out of network, he adds. "They can control pricing, income, and revenue," says Macielak. "They charge what they want and then are being reimbursed. They would like to get more money from insurance companies. It's easier to get money from insurance companies than collecting from patients. The purpose of the [billing] push is to drive the insurance payments higher. That's really what this is about."
Insurers, meanwhile, want to persuade those providers to join networks and negotiate rates, and if a Medicare approach helps prompt more physicians to enter networks, insurers would view that as a positive.
"It could be part of a strategy," Macielak acknowledges. "It's not only plans that want physicians in networks. Businesses and consumers would fare better as well." There are also benefits to the government, he adds, which wants to gather more data on best practices and the quality of care — something that the out-of-network docs are not participating in.
Long-term stability
For payers, including self-insured employers, the Medicare system also offers long-term stability.
In the long run, the Medicare system is lower cost than Fair Health, Priga says, "because Medicare doesn't change its rates so often."
If you just compare the two approaches, it's clear that Fair Health rates have floated up much more quickly than Medicare, Macielak asserts.
And that's not too surprising, he adds, if you consider physicians' interest in boosting income by boosting their billed rates.
For many health plans, says Priga, it's relatively easy to offer employers a choice between the Fair Health UCR system and one based on Medicare, with the companies electing to choose the percentage level they want to include for each in the package. The Medicare approach is usually the winner, precisely because it's more expensive for members to go outside the network.
"Because it is less than what the Fair Health schedule produces, it would mean members would have a higher out-of-pocket expense of their own and therefore would encourage them to consider using an in-network provider," adds Priga.
When members stay in network, says Macielak, companies and members save money. For many employers, especially hard-pressed small groups, the Medicare approach is hard to avoid.
"The premium with the Medicare standard tends to be lower than ones utilizing the Fair Health standard," says Macielak. "Small groups go for the cheaper option."
There's also nothing new about adopting strategies that encourage in-network coverage.
High in-network utilization
"Historically, employers worked really hard to get at least a 20-percent benefit differential between in and out of network," says Tracy Watts, a senior health care consultant at Mercer. It has worked. "Since implementing PPO-style plans, we've achieved very high in-network utilization."
As for those unwary consumers, advises Priga, keep in mind the experience of employers. They want their workers to know how steep those out-of-network charges can be to keep members headed to providers that negotiated rates. If consumers ended up getting hit with a nasty surprise, it was usually because they weren't paying attention when the red flags were being raised.
"Plan sponsors do spend a lot of time communicating that," says Priga. "Members may not understand or read the materials. Or they just flat-out make a personal choice and see doctor whoever out of network.
"Often, out-of-network service requires preauthorization," he adds. "That gives plans an opportunity to educate the member on in-network coverage."
That message was underscored by Aetna in early May when it warned members not to let physicians refer them to out-of-network outpatient surgical centers. Looking over 38,000 such cases, Aetna says it found less expensive network centers for their members to use in more than half of those instances. On average, the members who switched to an in-network surgical center each saved an average of $5,000.
Comparisons
Fair Health doesn't campaign against the Medicare formula. Recently, in the spirit of transparency, it began to offer comparisons on what consumers are left on the hook for when they use a Medicare formula instead of one based on the UCR.
In New York, Macielak is waiting for Cuomo's camp to introduce legislation that would require plans to use the Fair Health approach. And Praeger says new legislation could motivate other states where insurance officials are faced with a high level of consumer complaints.
"If there's enough pressure, I imagine other states will follow," says Praeger. "It depends on how effective plans are in getting physicians in their network."
Mercer found that just nine states have taken legislative action over the years to limit out-of-network costs.
"The move to accountable care will help alleviate some of this," adds Praeger. "We'll have more coordinated care for hospitals and physicians and even for post-hospital services, and that is a much more effective way to bring costs under control than piling on the additional charges."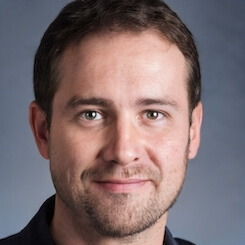 Paul Lendner ist ein praktizierender Experte im Bereich Gesundheit, Medizin und Fitness. Er schreibt bereits seit über 5 Jahren für das Managed Care Mag. Mit seinen Artikeln, die einen einzigartigen Expertenstatus nachweisen, liefert er unseren Lesern nicht nur Mehrwert, sondern auch Hilfestellung bei ihren Problemen.