Hard-charging New York Attorney General Andrew Cuomo says reported rates are neither usual nor customary, nor are they reasonable
John Carroll
For investigators in the New York attorney general's office, the evidence seemed clear that UnitedHealth Group was running an insurance scam. They had a succinct example to demonstrate how it worked, too.
Their research showed that doctors charged an average of $200 for an uncomplicated, 15-minute office visit, but the insurer was basing its 80 percent payment on a UCR office visit rate of $77 (UCR, for usual, customary and reasonable). Plans paid $62; members were getting stuck with the balance, $138.
Most insurers agree to pay a percentage of the doctor's bill or the UCR, whichever is lower. However, Attorney General Andrew Cuomo alleges that the UCR — a cost provided by Ingenix, a UnitedHealth Group subsidiary — was rigged. Ingenix is the only company that calculates UCR rates in the whole nation.
"This is an industrywide investigation because we believe this is an industrywide scheme to deceive and defraud consumers," says Cuomo as he accuses Ingenix — and UnitedHealth Group — of doctoring the numbers. "We believe that Ingenix systematically reduced the amount of money that should have been reimbursed."
Blasts managed care
Aside from indicating that he may seek restitution for consumers who paid too much, Cuomo doesn't outline what he would be looking for by way of a remedy. He does blast the managed care industry for reaping hundreds of millions of dollars over "many, many years" and singles out the corporate relationship between UnitedHealth Group and Ingenix as a gross conflict of interest.
For critics and allies of Cuomo, it also points to a potentially bigger bill for payers that they would be asked to foot when the UCR is calculated properly. A settlement could also require UnitedHealth Group to divest itself of Ingenix.
For Cuomo, it's another "gotcha" moment in what appears to a number of industry insiders as a widening challenge to managed care. And like Cuomo's last successful effort, which produced new rules acceptable to health plans and doctor groups governing how insurers rate physicians, the effect is intended to extend far beyond state lines. Cuomo subpoenaed 16 other large insurers, including Cigna and Aetna, as part of an ongoing investigation.
Ingenix did not respond to requests for comment.
Unlike the recent rating compromise, though, the fraud charges that Cuomo has leveled are spurring resistance from health plans and industry leaders who say that this time, the AG is attacking one of the linchpins of managed care's cost containment strategy. The UCR system, they say, is used to persuade members to stick with physicians who are willing to trade lower rates for access to more patients.
Those $200 office visit charges are exactly the kind of costs health plans are out to thwart. Instead of shifting health care costs onto insurers and self-insured employers, new formulas could be easily rolled out that would leave cost-sharing at the same level that it is now.
The difference between what Cuomo found at doctors' offices and the rates that Ingenix calculated from actual billings could have a lot to do with a disconnect between a provider's retail rate compared to the rate he negotiates with an insurer, says Mark Rucci, senior vice president of Gallagher Benefit Services, a benefit consulting group.
Rucci explains that doctors can set their retail (out-of-network) rate at whatever level they want, knowing that it won't affect how much insurers pay them or in many cases how much they earn.
"In today's managed care world, what a doctor charges is almost moot," says Rucci. "You can charge a million dollars for X, but if your insurer rate is $70, that's what you'll get paid."
For Consumers Union Programs Director Chuck Bell, though, the UCR controversy has all the appearance of simple fraud.
Consumers are being stuck with higher bills than what they were promised when they decided to join a PPO, says Bell, and that generated complaints to the AG's office.
Bell joined hands with AMA president-elect Nancy Nielsen, MD, and others when Cuomo leveled his blast against Ingenix and UnitedHealth Group.
The AG spelled out the method that Ingenix used to "rig" the data in his letter of intent to sue. Ingenix collects data on a broad range of charges in order to calculate the UCR. To skew the numbers lower so it can deflate the UCR rates, Cuomo alleges, Ingenix routinely eliminated a large number of steep charges — outliers? — before it crunched the numbers.
In particular, more expensive procedures were excluded. Nothing was done to factor in who delivered the service — whether, for example, an intern or a hospital's chief of surgery had done a procedure. On top of that, Cuomo claims, companies sending charge data to Ingenix excluded high costs as well. And Ingenix never audited the data to determine accuracy.
This fight is likely to go on much longer than the swift deal Cuomo achieved on physicians' ratings, Bell predicts.
"There may be large amounts of compensation involved. The remedy could involve the spin-off of Ingenix to become an independent company. That's a major step."
But insurance groups are digging in for a fight as well. From their perspective, $200 for a 15-minute visit works out to $800 an hour. Isn't that exactly what health plans are supposed to resist?
"The consumers are paying that because that is precisely what out-of-network is," says Helen Darling, president of the National Business Group on Health. The out-of-network benefit "is not intended to underwrite an inefficient system. There's some subsidy to people who go out of network. I think they get a good, reasonable rate, and in an HMO they get zero. If you choose a PPO you get something; in an HMO you get nothing."
America's Health Insurance Plans, the industry trade group, says Cuomo's move is badly misguided.
"It's disturbing that the office of the attorney general would focus on increasing payments to the small number of physicians who do not participate in health plan networks and charge rates that are more than double what Medicare pays," says AHIP President and CEO Karen Ignagni.
"It doesn't sound even remotely fair," Darling adds. "The monitoring of increases in physician payment goes back many, many years — more than 30. Insurance companies have had to track how doctors' fees increase. You could do something like Medicare and say you were going to pay them X. Instead, insurance companies have tracked increases and they periodically update the fee schedule. And one reason they do that — which is positive from the physicians' point of view — is to make sure fees track but don't lead those increases. Physicians have every reason to keep charging more and more. To what extent should third-party payers, or anyone paying, track and periodically update the fee schedule so that it's not following galloping inflation?"
Darling isn't speculating about Cuomo's motive for tilting against the MCO windmill again, but heath plans have long been a convenient target for any politician looking for a high profile.
Easy target?
"Everybody cares about health care," she says. "There are things we don't pay for because they're ineffective, but some people will always say, 'I don't care if it's not effective, I want it.' And somebody will make a headline out of it. There's a lot of publicity and appeal in taking on anything that's unpopular."
"If he goes after this, it will have a national impact," says Rucci. "The data are used all over the country."
John Carroll, a freelance writer, has been a contributing editor of MANAGED CARE for six years.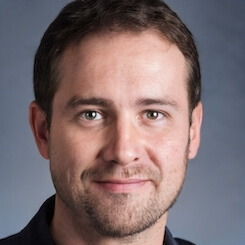 Paul Lendner ist ein praktizierender Experte im Bereich Gesundheit, Medizin und Fitness. Er schreibt bereits seit über 5 Jahren für das Managed Care Mag. Mit seinen Artikeln, die einen einzigartigen Expertenstatus nachweisen, liefert er unseren Lesern nicht nur Mehrwert, sondern auch Hilfestellung bei ihren Problemen.